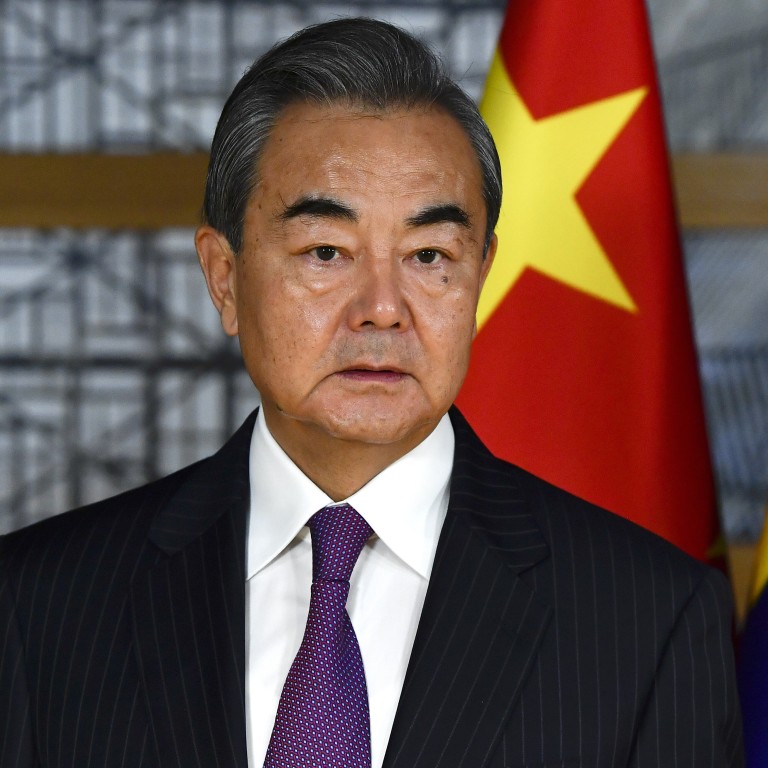 Budapest stands with Beijing in opposing Taiwan's membership of World Health Organisation
Hungarian Foreign Minister Peter Szijjarto tells Chinese counterpart, Wang Yi, that his country 'always upholds the one China principle'
Wang also speaks to foreign ministers of Estonia and Bosnia and Herzegovina ahead of World Health Assembly, which starts on Monday
Hungary supports Beijing's efforts to prevent
Taiwan
taking part in the upcoming World Health Assembly (WHA), according to a Chinese statement issued after a telephone conversation between the two countries' foreign ministers.
China's Foreign Minister Wang Yi called his European counterpart, Peter Szijjarto, on Thursday, the foreign ministry in Beijing said.
During the call, Szijjarto told Wang that Budapest would not support Taiwan's accession to the
World Health Organisation (WHO)
ahead of the annual gathering of health ministers from around the world that starts in Geneva on Monday and which Taipei is keen to attend.
Hungary "always upholds the one China principle", Szijjarto was quoted as saying.
A report about the ministers' call by the Hungarian foreign ministry, however, made no mention of Taiwan.
It said that Szijjarto thanked Wang for the medical supplies China had sent to Hungary aboard 121 flights since the start of the Covid-19 pandemic.
The pair also discussed cooperation on 5G and the development of a rail project between Budapest and the Serbian capital, Belgrade, it said.
As well as speaking to Szijjarto, Wang called the foreign ministers of Estonia and Bosnia and Herzegovina on Thursday to discuss the Covid-19 pandemic, but Taiwan was not mentioned, the Chinese statement said.
Taipei donated 80,000 face masks to Estonia in April, and last week, Urmas Paet, an Estonian member of the European parliament urged Budapest to support Taiwan's membership of the WHO and "not allow itself to be manipulated by China".
Taiwan attended the WHA meetings as an observer between 2009 and 2016, unopposed by Beijing as at the time the island was led by president Ma Ying-jeou of the mainland-friendly Kuomintang.
Taiwan has not been alone in its campaign to regain its WHO status, with the United States, Australia, New Zealand, Canada and several European countries backing the move.
Last week, US Secretary of State Mike Pompeo called on all nations to support Taipei's participation as an observer at the WHA, and urged WHO director general Tedros Adhanom Ghebreyesus to allow it.
China's foreign ministry spokesman Zhao Lijian said last week it was "resolutely opposed" to New Zealand's support for Taiwan.
In his calls to Europe, Wang also said that cooperation between Beijing and 17 central and eastern European nations – under the "17+1" banner – would not be affected by the health crisis and that further talks would be held once it had been brought under control.
This article appeared in the South China Morning Post print edition as: Budapest stands with Beijing over Taiwan's WHO status