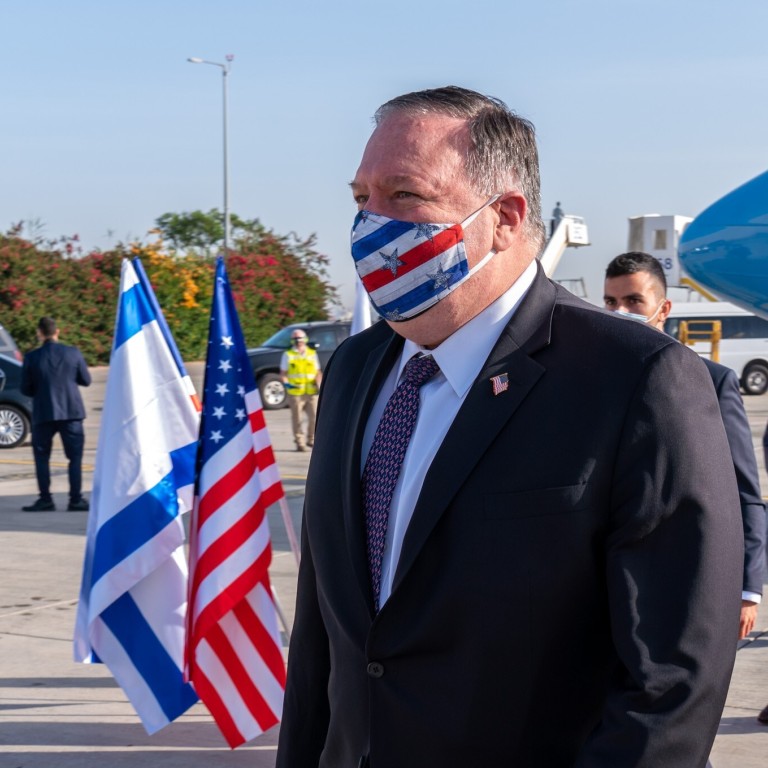 Israel to review CK Hutchison water plant bid after US 'China influence' warning
Hong Kong-based company is in the running to build and operate a massive desalination plant near a military base
US Secretary of State Mike Pompeo says 'the Chinese Communist Party should not have access to Israeli infrastructure'
Israel will review a Hong Kong-based company's involvement in a major infrastructure project after a warning from US Secretary of State Mike Pompeo about rising Chinese influence.
Hong Kong-based
CK Hutchison Holdings
is one of two finalists in the bid to build Israel's US$1.5 billion Sorek B desalination plant, near the military base of Palmachim, a facility that is expected to be the biggest of its kind in the world. Israeli company IDE Technologies is the other contender and the decision will be announced on May 24.
The facility will be able to produce 200 million cubic metres of water annually – a quarter of the water Israel uses each year, and the winning bidder will have the rights to run it for 25 years.
Citing three Israeli officials, the Financial Times reported that Israeli Prime Minister Benjamin Netanyahu would force extra checks on whether CK Hutchison would be allowed to bid for the plant, buckling to pressure from US officials.
Pompeo did not make public comment about the project while in Israel on Wednesday, but he openly expressed opposition to any Chinese involvement in Israel's infrastructure projects.
"We don't want the Chinese Communist Party to have access to Israeli infrastructure and to Israeli communication systems – all of the things that put Israeli citizens at risk, and in turn – put the capacity for America to work alongside Israel on important projects at risk as well," he told Israel's public broadcaster KAN.
CK Hutchison declined to comment.
In October, Israel set up a committee to review foreign investment in general – not specifically Chinese investment – but US officials were not satisfied.
In a report last month, US-based think tank Rand Corporation said the US should be concerned by Chinese investment that could give China a military and economic edge. Some projects listed as concerns in the report included building and operating the new Haifa Port terminal.
Li Guofu, a Middle East specialist at the China Institute of International Studies, said Israel generally welcomed Chinese investment as well as other cooperation because ultimately the deals were mutually beneficial.
"The pressure from Washington will have some effect, but will not essentially overturn the cooperation between China and Israel, because the Israeli leaders will have their own consideration of the needs and interests of their own country," Li said.
"The Israelis will not just bet on one side, especially when the US election is coming up."
This article appeared in the South China Morning Post print edition as: Hutchison Israel bid to face more scrutiny