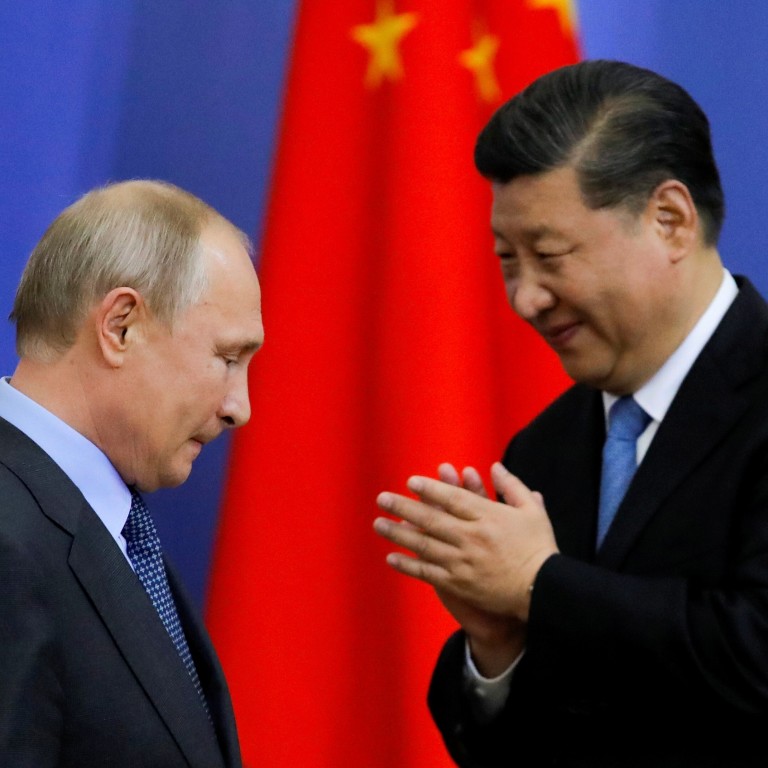 Russia summits are on the cards for Xi Jinping in July
Moscow preparing to go ahead with meetings of BRICS emerging economies and SCO security bloc in St Petersburg as planned
It would be the Chinese president's first overseas trip since the coronavirus hit and could be a boost for the alliance amid growing backlash over pandemic
Russia could be the destination for President Xi Jinping's first overseas trip since the coronavirus hit, with plans for two regional summits still on track, providing a boost to the alliance as Beijing faces a growing backlash over
the pandemic
.
Russian ambassador to China Andrey Denisov confirmed the schedule and said there had also been discussions about President Vladimir Putin visiting China in September, though no date had been set.
"We still hope … that later this year, maybe the second half of the year, we'll have a number of opportunities [for the leaders to visit] each other, both here in China and in Russia," Denisov said in a video press briefing on Wednesday.
Putin is expected to host a leaders' summit of the
BRICS emerging economies
of Brazil, Russia, India, China and South Africa, as well as a meeting of the Shanghai Cooperation Organisation, a regional security and economic bloc, in St Petersburg in mid-July.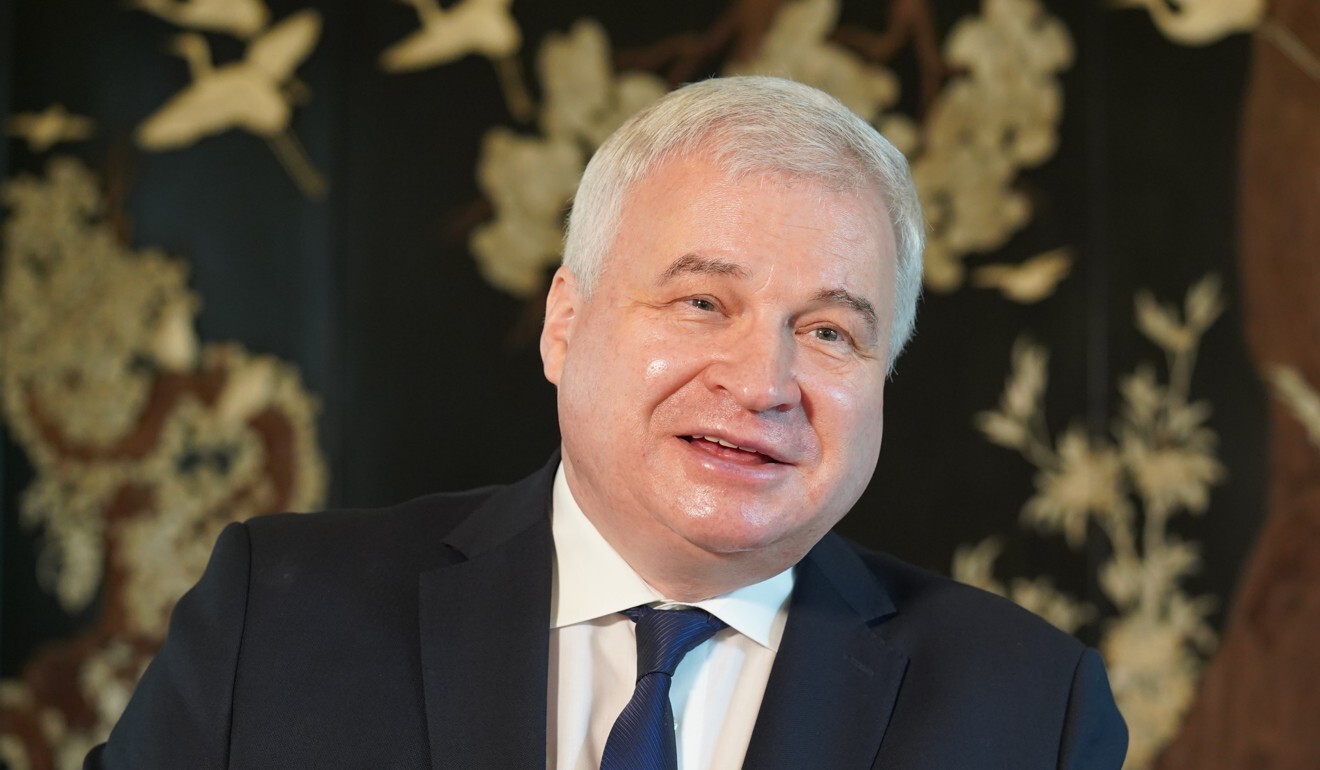 Moscow has said it was preparing to go ahead with both summits as planned. Russian Foreign Minister Sergey Lavrov last week told counterparts from the bloc via video link that "full face-to-face" gatherings were planned for key meetings this year, including the BRICS and SCO summits.
Since Xi took office in 2013, he and Putin have had a close personal relationship, meeting more than 30 times. The Chinese president called Putin his "best friend" before his state visit to Moscow last year, when the two leaders announced an upgrade of bilateral ties to a "comprehensive strategic partnership of coordination for a new era" – with more cooperation on security.
Xi and Putin have spoken by phone three times since March, and as Beijing comes under increasing pressure over its handling of the coronavirus outbreak, Putin is the only major world leader who has denounced the United States for blaming China for the pandemic.
There had been concern that the coronavirus crisis could cast a shadow over relations between the two countries – partly because of Moscow's early move to shut border crossings in late January despite Beijing's opposition. The virus, which was first reported in the central Chinese city of Wuhan in December, has infected more than 308,000 people and killed nearly 3,000 in Russia.
Some observers have also warned that the collapse of oil prices and the global economic downturn brought on by the pandemic
could affect bilateral ties
.
On Wednesday, Denisov said bilateral trade was likely to be lower than expected this year because of the pandemic, but the decline would not be "severe".
Russia overtook Brazil as China's 10th largest trading partner in the first quarter, with bilateral trade up by 3.4 per cent. Russian exports to China increased by 17.3 per cent, while Chinese exports to Russia fell by 14.6 per cent.
But Denisov said the oil price crash and economic recession caused by the pandemic – which obliterated energy demand in China – could hurt their "sensitive" cooperation in that area, and it may be difficult to restore.
China surpassed the US in 2017 to become the world's biggest importer of crude oil, and the second largest importer of liquefied natural gas, or LNG, behind Japan.
Last year, China imported a record 506 million tonnes of crude oil, with Saudi Arabia and Russia the top suppliers. In December, China and Russia opened a new US$55 billion gas pipeline, known as the Power of Siberia, which was expected to carry 38 billion cubic metres (1.3 trillion cubic feet) of Russian gas to northern China every year.
Denisov said the pandemic also highlighted the urgency to diversify bilateral trade beyond energy to other areas such as technology.
"For example, processing of crude oil, using the most advanced technologies in both countries, hopefully it would help us to overcome the troubles we both are facing," he said.
"It will be very hard to restore the same level of cooperation in [the oil and] gas area due to objective circumstances, but we'll try."
This article appeared in the South China Morning Post print edition as: Russia summits on cards for Xi in July