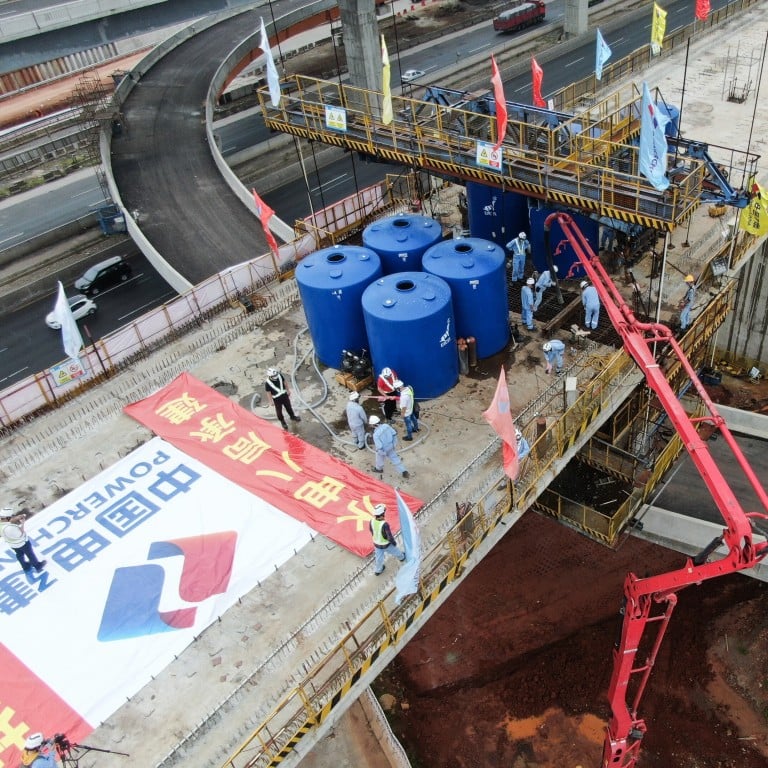 Danger ahead: US bumps in China's global belt and road
Beijing's ambitions to link countries and continents through infrastructure have hit a hazard in Romania, with Bucharest abandoning plans for a joint nuclear energy project
American pressure could mean a rethink in strategy for other small allies that do business with Chinese partners, observers say
When shareholders of Romanian nuclear firm Nuclearelectrica meet next week in Bucharest, it is expected to be the end of years of talks for a landmark infrastructure deal with China.
The Romanian government has asked the company – of which the state owns 80 per cent – to terminate negotiations with its Chinese partner on the construction of two nuclear reactors.
Nuclearelectrica already has two reactors accounting for roughly a fifth of Romania's power supply and, under a memorandum of understanding signed in 2015, the company and China General Nuclear (CGN) agreed to establish a joint venture to develop, build and operate two more.
CGN was to own at least 51 per cent of the project, as part of Beijing's massive infrastructure-building programme called the
Belt and Road Initiative
.
But last week, Romania, a strong ally of the United States, said Nuclearelectrica needed to find another partner for the new plants, asking it to "initiate the procedures regarding the ceasing of negotiations with CGN, as well as the ceasing of the legal effects".
Regional observers said the two cases highlighted the growing rivalry between the US and China and how small countries were being caught up in the crossfire in the great power contest.
The Nuclearelectrica talks date back to at least November 2013, when Li Keqiang became the first Chinese premier to visit Romania in nearly two decades.
But the prospects for such cooperation have been uncertain since the presidents of Romania and the United States signed a joint declaration last year, calling for closer cooperation between the two countries on nuclear energy.
Those uncertainties came to a head in January, when Romanian Prime Minister Ludovic Orban warned his government would pull out of the deal with China because "the partnership with the Chinese company is not going to work", according to Romanian news site Hotnews.ro.
Andreea Brinza, vice-president of the think tank the Romanian Institute for the Study of the Asia-Pacific, said there was speculation that "extremal recommendations" from the US and EU might have played a role in the decision.
"All these concerns – a Chinese investment in critical infrastructure, CGN on the entity list [of the US], Romania hosting US troops and an important missile defence system, the problems with state aid – I think the Romanian government decided it's best not to continue the project with CGN, considering that negotiations were difficult anyway," she said.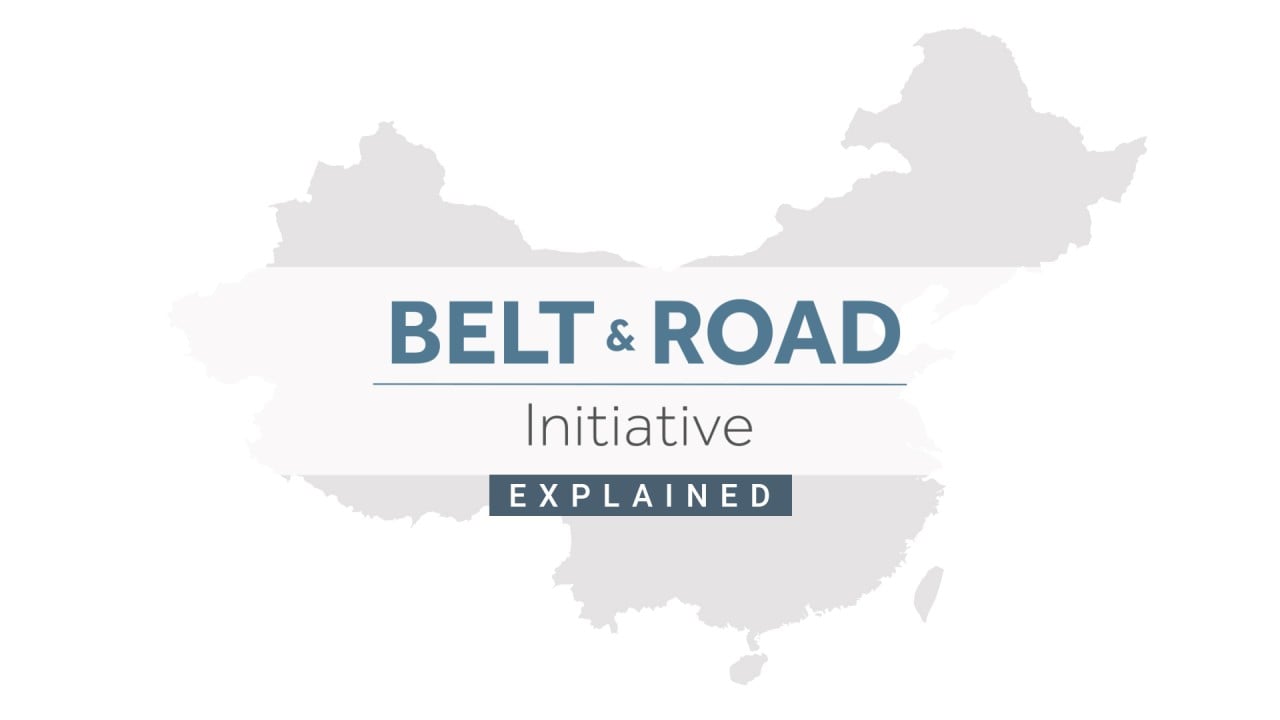 02:35
Belt and Road Initiative explained
Belt and Road Initiative explained
Jakub Jakobowski, a research fellow at Centre for Eastern Studies in Warsaw, said Beijing had hoped the Romanian deal would become a successful case of a Chinese nuclear project in the EU.
"It also hoped that it would push Romania to stimulate the energy dialogue within the 17+1," Jakobowski said, referring to a cooperation forum between China and Central and Eastern European countries.
He said the Romanian case was a good example of how US-China rivalry unfolded in central and eastern Europe.
"The tug of war [with China] lasted for six years, with no effect and growing disillusionment on the Romanian side," Jakobowski said.
He said that rising pressure from the US, coupled with the loss of patience over economic benefits promised by Beijing, forced countries in Central and Eastern Europe to rethink their strategy.
"The US pressure on the region started relatively late, in 2018, after several years of … growing disillusionment [among central and eastern European countries] with the terms of economic cooperation that China has offered, particularly within the 17+1.
"Many governments now decide to partially sacrifice relations with China – that were not very promising anyway – to score additional points in Washington and Brussels."
Jakobowski said that while there was no sign that countries in Central and Eastern Europe would give up their security relationships with the US, most of them were expected to consolidate the ties with Washington in cooperation on contentious issues such as 5G and critical infrastructure projects.
"But everybody trades with China, including the US. It's all in Beijing's hands now, as it can either stay pragmatic and look for less sensitive areas of cooperation, or proceed with aggressive diplomacy that can sever the relations with Central and Eastern Europe," he said.
That reticence on big projects such as the Romanian nuclear deal is a setback for the belt and road, Chinese President Xi Jinping's flagship project to boost infrastructure links across Asia, Africa and Europe.
The initiative is expected to cover an estimated US$1 trillion of projects – many of which are road and rail links – in more than 125 countries.
Despite the economic blows from coronavirus pandemic, Beijing plans to continue to pour money into belt and road nations. In the first four months of this year, China made US$5.23 billion in direct investment in non-financial areas in 53 nations along the belt and road, having a 13.4 per cent year-on-year increase, according to the Chinese Ministry of Commerce.
But the initiative has been overshadowed by controversy, including concerns that poorer countries that are in desperate need for Chinese investment, will be burdened with unsustainable debts and claims that Beijing is using it to extend its geopolitical influence – claims the Chinese government has denied.
US officials have publicly warned against China-sponsored infrastructure projects in Africa, Latin America and Asia. During his visit to Warsaw in February last year, US Secretary of State Mike Pompeo said China, as well as Russia, posed twin threats to the democratic and free-market gains made since the fall of the Berlin Wall in 1989.
Pompeo said the US was ready to step up engagement with the region through defence cooperation agreements and exchange programmes.
The US secretary of state also was the face of US warnings about "rising Chinese influence" in Israel last month.
He openly expressed opposition to any Chinese involvement in Israel's infrastructure projects – just days before Israel was to announce the winner of a bid to build a US$1.5 billion desalination plant. One of the two competing bidders for the contract to build and operate the plant was CK Hutchison Holdings, part of the multinational empire of Hong Kong-based businessman Li Ka-shing. The project is not part of the belt and road but Israel is.
Ten days after Pompeo's visit, Israel announced that it was awarding the contract to local company IDE Technologies.
Carice Witte, executive director of Sino-Israel Global Network & Academic Leadership, said US allies like Israel with strong ties to China might be in an increasingly difficult position, particularly with Beijing's decision late last month to push through a
national security law for Hong Kong
.
"A step like this, which is in direct contravention to China's commitment when Hong Kong transferred from British to China's control, can be seen by many in the West to confirm the view that China cannot be trusted to stick to an agreement," Witte said.
"This affects US allies with strong China ties because the tensions resulting from these steps will likely increase US tendency to pressure allies."
Witte said that Israel might seek a balance. "To deal with greater pressure from the US due to China's actions, I believe that Israel will develop an approach that takes US strategic perceptions into consideration, conveying to Washington that Jerusalem understands and respects its concerns. The aim will be to continue expanding business, academic, and other ties with China," she said.