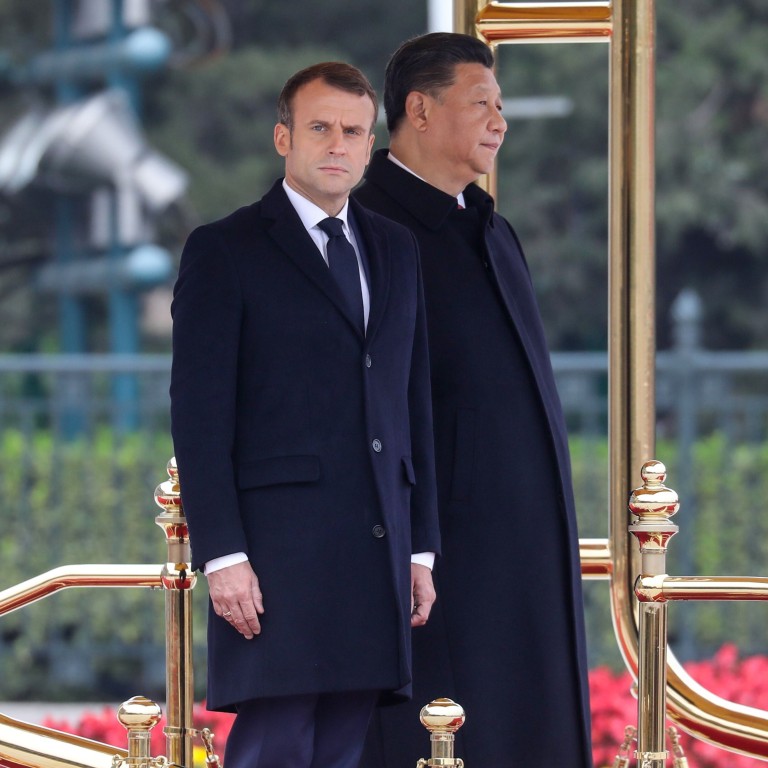 China's Xi Jinping is phoning EU friends rather than Donald Trump – but delicate conversations loom
Investment agreement, 5G and Hong Kong among the sensitive topics ahead of EU-China dialogue
Beijing's wish for closer ties to Europe facing test as overtures meet with growing scepticism
Chinese President Xi Jinping's phone calls with top European leaders have become far more regular than those with his United States counterpart Donald Trump, as Beijing pivots to a Europe that is itself facing pressures from the US.
Beijing has stepped up the frequency of its overtures to European leaders ahead of Tuesday's EU-China strategic dialogue between Chinese Foreign Minister Wang Yi and EU foreign policy chief Josep Borrell.
Last week, Xi made his fourth telephone call this year to German Chancellor Angela Merkel on Wednesday, followed by his fifth of the year to French President Emmanuel Macron on Friday.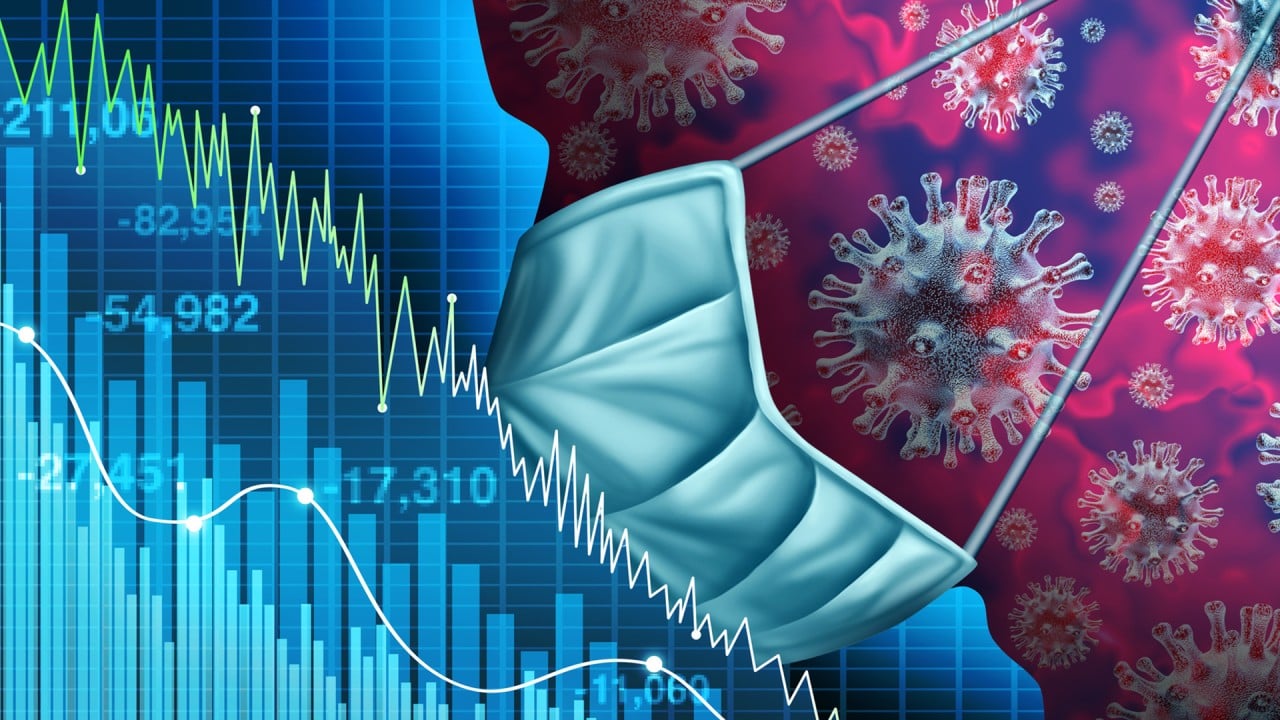 06:35
Coronavirus: Is the dramatic collapse of China's economy a warning for the rest of world?
Coronavirus: Is the dramatic collapse of China's economy a warning for the rest of world?
By comparison, Xi and Trump have spoken only twice by phone this year, as US-China ties have sunk into a mutual blame game for the
Covid-19 pandemic
. Their last phone conversation was on February 7, when Xi said China had taken timely action to contain the outbreak and urged the US to "evaluate the situation calmly".
Last year, Xi and Trump met once – on the sidelines of the Group of 20 summit in Osaka, where the two nations agreed to restart their trade negotiations – and shared two phone calls, in June and December.
European nations have felt pressure from Trump, with the US president on Saturday threatening new tariffs against both China and Europe while visiting American lobster farmers.
On Sunday, Trump approved plans to withdraw 9,500 US troops from Germany. Commenting on the move, German Foreign Minister Heiko Maas said that decades of partnership with the US had become "complicated" since Trump became president.
The amount of attention being paid to Europe by Chinese leaders and diplomats is the highest since the previous major lull in transatlantic relations, over the US-led invasion of Iraq in 2003-04, according to Frans-Paul van der Putten, a senior research fellow at the Clingendael Institute in the Netherlands.
"While China-EU cooperation has room to deepen on economic affairs or climate change, there are important limits, too, which have tightened in recent months," Van der Putten said. "That includes [the EU] not undermining its own economic competitiveness, internal cohesion or political values."
The stakes will be high in China-EU relations in the second half of this year,
especially after the EU
– along with the US and Britain – clashed with China last month by criticising Beijing for imposing a
national security law
on Hong Kong.
"The EU appeared to be more restrained in its reaction to Hong Kong than the US was," Shi Zhiqin, head of the China-EU relations programme at the Carnegie-Tsinghua Centre for Global Policy in Beijing.
"Everyone knows that over the past two years China-US relations have been quite bad, especially since the two blamed each other for the origins of the virus. But despite some tensions, China's relations with Europe have a far better basis than those with the US, and they stand together on key principles like multilateralism in world affairs."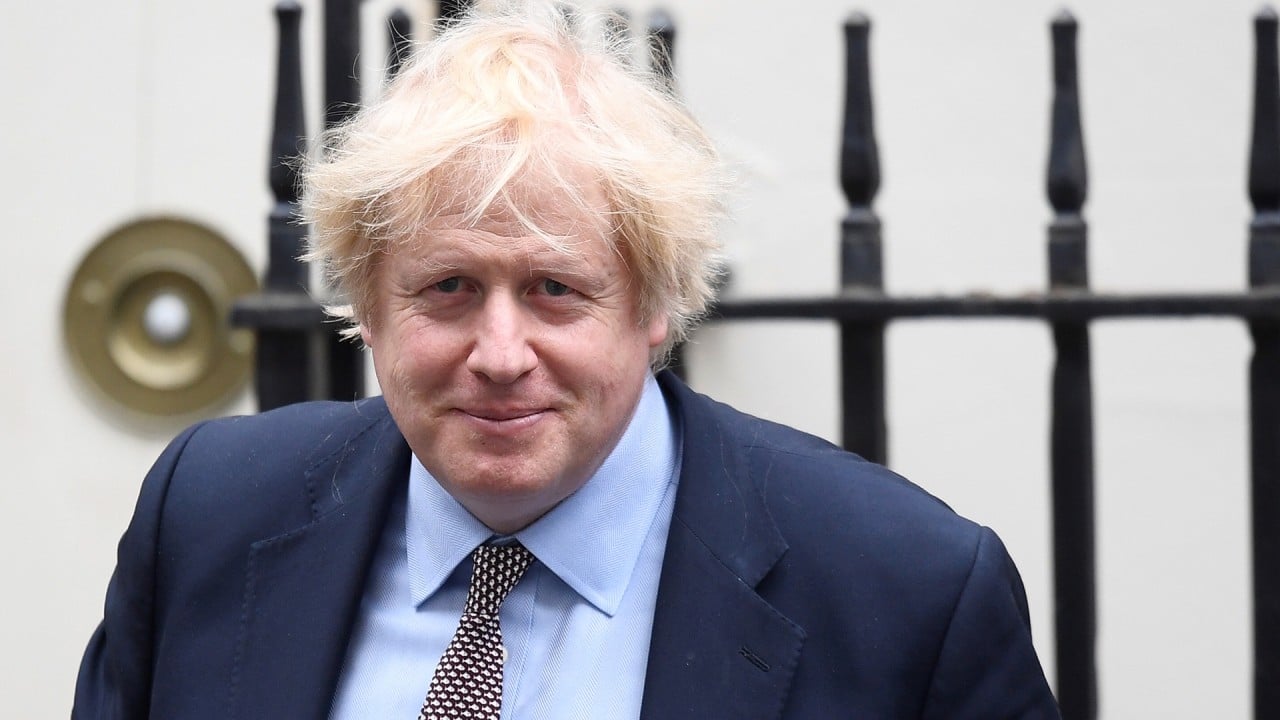 03:08
Boris Johnson vows to change visa system for Hongkongers under national security law
Boris Johnson vows to change visa system for Hongkongers under national security law
Shi said ties with Germany would be especially high on China's agenda for the rest of 2020, given that Germany assumes the rotating six-month presidency of the EU on July 1.
In their phone call last week, Xi and Merkel discussed cooperation on climate change and support for the World Trade Organisation, and confirmed the
coronavirus-enforced postponement
of a summit between Xi and the heads of state of the EU's 27 member countries, scheduled for mid-September in the German city of Leipzig.
Hong Kong was not mentioned in the official French or Chinese government statements about the call between Macron and Xi last week, although Reuters later reported that Macron did tell Xi that France was monitoring the situation closely.
An aggravating factor, he said, was countries' assessment of whether to allow
Chinese telecoms maker Huawei
to build their 5G ultra-fast internet infrastructure, following accusations that its products posed a security threat by facilitating spying for the Chinese government.
"China is gushing with statements of goodwill and proclamations of multilateralism, but has not made a single concession to a European negotiator this year, in what was billed as 'the EU-China year'," Godement said.
"I haven't seen signs of a shift towards China [in Europe]. Public opinion is generally negative, and the 5G issue is often not resolved in China's favour by EU member states."
This article appeared in the South China Morning Post print edition as: Beijing steps up overtures to Europe