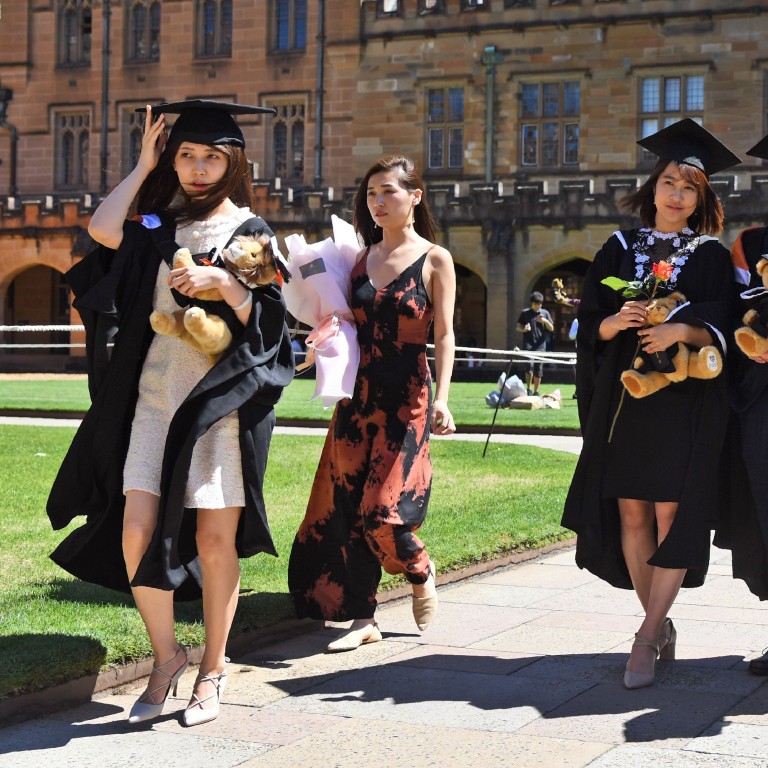 China tries to step up pressure on Australia with warning to students
Beijing's advice follows caution to tourists to stay away because of rising racism
China has also limited imports of Australian barley and beef after Canberra's push for an inquiry into origins of Covid-19 angered Beijing
China has warned students of the dangers of studying in Australia, intensifying its reaction to Canberra's calls for an investigation into the origins of
the Covid-19 pandemic
after previously curbing trade and tourism.
On Tuesday the Chinese Ministry of Education issued a warning about studying in Australia, citing the risks from Covid-19 and increasing discrimination against people of Asian descent.
"The Ministry of Education reminds overseas students to conduct proper risk assessments, and at this time take caution in choosing to go to Australia or return to Australia for their studies," it said.
Last Friday the Ministry of Culture and Tourism issued a similar warning that said Chinese citizens should "by no means travel to Australia" because of an increase in racist incidents.
With few exemptions, the country's borders are closed to non-permanent residents or citizens as part of its coronavirus control measures although restrictions are expected to be eased next month.
Observers in China and Australia said the statements were clear warning shots over what Beijing perceived as anti-China sentiment in Australia, adding there was little prospect of relations improving soon.
Relations have been fraught since 2017, when discussions about Chinese influence in Australia began to gain traction, and an Australian senator resigned over his ties to a Chinese political donor.
The latest dispute flared in mid-April when the Australian government led the international push for an independent inquiry into the origins of Covid-19.
Australian Foreign Minister Marise Payne accused Cheng of "economic coercion" and said it was "not an appropriate response" to the calls for an inquiry.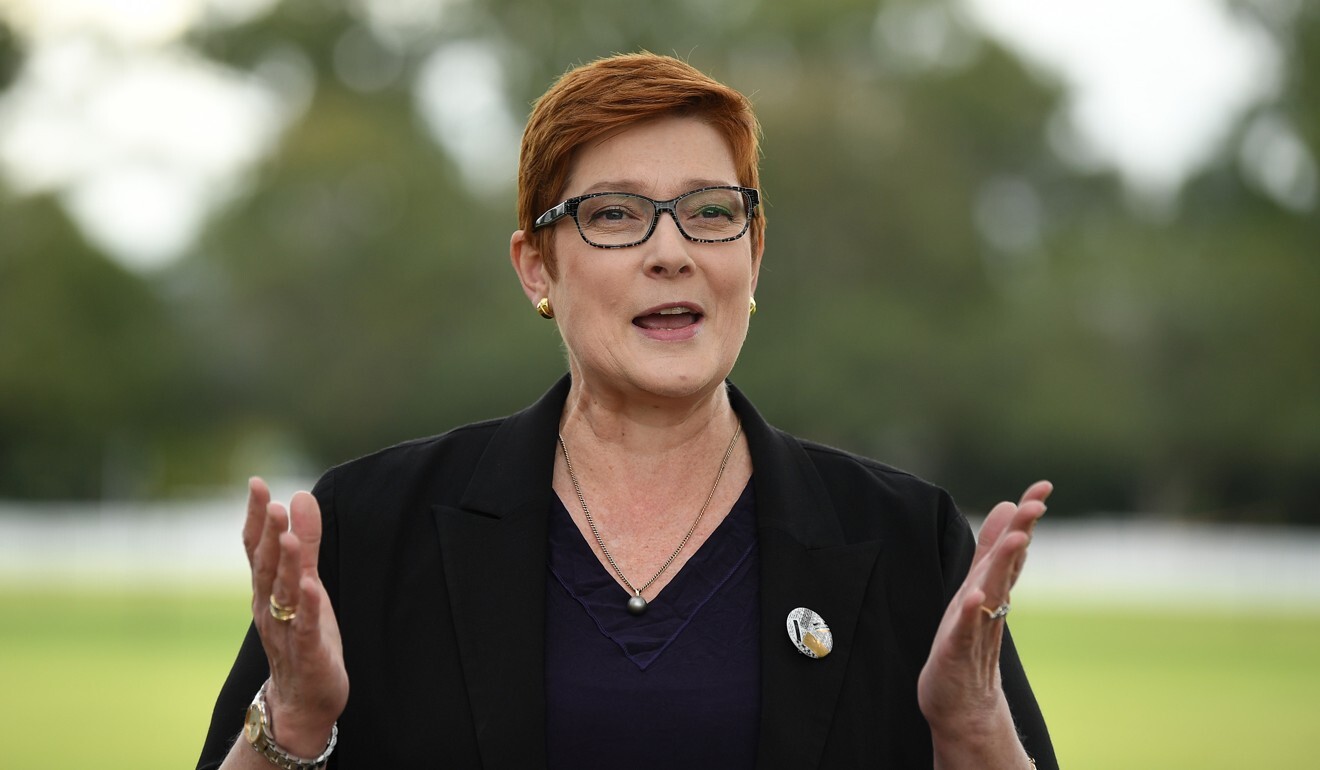 Adam Ni, director of the Canberra-based think tank China Policy Centre, said that while China had agreed to a "watered-down" inquiry, examining the World Health Organisation's response to the pandemic, the Australian call for a fuller investigation had left a "lingering scar".
"The political signal [from these warnings] is actually quite simple and that is, if Australia continues to be quite critical of China, the Chinese government, then it will bear a cost," he said.
"Australia is very much seen in Beijing as a proxy of the United States on some of these issues, so punishing Australia is intended to obviously change Australian behaviour, but also to send the signal to other US partners and allies of the potential costs of confrontation with China."
Li Jianjun, director of the Australian Studies Centre at Beijing Foreign Studies University, said the Chinese side would take further steps if Australia did not reflect on and change its "unfriendly" attitude.
"The Australian side needs to understand, China only put out a travel advisory, not a travel ban," he said. "This is not economic coercion, this is a natural reaction, as many Chinese people will ask why Australia can be anti-China and also earn Chinese money."
China is Australia's largest trading partner, with exports of iron ore, gas and coal playing a significant role.
Chinese foreign investment, students and tourists are also a major source of income.
Last year, some 1.4 million Chinese tourists visited the country and Chinese international students numbered nearly 2.6 million.
But Chinese investment in local Australian businesses fell 58.4 per cent last year to US$2.4 billion, the lowest level since 2007, according to a new report by KPMG and the University of Sydney.
Salvatore Babones, an associate professor at the University of Sydney, said he was not surprised by the latest warning to students, not only as retribution for demands for an inquiry, but also in response to undersubscribed courses at Chinese universities and currency pressures that meant Beijing was keen to staunch the flow of wealth abroad.
"If there are no new Chinese enrolments, no new commencements next year, that would be catastrophic for Australian universities," he said.
"I don't expect China to order students to withdraw, but I do see them putting severe restrictions on commencements of new degrees at Australian and North American universities, and in the wake of [British Prime Minister] Boris Johnson's Huawei decision [to reconsider the company's role in 5G networks], probably in the UK as well."
While Canberra would at some point seek to walk back tensions with Beijing, he said it would not happen while the Chinese side was issuing threats.
"It's easy to forget how little Australia matters to China," Babones said.
"China's policy is focused on the United States, and to the extent that Australia matters, it matters because it supports the US."
Chen Hong, director of the Australian Studies Centre at East China Normal University, said Australia had followed "Western anti-China forces" in levelling accusations against China regarding the origins of the coronavirus, contributing to racist sentiments in the country.
"Australia has not only actively cooperated with the US strategy of containment and suppression of China, but has even taken the lead in doing so and stirred up trouble," he said.
"Judging from the severity of tensions and their history, this is the lowest point in history for bilateral relations."