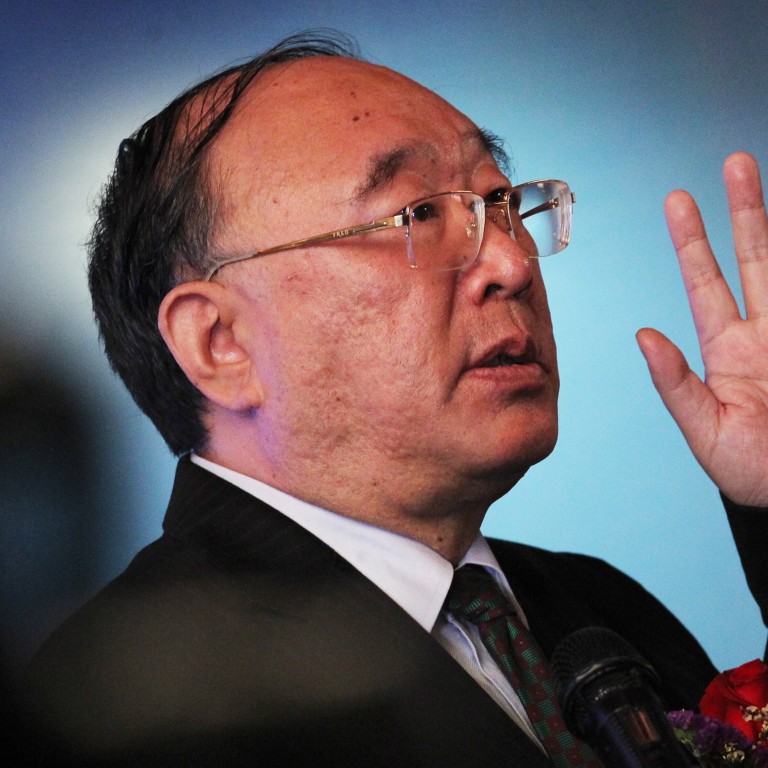 US is waging financial war to stop China's rise, says veteran politician
Former Chongqing mayor Huang Qifan tells students that the seemingly chaotic US approach is in fact highly targeted
2015 Trade Promotion Authority Act gives Washington power to freeze countries out of US markets and international payment system
China must be vigilant as the US is waging a calculated financial war to curb its rise, outspoken former Chongqing mayor Huang Qifan has said.
"Some may say that the politicians and senators might seen to be making a lot of noise and what they say appears to be a mess … but actually there are well-calculated moves behind the scenes," he said.
"They are in fact a combination of moves in a systematic game plan."
The 68-year-old former mayor, who is now a deputy director of the China Centre for International Economic Changes, a Beijing-based think-tank, said these steps could be traced to the 2015 Trade Promotion Authority (TPA) Act passed by the US Congress in 2015.
"There is a section in the TPA which says the US government can undertake a series of measures amounting to trade and financial war against any countries that have been designated by the US Treasury as a currency manipulator," Huang said.
For example, Huang said the TPA empowers the US government to stop trading with any targeted countries, disallow companies from these countries from participating in US financial markets and ban American banks and financial companies from doing business with these countries.
The US government can also cut off companies from the SWIFT global payment system, he warned.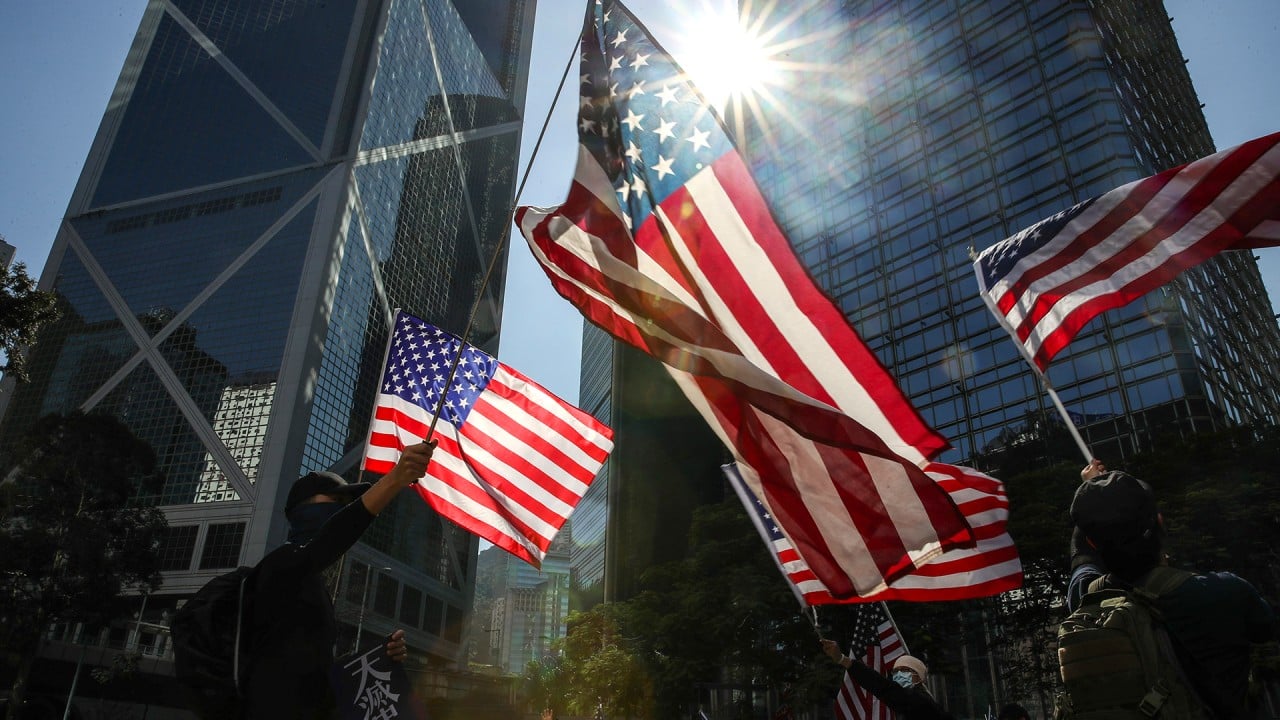 06:21
Hong Kong and the US: how much do they rely on each other economically?
Hong Kong and the US: how much do they rely on each other economically?
"If the financial institutions of the country are delinked from this network, then the country will not be able to trade with other countries and this will [create] enormous difficulties," Huang said. "This is just another way of decoupling."
Other measures included making use of financial rating agencies to downgrade a country's sovereign rating and fanning currency fluctuations to inflict losses on the other parties, he warned.
"Stirring huge rises and falls of exchange rates … can also inflict economic losses on the other country," he said.
"These are the problems confronting China and the US [as we] deal with the [Covid-19] pandemic," he said. "We cannot afford to be complacent …
"We need to stand firm on our bottom line … and do our jobs well and make up on any shortcomings that we have so we can be prepared to handle any type of trade war."
Huang also said he was optimistic that the Chinese economy would grow this year, despite the impact of Covid-19.
He said the economy would not see the 5 to 6 per cent growth of recent years, but may still grow by 1 to 2 per cent and "this would be quite a feat if we can achieve that".
In answer to questions from the students, Huang also dismissed worries that China might see a property market slump and emphasised that the Chinese government has still plenty of financial tools at its disposal to reboot the economy if necessary.
China's economy shrank by 6.7 per cent in the first quarter this year, raising fears that the country might follow the footsteps of other major economies by going into recession.
Looking ahead, Huang predicted that focus of world's economy would continue to move to Asia and said the US was facing a debt crisis and would see its share of the world economy shrinking.
"Asia now accounts for about a third of the world's GDP growth. This trend will continue, and Asia's economic influence is going to rise. My own estimate is that it will reach 40 per cent [of the world's total] by 2030 and 50 per cent by 2050."
"The US government issues treasury bonds and the whole world pays for them. Once the debt exceeds 150 per cent of its annual GDP, it is very dangerous and could cause a huge collapse. The whole world goes down with it." Huang warned.