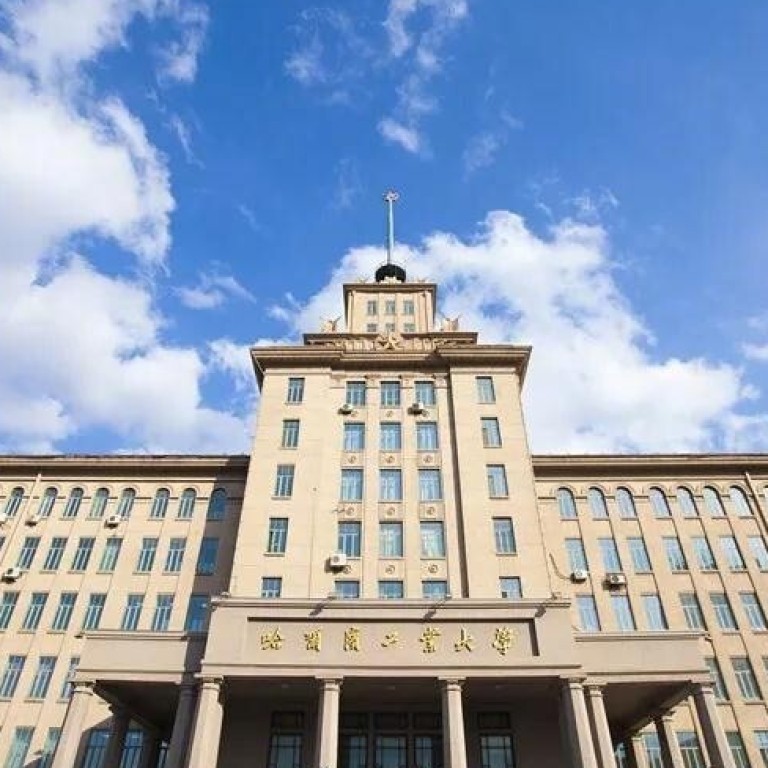 US military ban locks two Chinese universities out of popular software
Students at the colleges in northeast China have been denied access to the American MATLAB platform after US authorities put the institutions on an 'entity list' over ties to the Chinese armed forces
Students say they have other options, including open-source technology
The US Department of Commerce added the Harbin Institute of Technology and Harbin Engineering University to its "entity list" late last week, barring them from access to products subjected to US Export Administration Regulations.
MATLAB, which is used in analysis in engineering, science and economics, is one of these products.
A spokesman for the Harbin Institute of Technology said the university learned about the ban last weekend and was investigating its impact, adding that it was not clear how many students and subjects would be affected.
Chinese foreign ministry spokeswoman Hua Chunying said on Friday that she was not familiar with the case, but the US had taken many groundless actions on normal exchanges between the two countries.
"I think these actions underline the deep-rooted
Cold War mentality
of the US and they are straightforward political oppression of China," Hua said.
"Oppression cannot stop China's progress in development of technology, and US sanctions like this can only harm its own interests."
The US has added 24 Chinese companies and institutions to the entity list this year, citing their links to the military.
For many of these sanctioned firms and institutions, US technology and business with US companies are critical to their operations, and their inclusion in the entity list makes it difficult for them to gain export licences for US software and hardware.
The department said the Harbin Institute of Technology had sought to use US technology for missile programmes, while Harbin Engineering University had acquired and attempted to acquire "US-origin items in support of programmes for the People's Liberation Army".
Students from the two universities posted responses from MathWorks – the American company that offers MATLAB – to their queries after the students found that they could not log on.
"Due to recent US government regulations, MathWorks is prohibited from providing technical or customer support to Harbin Engineering University and Harbin Institute of Technology, including your institution," one of the MathWorks responses said.
"As a result, we are unable to process your request at this time. MathWorks continue to monitor this situation and will update you should anything change."
MathWorks did not immediately respond to requests for further information.
Students at Harbin Institute of Technology said the university had also notified them about the denial of access.
A 25-year-old mechanical engineering graduate student said the software had a range of applications and most of the engineering students at the school used it.
"However, in my own research field, MATLAB is not irreplaceable," he said, adding that he stopped using the software about two years ago and was working on developing alternative open-source tools for his field.
"There are many alternatives. In my opinion, most students do not need to rely heavily on MATLAB for their studies and research.
"The ban can to some extent promote the domestic development of our own tools in related fields."
David Xiao, a computer science student at the Harbin Institute of Technology, said he had not been affected by the lack of access to MATLAB.
"Computer science students do not need MATLAB, so the service suspension does not make any difference to us. But I know some other majors need this software, so for them, they have to use other software like Python," Xiao said.
Sophie Peng, a Harbin Institute of Technology graduate working in telecommunications, said MATLAB's core strength was its "matrix operation and simulation tool", but that it was used only by a limited number of researchers.
"I was a frequent MATLAB user when I was at university and I did my graduate project with MATLAB. It's a convenient tool that can help students and researchers in wireless communication and automation," Peng said.
"But that doesn't mean MATLAB is irreplaceable. From what I see, researchers in China use MATLAB more out of habit.
Actually, many other software can do what MATLAB can do, such as the open-source and free Python."
Additional reporting by Kristin Huang and Jun Mai
This article appeared in the South China Morning Post print edition as: U.s. software ban for universities