Xi Jinping's Japan visit 'unlikely to go ahead' after mood turns sour towards China
Growing concern over Hong Kong and increasing wariness about Beijing's aggressive diplomacy mean it is 'not a good time' for the visit, Japanese diplomat says
The Chinese leader's trip had been scheduled for April after improving relations, but had to be delayed because of the coronavirus outbreak
Japanese Prime Minister Shinzo Abe
's recent shift on Hong Kong and growing public negativity towards China mean it is unlikely that Chinese President Xi Jinping's visit to Tokyo will go ahead as planned this year, according to a diplomatic source.
The shift has prompted some in China to ask whether the recent thaw in relations after years of hostility is over.
Abe was due to host Xi in April in what would have been the first visit by a Chinese president since 2008. But the trip was postponed because of
the Covid-19 pandemic,
and no new date has been set.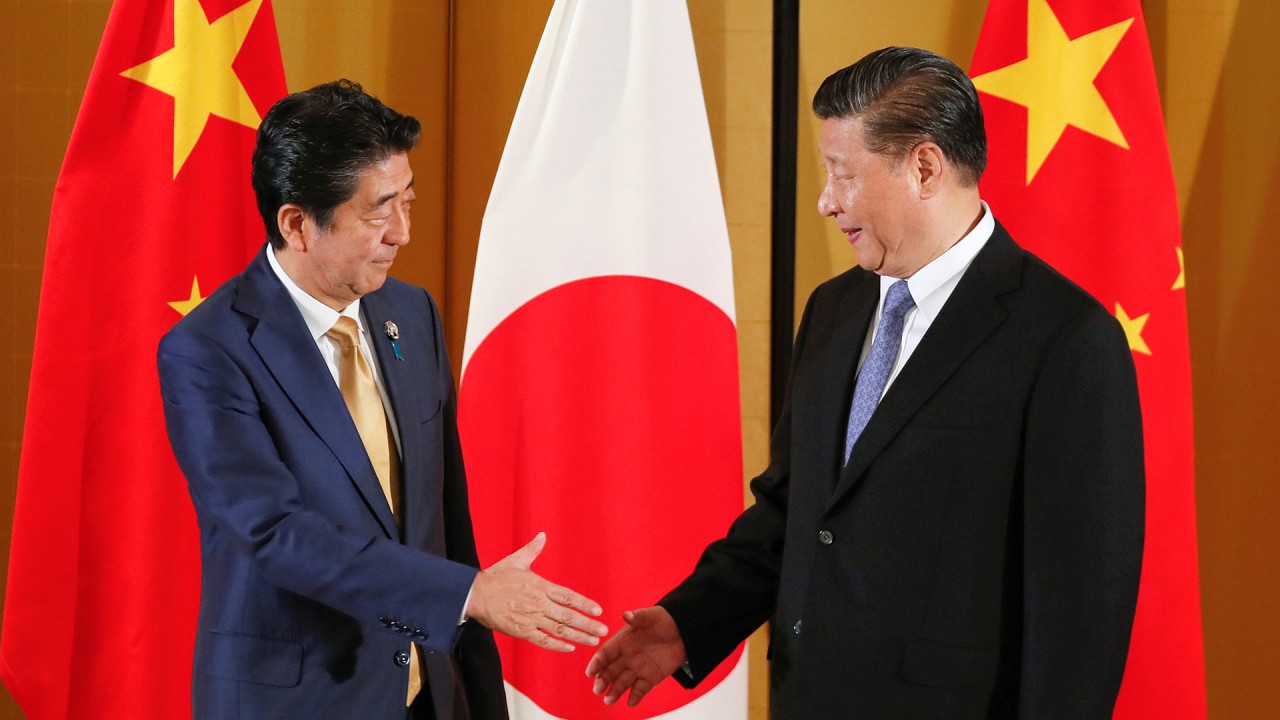 01:31
China and Japan agree to strengthen ties ahead of G20, Xi to pay Abe a state visit in 2020
China and Japan agree to strengthen ties ahead of G20, Xi to pay Abe a state visit in 2020
"Recent developments in Hong Kong, the Covid-19 outbreak, China's
wolf warrior diplomacy
and the long-standing issue of the [disputed]
Senkaku Islands
, all these have contributed to the Japanese public's very negative opinion towards China. It's not a good time for us to welcome Xi's visit," a Japanese diplomat said on condition of anonymity.
The two countries have long been at odds over the Japanese-controlled Senkakus in the East China Sea, which are also claimed by China, where they are known as the Diaoyu chain. Beijing routinely sends its coastguard ships into the waters surrounding the tiny islets.
However, the relationship between the two sides had been steadily improving in recent years and peaked at the start of the coronavirus outbreak.
The disease prompted an outpouring of support from Japan, which sent over masks and emergency supplies.
At the time Chinese foreign ministry spokeswoman Hua Chunying thanked Japan for its "heartwarming" support.
But Japanese goodwill quickly evaporated after China was accused of exploiting the pandemic to push its aggressive diplomacy and tighten its grip over Hong Kong, a global financial and business hub where Japan has significant interests, the diplomat said.
About 1,400 Japanese companies have a presence in Hong Kong, which is the world's largest importer of Japanese agricultural goods.
The diplomat said the business community was concerned that the national security legislation would shake the foundations of Hong Kong.
Hua said this week that China had expressed "grave concern" about suggestions that Abe would take the lead on Hong Kong, and warned against interfering in what Beijing sees as a purely domestic concern.
The cooling of relations also comes amid increasing tensions between the US and China.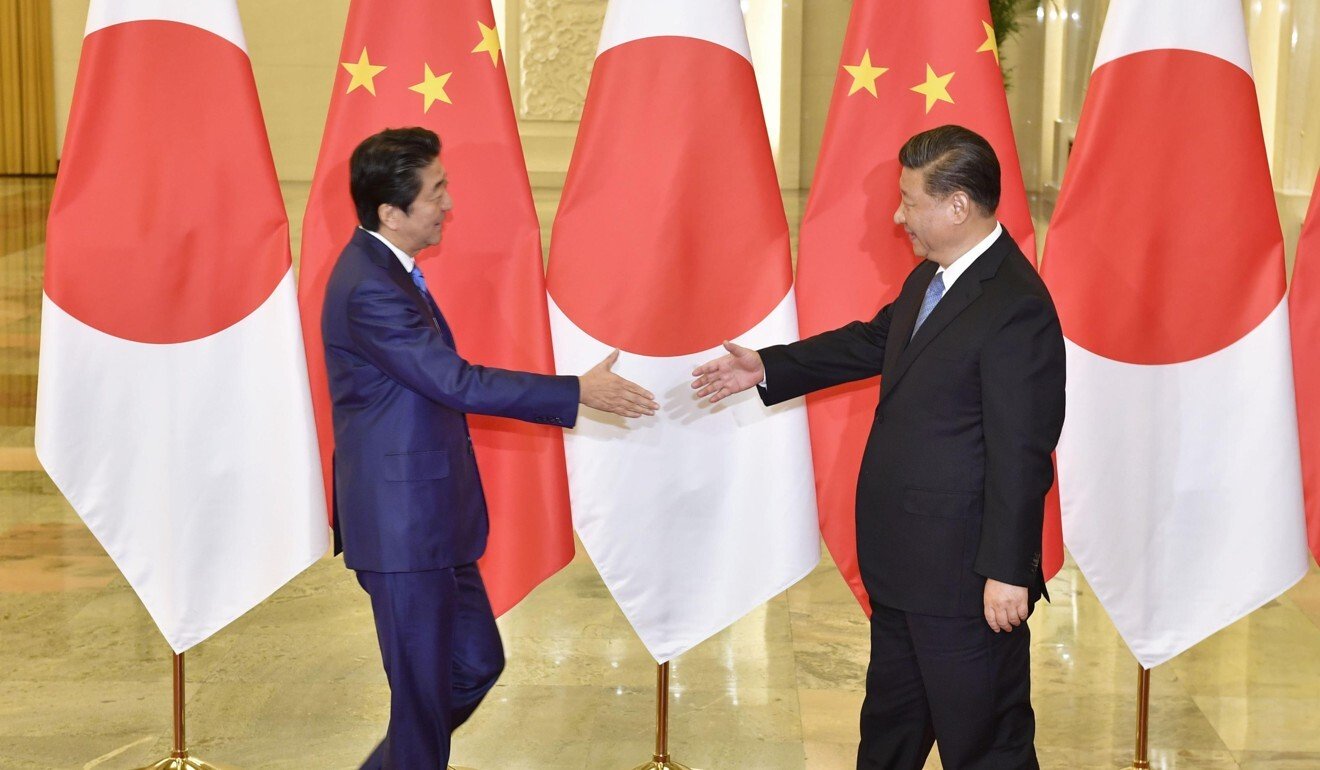 Observers said recent developments reflected the fragile detente between the two East Asian neighbours and the tightrope Tokyo walks between Beijing and Washington.
Liu Jiangyong, an international relations professor at Tsinghua University, said Tokyo was adjusting its policy towards China in a bid to align with the US position.
"Sino-Japanese relations may have improved over the past two years and Japan has relied on China economically, but security considerations are more important for Japan and its priority is still its relationship with the US," he said.
"Recent developments are concerning. As the US is rallying its allies to gang up on China, Japan will naturally have to follow the US and adjust its policy towards China."
This article appeared in the South China Morning Post print edition as: Xi's postponed trip to Tokyo not likely to happen this year