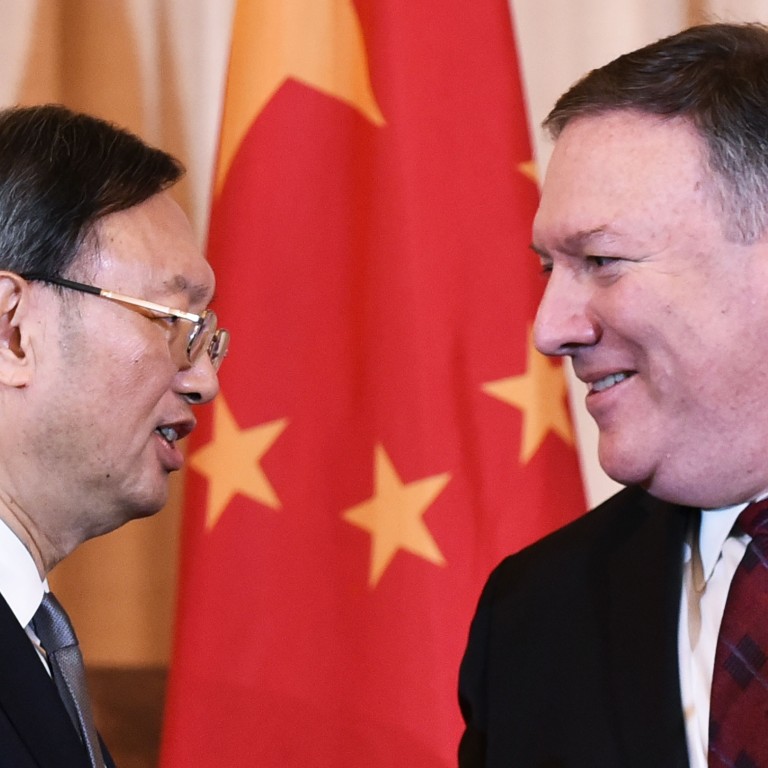 China, US planning to hold top-level talks in Hawaii, source says
US Secretary of State Mike Pompeo expected to lead American delegation, with Politburo member Yang Jiechi set to head Chinese team, insider says
Meeting would be first face-to-face talks between top officials from the two sides since January and comes as tensions near boiling point
Top diplomats from China and the
United States
are set to meet in Hawaii, a source said, as the two sides seek to ease soaring tensions that have pushed their relationship to its lowest point in decades.
The Chinese side is expected to be led by Yang Jiechi, a member of the
Communist Party
Politburo, while Secretary of State Mike Pompeo will head the US team, the person said on condition of anonymity.
The exact details and date of the meeting had yet to be decided, the source said.
Political media firm POLITICO reported on Saturday that Pompeo was planning a trip to Hawaii to meet Chinese government officials, though the arrangements had yet to be finalised.
The report, which cited two unnamed sources, did not specify which officials Pompeo would meet.
Should the meeting go ahead it would be the first involving top officials from the two sides since their relationship was hit by fresh pressures over the
Covid-19 pandemic
, Hong Kong, the protests linked to the killing of George Floyd, and their mutual military activity in the Taiwan Strait and South China Sea.
The last high-level face-to-face meeting was on January 15 in Washington when Chinese Vice-Premier Liu He and US President Donald Trump signed a phase one trade deal, although Chinese President Xi Jinping and Trump have spoken twice over the telephone, on February 7 and March 27.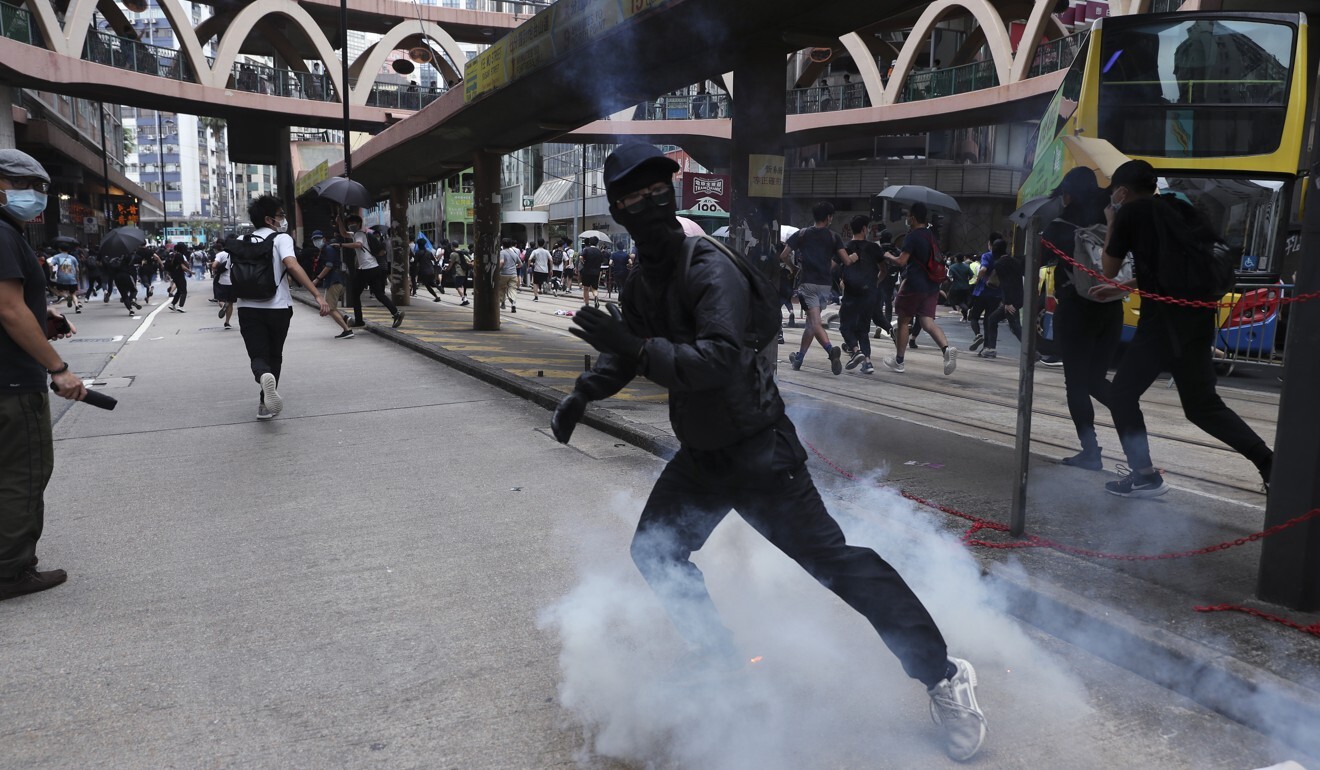 China-US tensions have been rising steadily in recent weeks. In early June, Trump threatened to revoke Hong Kong's special status after China's
National People's Congress
endorsed a resolution to enact a
national security law
in the city, a move critics said would curtail its autonomy.
Beijing hit back by accusing Washington of meddling in its internal affairs.
The Trump administration has also lambasted Beijing for allowing the coronavirus to become a pandemic, which has so far killed more than 425,000 people around the world, though Beijing has accused Washington of trying to pass the buck to hide its own failings in dealing with Covid-19 in the US.
China's state media has directly attacked Pompeo, describing him as the worst US secretary of state ever, while he has hit back by accusing Beijing of politicising the Black Lives Matter protests.
Observers from both sides have appealed for calm from Beijing and Washington, with Chinese analysts saying the efforts of "Wolf Warrior" diplomats to defend Beijing had backfired and more effort was needed to avoid a total breakdown in China-US relations.
China is facing a hostile international environment as a result of the Covid-19 pandemic, with many nations criticising Beijing's initial handling of the health crisis and trying to cover it up.
In his annual press conference last month,
Chinese Premier Li Keqiang
said Beijing and Washington should find ways to work together, and that decoupling would only do harm to both sides.
With tensions between China and the US close to fever pitch, Lu Xiang, a researcher at the Chinese Academy of Social Sciences, said the time was ripe for their senior officials to meet.
"No matter how hostile they are to each other, communication is essential so they can make their positions clear, especially with Pompeo pointing the finger at the Chinese Communist Party, which is something that's been rare since the Cold War ended," he said.
"If the two sides can meet at this moment, officially or otherwise, I think there's a need for that."
Lu said that Hong Kong and Xinjiang could be high on Pompeo's agenda if a meeting were to take place.
"And the Chinese side will take the opportunity to clarify its own position [on the issues]."
Shi Yinhong, an international relations professor at Renmin University of China, said that while a meeting of top officials would be a positive development, he doubted if a single round of talks would be enough to turn the tide of bad feeling.
"If the meeting goes ahead, it means high-level communications between China and the US have not been devastated by the war of words," he said. "But it is unlikely to defuse the tensions that have been building up on almost every front."
Shi said America's increased military activity in the Indo-Pacific region, including naval patrols by its aircraft carriers and flights over Taiwan – as well as Beijing's plans for a national security law and Washington's attacks on the Communist Party, were likely to be high on the agenda.
"[But] Almost every issue of Sino-US relations is significant," he said.
This article appeared in the South China Morning Post print edition as: China and US 'poised for top-level talks in Hawaii'