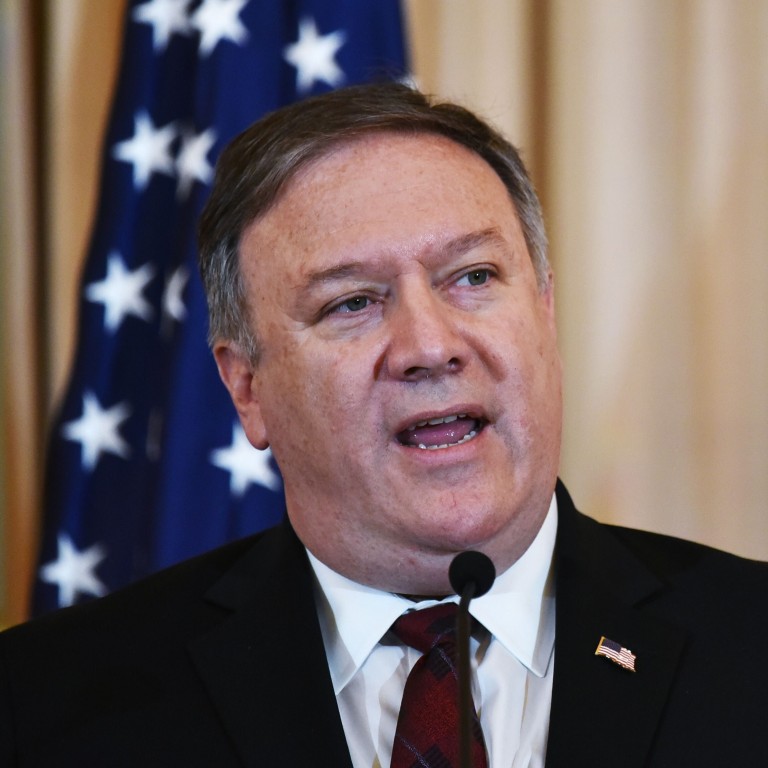 Hong Kong and other disagreements dominate US-China Hawaii meeting
Taiwan, Hong Kong and Xinjiang dominate 'constructive' meeting between Mike Pompeo and Yang Jiechi
Beijing 'committed' to improving ties but warns it will 'resolutely defend' its interests
The disagreement between China and the US on Hong Kong, Taiwan and Xinjiang was laid bare in a meeting between top diplomats from the two countries in Hawaii on Wednesday, despite Beijing's announcement that the dialogue had been "constructive" with agreement to improve worsening bilateral ties.
Yang Jiechi, a Communist Party Politburo member, told US Secretary of State Mike Pompeo that Beijing was determined to push ahead with national security legislation for Hong Kong at the meeting, which was also joined by Deputy Secretary Stephen Biegun, US special representative for North Korea.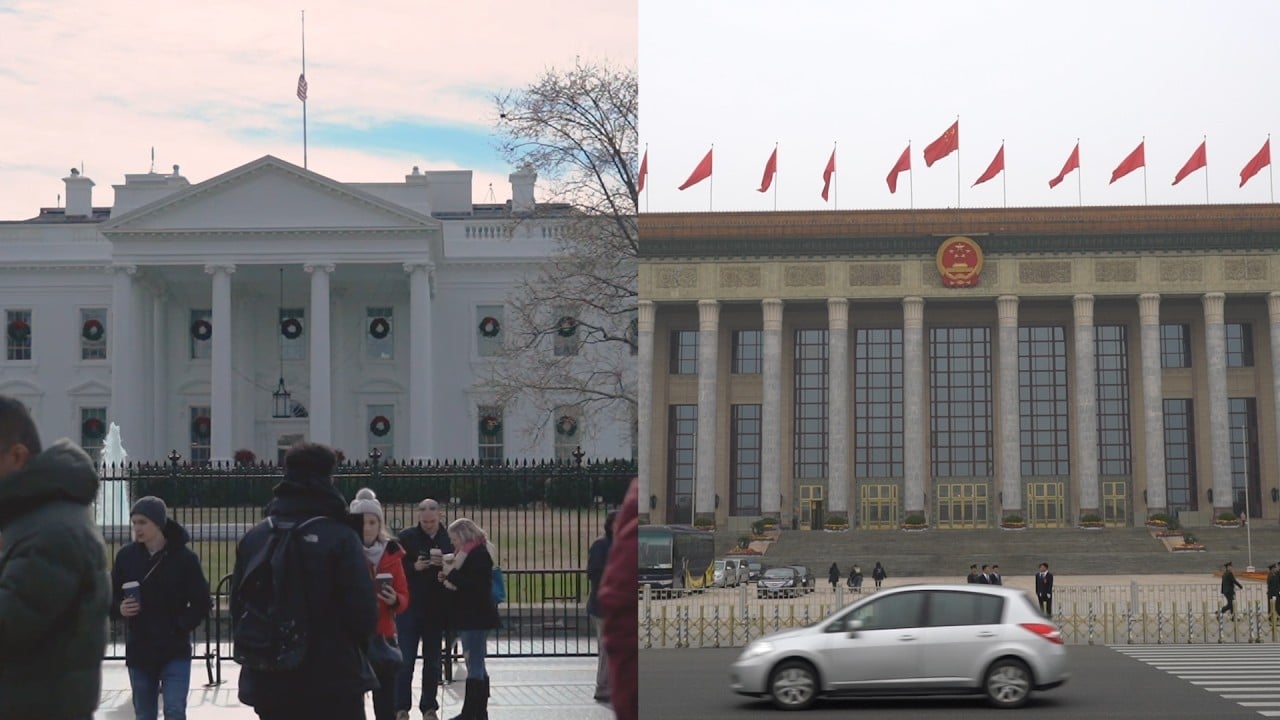 02:06
Coronavirus pandemic creates 'new Cold War' as US-China relations sink to lowest point in decades
Coronavirus pandemic creates 'new Cold War' as US-China relations sink to lowest point in decades
Chinese foreign ministry spokesman Zhao Lijian said Yang told Pompeo that China was committed to building a non-confrontational and mutually respectful relationship with the US, but China would also resolutely defend its territory, security and development interests.
"Yang pointed out that he hoped China and the US would be accommodative to each other … and push their bilateral relations to the track of coordination, cooperation and stability," he said.
Zhao said Yang had also expressed China's stance on Hong Kong, Taiwan and Xinjiang, reiterating that the enactment of national security legislation in Hong Kong was purely an internal matter
"China's determination to push for a national security law in Hong Kong is unshakeable. China resolutely opposes the US interference in Hong Kong affairs and the G7 foreign ministers releasing a statement on Hong Kong," Zhao said.
Yang also told Pompeo that Taiwan was an inalienable part of China, and expressed opposition to a new law over Xinjiang signed by US President Donald Trump on the same day.
A separate report by state-run Xinhua said Yang and Pompeo had an "in-depth discussion" over China-US relations, and international and regional issues of common concern. "Both sides have fully expressed their stance and believe this is a constructive dialogue," it said.
"Both sides agreed to take action to seriously implement the consensus reached by their leaders, and to continue communication".
The US State Department released a statement saying the US "stressed important American interests and the need for fully reciprocal dealings between the two nations across commercial, security, and diplomatic interactions".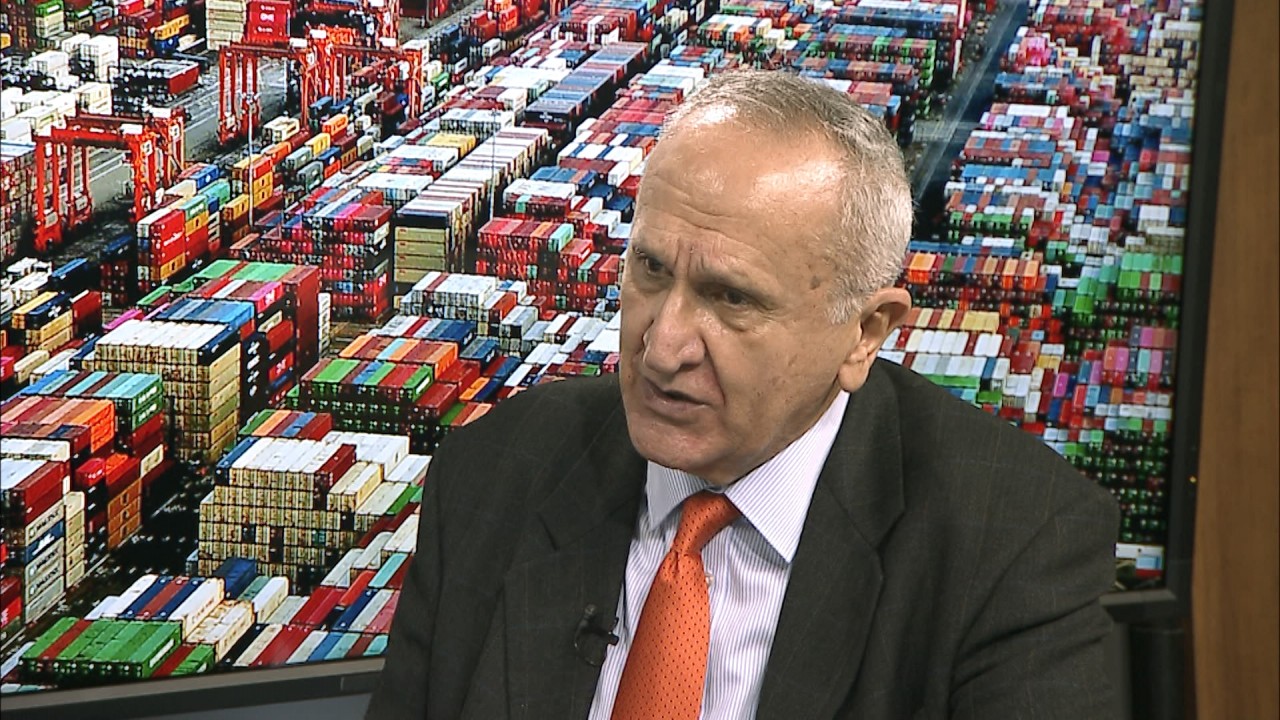 11:17
WTO nominee vows to bring US and China to negotiating table
WTO nominee vows to bring US and China to negotiating table
Pompeo "also stressed the need for full transparency and information sharing to combat the ongoing Covid-19 pandemic and prevent future outbreaks," the statement said.
The two diplomats had dinner on Tuesday, and the meeting lasted for about seven hours, according to a source close to the matter. The meeting was held as both nations trade accusations over a wide range of issues.
On the same day the two diplomats met, Trump signed into law a bill authorising sanctions against Chinese officials over the mass internment of Muslim ethnic minority groups in China's northwest
Xinjiang
Uygur autonomous region.
China's foreign ministry hit back hours later, lodging strong opposition and slamming the action as a "malicious attack" on the Chinese government's policy in Xinjiang. The ministry vowed to launch countermeasures against the US if it did not stop intervening in China's internal affairs.
Diplomatic observers said the meeting showed both nations did not want their bilateral ties to be derailed, especially ahead of the upcoming US presidential election. Expectations were low, however, with Beijing and Washington at odds over a wide range of issues.
These include Taiwan, Hong Kong, the arms race, hi-tech, the handling of the
Covid-19 pandemic
, China's Belt and Road Initiative, ideology and soft power.
"It is unlikely to see either side make significant compromises on any one or two of the above issues to enable substantial easing in tensions for a long enough period of time," said Shi Yinhong, an international relations professor with Renmin University in Beijing who is also a government adviser.
"Maintaining [diplomatic] contact by itself cannot ensure any meaningful improvement in bilateral relations," Shi said.
Yang made an unexpected trip to New York in August last year for talks with Pompeo, in an attempt to reduce tensions between the two nations over issues that included anti-government protests in Hong Kong, some of which had begun to turn violent.
Last year's meeting did little to de-escalate tension. With the exception of a phase one trade deal signed by Trump and Chinese Vice-Premier Liu He in January, bilateral relations have continued to deteriorate, exacerbated by mutual recriminations over the Covid-19 pandemic.
In March, Pompeo began referring to the coronavirus as the "Wuhan virus", infuriating Beijing and causing blowback from health officials, who warned that such nomenclature could incite racial discrimination.
Pompeo has also accused Beijing of concealing the extent and severity of the coronavirus as it took hold in China late last year. China's government has countered those allegations, most recently with a white paper and calling them "a smear campaign against China".
Also making global headlines today is an excerpt from a forthcoming book by former US national security adviser John Bolton claiming Trump sought help from his counterpart Chinese President Xi Jinping to win the upcoming 2020 election.
Additional reporting by William Zheng