India
Get more with myNEWS
A personalised news feed of stories that matter to you
Learn more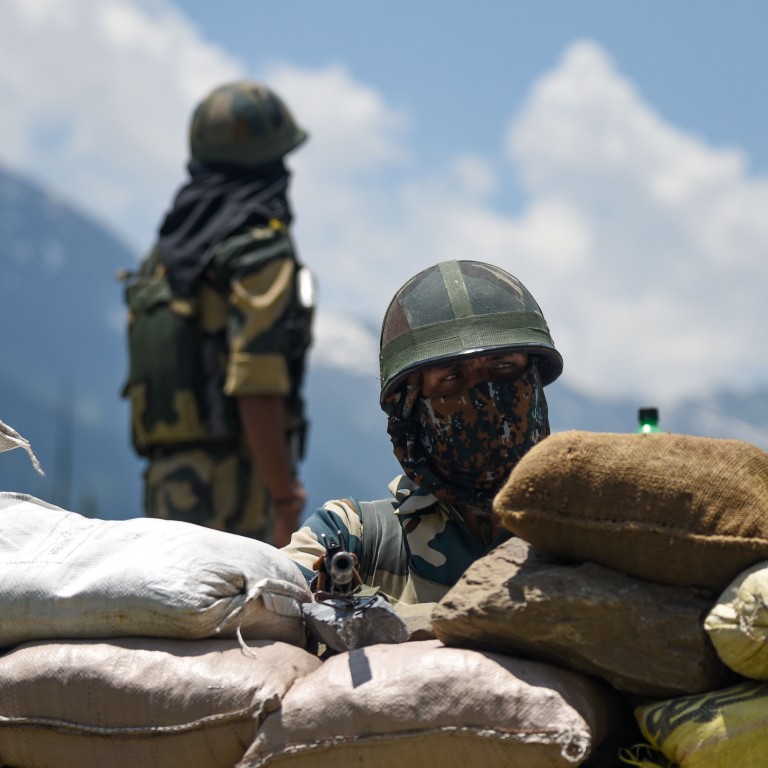 China-India border clash pushes relations to new low, observers say
Beijing and New Delhi have blamed each other for the fighting on Monday along the disputed Himalayan border that left at least 20 Indian soldiers dead
Confrontation is the most serious between the two countries since they fought a month-long war in 1962
Relations between China and India are expected to deteriorate with frequent border crises despite both sides claiming to seek de-escalation on recent clashes, former diplomats and academics said.
Beijing and New Delhi have blamed each other for the clash on Monday, which killed at least
20 Indian soldiers
along the disputed Himalayan border running along the Ladakh area of Kashmir. A People's Liberation Army (PLA) spokesman said the incident led to casualties on both sides but Beijing has been silent on the scale of its losses.
The incident, which began with
clashes
between soldiers at the Galwan River valley in early May, has pushed ties between the two Asian giants to a new low as this marks the first fatality since 1975, and the most serious clash since the war in 1962.
While Chinese Foreign Minister Wang Yi said he and his Indian counterpart Subrahmanyam Jaishankar were "committed to solving our differences through dialogue" after the first high-level exchange following the incident on Wednesday, much remains unresolved.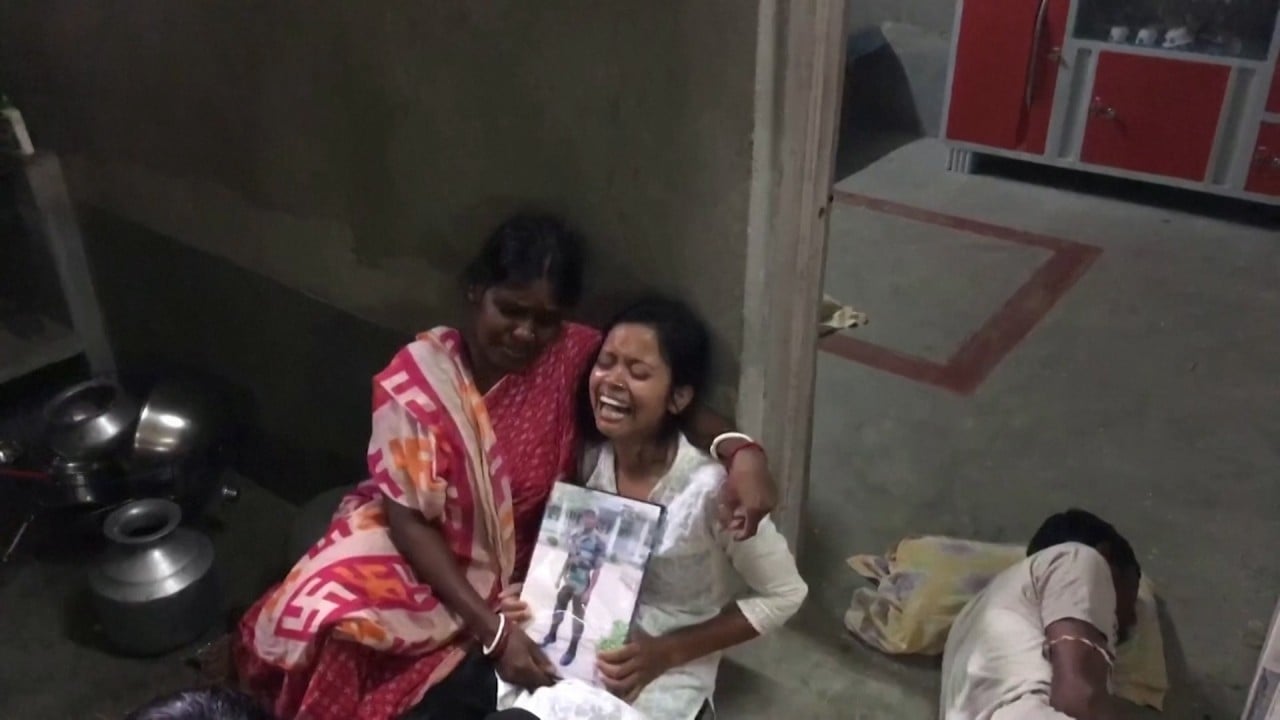 02:22
Public mourning begins for Indian soldiers killed in border clash with China
Public mourning begins for Indian soldiers killed in border clash with China
Despite both sides committing to disengage on the Himalayan terrain, India's official statement on the call quoted Jaishankar warning of "serious repercussions" on India's relationship with China.
Sino-India relations have been historically volatile. Disputes on sovereignty along the 3,500km (2,200 mile) border identified by the "Line of Actual Control" have always been flashpoints.
However, strained relations from the last border stand-off at Doklam in June 2017 involving Bhutan were swiftly set to normal within a year following an informal meeting between Chinese President Xi Jinping and Indian Prime Minister Narendra Modi in what was known the Wuhan summit.
"It is much more serious this time [than Doklam], primarily because soldiers have died," said Swaran Singh, a professor at Jawaharlal Nehru University in Delhi.
A nationwide movement calling for a boycott of Chinese products in India has gained momentum. It has been backed by the trade group Confederation of All India Traders, which has vowed to stop importing more than 3,000 Chinese products.
"It is not only because of the anger [from the Indian people]," Singh said. "We have to see it along with the whole pandemic. Both countries are already facing economic hit, the reduction of demand of Chinese products has gone down worldwide, not only in India. So, some of it is happening anyway, this incident just gave it another boost."
Two-way trade between India and China fell by US$3 billion last year to US$92.7 billion, according to Chinese customs data, but Singh said things were likely to get worse.
"I am expecting at least a US$10 billion drop in two-way trade [for 2020], and that's conservative."
India's trade deficit with China was almost US$57 billion in 2019, and despite Delhi's efforts to close that gap, the border clashes meant Indian consumers were likely to buy even less from China, he said.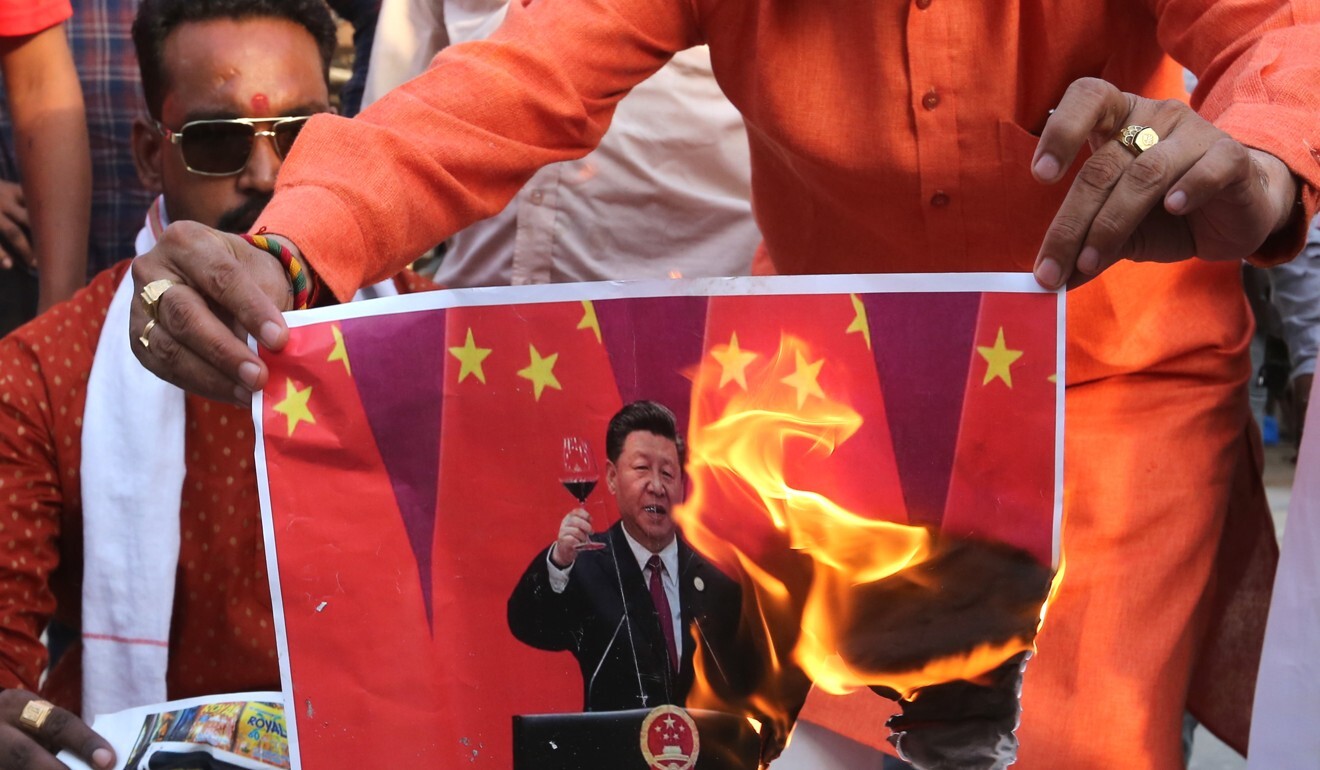 Before the skirmish, Delhi was excitedly revamping its tourism strategy to woo Chinese tourists. Authorities set an ambitious target of 14 million by 2023, up from just 240,000 in 2017.
The two countries have planned a series of celebrations to mark the 70th anniversary of diplomatic ties this year, but Indian experts said several were unlikely to happen, and not just because of the coronavirus.
Gautam Bambawale, a former Indian ambassador to China, said he foresaw further problems.
"It is very likely to affect economic relations between the two countries. For example, I can see Chinese firms being banned from the 5G trials in India," he said.
Beijing has been keen to help its telecoms companies get a foothold in the lucrative Indian 5G network market, especially after the US has gone on a global campaign against Chinese telecoms giant Huawei, accusing it of spying for Beijing, a claim the company has denied.
Delhi has previously shrugged off US warnings on
Huawei
and another company ZTE to participate in 5G trials. But the decision on which service provider can be licensed is still undecided.
"India-China relations have and will continue to deteriorate in the coming months," Bambawale said.
"The PLA has violated all the agreements concluded between the two countries since 1993 aimed at maintaining peace and tranquillity on the border. India will reassess its relationship with China and recalibrate it based on the realities on the ground."
Under Modi, India has largely been perceived to have gravitated closer to the US, a country in fraught tension against China.
Madhav Nalapat, a professor of geopolitics at Manipal University, said the recent incident and the "steady encroachment" from China over the past decade into the disputed border had accelerated such a development.
"The odds of a naval or air flare up over the Taiwan [Strait] or the South China Sea this year are high," Nalapat said.
"Don't be surprised if Indian Air Force aircraft or Indian Navy vessels join the US and other forces in such a confrontation. The balance of power between China hawks and doves in India has been shifting for some time and this may be the point when policies change in Delhi as they have in Beijing."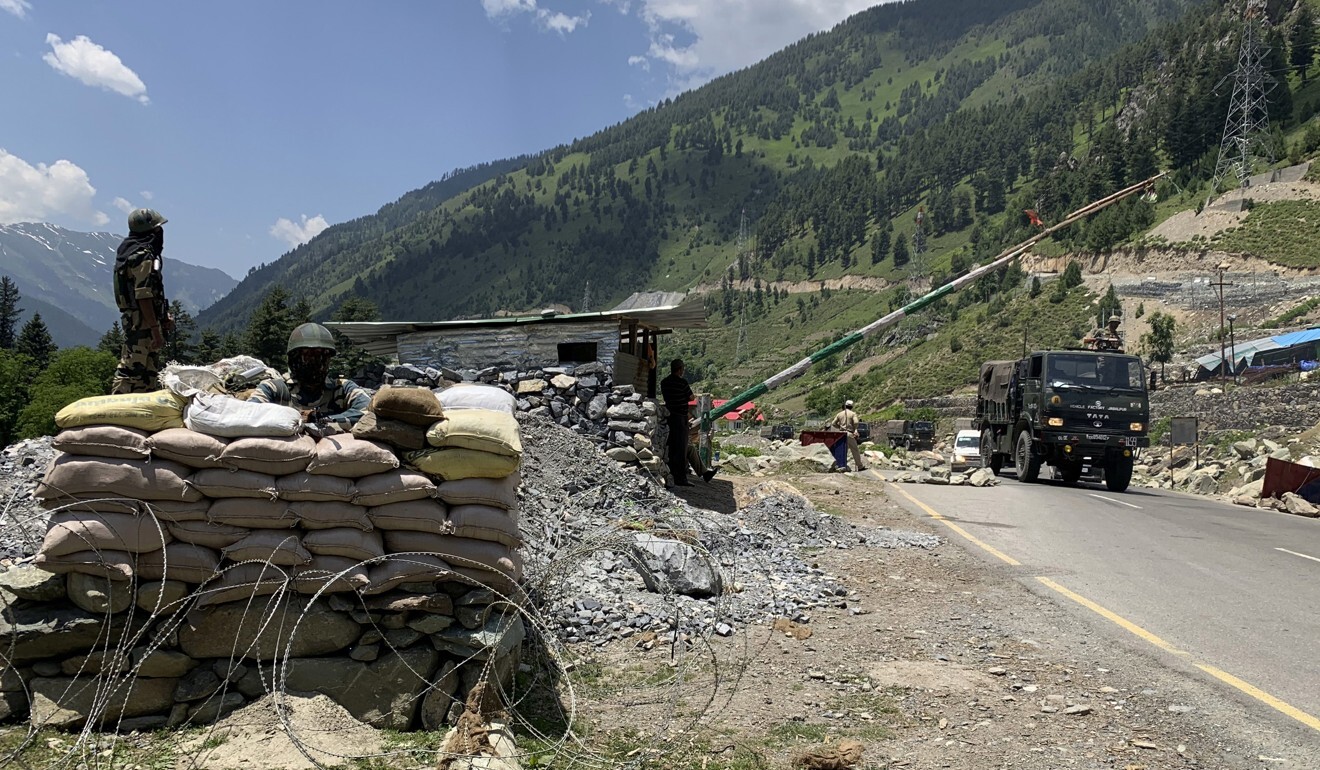 Despite Indian experts warning of retaliation, Shanghai-based Zhang Jiadong, who was a diplomat at the Chinese embassy in India from 2013 to 2015, said he did not see any motivation for Beijing to change its current policies towards India, despite the incident and retaliation.
"Border issues are always the most sensitive, but with little strategic benefit," he said.
"It is obvious that China and India have entered a new stage of interaction, where there will continue to be, if not more, diplomatic arguments and even more border crisis."
India was making use of the erupting nationalistic sentiment at home to "go into a narrative war with China", Zhang said.
"But as long as both sides have a mutual consensus of not wanting to turn this into an actual war, the boiling emotions will ultimately go down and things can be resolved, just like before. China is not interested in going to war with India."
This article appeared in the South China Morning Post print edition as: China-India relations expected to worsen