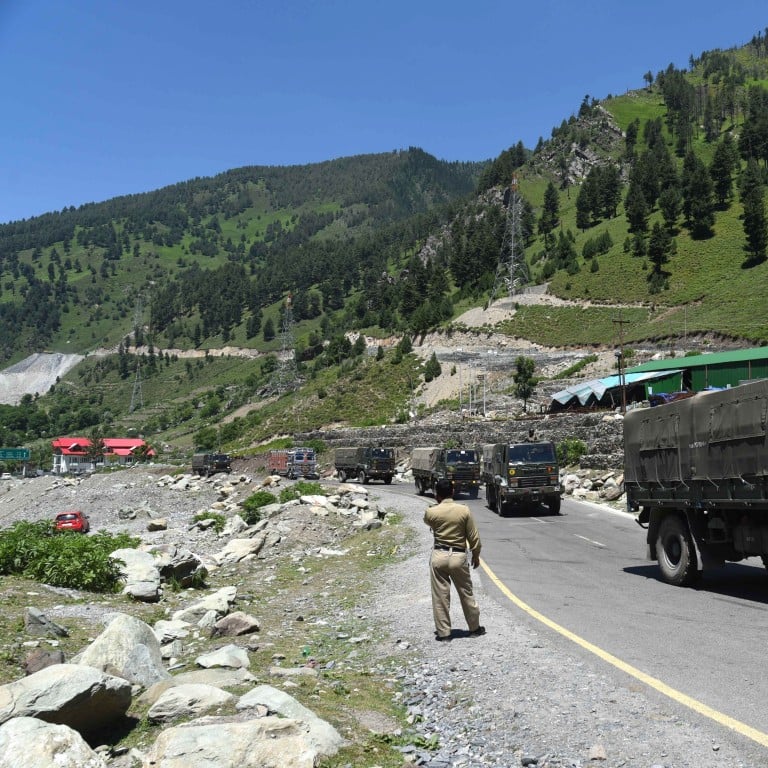 Why Pakistan is a big factor in China's border clashes with India
The conflict in the Galwan Valley may be hundreds of kilometres from Pakistan but strategic concerns involving Islamabad are not far away
For Beijing, the interests at stake are much more than a territorial dividing line in the Himalayas
When Indian and Chinese troops started throwing rocks at each other in a fatal skirmish in the
Galwan Valley earlier this month
, the incident appeared to be yet another outbreak in hostilities over an ill-defined Himalayan border between the two countries.
Tensions between China and India over the border go back decades and erupted into war in 1962.
But observers say that this time the main driver of the conflict was not the line dividing the two players but wider strategic interests involving a third country – China's "iron brother" Pakistan.
The latest border dispute between the two Asian giants took place just a few hundred kilometres from the Line of Control that separates Pakistan-administered territories Azad Kashmir and Gilgit-Baltistan from Indian-administered territories Jammu and Kashmir and Ladakh, all of which are part of the
larger region known as "Kashmir"
. 
Both sides have claimed Kashmir as their own since the Partition in 1947 that split British-ruled India into Pakistan and India.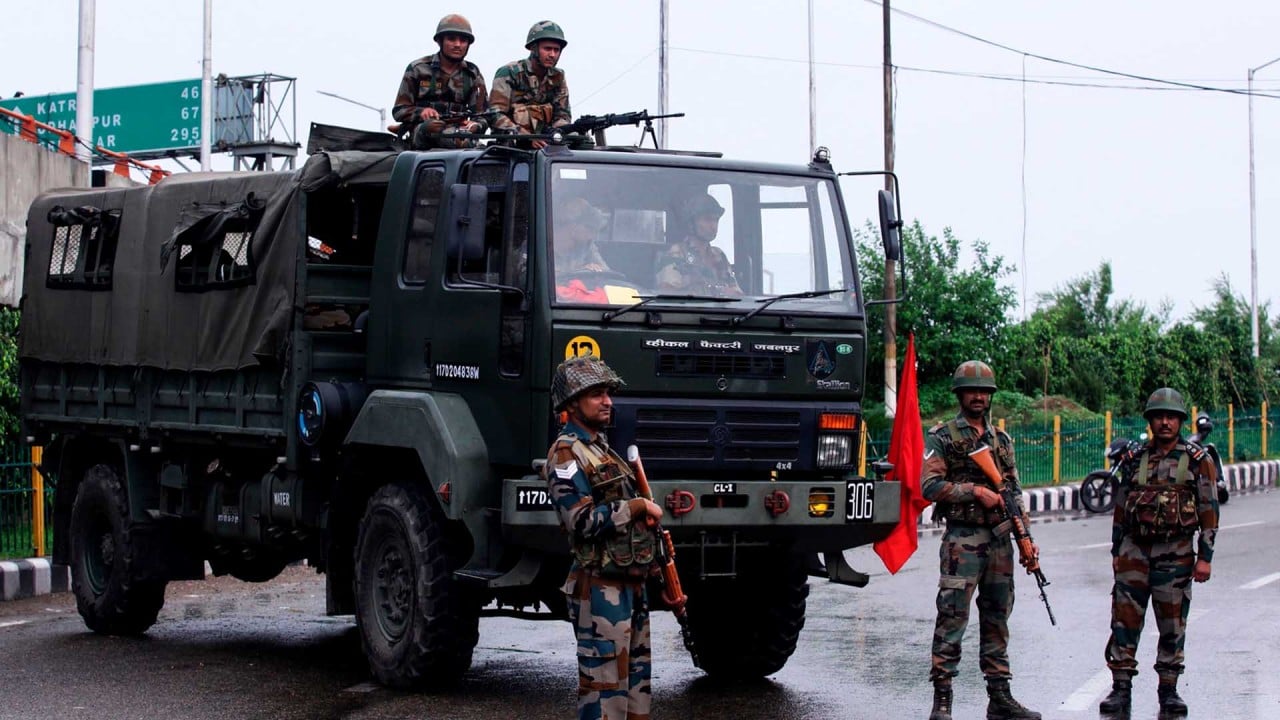 05:27
The Kashmir conflict
The term "Kashmir" also historically refers to an area known as Aksai Chin, part of China's Xinjiang and Tibet autonomous provinces.
China condemned India's decision to change the status of Jammu and Kashmir because it also included the western India-China border in Ladakh.
"India has continued to undermine China's territorial sovereignty by unilaterally changing its domestic law. Such practice is unacceptable and will not come into force," Chinese foreign ministry spokeswoman Hua Chunying said at the time.
Analysts said that China was angered by India's revocation of Article 370 because it asserted India's formal rights to the entire disputed region.
"By integrating all of Jammu and Kashmir into the Indian Union it undercut the legal case the Chinese have on Aksai Chin because Aksai Chin is part of the old princely state of Jammu and Kashmir," said Sumit Ganguly, a professor of political science at Indiana University in the United States.
Claude Rakisits, honorary associate professor at the Australian National University in Canberra, agreed, saying that India's actions in Kashmir were the catalyst of the present conflict in the Galwan Valley.
"The message President Xi [Jinping] has sent Prime Minister [Narendra] Modi is clear: beating up on Pakistan is one thing, picking a fight with China is quite another," he said.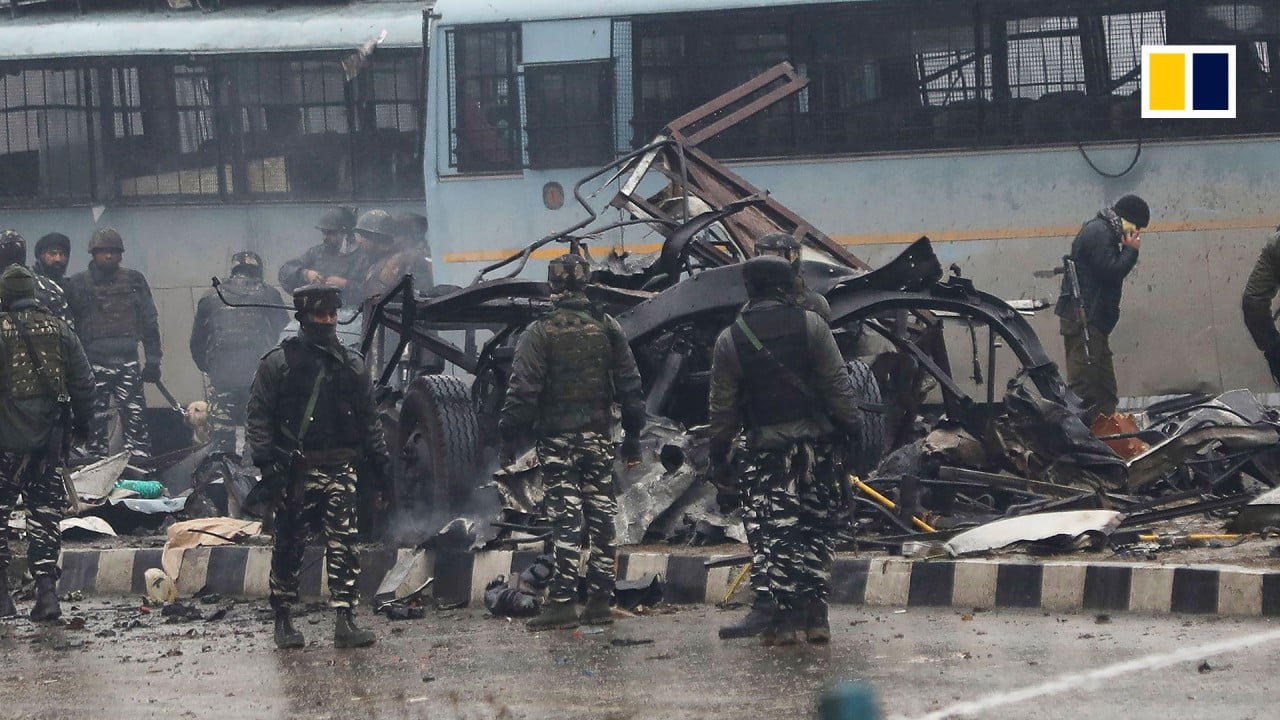 01:39
India and Pakistan trade blows after militant attack in Kashmir
India and Pakistan trade blows after militant attack in Kashmir
For China, there are big economic interests at stake.
Pakistan-administered Kashmir is the site of key elements of the China-Pakistan Economic Corridor (CPEC), a series of infrastructure projects in Pakistan funded by Chinese bank loans. Chinese Premier Li Keqiang has called the CPEC a "flagship project" of China's broader
Belt and Road Initiative
.
India has been vocal about its opposition to the CPEC, with Modi using bilateral meetings at forums like the G20 and official state visits to China to tell Xi that the CPEC's inclusion of Kashmir is a threat to India's national sovereignty.
Rakisits said that protecting CPEC was a top priority for China.
"In the long term, China's upper hand militarily in the Ladakh region will make it easier for it to protect its CPEC assets in Pakistan-administered Kashmir if India ever decides to make a military incursion into that area," he said.
And that has not gone unnoticed in India.
"Indian forces responsible for manning the Line of Control with Pakistan have already been diverted to reinforce India's border with China," said Rajesh Rajagopalan, a professor of international politics at Jawaharlal Nehru University in New Delhi.
Rajagopalan said that with Pakistan and China flanking India-ruled Kashmir on either side, India had long been worried about the threat of a coordinated strategy between its two neighbours.
"The Indian military has long had concerns about a Sino-Pakistan axis and the possibility of having to fight a two-front war," he said.