Why Russia's Vladivostok celebration prompted a nationalist backlash in China
The country's Beijing embassy commemorated the city's foundation with a video posted on Chinese social media
But the territory was once part of China and some diplomats and social media users complained that it evoked bitter memories of 19th century humiliations
The Russian embassy in China has been pilloried on social media by Chinese diplomats, journalists, and internet users after it held a celebration of the founding of Vladivostok – because it is on land that used to be part of China.
The modern-day territory of Primorsky Krai, whose capital is Vladivostok, was formerly part of the Qing's Manchurian homeland but was annexed by the Tsarist empire in 1860 following China's defeat at the hands of Britain and France in the second opium war.
It was handed over under one of three "unequal" treaties China was forced to sign with Russia, France and Britain that year, in an agreement that also saw the Kowloon peninsula being added to the colony of Hong Kong.
When the Russian embassy posted a video on Weibo of a party held on Thursday to celebrate the 160th anniversary of the founding of the city, whose name means "ruler of the east" in Russian, it prompted an online backlash.
Shen Shiwei, a journalist for state-owned broadcaster CGTN, tweeted that the post "recalled people's memories [of] those humiliated days in 1860s".
Zhang Heqing, a Chinese diplomat working in the embassy in Pakistan, commented "isn't this what in the past was our Haishenwai?", referring to the Chinese name for the area before its annexation.
Meanwhile, one Weibo user posted: "Today we can only endure, but the Chinese people will remember, and one generation after another will continue to remember!" and another wrote "We must believe that this ancestral land will return home in the future!"
The backlash, which happened a day after the anniversary of Hong Kong's return to Chinese rule and the introduction of a national security law, comes at a time when borders are a particularly sensitive topic in China.
India and China are currently engaged in talks to defuse tensions following the recent deadly clash between soldiers along their disputed frontier.
But in contrast with the decades-long dispute with India, analysts argue that the relationship between Russia and China highlights the importance of border stability.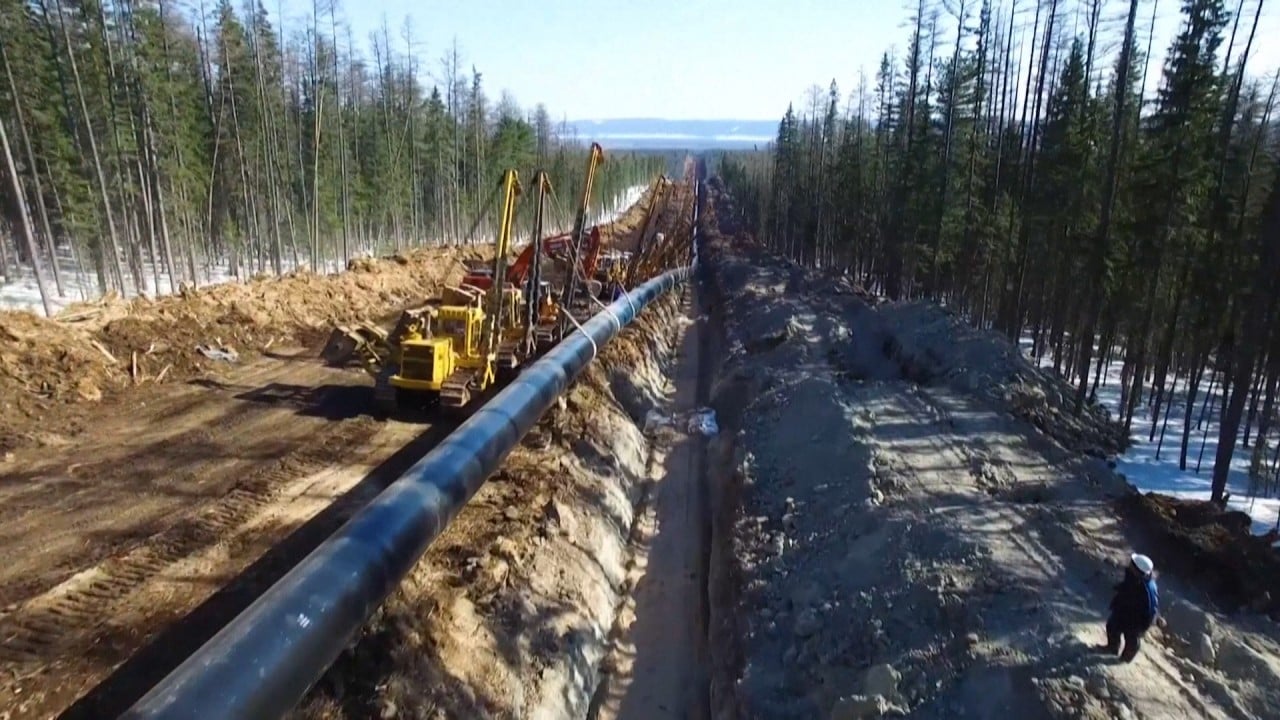 02:22
China and Russia turn on gas pipeline 'Power of Siberia' as they forge stronger energy ties
China and Russia turn on gas pipeline 'Power of Siberia' as they forge stronger energy ties
In 1991, Moscow and Beijing began discussions to resolve their own territorial disputes, which nearly led to war in 1969, and concluded with a final agreement in 2008.
Russia agreed to cede a series of islands in the Ussuri and Amur rivers to China as a result, but the status of Vladivostok never arose during the talks.
"Russia and China do not fight on the border because they have resolved their territorial dispute," said Srikanth Kondapalli, a professor of Chinese studies at Jawaharlal Nehru University in New Delhi.
Russia's ties with China have continued to improve, but Kondapalli said Moscow's lingering concerns about their shared 4,209km (2,615-mile) border continue to shape its foreign policy strategy.
He said this is one of the reasons Russia is selling arms to India as it tries to maintain a "balance of power between India and China".
"The Russian defence ministry thinks China could pose a challenge to them in the long-term because they share a border," Kondapalli continued.
"The border dispute has been resolved but they do think that as a neighbour, China could pose a challenge like it did in 1969."
This article appeared in the South China Morning Post print edition as: Vladivostok celebration met with backlash