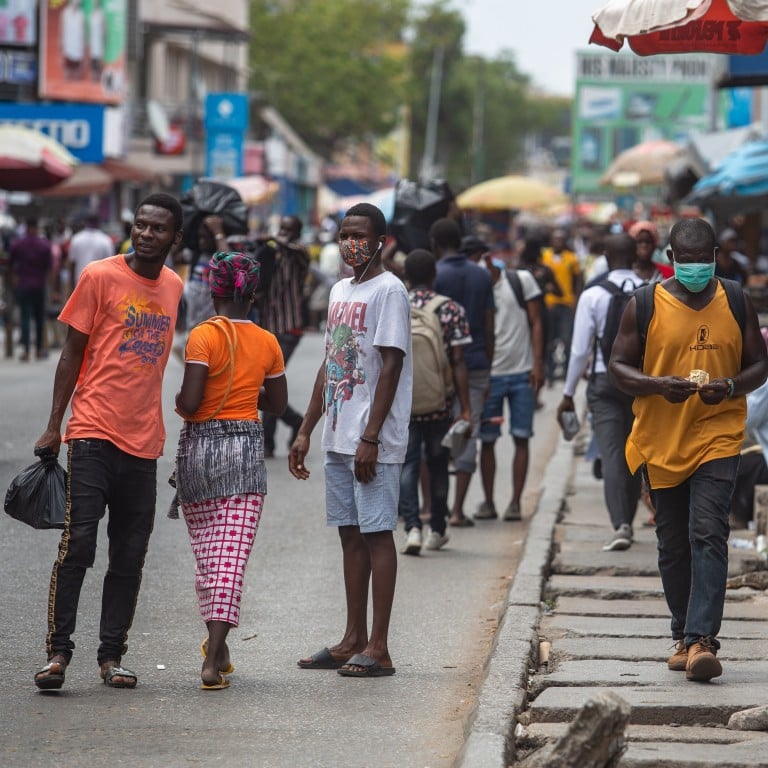 China's Xi pledges to help Ghana fight Covid-19, as cases rebound in West African nation
Ghanaian President Akufo-Addo tests negative, but forestry minister died of the disease last week
Renewed spread of disease has complicated campaigning for presidential election scheduled for December
Chinese President Xi Jinping and his Ghanaian counterpart Nana Akufo-Addo have pledged to join hands to fight the
Covid-19 pandemic
, as the West African leader heads into two weeks of isolation amid an outbreak of the disease among members of his government.
Coronavirus cases have been growing in Ghana – with the country's forestry minister, who died last week, among them. The Ghanaian government said on Saturday that Akufo-Addo had tested negative for the disease but would enter 14 days of isolation as a precaution.
Ghana has officially logged nearly 20,000 coronavirus cases, and 117 deaths, including forestry commission head Kwadwo Owusu Afriyie, who died on Wednesday aged 77.
The virus has complicated campaigning for presidential elections scheduled for December, pitting Akufo-Addo against former president John Mahama. The Akufo-Addo campaign last week urged citizens to wear masks while they register to vote.
On Thursday, domestic media reported that Akufo-Addo's campaign manager for this year's general election, Peter Mac Manu, and deputy minister of trade and industry Carlos Ahenkorah, had both tested positive for Covid-19 and were admitted to the same intensive care unit at a hospital in the capital Accra.
Ghana detected its first coronavirus case in mid-March and locked down its two major cities, Accra and Kumasi, in April for three weeks. Cases began to rise, however, after the government lifted the lockdown, with a one day spike of nearly 1,000 infections on May 8. Since then, the number of cases has grown by several hundred per day.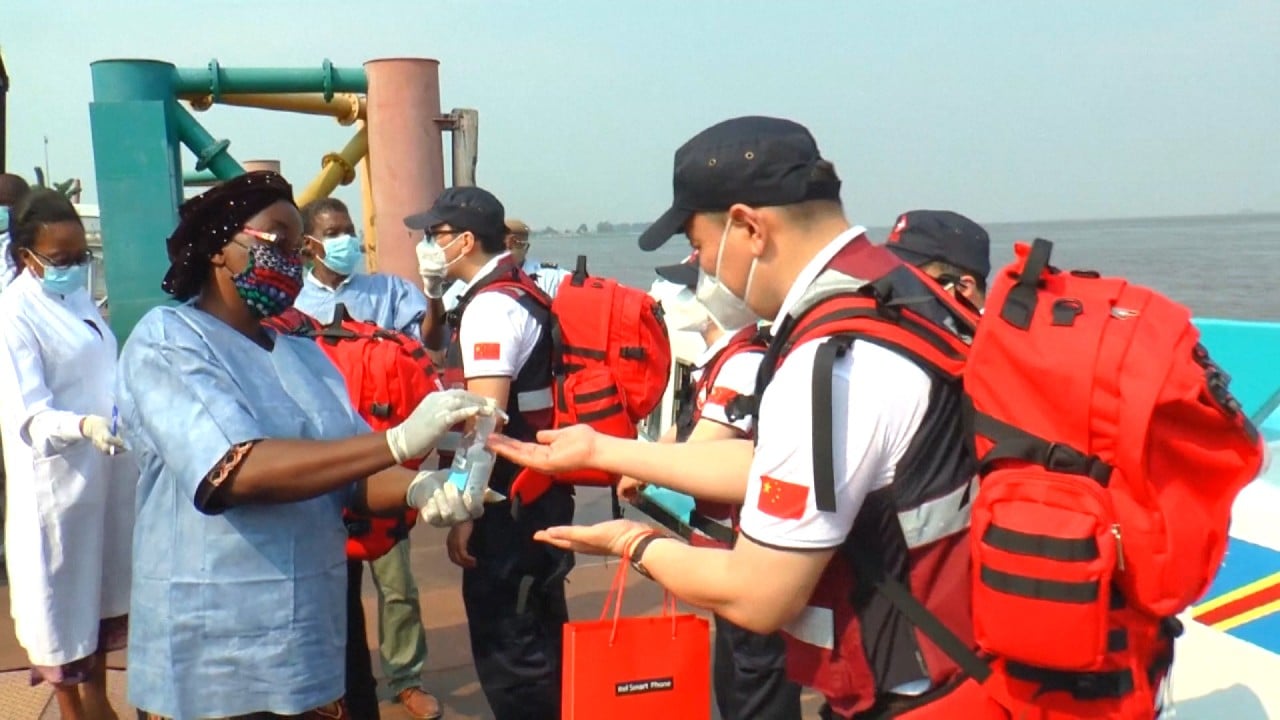 02:39
China dispatches experts, medical supplies to African nations battling coronavirus
China dispatches experts, medical supplies to African nations battling coronavirus
China has made several donations of medical supplies to Ghana since its outbreak began, including a delivery of ventilators, masks, and other personal protective equipment to a medical university last month, donated by China's embassy.
In their phone call on Sunday, Xi said he looked forward to working with Akufo-Addo to promote China-Africa cooperation and that their joint fight against the coronavirus showed the "brotherhood" between Chinese and Africans.
Akufo-Addo said Xi had shown "extraordinary leadership" in responding to the pandemic, thanked China for its support, and said he looked forward to working with Xi to further promote ties.
The purpose of the call was to mark the 60th anniversary of China-Ghana relations, according to China's foreign ministry.
This article appeared in the South China Morning Post print edition as: Xi promises cooperation with Ghana as cases rise