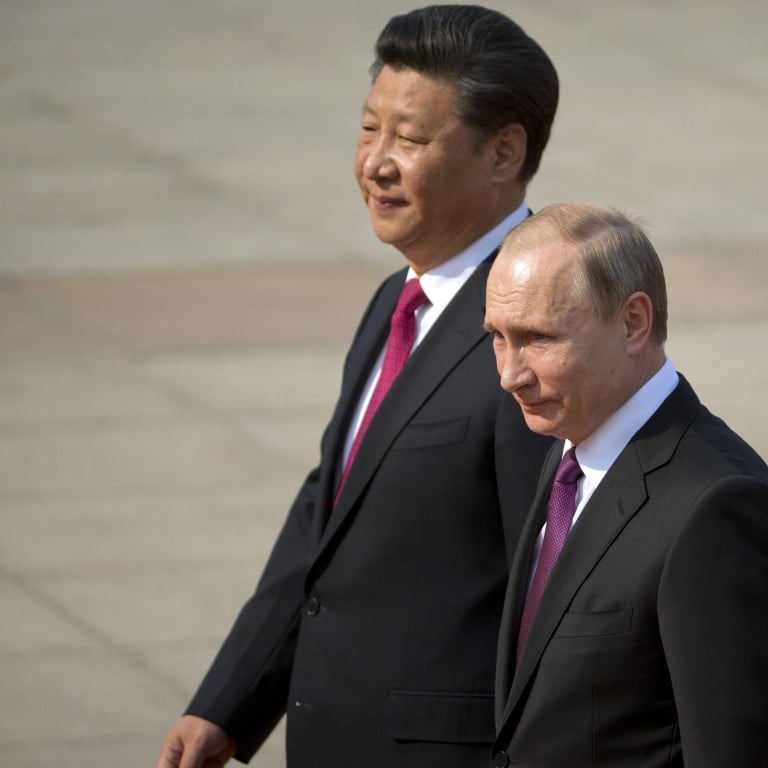 Xi Jinping tells Vladimir Putin: China and Russia should stand firm against unilateralism
Chinese leader calls for two countries to strengthen cooperation amid a fast-changing global situation
Telephone conversation follows growing tensions between China and India, which both have long-standing strategic partnerships with Moscow
China and Russia should stand firmly together against hegemony and unilateralism, Chinese President Xi Jinping told his Russian counterpart Vladimir Putin over the phone on Wednesday.
Xi said it was necessary for Beijing and Moscow to intensify their strategic communication and cooperation in the fast-changing global situation, according to the Chinese state TV channel CGTN.
Their conversation came amid increasingly strained China-US relations and heightened tension between China and India following a deadly clash between troops on the disputed Himalayan border last month.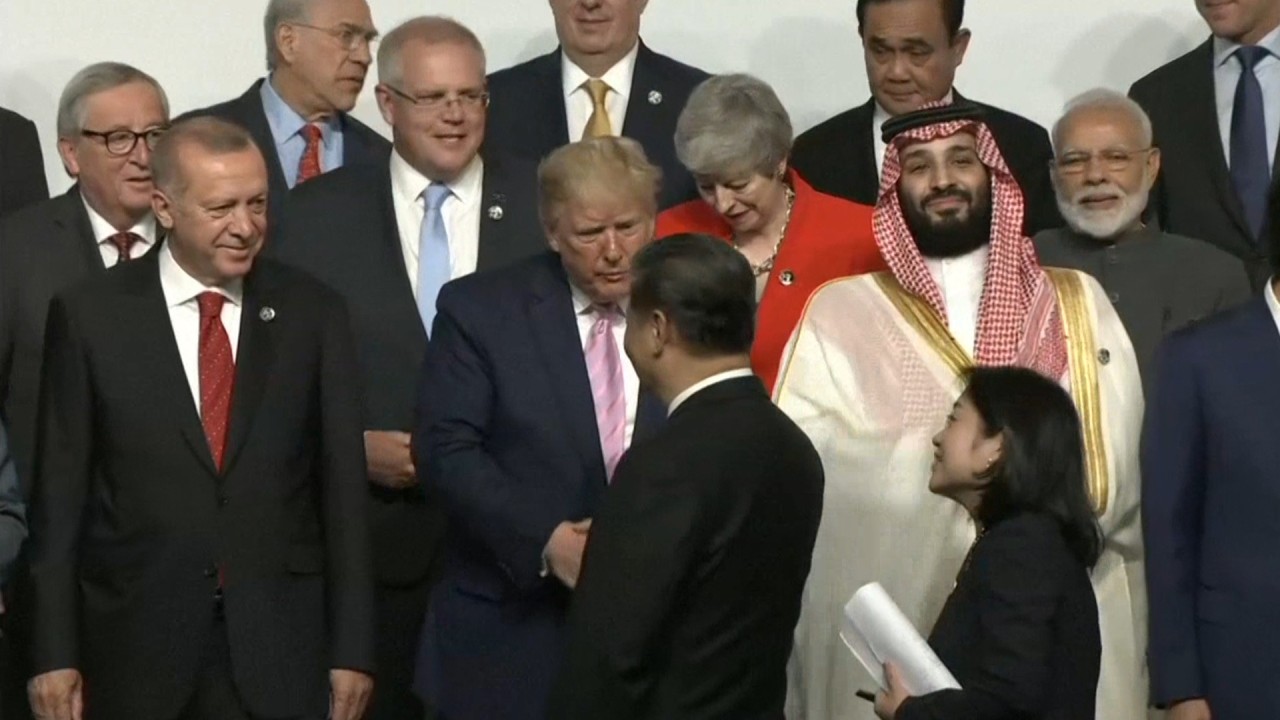 01:12
Trump and Xi gather with world leaders at G20 Osaka summit
Trump and Xi gather with world leaders at G20 Osaka summit
Putin was also reported to have told Modi that he wanted to strengthen the "special and privileged" strategic partnership between the two countries.
Xi told Putin that China was willing to continue mutual support with Russia, firmly opposing external interference and sabotage, and maintain the country's respective sovereignty, security and development interests, CGTN reported.
Xi said China "as always" firmly supported Russia following its own path to develop and revitalise the country, and called for cooperation in technology, vaccine development and biosecurity.
He added that China would intensify its coordination with Russia internationally, including the United Nations, to defend multilateralism and oppose hegemony and unilateralism.
Their call followed Tuesday's confirmation that the US would pull out of the World Health Organisation, which Donald Trump has accused of being unduly influenced by China in its handling of the Covid-19 pandemic.
The same day Russia and China vetoed a draft UN Security Council resolution to extend aid deliveries to Syria.
The last time Xi and Putin talked over the phone was in May and despite their close relationship, some observers have noticed subtle changes in China-Russia relations in recent months.
Last week the Russian embassy in China was hit by a nationalist backlash from Chinese diplomats and internet users after it posted a video on social media to mark the anniversary of the foundation of Vladivostok.
The port city was founded in 1860 on territory seized from China following its defeat at the hands of Britain and France in the second opium war.