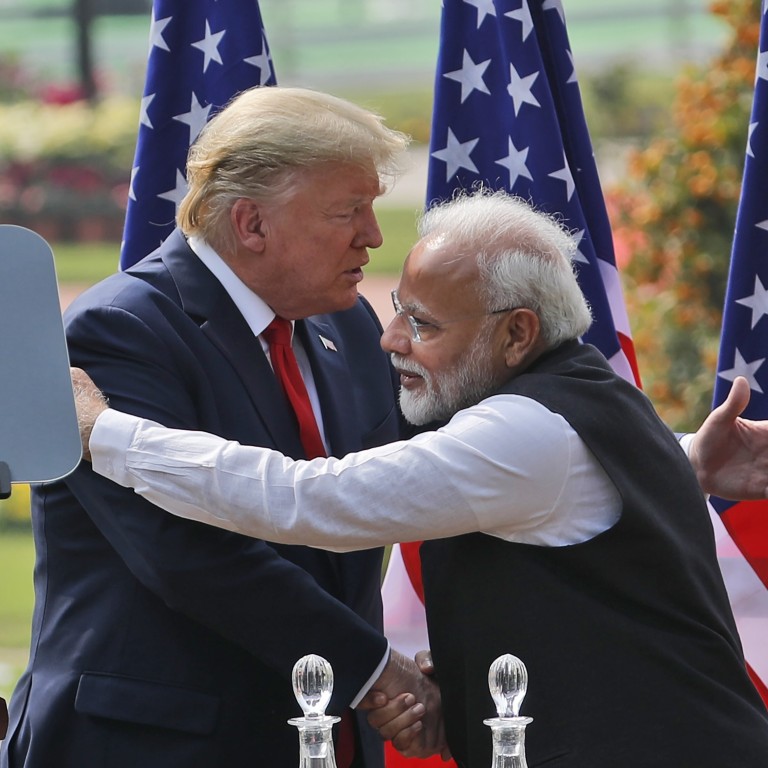 New Delhi still hesitates to take side in China-US rivalry despite deadly border clash
Fears of becoming a subordinate ally to the United States have so far kept India from fully embracing the US' Indo-Pacific strategy
'China's strategic goal is to stabilise relations with India in order to prevent the US wooing it away and avoid a two-front war,' analyst says
As China's relations with India plummet over the fatal clash on their disputed Himalayan border amid an unfolding cold war between Beijing and Washington, it seems natural to assume that India would edge closer to the United States in the strategic triangle.
The
deadliest border confrontation in more than 50 years
has rekindled a debate about whether New Delhi should forge a formal alliance with Washington to counter China and how that might alter the China-India-US triangular dynamics and reshape the geopolitics of the Indo-Pacific.
India and the US are "natural allies in the quest for a better future for the world", former prime minister Atal Bihari Vajpayee proclaimed in New York in 1998, in a bold departure from New Delhi's non-aligned policy during the Cold War.
Many observers in China also appear to believe that Washington has played an implicit role in the simmering China-India border tensions and that it will just be a matter of time before India jumps on the American bandwagon to confront Beijing.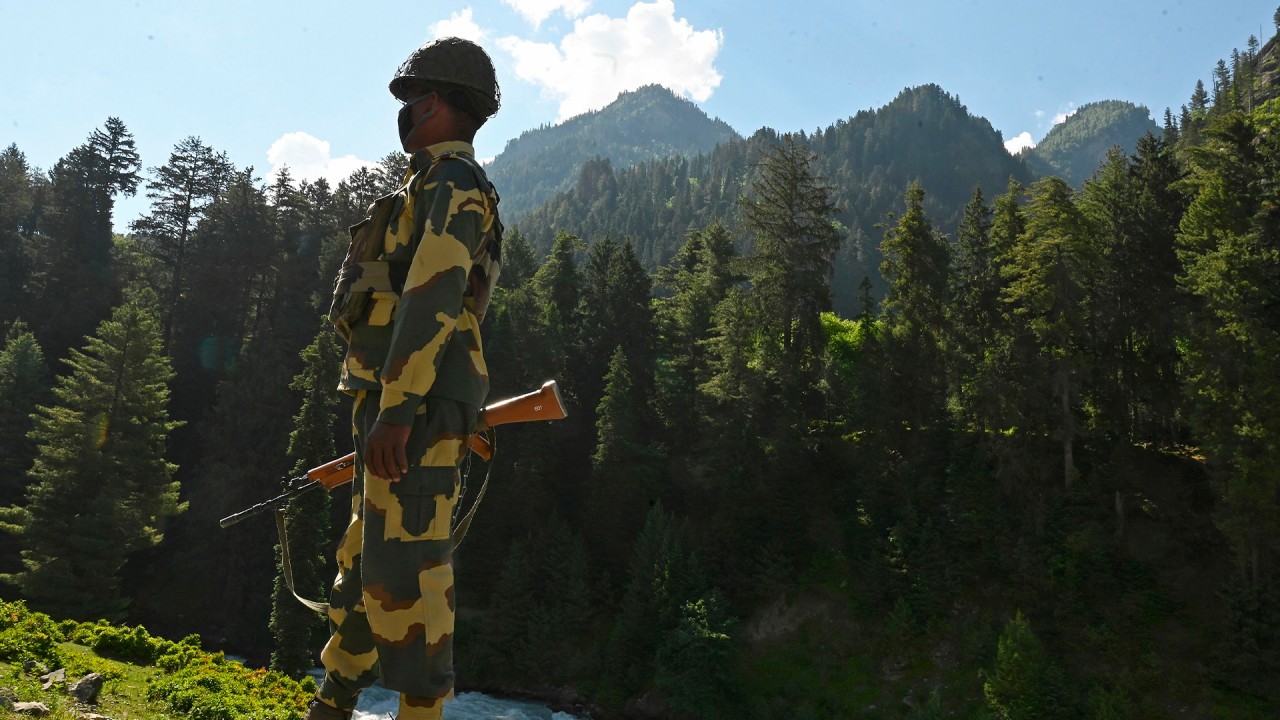 02:13
India and China attempt to de-escalate border tension after deaths
India and China attempt to de-escalate border tension after deaths
But more than two decades later, despite all the talk about their "natural alliance", India has so far remained hesitant to choose sides in the US-China rivalry, or to fully embrace President Donald Trump's
Indo-Pacific strategy
and a proposed quadrilateral coalition with the US, Japan and Australia.
Instead, India has been reluctant to enter into a military alliance with the US over fears of losing its "strategic autonomy" and becoming a subordinate ally because of the obvious power asymmetry between Washington and New Delhi, analysts say.
But the first border skirmish fatalities since 1975 could become a turning point as the long-running border dispute – over which the countries fought a war in 1962 – remains the weakest link in India-China relations.
"The flare-ups in border tensions will reinforce the case for a stronger partnership between India and the US in the face of an assertive China and may force India to seriously reconsider its stance on Washington's anti-China Indo-Pacific concept," said Pang Zhongying, an international affairs analyst at the Ocean University of China.
Analysts caution that India's burgeoning ties and close diplomatic and security alignment with the US in the past two decades have changed the triangular relations with China and the regional balance of power.
"While China has been put on the defensive in handing the Trump administration, Beijing is very much on the offensive in its periphery region to get as much leverage as possible," said Yun Sun, a senior fellow at the Stimson Centre in Washington.
But Trump's Indo-Pacific strategy, which was introduced three years ago in a bid to build an alliance with India and other like-minded countries to curb China's rise, has turned the tide and pushed China to reassess India's strategic importance and appease New Delhi.
"Had Washington not adopted the Indo-Pacific strategy and pursued alignment with India, the trajectory of China's policy towards India would have looked very different," Sun said.
For China, the complex and testy relations with India are a challenging security dilemma and a political powder keg. "China's strategic goal is to stabilise relations with India in order to prevent the US wooing it away and avoid a two-front war with the US and India," Sun said.
Despite their shared democratic values, India's relationship with the US is often described as one of "estranged democracies" from India's independence in the late 1940 until the turn of the century, largely because of India's neutrality during the Cold War and Washington's alliance with Pakistan.
It was not until the late 1990s that India began to move closer to the US, enhancing their defence and strategic partnership out of shared scepticism over China's growing diplomatic and economic influence in Asia and beyond.
Analysts also noted that despite greater cooperation with the US, India has been alarmed by Trump's disdain of allies and diplomacy and has no interest in abandoning diverse partnerships with other countries, especially its security and defence cooperation with Russia.
Under India's Act East policy, Prime Minister Narendra Modi's version of his predecessors' Look East policy since the early 1990s, India has pursued close trade, political and military links with Japan, Vietnam, Singapore, the Philippines and other Southeast Asian nations.
But according to Mohan Guruswamy, chairman of the New Delhi-based Centre for Policy Alternatives think tank and a senior fellow at the United Service Institution in India, India has no intention of joining an anti-China coalition or being part of any military alliance against China.
"India sees the US-China rivalry as akin to a fight between elephants. When two big animals fight it is the grass and small beings who get trampled. We do not want any rocking of the boat, and see very little role for ourselves in this tussle," he said.
Guruswamy noted that India-China relations were heavy with suspicions, and two other parties heavily impinged on them. "One is India's suspicions that China deliberately stokes Pakistani malevolence, and the US would always like to keep the India-China pot near boiling," he said.
Former Indian national security adviser Shivshankar Menon also pointed out the limits of an alliance and cautioned the Modi government not to ally with Washington, citing the
73-day border stand-off three years ago.
"The Doklam crisis of 2017 is only the most recent example that shows that no one else is ready to deal with India's greatest strategic challenge – China. It saw a tepid reaction from the rest of the world," said Menon, a distinguished fellow at the Brookings India, in an article published in May.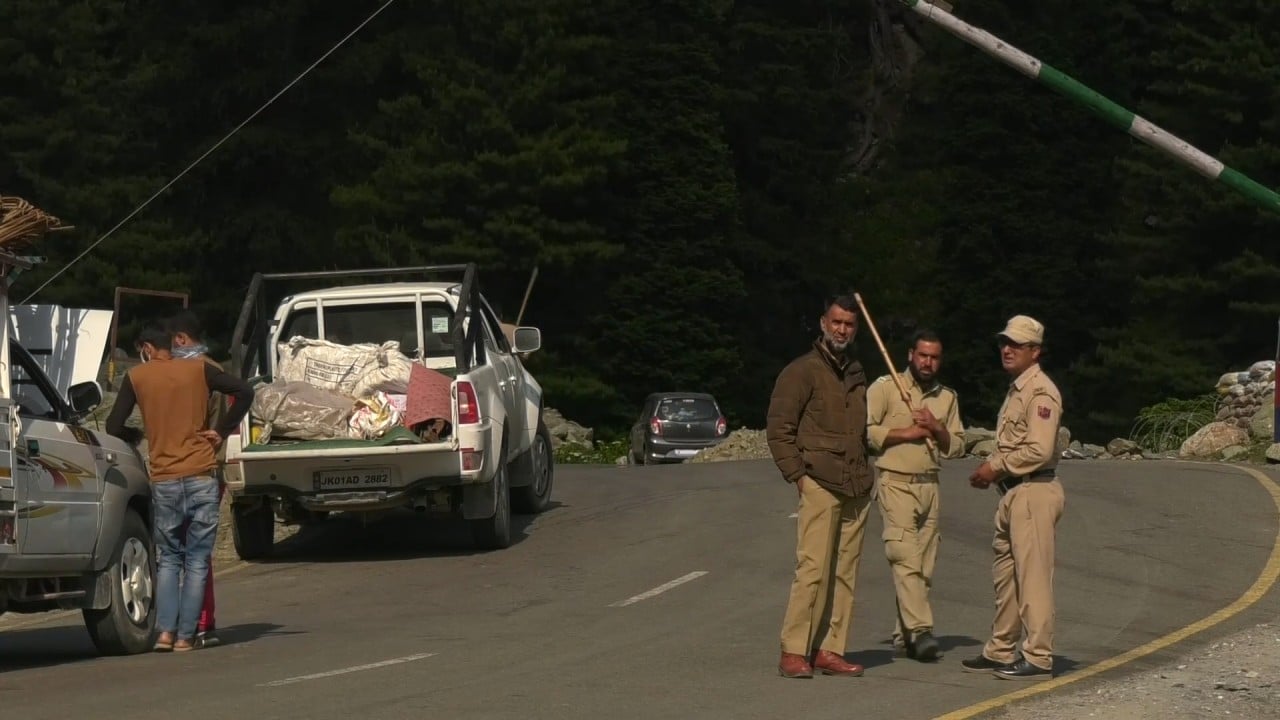 01:59
Death toll rises to 20 in border clash between India and China
Death toll rises to 20 in border clash between India and China
With the changing power equilibrium and alignment among the US, India, China and Pakistan in South Asia, the suspicion and embedded hostility between Beijing and New Delhi have deepened since the introduction of the Indo-Pacific Strategy despite the warming of China-India ties on the surface.
A case in point was when Trump proposed last month to expand the Group of Seven industrial nations into a G11 to cover India along with Australia, South Korea and Russia. Beijing was infuriated that Modi was positive about the idea.
The Chinese nationalist tabloid Global Times ran five editorials last month commenting on the border situation and bilateral ties, including four after the deadly clash on June 15.
On June 17, the newspaper, which is controlled by the Communist Party's mouthpiece People's Daily, raised the question of whether an alliance with the US and America's Indo-Pacific strategy would strategically enable India's desired rise.
"These concepts dominated by the US implicitly target China, and Washington needs a country like India to spearhead attacks on China," it said.
This article appeared in the South China Morning Post print edition as: New Delhi hesitates to take sides in China-U.S. rivalry despite border rift