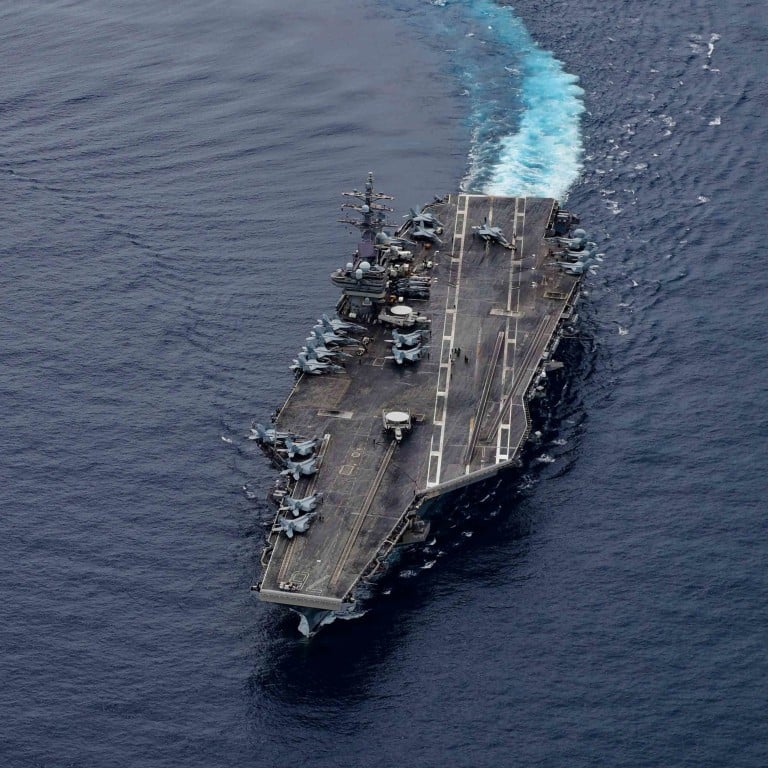 Beijing's claims in South China Sea 'unlawful', says US Secretary of State Mike Pompeo
The US challenge comes amid heightened tensions between the two superpowers over trade, Covid-19 and human rights
Pompeo says the strengthening of US policy aims to halt Beijing's use of coercion to grab resources, harass fishermen and intimidate its neighbours
The Trump administration upped the ante with China on Monday by issuing a direct challenge to Beijing's South China Sea claims.
"We are making clear: Beijing's claims to offshore resources across most of the South China Sea are completely unlawful, as is its campaign of bullying to control them," Pompeo said. "The world will not allow Beijing to treat the South China Sea as its maritime empire."
The US challenge comes amid heightened tensions between the two superpowers over trade, Covid-19, human rights and it is almost certain to attract a response given how sensitive sovereignty issues are to the Asian giant.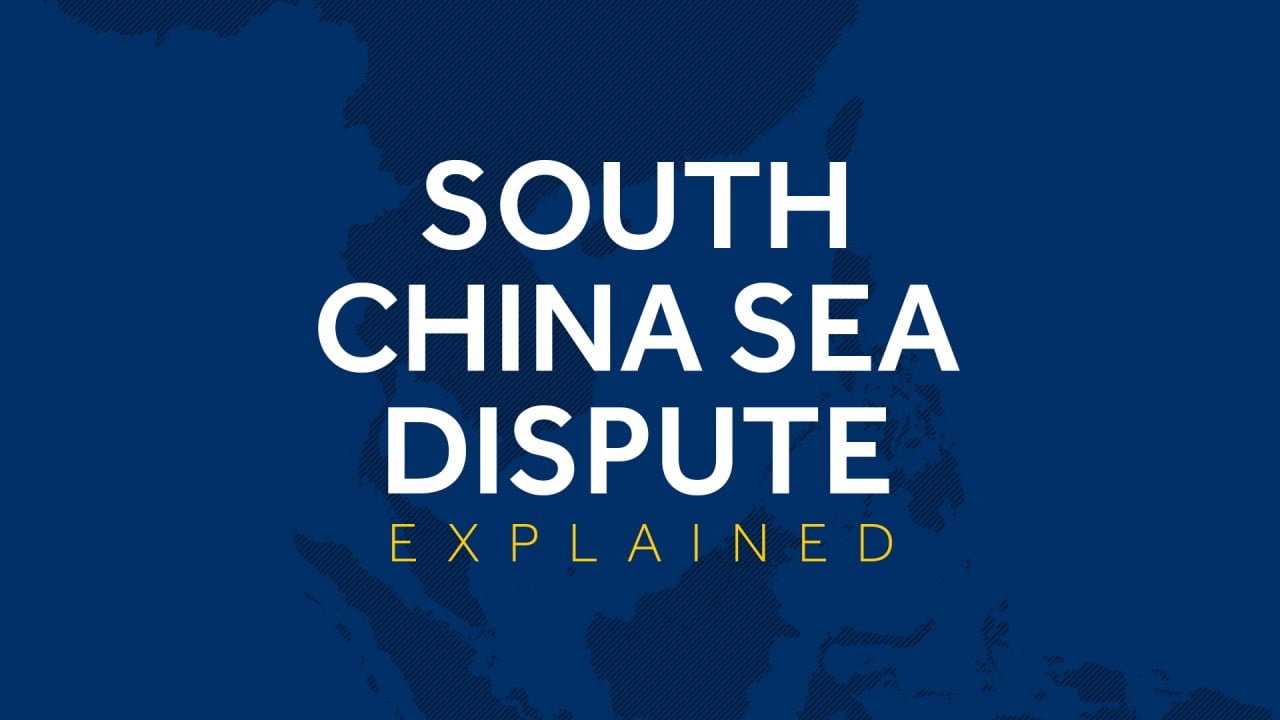 03:23
The South China Sea dispute explained
The South China Sea dispute explained
China in recent months
has seen local residents in Hong Kong
, Tibet and Xinjiang call for greater autonomy; tried to tamp down deadly clashes on its border with India; and faced an increasingly defiant electorate in self-governing Taiwan, which it considers a rogue province.
Analysts said Monday's statement lays out a marker that Washington intends to align its foreign policy with a 2016 unanimous decision by a tribunal under the 1982 UN Law of the Sea Convention that rejected China's claims to the area. Beijing has dismissed the judgment as a "sham".
But this justification is a bit tricky as the Trump administration has frequently condemned legal decisions by international bodies, particularly those that go against the US. Also the US never formally ratified the 1982 convention.
"It is a little hypocritical that the US has not ratified the convention," said Kelsey Broderick, an Asia analyst with the Eurasia Group. "Probably other states like Vietnam and Malaysia will be happy to ignore that. But Beijing certainly will be happy to point that out."
Beijing under President Xi Jinping has embarked on an ambitious island-building spree in the South China Sea, extending its sovereignty claims over much of the area with "facts on the ground" in defiance of competing claims by Southeast Asian neighbours.
In support of those claims, it has deployed missiles and jamming equipment on newly built artificial islands and challenged US ships and aircraft operating in the region.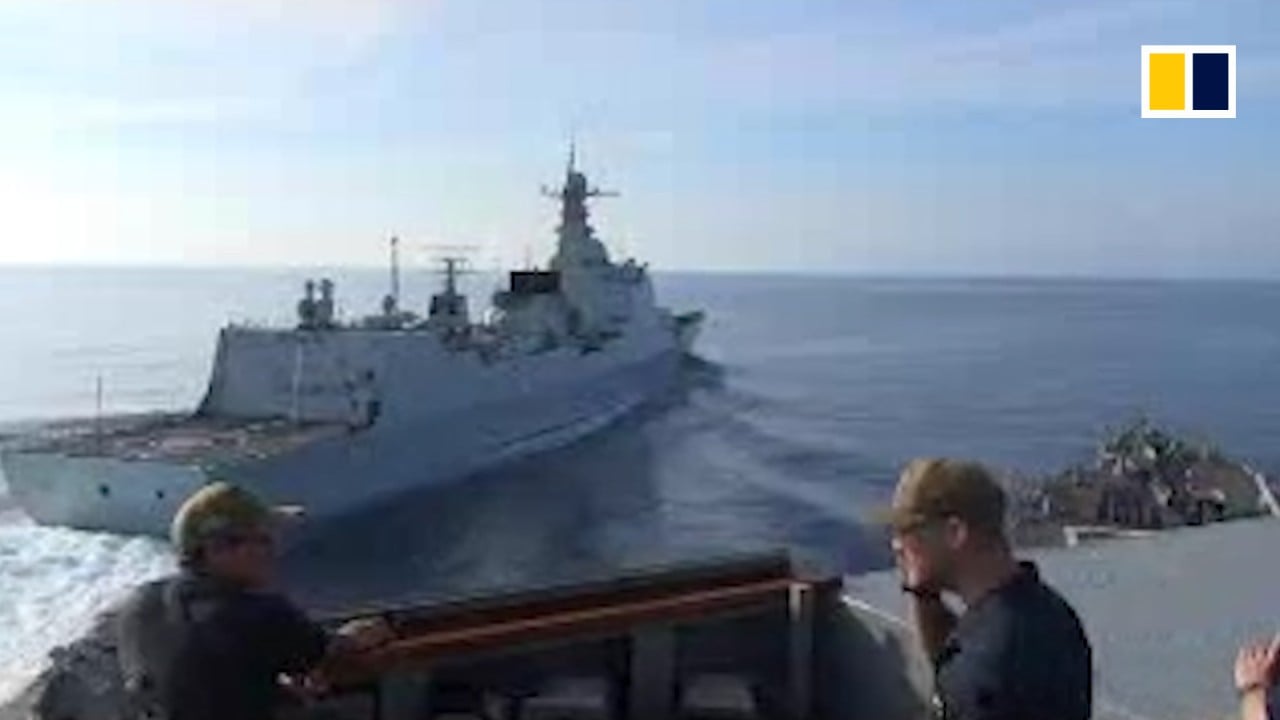 01:30
More footage emerges from 2018 near collision of US and China warships in South China Sea
More footage emerges from 2018 near collision of US and China warships in South China Sea
The Chinese embassy in Washington decried the US move. "Under the pretext of preserving stability, it is flexing muscles, stirring up tension and inciting confrontation in the region," an embassy spokesperson said in a statement. "We advise the US side to earnestly honor its commitment of not taking sides… and stop its attempts to disrupt and sabotage regional peace and stability."
Pompeo – who's been dubbed Trump's "attack dog" on China – said Monday's strengthening of US policy was aimed at bolstering international rule of law and halting Beijing's use of coercion to grab resources, harass fishermen and intimidate its neighbours.
Analysts in Washington said the announcement could play well with the international community given its nod to international law and competing claims, even if it is not immediately clear what options the Pentagon has.
"I doubt the United States will take substantial action," said Zack Cooper, a research fellow at the American Enterprise Institute. "But it would be easier now for US forces to assist these countries if they were challenged within their rightful exclusive economic zones."
A country's exclusive economic zone, according to the United Nations, extends some 200 nautical miles beyond the coast giving it exclusive rights to various resources including oil, seafood and wind power.
Washington's latest salvo could infuriate China and potentially lead to another retaliatory round.
"China is likely not going to like this," said Broderick. "It raises tension across the board creating more chances of an accident."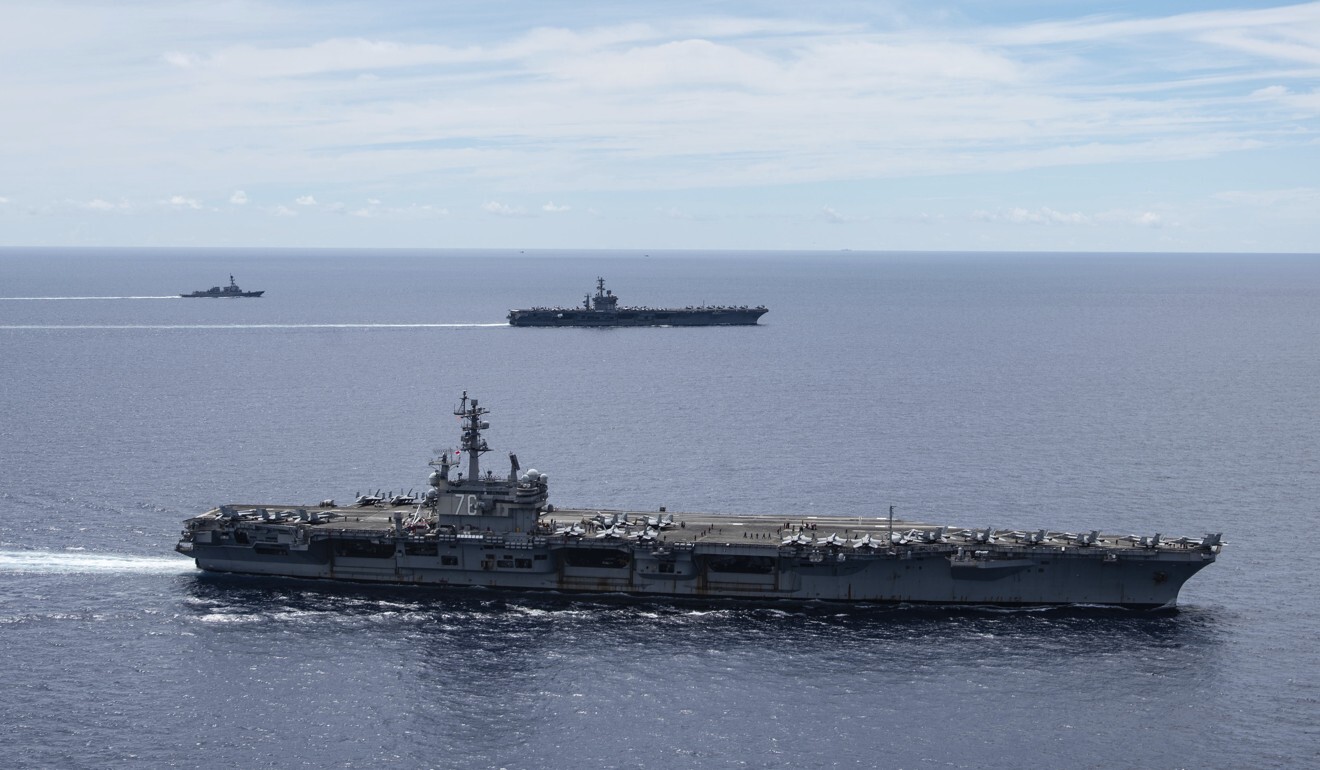 On Monday, Beijing announced
sanctions
against three US senators, a human rights ambassador at large and a commission. This followed a US decision last week to
sanction
four senior Chinese officials in Xinjiang it deemed guilty of human rights violations. China has detained some 1 million Uygurs in internment camps, according to the UN. Beijing claims they are job retraining centers.
Broderick adding that one possible retaliatory step China might consider would be to declare an "air defence identification zone" in the region, requiring anyone entering the airspace to identify themselves. The US in the past has routinely ignored such demands citing the importance of freedom of navigation in international territory.
In addition to its potential mineral wealth, the South China Sea is strategically vital given its proximity to Taiwan and its sea lanes, through which some US$5 trillion in goods transit every year.
"The statement is very much in line with the overarching trajectory of the relationship," said a former senior US air force official.
Other analysts said the US statement could provide fodder for Trump's re-election effort, allowing him to argue that even as he stared China down, his likely opponent and former vice-president Joe Biden along with then-president Barack Obama, failed to follow through after the 2016 tribunal decision.
Others said the move is not without risk. "We needed to press back harder and this new position helps do that," said Michael Green, senior vice-president for Asia at the Center for Strategic and International Studies.
"I just hope the administration is talking to these countries to be sure our new position dissuades Chinese coercion without tempting smaller states to do things that could provoke Beijing and we would then own," added Green, a former National Security Council official.