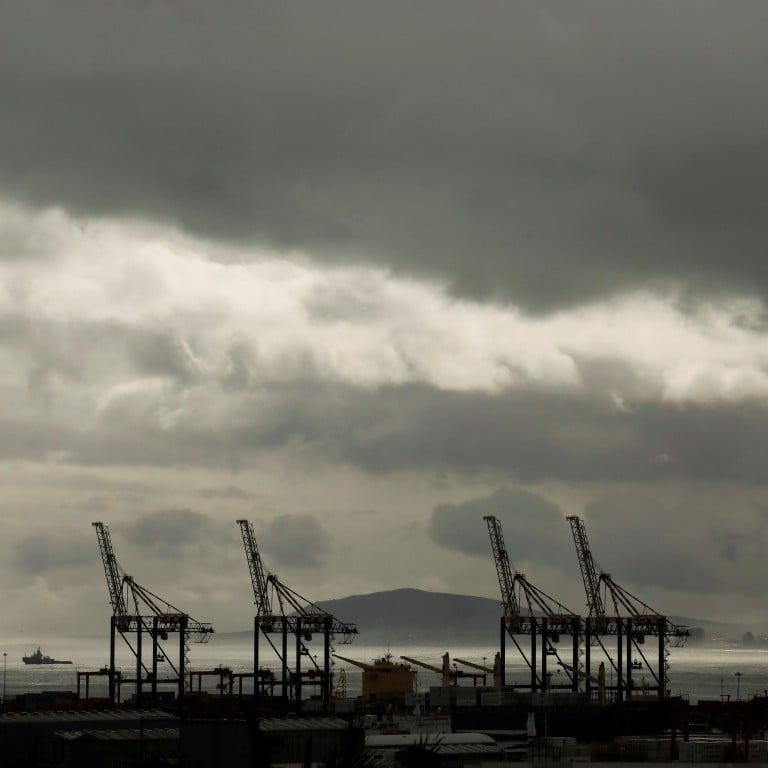 China-Africa trade takes big hit from coronavirus in first half
Total volume down by nearly 20 per cent in first six months but 'better than expected', Chinese customs says
Africa to stay a major source of commodities in longer term but more turbulence expected for the rest of the year, analyst says
Two-way trade between China and Africa fell 19.3 per cent in the first half of the year to US$82.37 billion as
coronavirus ravaged economies
and cut demand for commodities.
China, one of the biggest importers of raw materials from Africa, including copper, cobalt and oil, cut its imports from the continent by 31 per cent while its exports to Africa fell by 8.3 per cent as restrictions to curb the spread of the pandemic hurt both exports and imports, according to figures from China's General Administration of Customs.
The world's second-biggest economy sold US$48.42 billion of goods in the six-month period and imported US$33.95 billion in goods and raw materials from Africa.
South Africa, one of China's key markets for goods and also a source for raw materials, saw trade between the two countries fall by 27.6 per cent. China cut imports from South Africa by nearly a third, or 32.2 per cent, to US$8.68 billion while exports to the country slumped by about a fifth to US$6.20 billion, according to the customs data.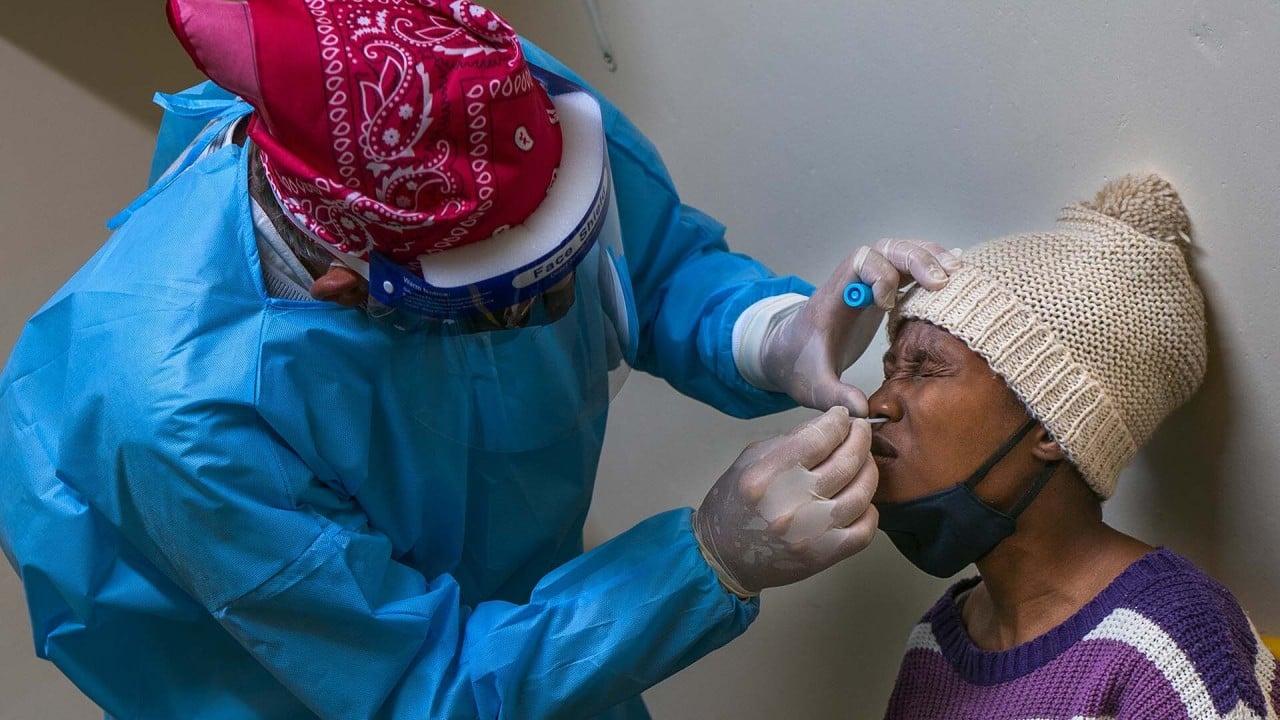 01:58
Coronavirus: South Africa becomes continent's clear leader in Covid-19 infections
Coronavirus: South Africa becomes continent's clear leader in Covid-19 infections
However, the customs authority said the trade volume in the first half of the year was "better than expected".
It said the world was undergoing profound changes due to the coronavirus pandemic, with the global economy plunging into a deep recession and a sharp contraction in international trade and investment.
As a result, "China's foreign trade development is now facing a more grim and complicated external environment", it said.
Analysts attributed the sharp drop in China-Africa trade to the fall in commodity prices as lockdowns and port and airport closures cut demand.
Charles Robertson, global chief economist and an emerging markets analyst for Moscow-based investment bank Renaissance Capital, said that the fall in Chinese imports was commodity price-related and "so is a price, not a volume effect".
"The fall in exports to the continent could reflect the lockdown in countries like South Africa – as well as a slowdown in investment projects," Robertson said.
China is Africa's largest trading partner, having surpassed the United States in 2009. In 2019, two-way trade rose 2.2 per cent year on year to US$208.7 billion, though that gain was much smaller than the 19.7 per cent increase reported for the previous 12 months, according to figures from China's Ministry of Commerce.
Ties between China and Africa have been bolstered by the
Belt and Road Initiative,
President Xi Jinping's massive trade and infrastructure development plan, which has funded the construction of roads, hydropower plants and railways across the continent. However, many belt and road projects are either on hold or at near-standstill due to coronavirus disruptions.
Trade between the two sides was further interrupted by the decision by many African airlines to suspend flights with China, in line with the global response to the pandemic.
More than 13.6 million people around the world have been infected with the coronavirus since it was first identified in the central city of Wuhan at the end of last year, including more than 580,000 who have died.
John Ashbourne, global emerging markets economist at London-based Fitch Solutions, said those were "very grim numbers".
He also said that a large part of the drop in trade was due to commodity prices, which were much lower over the first six months of this year compared with the corresponding period in 2019.
"I suspect that this was probably the biggest single effect on the overall number," Ashbourne said.
China is the world's largest oil importer but demand for the fuel from suppliers in African countries like Congo-Brazzaville, Angola and Nigeria slumped in line with the economic slowdown, and its price nosedived on international markets.
Brent crude prices dropped below US$20 a barrel to their lowest level since the Gulf War in 1991, and US oil futures fell into negative territory for the first time in history, but prices have since recovered to about US$40 a barrel.
Ashbourne said coronavirus-related shutdowns might have also caused mineral and oil output to fall in some African economies.
Ashbourne said the slump in commodity sales and prices went beyond China's trade with Africa. "Look at the figures for Chinese imports from Canada, for instance, which are also very dependent on energy and agricultural goods," he said.
He said African countries would remain a key source of resources for China over the longer term but trade would remain weak and commodity prices depressed this year.
"And with South African moving back into lockdown, disruptions to export-facing sectors are also likely," Ashbourne said.
This article appeared in the South China Morning Post print edition as: Trade with Africa falls almost 20pc as virus rages