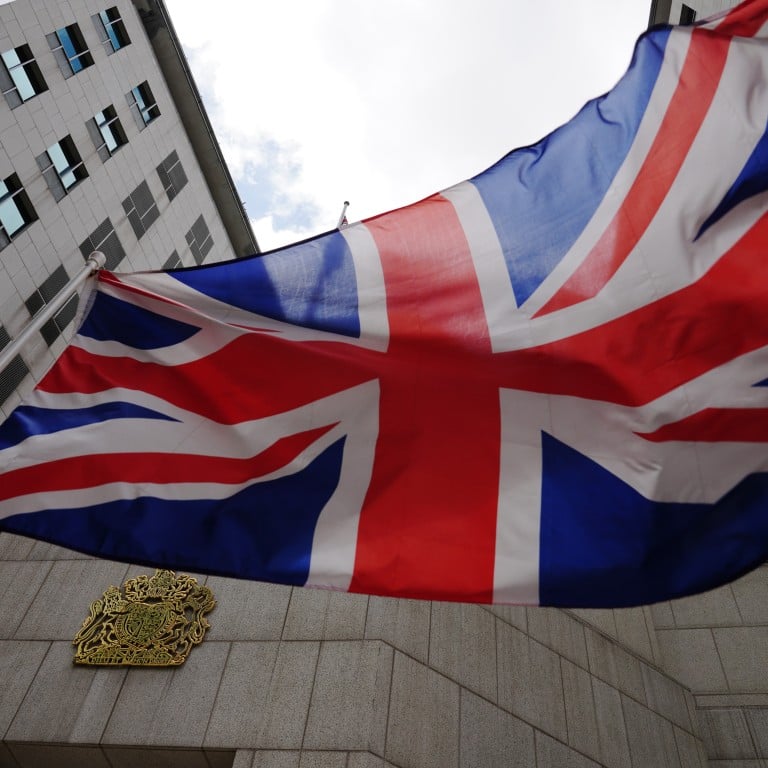 Britain suspends Hong Kong extradition treaty over national security law
UK cuts off extradition arrangements and arms exports with Hong Kong authorities
Britain is also reviewing the arrangement to send British Supreme Court judges to sit in Hong Kong's top court, says Foreign Secretary Dominic Raab
The UK has cut off extradition arrangements and arms exports with Hong Kong authorities, in a diplomatic flare-up with China over the
national security law
imposed on the city.
The 3 million Hongkongers eligible for British National (Overseas) passports will be allowed to move to the UK for resettlement from next year onward, with more details coming from the government within two days, Foreign Secretary Dominic Raab said in a snub to Chinese threats of retaliation.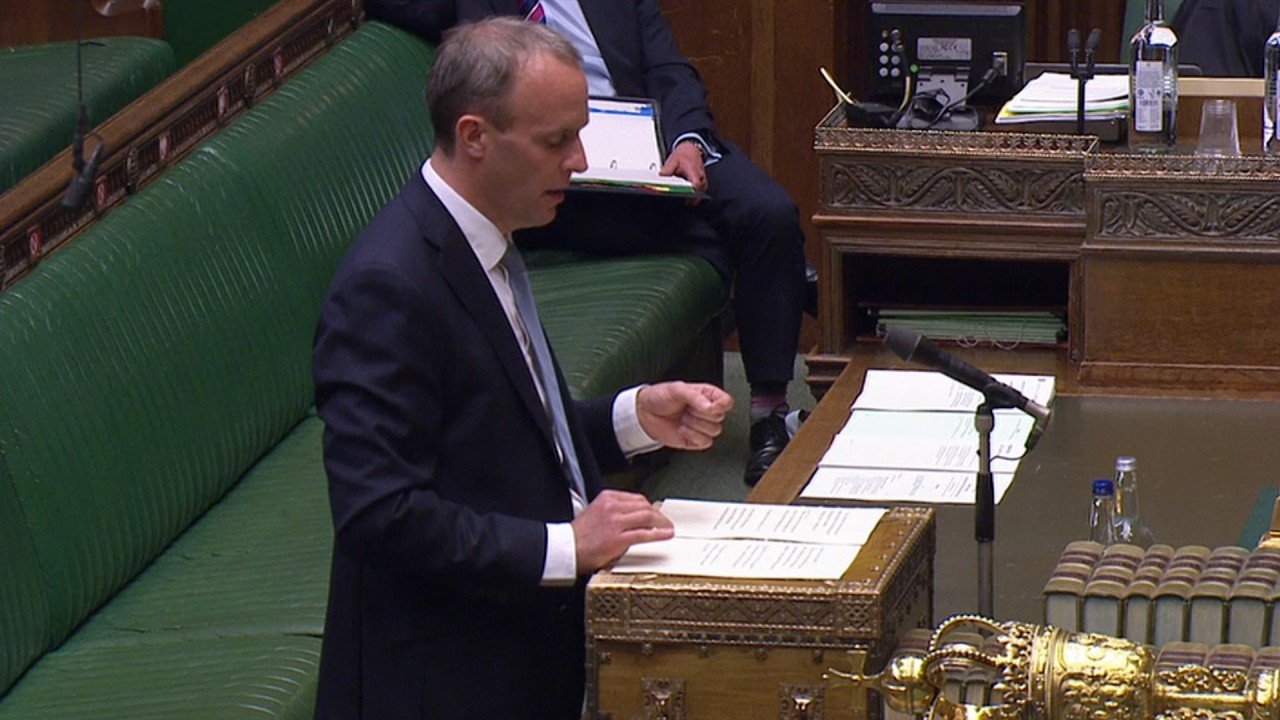 00:45
Dominic Raab says new BN(O) citizenship arrangements will be ready for Hong Kong by early 2021
Dominic Raab says new BN(O) citizenship arrangements will be ready for Hong Kong by early 2021
Britain is also reviewing the arrangement to send British Supreme Court judges to sit in Hong Kong's top court, as well as training programmes for Hong Kong police officers, Raab said in Parliament on Monday.
"We recognise the opportunities of a good relationship with China, but we'd be clear-eyed, as this government is, about the risks," Raab said.
In a move that will further exacerbate the UK-China stand-off, Raab vowed to lead an international response to China's action. He said there needed to be more than just the UK, Europe, North America, Australia and New Zealand, "because there is a whole range of non-aligned countries out there who are very much influenced by what China is doing and saying".
Raab, however, stopped short of imposing sanctions on Chinese or Hong Kong officials involved in introducing the national security law, and shed light on the importance of continued engagement with China in future.
"It's very important that these targeted sanctions are done right, not quick," Raab said. "If you do them too quickly, they will be legally challenged."
On arms sales, Raab said the UK "will extend to Hong Kong the arms embargo that we have applied to mainland China since 1989" when the Tiananmen Square crackdown took place.
The extension of this embargo means there will be no exports of potentially lethal weapons, their components or ammunition from the UK to Hong Kong, Raab said.
The export of any equipment not already banned, which might be used for internal repression, such as shackles, interception equipment, firearms and smoke grenades, will also be covered.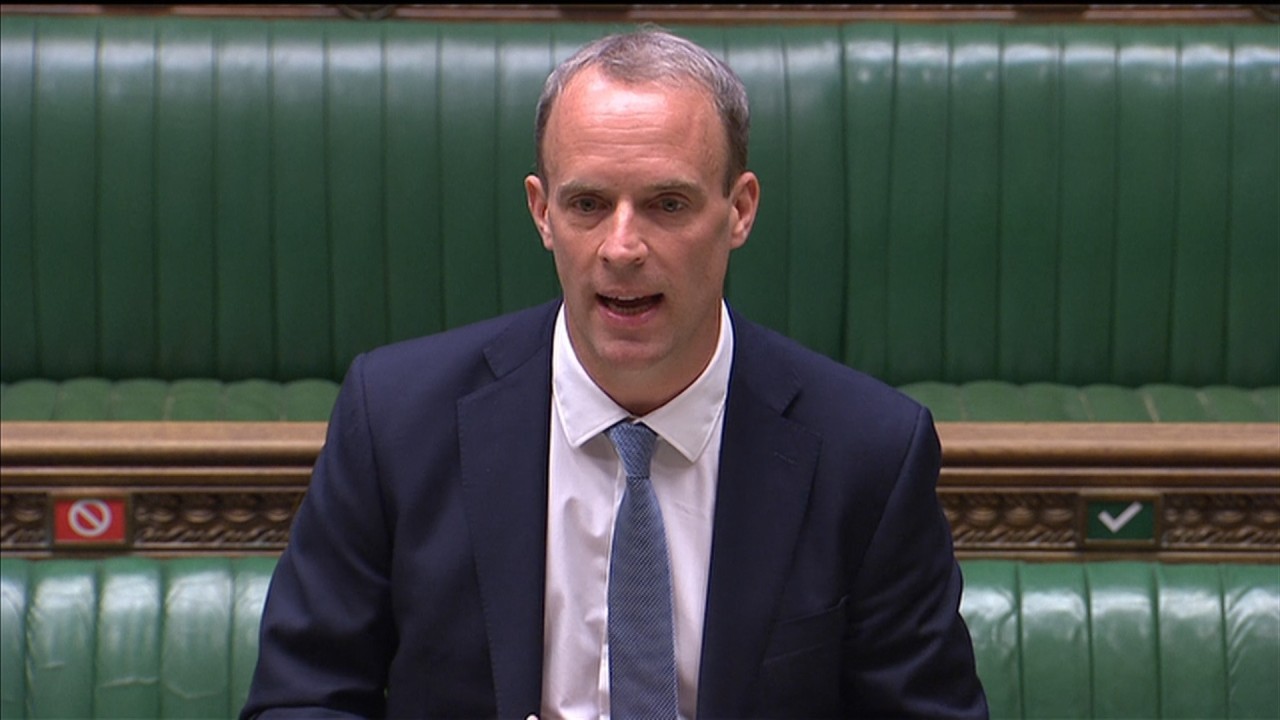 00:51
Britain suspends Hong Kong extradition treaty over national security law
Britain suspends Hong Kong extradition treaty over national security law
On the extradition treaty, Raab said: "The government has decided to suspend the extradition treaty immediately and indefinitely.
"We would not consider reactivating those arrangements, unless, and until clear and robust safeguards which are able to prevent extradition from the UK being misused under the national security legislation," Raab added.
Hong Kong national security law full text:
He also said BN (O) passport holders will hear more details about the new citizenship plan from Home Secretary Priti Patel "before recess" – which according to the Parliament's calendar is Wednesday this week.
"This bespoke route will be ready by early 2021," Raab said. "In the meantime, the Home Secretary has already given Border Force officers the ability to grant leave to BN (O)s and their accompanying dependents at the UK border."
According to information already unveiled, the 3 million BN (O) eligible Hongkongers and their dependents can relocate to the UK, stay for five years, before beginning the process to apply for full British citizenship.
Overall, the foreign secretary called this a "proportionate" message to Beijing.
Speaking earlier during a school visit in Kent, Prime Minister Boris Johnson also said he did not seek confrontation with China, but the UK had grave concerns about Hong Kong and rights abuses of the Uygur population in Xinjiang.
"There is a balance here," Johnson said. "I'm not going to be pushed into a position of becoming a knee-jerk Sinophobe on every issue, somebody who is automatically anti-China. But we do have serious concerns. We have concerns about the treatment of the Uygur minority obviously, about the human rights abuses.
He added: "China is a giant factor of geopolitics, it's going to be a giant factor in our lives and in the lives of our children and grandchildren. You have got to have a calibrated response and we are going to be tough on some things but also going to continue to engage."
Chinese foreign ministry spokesman Wang Wenbin said recent remarks by Britain on Hong Kong violated international laws and international relations norms.
"It is a serious violation of China's domestic affairs. We express strong condemnation and opposition," he said. "We call on the UK [United Kingdom] not to go further down the wrong path to avoid further damage to Sino-UK relations. China will take resolute countermeasures for moves that interfere in its domestic affairs."
Canada and Australia have suspended their extradition treaties with Hong Kong, citing a fear of political persecution. The US was preparing a similar move last week, while New Zealand was reassessing the legal instrument as part of a "deliberate, considered review" of its relations with Hong Kong.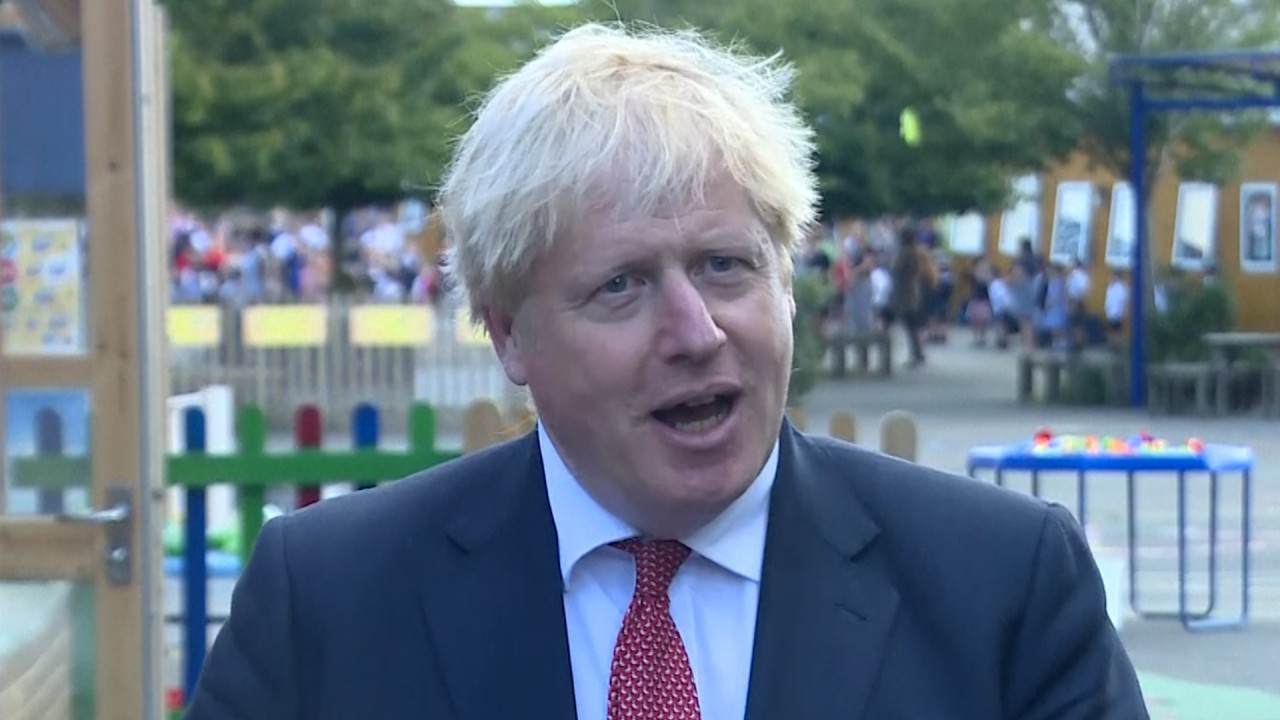 01:25
UK's Johnson doesn't want to become a 'knee-jerk Sinophobe' despite diplomatic flare-up with China
UK's Johnson doesn't want to become a 'knee-jerk Sinophobe' despite diplomatic flare-up with China
Raab's decision was made amid strong pressure from British members of parliament calling for a tougher stance on Beijing. It coincided with the start of United States Secretary of State Mike Pompeo's visit to London to hammer out an British-American strategy on China.
British Conservative Party rebels, some of whom will speak to Pompeo ahead of his meeting with Raab and Prime Minister Boris Johnson, are moving to the next battleground: to kick Chinese social media app TikTok and its parent company ByteDance out of the country.
Britain is also grilling China on the issue of Uygur Muslims in Xinjiang, at least a million of whom had been kept in re-education camps, according to United Nations estimates.
Shaun Bailey, the Conservative candidate for London mayor, has called for the capital to end its twinned status with Beijing, saying: "What kind of signal are we sending when we continue a relationship with a government that is seeking to curtail human rights with new security laws in Hong Kong, while overseeing the cruel persecution of its Uygur Muslims?"
Lisa Nandy, Labour's shadow foreign secretary, asked the government to sanction Chinese officials involved in human rights abuses against the Uygurs. Raab did not make the move on Monday, but on Sunday he described China's policy in the far-western region as "gross, egregious".
This article appeared in the South China Morning Post print edition as: extradition deal with britain suspended