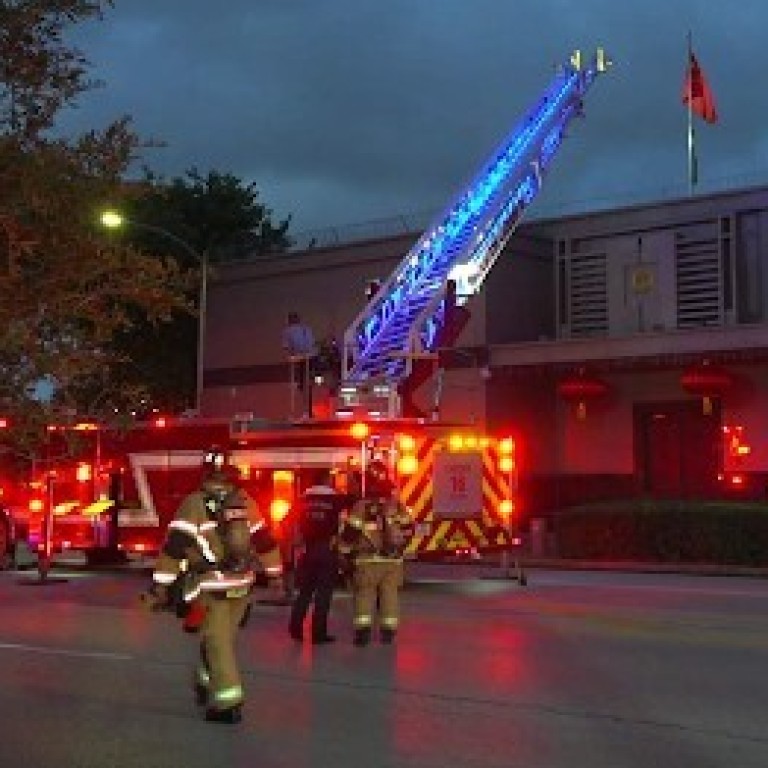 US-China relations: forced closure of Houston consulate could cause lasting damage, observers say
Washington fails to give a reason for the unprecedented move, saying only it 'will not tolerate [China]'s violations of our sovereignty and intimidation of our people'
Beijing 'urges the US to immediately withdraw its wrong decision, or China will definitely take a proper and necessary response'
China on Wednesday vowed to retaliate after it was ordered by the United States to close its consulate in Houston, as the nations' acrimonious dispute took another step towards bubbling over.
Details are sketchy as to what triggered the move – unprecedented in 41 years of diplomatic ties between the two countries – but analysts said it amounted to a downgrading of that relationship and could cause lasting damage.
Washington said the move was made to "protect Americans' intellectual property and private information".
"The United States will not tolerate the PRC [People's Republic of China]'s violations of our sovereignty and intimidation of our people, just as we have not tolerated the PRC's unfair trade practices, theft of American jobs, and other egregious behaviour," US state department spokesperson Morgan Ortagus said in a statement, citing the Vienna Convention on Diplomatic Relations of 1961.
"President Trump insists on fairness and reciprocity in US-China relations," she said.
China's foreign ministry condemned the closure of
its oldest consulate in the US
, which has been in existence since the two countries normalised diplomatic ties in 1979.
"The unilateral closure of China's consulate general in Houston within a short period of time is an unprecedented escalation of its recent actions against China," ministry spokesman Wang Wenbin said.
"China urges the US to immediately withdraw its wrong decision, or China will definitely take a proper and necessary response."
The US issued the order on Tuesday, Wang said, though he did not elaborate.
"The US claims there's an imbalance in Sino-US relations," he said. "This is their usual excuse and it is without grounds. In fact, judging by the number of diplomats and diplomatic institutions delegated, the US has a much bigger number than China."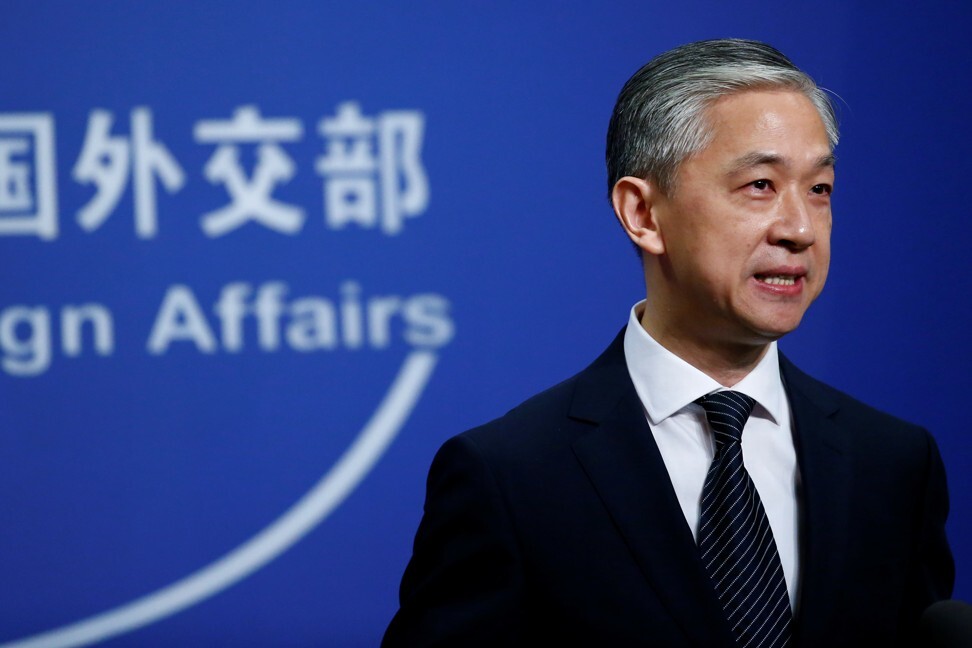 China's embassy and several consulates in the United States had received bomb and death threats recently, Wang said.
Shanghai-based news portal The Paper cited an unnamed source as saying the Chinese embassy in Washington was sent a death threat via email on March 21, and its visa office received a threatening phone call on Sunday.
US media reported that smoke was seen rising from a courtyard at the consulate in Houston and that people had been seen throwing documents onto fires in the consulate's compound, according to Click2houston.com.
Hu Xijin, editor-in-chief of the Chinese nationalist newspaper Global Times, said on Twitter the consulate had been ordered to shut within 72 hours.
"This is absolute madness," he said. "There is apparently no bottom line for some people in Washington. The current US administration is willing to do anything now."
Reuters cited an unnamed source as saying China was considering the option of closing the US consulate in Wuhan – the central China city where the coronavirus outbreak was first identified at the end of last year.
The US has four other consulates in mainland China – in Guangzhou, Shanghai, Shenyang and Chengdu – and a consulate general for Hong Kong and Macau.
Hong Kong-based military analyst Song Zhongping said the order to close the Houston consulate might be linked to the dispute over the delay in American diplomats being allowed to return to their embassies and consulates in China as a result of the travel restrictions and quarantine rules introduced by Beijing to contain the spread of Covid-19.
According to Bloomberg, a cable from US Secretary of State Mike Pompeo dated June 27 said diplomats and their families would not be allowed to return to countries that subjected them to involuntary testing or quarantine.
"It is likely that this is a retaliatory step by Americans over the testing issue," Song said.
But a diplomatic source in Beijing said the two countries had already reached a deal on US diplomats waiting to return to China. Hu Xijin on Wednesday confirmed there was such an agreement.
Rather, the incident might be related to the theft of intellectual property, an allegation the US has repeatedly used against China, the source said.
"It would be really unfortunate and unbelievable if the US was accusing the consulate of having been involved in IP violations or even being a base for such illegal actions," he said.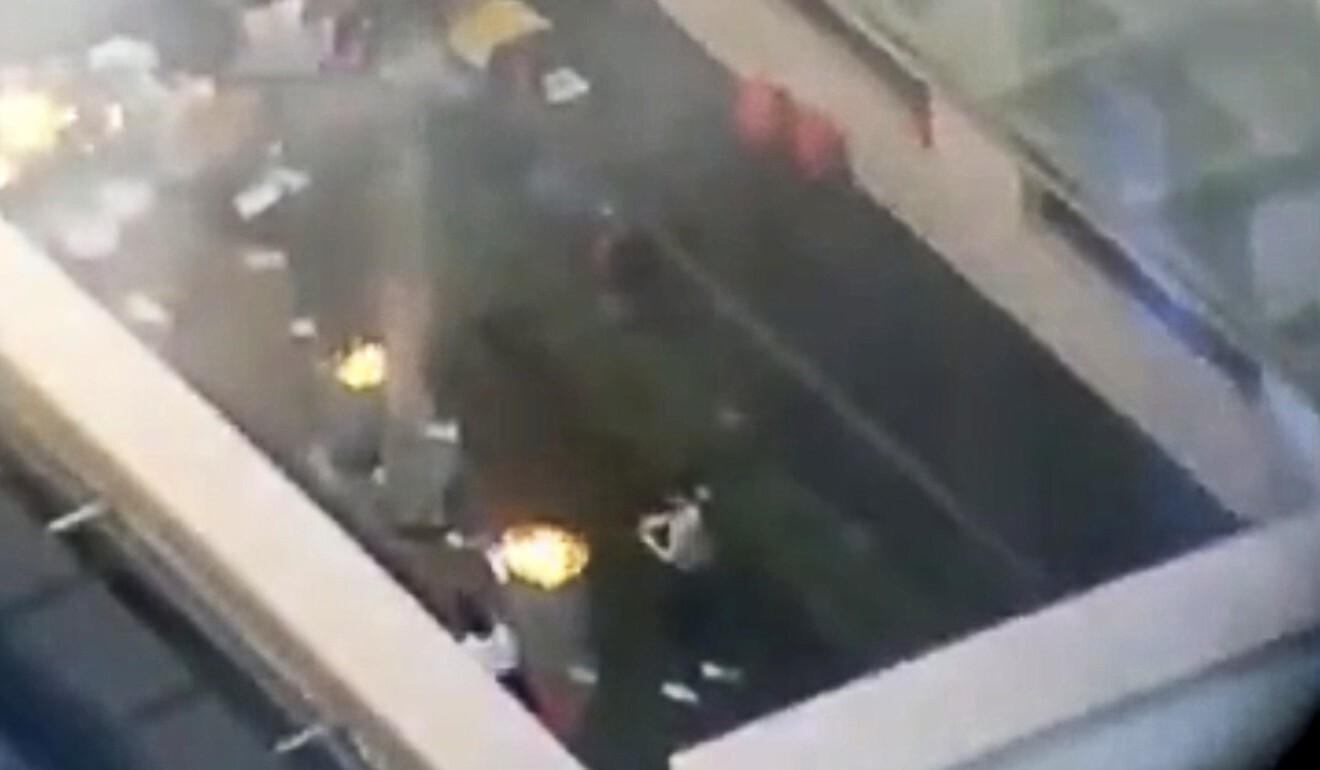 Huang Jing, an expert on US affairs at Beijing Language and Culture University, offered an alternative explanation.
"Since day one of US-China relations, the US has insisted on establishing diplomatic missions in China based on the principle of reciprocity. But over the years, Beijing has declined the US' request to open a consulate in western China," he said.
For decades, the US lawmakers and politicians have urged the state department to work towards establishing a consulate in Lhasa (the Tibetan capital) and made it a prerequisite for granting China's request to open new missions in Atlanta and Boston.
"China sees reciprocity as both sides having the same number of diplomatic representations in each other's country, but for the US, it means both numbers and locations," he said.
Huang said it was highly likely that both sides had communicated and made some arrangements over the closure of the Chinese consulate.
"It is the first time in over 40 years that a consulate has been forced to close. It is unthinkable that the two sides did not have any communication on the issue, which amounts to a downgrading of ties."
Beijing and Washington are at odds on multiple fronts, from the origins of the coronavirus to
human rights
in Hong Kong
and Xinjiang
. In recent months, Beijing has
expelled a dozen journalists
representing US media, while Washington has imposed new visa restrictions on Chinese nationals working as journalists in the US.
Zhu Feng, a US specialist at Nanjing University, said that while the order to close the consulate was unprecedented in US-China relations, ties between the two countries were unlikely to experience a "comprehensive collapse".
"It's part of what I call Trump's coronavirus revenge against China," he said.
Shi Yinhong, an expert in US affairs at Renmin University in Beijing, said that with the sanctions imposed by the US on China over issues such as Hong Kong and Xinjiang, and the closure of the consulate, "we might want to ask how much worse things can get before November or the next presidency begins".
"The move is a political one and a legal one," he said. "It's a very serious event and a symbol that after the pandemic and the enactment of Hong Kong's national security law, US-China ties are in free fall.
"China has less in its toolbox for retaliation in the US and if it took a symmetrical approach its means would soon be exhausted," he said.
Additional reporting by Minnie Chan
This article appeared in the South China Morning Post print edition as: China vows action after US orders consulate to shutChina vows action after US orders consulate to shut