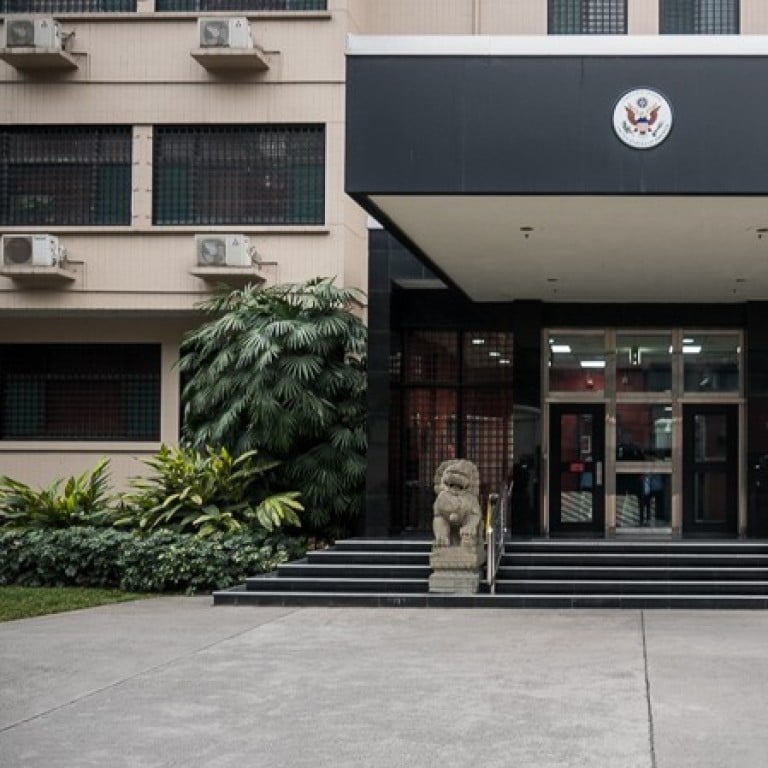 'Americans were interfering in China's domestic affairs': Beijing justifies closing US Chengdu consulate
Order is seen by observers as strategic move by China to retaliate without escalating tension following order to shut Houston consulate
Chinese foreign ministry spokesman says Pompeo speech 'fraught with Cold War mentality'
China has accused American personnel at the US consulate in Chengdu of interfering in the country's domestic affairs after it ordered the diplomatic outpost to close.
Beijing's move followed a similar order to close the Chinese consulate in Houston over accusations of
espionage
.
"Some of the personnel at the US consulate in Chengdu engaged in activities inconsistent with their capacity. They interfered with China's domestic affairs and harmed China's national security interests. The Chinese side has lodged multiple representations. The US know what they have done," Chinese foreign ministry spokesman Wang Wenbin said on Friday.
Wang did not provide details of the alleged interference, but his remarks were seen as a tit-for-tat response to US allegations that the Chinese consulate in Houston was
the "epicentre" of efforts by the Chinese military
to send students to the US to obtain information.
Closing down a foreign diplomatic mission is seen as an escalation of tension between nations. One previous example was in 1962, when the Indian consulate in Lhasa, Tibet, was shut down after a war between China and India.
But observers said closing down the Chengdu outpost was a carefully calculated decision to ensure there was retaliation against the US, but to avoid the tensions getting out of control by not targeting US missions in other key cities, such as Guangzhou, Shanghai and Hong Kong.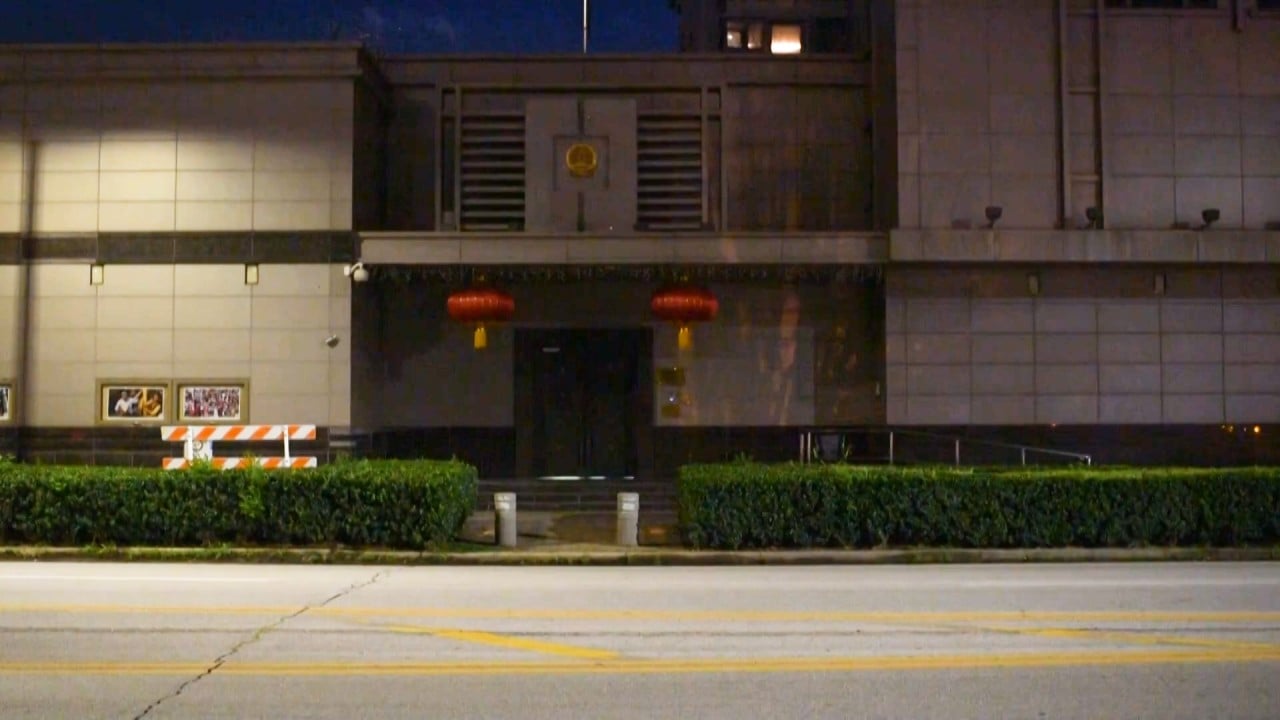 02:23
China calls US order to close Houston consulate 'political provocation'
China calls US order to close Houston consulate 'political provocation'
Announcing the decision, the Chinese foreign ministry said the measure was a legitimate and necessary response to the "unjustified act by the US".
"It conforms with international law, the basic norms of international relations and customary diplomatic practices," a statement from the ministry said.
"The current situation in China-US relations is not what China desires to see, and the US is responsible for all this. We once again urge the US to immediately retract its wrong decision and create necessary conditions for bringing the bilateral relationship back on track."
The latest drama between China and the US started on Tuesday when Washington demanded the Chinese consulate in
Houston
close within 72 hours. Beijing condemned the move as unreasonable. Chinese consul general Cai Wei said
in an interview with Politico on Thursday
that his office would remain open "until further notice".
On Wednesday, US President Donald Trump said it was "always possible" more Chinese diplomatic missions in the United States could be shut, amid the spying accusations.
Wang did not explicitly say whether Beijing had also ordered the US consulate in Chengdu to vacate within 72 hours, but said the ministry "has made specific requirements" based on the principle of reciprocity.
Adding to the tensions, Wang rejected a speech by US Secretary of State Mike Pompeo that called on Washington and its allies to use "more creative and assertive ways" to change the Chinese Communist Party.
"Pompeo's remarks ignore facts, confuse right and wrong, and are fraught with ideological prejudice and Cold War mentality. They are a 'hodgepodge' of political lies about China by senior US government officials. China expresses strong indignation and resolute opposition to this, and we have made solemn complaints with the US," he said.
Washington has maintained five consulates on mainland China in Guangzhou, Shanghai, Shenyang, Chengdu and Wuhan, as well as a consulate general for Hong Kong and Macau.
The consulate in Chengdu is the only US diplomatic mission in China overseeing the southwest region, which includes Tibet, Chongqing and the provinces of Sichuan, Yunnan and Guizhou.
For decades, US lawmakers and politicians have urged the State Department to work towards establishing a consulate in Lhasa, the Tibetan capital, and made it a prerequisite for granting China's request to open new missions in Atlanta and Boston.
Wang Yong, director of the Centre for International Political Economy at Peking University, said Beijing's decision had shown its response was still restrained.
"Chengdu would be an appropriate choice because it reflects the principle of reciprocity but at the same time it shows that China does not want the tension to get completely out of control," said Wang. "Choosing consulates in cities like Guangzhou and Hong Kong would be too heavy-handed."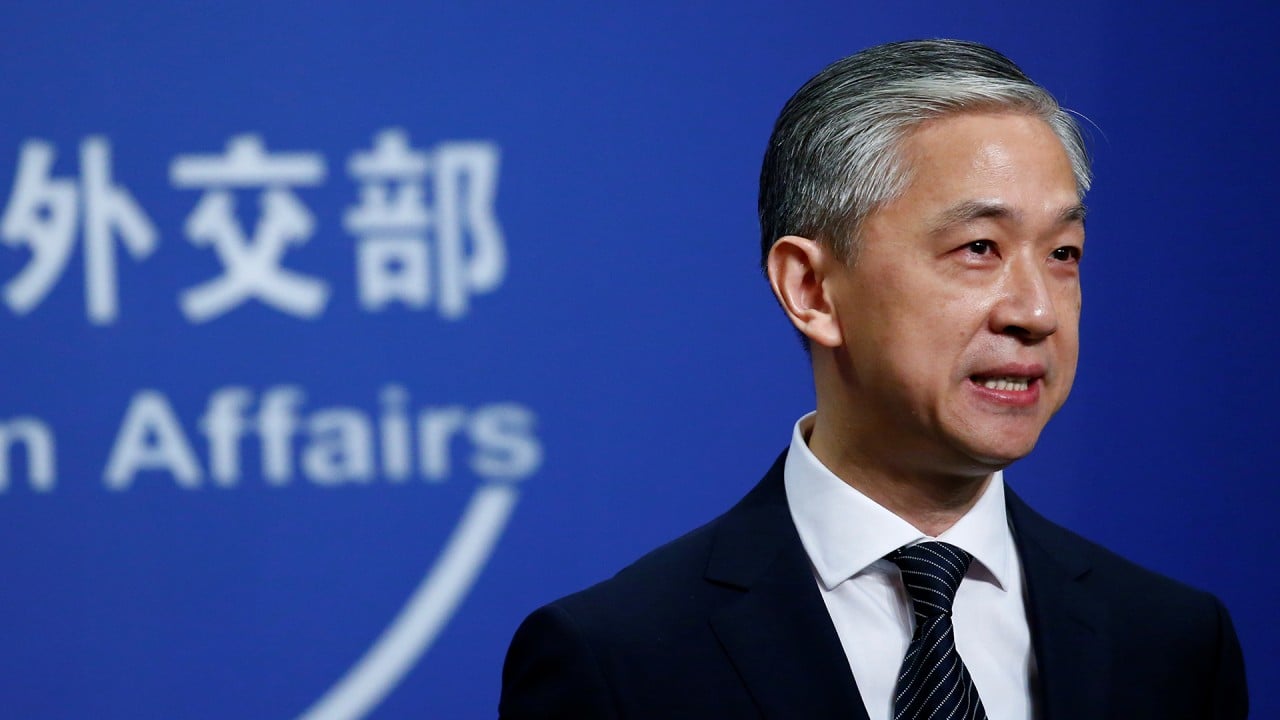 00:58
Beijing says US claim that Houston consulate steals intellectual property is 'slander'
Beijing says US claim that Houston consulate steals intellectual property is 'slander'
Ren Xiao, a professor in Sino-US relations at Shanghai's Fudan University, said he believed the Chengdu consulate was chosen to keep the retaliation reciprocal.
"It's not too meaningful to close the one in Wuhan because it may not be in full operation since the city was first hit by the coronavirus pandemic early this year. Meanwhile, closing the one in Hong Kong would cause too much uncertainty and would be disproportionate retaliation. Decisions on the US consulate general in Hong Kong would need very careful consideration," Ren said.
"The geographical location of the consulate in Chengdu is similar to Houston, both are in the south of the country. It is also fully operating, and so its significance is similar to the Chinese consulate in Houston."
Ren said it was worth noting that when China announced the retaliation, it did not give an official time frame for the Americans to move out, showing that China still wanted the US to reconsider its position.
"The Houston consulate general, despite burning documents, is still operating. This shows that China is leaving room for a change of mind by Washington."
The Chinese foreign ministry announcement was closely watched in mainland China. State broadcaster CCTV live-streamed from outside the Chengdu consulate, with more than 30 million viewers watching the broadcast on social media site Weibo.
At midday on Friday, dozens of police officers cleared a perimeter of about 500 metres from the entrance of the US consulate in Chengdu, preventing traffic from passing the building, which sits on a main road, as well as blocking access to surrounding side streets, according to a witness.
At that time, pedestrians and cyclists were still able to use the roads near the consulate, which is located in a quiet business area of central Chengdu.
The US embassy in Beijing declined to comment.
Additional reporting by Kinling Lo, Simone McCarthy and Sarah Zheng
This article appeared in the South China Morning Post print edition as: U.S. told to shut Chengdu mission 'over meddling'