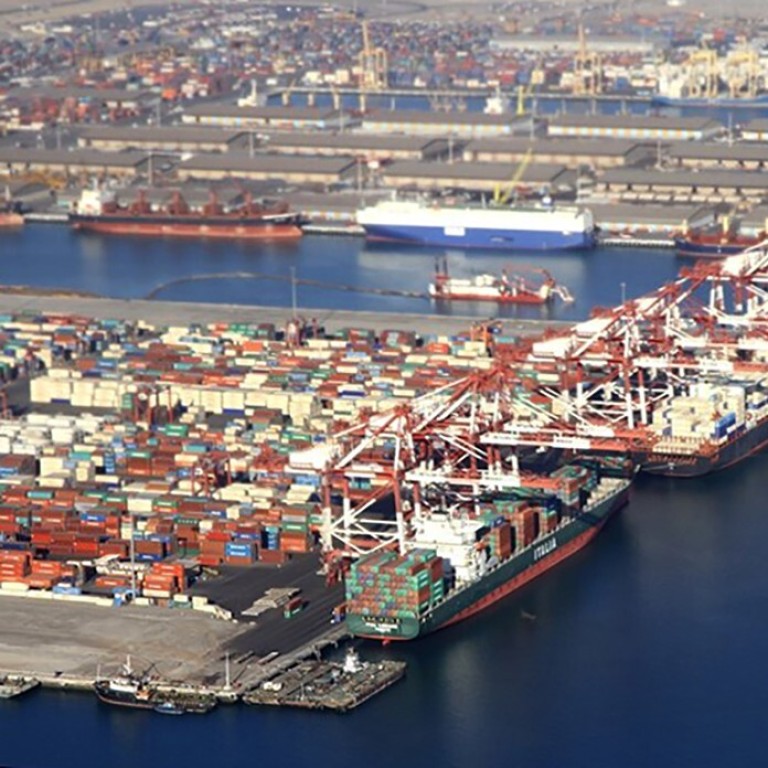 China, India forge peace on one border as other frictions emerge, this time in Iran
Clash of interests in the nearby nation may be new source of tension, as Beijing and Tehran negotiate an economic and security pact
The deal could jeopardise New Delhi's strategic plan to invest in the Iranian port of Chabahar, analysts say
Even as India and China hold talks to defuse a
deadly Himalayan border clash
between their troops last month, New Delhi's next challenge from Beijing is already emerging, over 1,000km (620 miles) away from Indian territory – in Iran.
Relations between the world's two most populous nations turned volatile after 20 Indian soldiers died in a skirmish with Chinese soldiers on June 15 at the Himalayan border region of Ladakh. Earlier this month, Indian national security adviser Ajit Doval and Chinese Foreign Minister Wang Yi agreed to pull back troops from the disputed border.
While the tensions may have eased for now, a clash of strategic interests in nearby Iran could be a new source of friction.
Beijing plans to pour US$400 billion into infrastructure investment in Iran as part of a
25-year economic and security partnership
that will give China a regular, lower-priced supply of oil,
The New York Times
reported on July 11, citing an 18-page leaked document on the plan. China has declined to confirm or deny the report.
Such a move would elbow right into a long-planned ambition of India to invest in Iran's Chabahar port on the Indian Ocean. The project, which includes building a rail link from the port to Iran's border with resource-rich Afghanistan, would open up lower-cost seaborne trading channels for India into Central Asia, while hopscotching landlocked routes blocked by rivals Pakistan and China.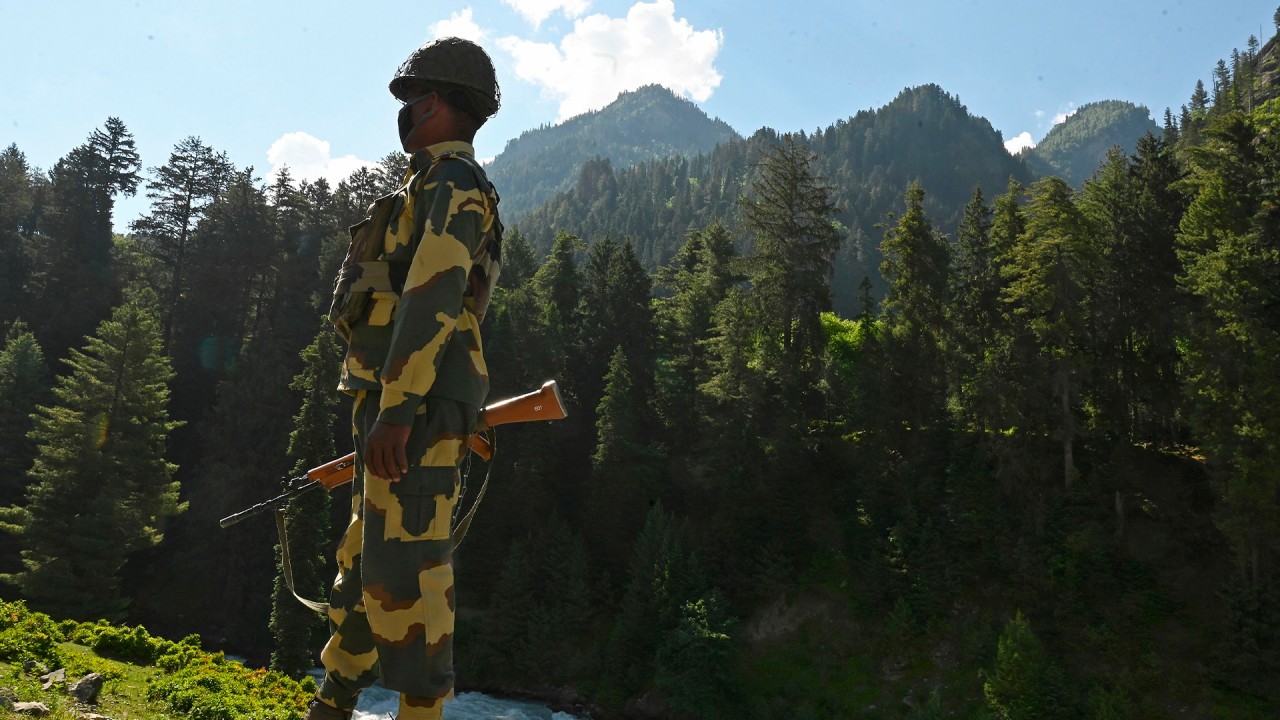 02:13
India and China attempt to de-escalate border tension after deaths
India and China attempt to de-escalate border tension after deaths
The bad news for Delhi is that Iran has dropped India from the railway project for Chabahar, according to a July 14 report in The Hindu newspaper that cited Iranian government sources.
Tehran has denied excluding India, stating that no deal was signed, though adding that the National Development Fund of Iran will now finance the railway.
The Iran-China trade deal and the ejection of India from the rail plan are connected, said Claude Rakisits, honorary associate professor in diplomacy at the Australian National University in Canberra.
"This is a very big win for China at the expense of India, especially after India's loss at Ladakh. I also suspect that Iran will dump India for the development of Chabahar in favour of China," he said.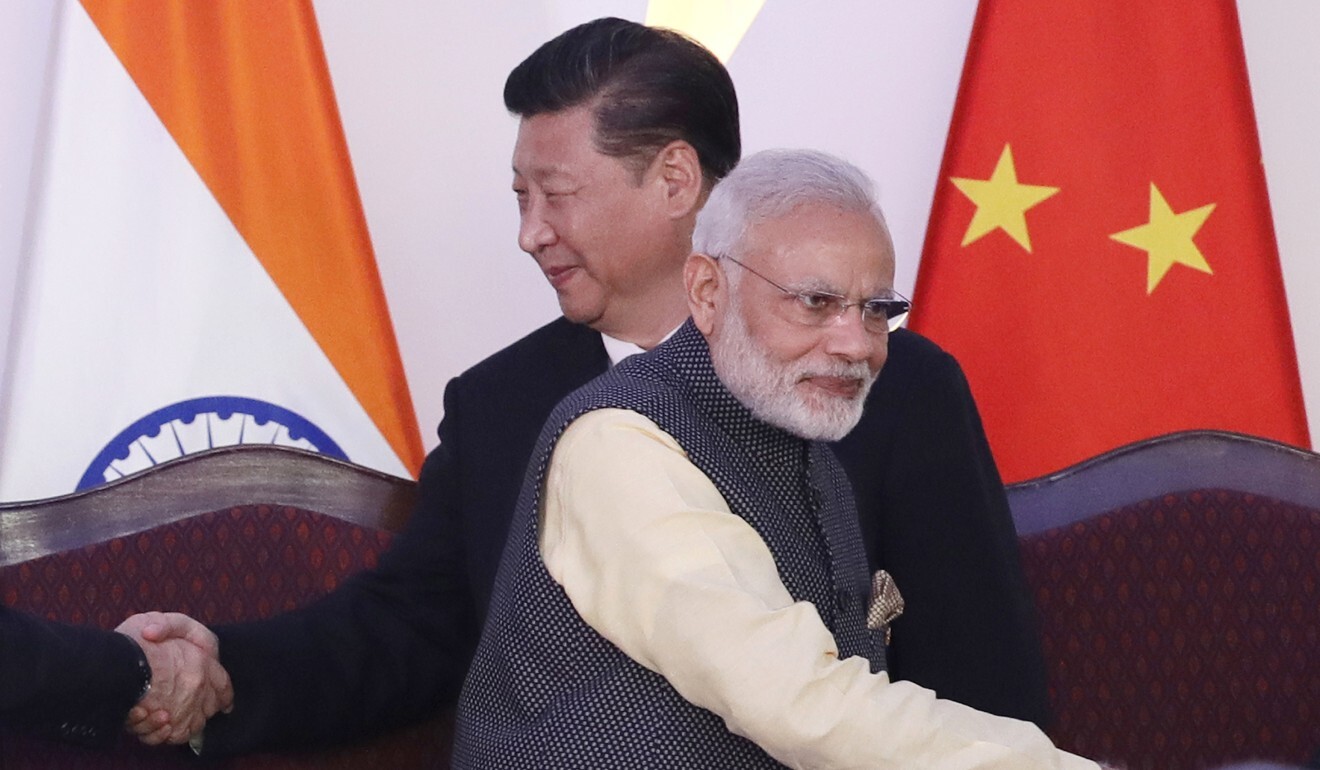 Chabahar on Iran's southern coast is a crucial piece of India's seaborne foreign policy and economic strategy. The land mass of Pakistan, Delhi's arch rival, is wedged between India and Iran, which blocks overland access for Indian trade to Central Asia.
"There has long been a physical blockage of not letting any Indian cargo go through Pakistan," said Phunchok Stobdan, former Indian ambassador to the Central Asian nation of Kyrgyzstan.
Beijing supported Pakistan in this strategy because China and India, as the two largest developing Asian economies, were competing for influence in many of the same areas, he said.
"The Chinese have always propped up Pakistan to stop India's access to Central Asia. If China wanted, it could allow India access to Central Asia through Xinjiang, but China is trying to contain India's outreach," he said.
In 2015, Pakistan and China strengthened their "iron friendship" by launching the US$46 billion China-Pakistan Economic Corridor, a cornucopia of infrastructure investments that includes over US$1 billion for the expansion of Gwadar, a port in south Pakistan, just 76 nautical miles from Chabahar in Iran.
Analysts say it was the planned investment in Pakistan's Gwadar port that forced India to follow through on its decade-long interest in Chabahar.
"India hoped that Chabahar could weaken the influence of Gwadar," said Liu Zongyi, secretary general of the South Asia and China Centre at the Shanghai Institutes for International Studies.
During his first state visit to Iran in 2016, Indian Prime Minister Narendra Modi committed US$500 million to develop the Chabahar port and a further US$20 billion in infrastructure projects, including a US$400 million railway from the port to the Iranian city of Zahedan that borders Afghanistan.
Without the Chabahar-Zahedan railway, some analysts say India's vision of a direct route into Central Asia is no longer viable.
The Indian and Iranian governments have not mentioned China in their commentaries on the Chabahar project issues, but analysts see Beijing as a factor.
"If there is a money dump from Beijing into Iran in an attempt to make it a reliant state that would be a big problem for India," said Kabir Taneja, a fellow at Delhi-based think tank the Observer Research Foundation. This could create a bloc of nearby Muslim countries beholden to Beijing, he said.
"China could end up having two countries in Pakistan and Iran that it has significant sway over and then Afghanistan will have no choice but to join," he said.
Although the Iranian government has said many Indian investments in the Chabahar port remain intact, this could change. The 25-year deal between Iran and China includes infrastructure projects in ports, according to the report by The New York Times. 
"The Iranians have never said the [Chabahar] project was exclusive to India," Taneja said.
Liu from the Shanghai Institutes of International Studies said that although China's trade with India was much larger than with Iran, tensions with Delhi were prompting Chinese money flow to countries like Iran, which he said had "no conflicts of interests" with China.
"Because of this border conflict, Chinese businessmen in India are starting to doubt whether it makes sense to stay in the country, they will look for other options naturally," he said.
Liu also said India delayed the Iran railway project because of fears of riling the United States, which has a barrage of long-standing sanctions on Iran, the latest linked to what Washington calls Tehran's nuclear weapons programme.
"Last year India gave up buying Iranian oil under US pressure because to develop relations with the US, it is willing to sacrifice relations with Iran," Liu said.
China has reduced imports from Iran in response to US sanctions, but it remains Tehran's largest trading partner and has resisted Washington's requests to cut imports of Iranian oil.
The "bigger game" going on in Chabahar is the US-China rivalry, said former Indian ambassador Stobdan.
China wanted to block India's outreach because it feared an Indian foothold in Chabahar would be a proxy for greater US access to Eurasia, the main area for Chinese President Xi Jinping's
Belt and Road Initiative
, he said.
"The Chinese are trying to block American access into the Eurasian region so the two points of entry are Gwadar and Chabahar. Once the Americans are stopped there, they cannot get in," he said.
China's expansion into Eurasia, by its turn, also worries India.
Modi has criticised the belt and road projects in Pakistan-administered Kashmir, a territory that India claims. Taneja from the Observer Research Foundation said that India had long advised smaller nations to stay away from the belt and road scheme, but without offering alternatives.
"India made a big cry about Bangladesh wanting to buy Chinese submarines, but if they cannot buy the submarines from China, can you offer them submarines?" he said.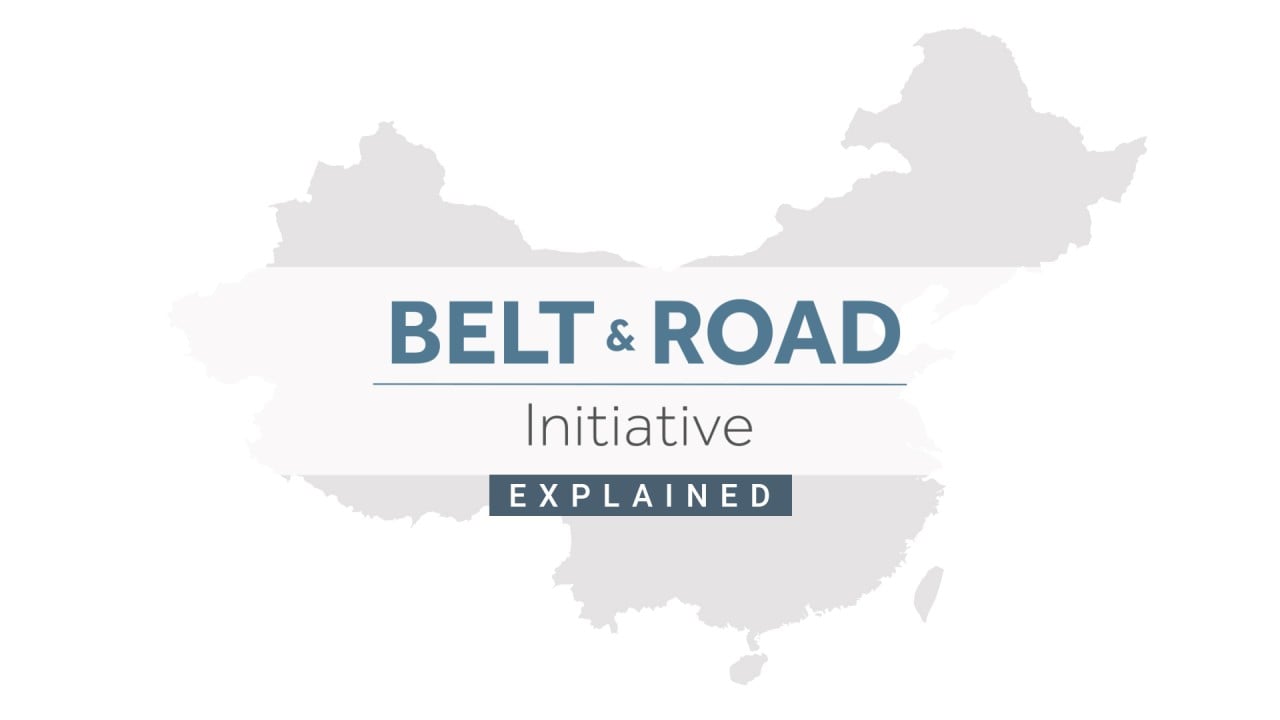 02:35
Belt and Road Initiative explained
Belt and Road Initiative explained
But the Delhi-based researcher also pointed out that US sanctions on Iran are a considerable threat to anyone doing business with Tehran.
"It's very easy to say China is going to pour in 200 or 300 billion into Iran, but who is going to build those projects?" he said.
India obtained a waiver on US sanctions to invest in Chabahar, partly due to the close ties between Washington and Delhi since Modi came to power in 2014, said Taneja, adding that China was unlikely to get such a waiver because of its worsening relations with the US.
Moreover, the US government has already gone after Chinese technology conglomerate Huawei over the company's alleged dealings with Iran. Likewise, Chinese companies investing in Chabahar would likely fall foul of the US government, Taneja said.
"If they are Chinese companies, will they be OK in building those projects and getting blacklisted by countries around the world?"
This article appeared in the South China Morning Post print edition as: Iran latest battleground as Beijing and Delhi fight over strategic projects