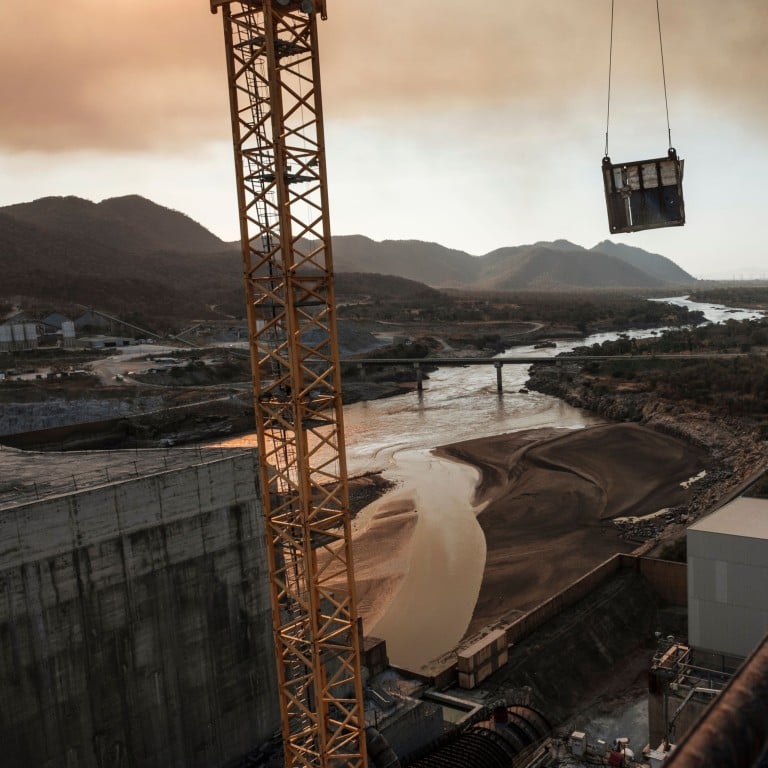 China's allies at loggerheads over Ethiopia dam – will Beijing intervene?
Ethiopia has begun filling its Blue Nile reservoir against the wishes of Sudan and Egypt, which feared doing so could cause droughts
Beijing has investments in all three countries, including in electricity production under the dam project
Beijing may not have directly funded the controversial US$4.6 billion
Grand Ethiopian Renaissance Dam
(GERD) across the Blue Nile, but it provided loans for related infrastructure and has an interest in a three-nation row over the project being resolved.
Ethiopia, Sudan and Egypt – the three countries in dispute over the dam's construction – are key allies of China. Analysts say Beijing can use its diplomatic and economic influence to help ease tensions and find a lasting solution to the dispute.
On Wednesday, Ethiopian Prime Minister Abiy Ahmed confirmed that his country had achieved its target of filling the reservoir behind the dam with its first 4.9 billion cubic metres of water – days after its neighbours Sudan and Egypt raised objections against doing so.
"The completion of the first round of filling is a historic moment that showcases Ethiopians' commitment to the renaissance of our country," Ahmed said.
China is neither directly funding the dam nor is it playing an official role in mediation talks taking place through the African Union (AU), but it wields a lot of diplomatic and investment clout in the three countries.
Chinese companies and banks funded the main transmission line from the dam that will supply electricity to neighbouring towns and cities, and other Chinese companies are subcontractors for the project.
Last year, Ethiopia awarded contracts worth US$40.1 million and US$112 million respectively to China Gezhouba Group and Voith Hydro Shanghai.
In 2013, China advanced US$1.2 billion in loans to Ethiopia to build power transmission lines to connect the dam to major towns and cities. And last year, China promised to lend a further US$1.8 billion to fund the expansion of Ethiopia's power grid, following a visit by Ahmed to Beijing.
02:09
Kenya opens massive US$1.5 billion railway project funded and built by China
Kenya opens massive US$1.5 billion railway project funded and built by China
The dam itself is funded by the Ethiopian government and through public loans and infrastructure bonds.
According to Ahmed, filling the reservoir would enable the Horn of Africa nation to produce electricity by next year from two turbines.
He made his announcement on Wednesday a day after South African President Cyril Ramaphosa, who is also chairman of the AU, hosted leaders from the three countries and other presidents from the continent to discuss the dispute.
Ramaphosa said at the meeting that trilateral negotiations would continue via the African Union to resolve contentious issues. Egypt and Sudan had yet to respond to Ethiopia's statement.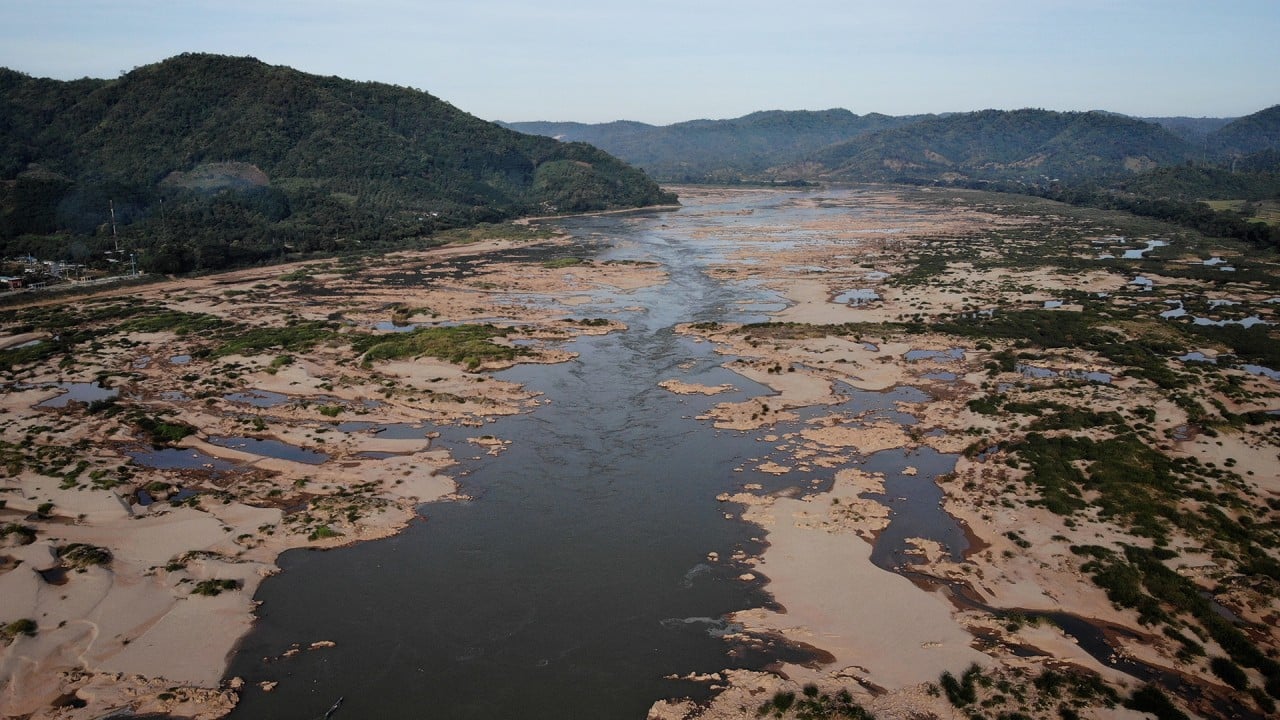 02:31
Have China's dams been drying up the Mekong River or is low rainfall to blame?
Have China's dams been drying up the Mekong River or is low rainfall to blame?
The GERD has been a source of tension in the Nile basin since the project broke ground in 2011. Ethiopia had planned to start filling the reservoir this month during the rainy season, but Egypt and Sudan were worried that doing so could lower the river's water levels.
Last week, tensions ratcheted up after reports, and satellite images captured by the European space agency, emerged suggesting that Ethiopia had started filling it. The reservoir has a capacity of more than 74 billion cubic metres.
Although China has avoided being directly involved in the controversy, analysts said its voice should be more pronounced to help end the stalemate.
Stephen Chan, a professor of politics and international relations at the London School of Oriental and African Studies, said Beijing could use its experience in the construction of dams and management of the effects of mega dams to help the three countries reach an agreement.
"What China could do is advance blueprints of phased water levels and phased releases of water from the dam, using technical as opposed to normal political initiatives to ensure acceptable equity in the valuable water resources involved," he said.
In the three countries, Chinese money has gone into the construction of massive infrastructure projects, including special economic zones, railway lines, highways, oil refineries and new cities such as the new administrative capital city being built in Egypt.
Most of those projects are part of the
Belt and Road Initiative
, China's multibillion-dollar project aimed at boosting trade and investment across Asia, Africa and Europe.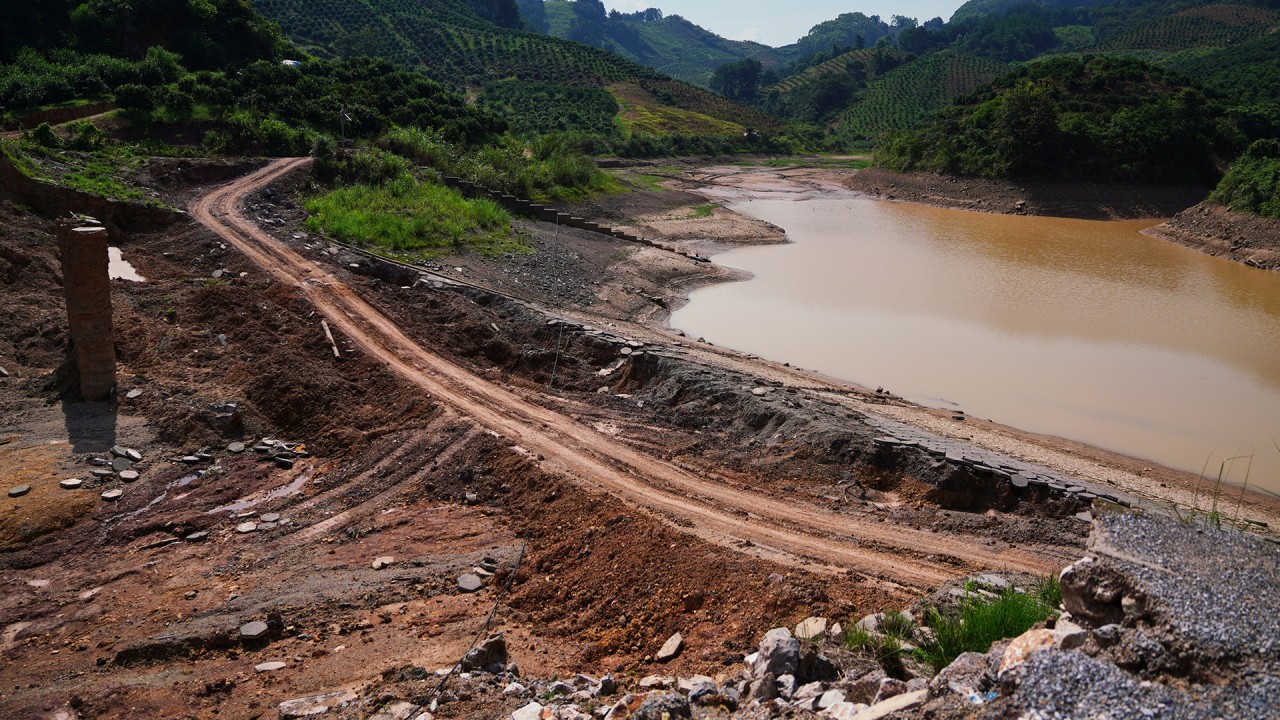 03:18
Record flood year stokes fears about safety of China's ageing dams
Record flood year stokes fears about safety of China's ageing dams
Mohammed Soliman, a non-resident scholar at the Washington-based think tank Middle East Institute, said China's standpoint was to support the process led by the African Union and negotiations.
"Beijing enjoys strong relations with Cairo and Addis Ababa and is involved in building and financing major economic development projects in both countries, and indeed is interested in avoiding an escalation between Egypt and Ethiopia", he said.
"Having Chinese mediation might help to rebuild the diminished trust between Cairo and Addis Ababa."
In March, US-led negotiations failed to resolve the dispute after Ethiopia pulled out from the talks, claiming that the US was favouring Egypt.
In the AU-led talks that ended on July 13, the parties failed to reach agreement on issues including drought mitigation and whether dam agreements were binding under international law.
Tensions then flared days later following reports that Ethiopia had started filling the dam.
In separate telephone calls in June with Sameh Shoukri and Gedu Andargachew, the respective foreign ministers of Egypt and Ethiopia, Chinese Foreign Minister Wang Yi expressed a wish for dialogue to find "a solution acceptable to all parties as soon as possible".
Wang said China was "ready to continue to play a constructive role".
However, due to its close relations with Egypt, Ethiopia and Sudan, Beijing is likely to do all it can to stay out of the Nile water question.
"China does not want to jeopardise relations with any one of them," said David Shinn, a former US ambassador to Ethiopia and professor at George Washington University's Elliott School of International Affairs.
Beijing had a vested interest in seeing the project completed, which would complicate its direct involvement in the negotiations, he said.
"China might be able to help by providing funding for improved water management practices in both Sudan and Egypt."
The Blue Nile, which starts in Ethiopia, is the Egyptian Nile's main source of water. A further controversial element is a colonial-era treaty signed in 1929, which Ethiopia was not a party to, guaranteeing Egypt exclusive rights over the Nile's waters. The treaty has been contested by other countries, including Ethiopia.
But the dam, which spans 6,000 feet across the Blue Nile, could spell doom for Egypt, which depends on the Nile for 90 per cent of its water needs, including for irrigation, according to the Egyptian authorities.
Predominantly a desert country with about 100 million people, Egypt says its economy will suffer without the Nile's waters and asserts that the dam poses an existential threat.
Egypt has been pushing for legal guarantees that a minimum volume of water will be released downstream to prevent drought, but Ethiopia has so far refused.
Ethiopia, where 65 per cent of people do not have direct access to electricity, is pinning its industrialisation hopes on the dam, which is designed to produce 6,000 megawatts of power to more than double the country's electricity production capacity, when it is complete. It will be the largest hydroelectric dam in Africa, with potential to export electricity to neighbouring countries.
This article appeared in the South China Morning Post print edition as: China's allies at loggerheads over Blue Nile dam project