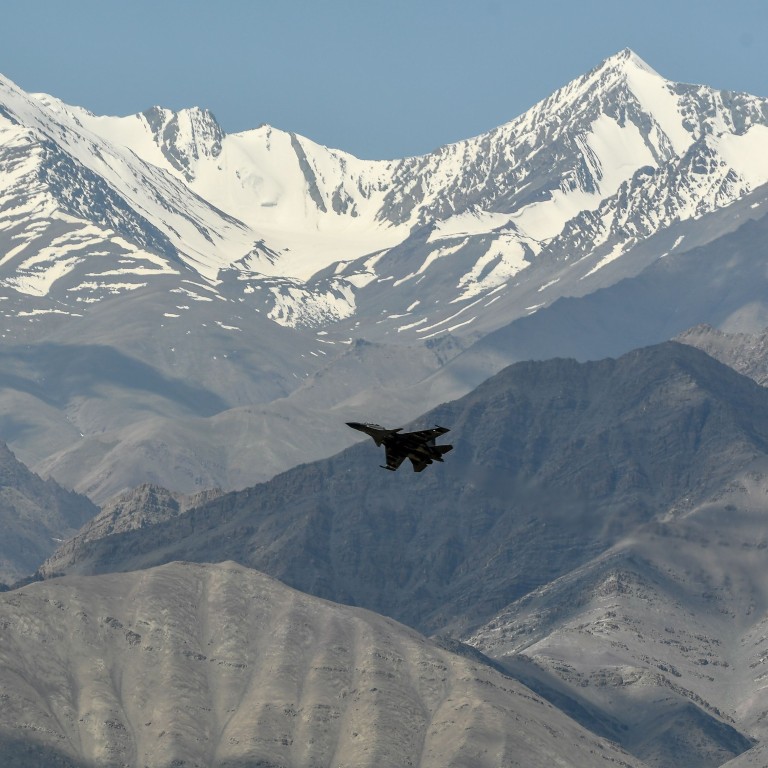 Explainer

|
The China-India border dispute: its origins and impact
For the first time in decades, soldiers stationed along a remote front line between the two countries engaged in deadly hand-to-hand combat
Leaders have sought to settle the conflict as it ripples out into the economy and wider international relations
In mid-June, 2020, in a remote Himalayan valley, Chinese and Indian troops faced each other, armed only with sticks and rocks. By the time the confrontation in the Galwan Valley was over, at least 20 Indian soldiers were dead and 76 were wounded. The casualties on the Chinese side are not known.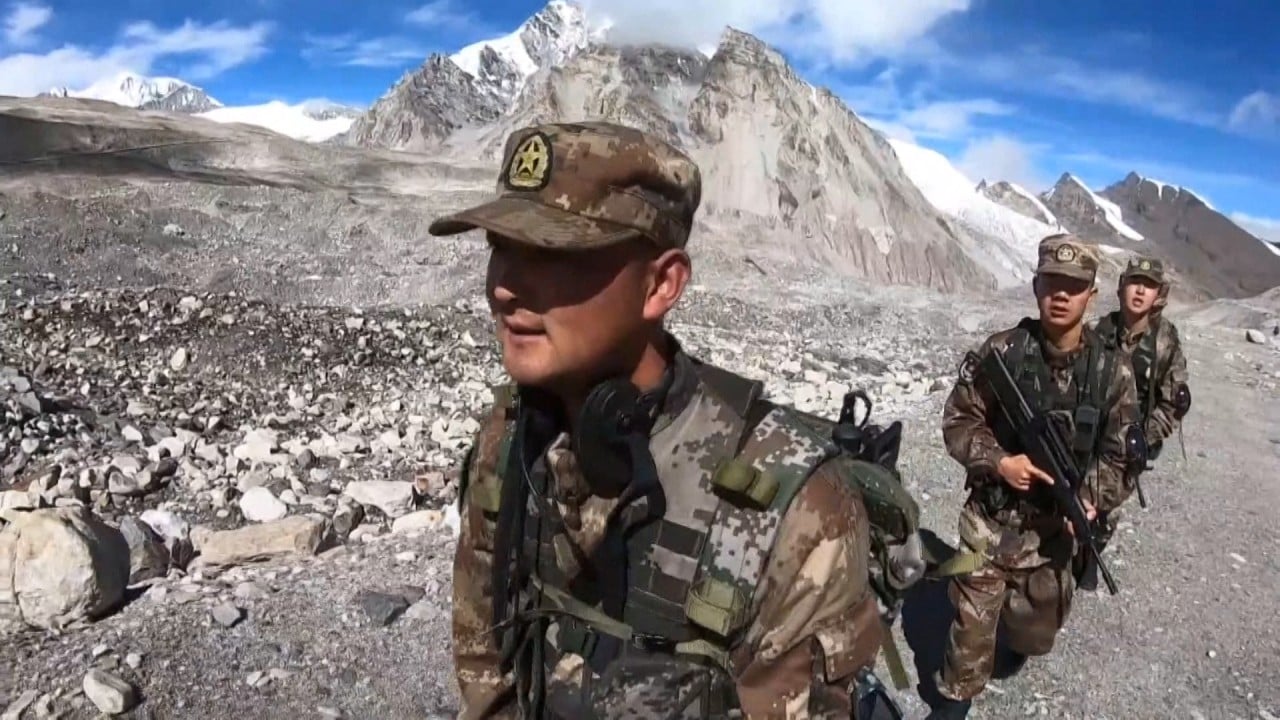 02:36
PLA soldiers patrol border on Himalaya mountain range in China's Tibet autonomous region
PLA soldiers patrol border on Himalaya mountain range in China's Tibet autonomous region
It was the deadliest clash between the two militaries over their
high-altitude border
in decades and set off a flurry of diplomatic activity to try to defuse the tensions.
But the dispute has deep roots and its effects are felt well beyond an ill-defined border area between the countries.
What happened in the Galwan Valley?
The clashes took place at more than 4,000 metres (14,000 feet) above sea level in an area between Indian-controlled Ladakh and Chinese-controlled Aksai Chin on June 15 but exactly what caused it is not clear. The deadly confrontation came after another clash on May 5, and during an attempt by both sides to de-escalate the subsequent six-week stand-off.
The troops did not have guns because of a 1996 agreement the two sides signed to build trust and begin to settle the border issue.
An Indian colonel and two Indian soldiers were reportedly killed in the combat, while 17 others died overnight from their wounds.
The condition of the wounded was worsened by the lack of oxygen and the sub-zero temperatures. Search and rescue efforts were hampered by the rough terrain.
China has yet to clarify the cause of the conflict or how many casualties it sustained, saying only that its forces had "light injuries".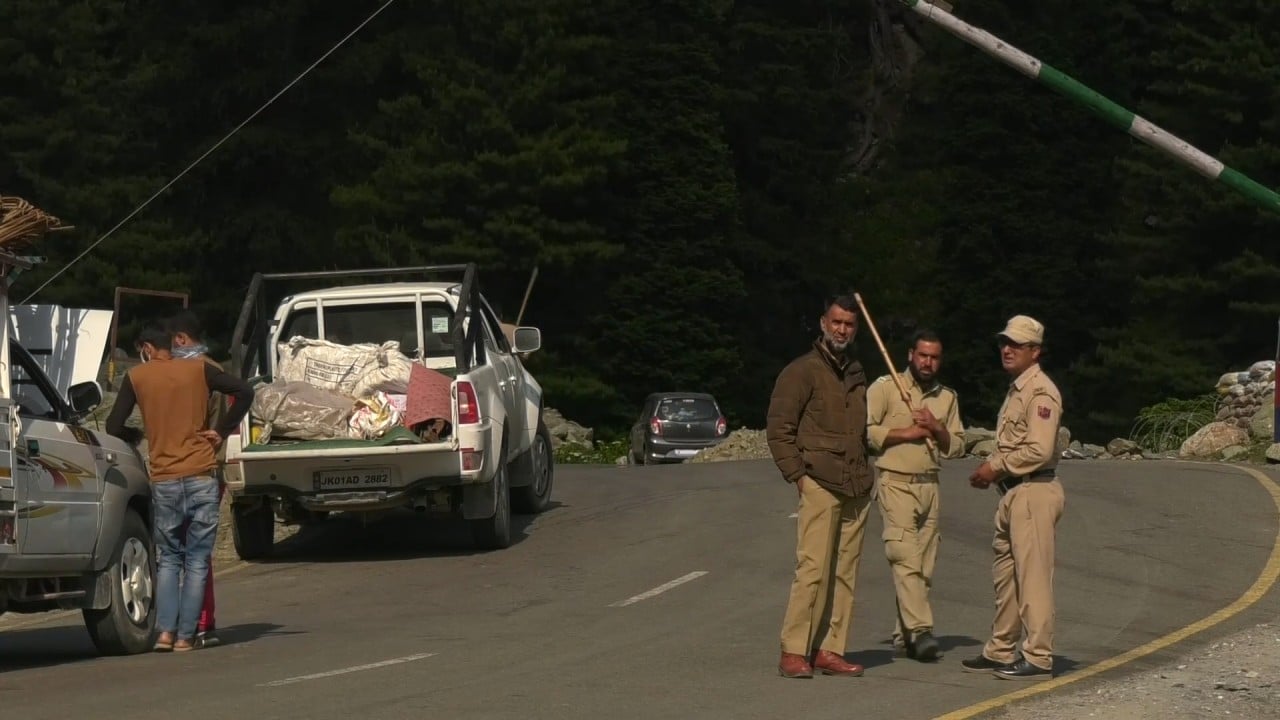 01:59
Death toll rises to 20 in border clash between India and China
Death toll rises to 20 in border clash between India and China
When did the border trouble begin?
The dispute dates back at least to the Simla Convention in 1914, when representatives of British India and Tibet agreed to a de facto eastern border known as the McMahon Line. Beijing never agreed to the line, but the Indian government has adopted the boundary as the effective border in the area between India and China.
In 1962, India lost a four-week war with China, with People's Liberation Army troops crossing the McMahon Line in the east and advancing in the west. India claimed that China grabbed some 43,000 sq km in Ladakh/Aksai Chin, an area roughly the size of Switzerland.
The two sides could not agree on an official border, so they reached a temporary truce along an unofficial border in the west known as the Line of Actual Control. But they have never agreed on where the line is. Conflicts continued as the Chinese and Indian armies accuse each other of breaches, reaching a peak in 1967, when there were hundreds of casualties.
The LAC is also sometimes used loosely to refer to the entire disputed border between the two countries.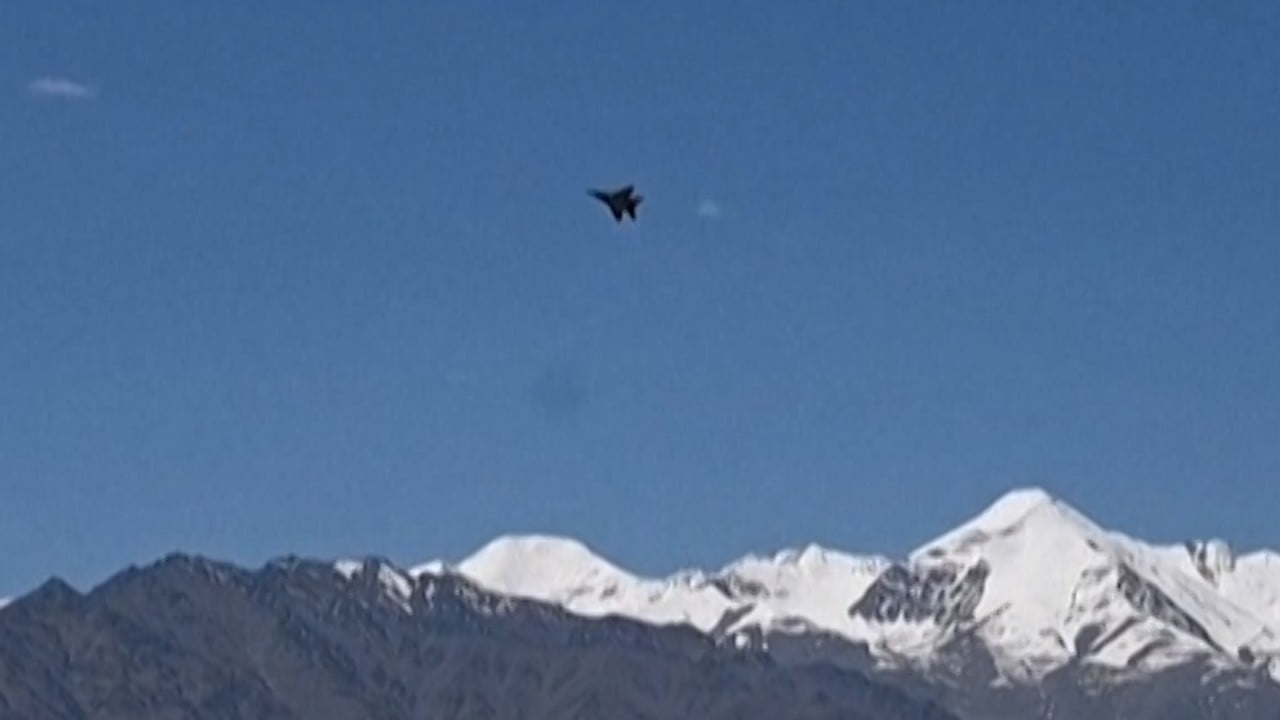 01:15
Indian air force aircraft fly near disputed border with China
Indian air force aircraft fly near disputed border with China
What is the impact on other countries in South Asia?
Beijing has been extending its reach in South Asia, particularly through its
Belt and Road Initiative
, a massive trade and infrastructure programme to link economies in a China-centred network.
It has sought to forge stronger political ties with countries such as Nepal and Sri Lanka that have traditionally been within India's orbit.
Nepal's foreign ministry said its government was confident "our friendly neighbours India and China" would be able to peacefully resolve their differences.
Maldivian Foreign minister Abdulla Shahid said his country "extends deepest condolences to the people of India for the lives lost in the recent clashes on the border".
Wedged between the two Asian giants, Bhutan is also feeling the squeeze.
In 2017, Chinese and Indian troops were involved in a month-long stand-off on the border area between the three countries known as Doklam.
More recently, Beijing has opposed Bhutan's plans for a wildlife sanctuary that China says is part of its territory – a claim that Bhutan rejects.
India has a disputed border with Pakistan known as the Line of Control, which is separated from the LAC by the Karakoram Pass, west of the Galwan Valley.
Bilateral tensions were heightened after India scrapped Kashmir's semi-autonomous status in August, and moved to
expel Pakistan's embassy staff
over alleged spying.
What is the wider impact in the Asia-Pacific?
India is trying to strengthen ties with countries in the wider region. Japan and the United States have accepted invitations to take part in India's
Malabar naval exercise
, while Australia might also participate.
India has also sought to improve relations with Vietnam and the Philippines.
Defence officials from India and Vietnam have affirmed that defence cooperation is an important pillar of the two countries' relationship.
And Philippine Defence Secretary Delfin Lorenzana said India was interested in carrying out navigation activities in the
South China Sea
, where a number of countries have competing claims with China.
India and Indonesia have also signed a memorandum of understanding on maritime safety and security.
Where does the United States fit into this?
Relations between
India and the United States
have warmed, with US Secretary of State Mike Pompeo expressing "Washington's support to New Delhi at that time of crisis" in a call to Indian External Affairs Minister Subrahmanyam Jaishankar, according to
The Indian Express
. Pompeo also said the US would give India intelligence on Chinese activity along the border.
But India has also had strong ties over the decades with Russia, a relationship that analysts say India must keep building, even as it grows closer to the US.
In July, the Indian government rushed to approve a proposal to acquire
33 new Russian warplanes for US$2.4 billion
and upgrade 59 more, in addition to an earlier US$5.43 billion deal for S-400 air defence missile systems.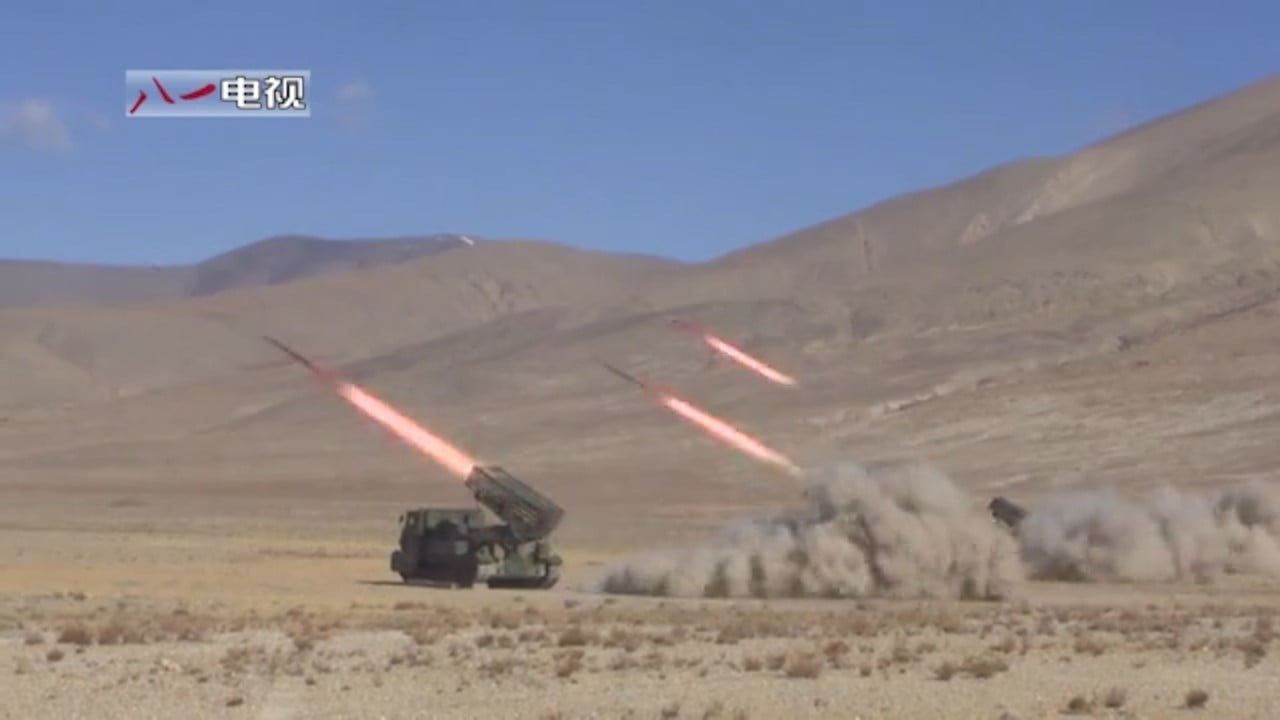 01:55
Chinese exercise in Tibet after border clash with India
Chinese exercise in Tibet after border clash with India
Are there other border disputes between India and China?
In all, there is about 120,000 sq km of disputed territory between China and India.
In the east is the largest, the economically important area known in India as Arunachal Pradesh and called Southern Tibet by China. It is controlled by India and was the main battlefield of the 1962 border war.
There are also a few small scattered areas west of Nepal as well as near the state of Sikkim. A trijunction area that also connects Bhutan, the Sikkim section has been another hot spot because it is next to India's strategically vulnerable "chicken neck" Siliguri Corridor connecting the state of West Bengal to the rest of the country.
In addition, Nepal has had a territorial dispute with India this year, starting from May over India's building of a new road at the Lipulekh Pass, which connects the Indian state of Uttarakhand with China's Tibet region.
So what happens next?
Soon after the Galwan clashes, leaders from both sides went into crisis talks and issued public statements about the need to reduce tensions.
But there have been signs of public anger in India, with some protesters burning images of Chinese President Xi Jinping, stomping on the Chinese flag and boycotting Chinese-made products.
The Indian government has also banned 59 Chinese mobile apps, including TikTok and WeChat, over what it said were security and privacy concerns.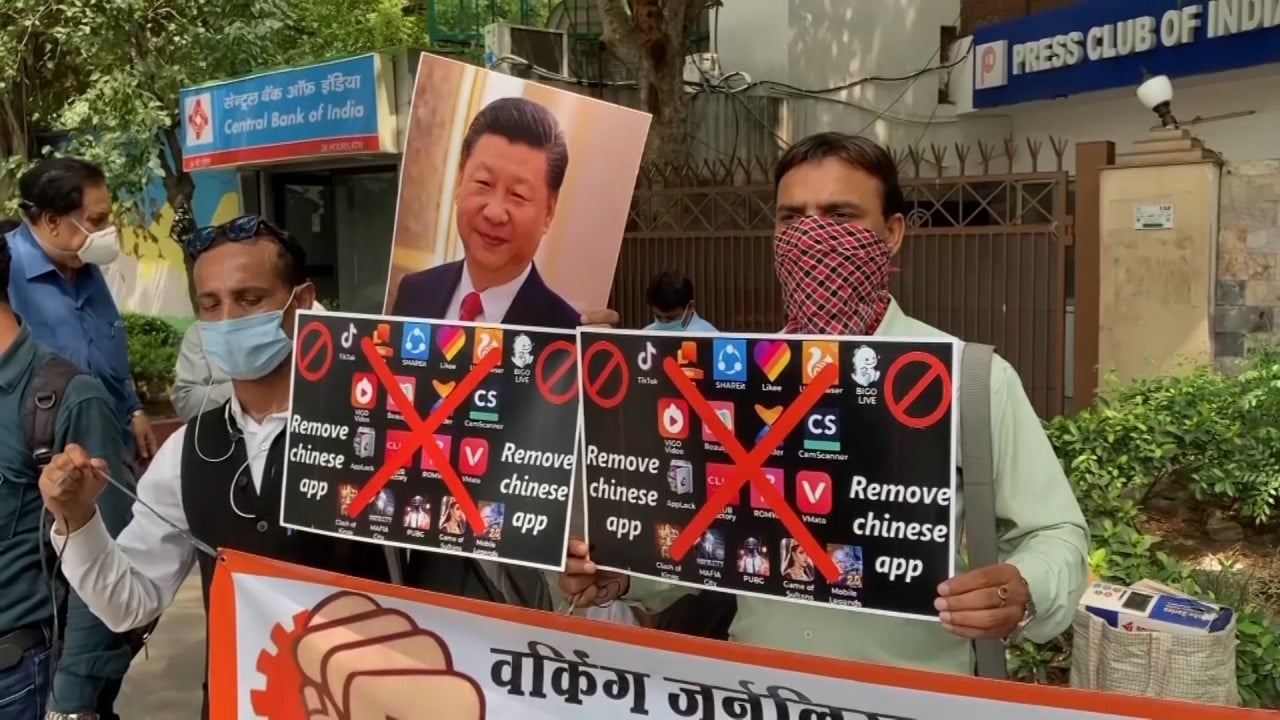 03:08
India bans dozens of Chinese apps, including TikTok and WeChat, after deadly border clash
India bans dozens of Chinese apps, including TikTok and WeChat, after deadly border clash
The Chinese government has blamed the Indian military for the clash. But it has downplayed the border conflict in state media, which experts say is to avoid stoking nationalist sentiment at home.
Both countries have stepped up military reinforcements along the border but the likelihood of a war is low, observers say.
On July 14, China and India met for a
fourth round of commander-level talks
. Representatives from both sides discussed details of a second phase of disengagement – an agreed plan to pull back troops and equipment from the area – after the implementation of an initial phase of standing down.