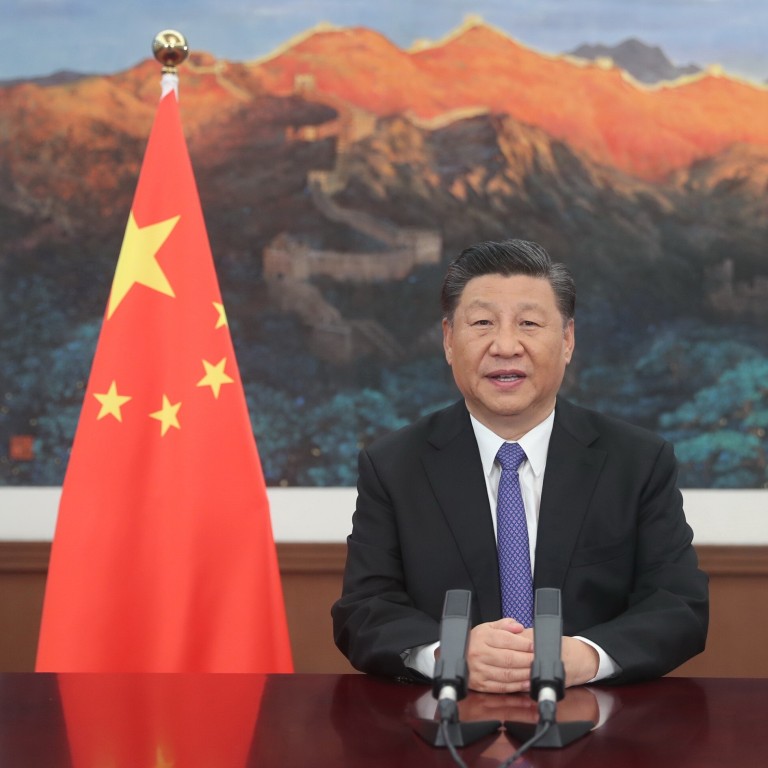 Xi Jinping uses annual conference of infrastructure bank to spell out China's multilateral and global ambitions
China's president calls for efforts to make the Asian Infrastructure Investment Bank 'a new type of development platform'
The bank set up a coronavirus relief project to help members cope with the pandemic
China reiterated its commitment to multilateralism and global ambition by supporting the
Asian Infrastructure Investment Bank
, the Beijing-headquartered regional development bank which rivals the US-led World Bank and Japan-led Asian Development Bank.
Chinese President Xi Jinping called for efforts to make the AIIB "a new type of multilateral development bank", "a new type of development platform" and "a new paradigm of multilateral cooperation".
He addressed the opening ceremony of the fifth annual conference of the bank in Beijing on Tuesday. The two-day conference is being held virtually because of the
Covid-19 pandemic
.
"China has always supported and practised multilateralism and committed to development in joint efforts with all other countries in open, cooperative and win-win spirits," Xi said.
He said "a more inclusive global governance, a more effective multilateral governance and a more active regional cooperation" were needed to address crises and challenges during economic globalisation.
Jin Liqun
, the bank's incumbent president, was re-elected as the bank's president and will start a second five-year term in January. He was the only nominee announced in May.
Founded by 57 members and with China as the largest stakeholder, the AIIB officially started operation on January 16, 2016, at the peak of Beijing's campaigning and promotion for its global infrastructure and connectivity project, the
Belt and Road Initiative
.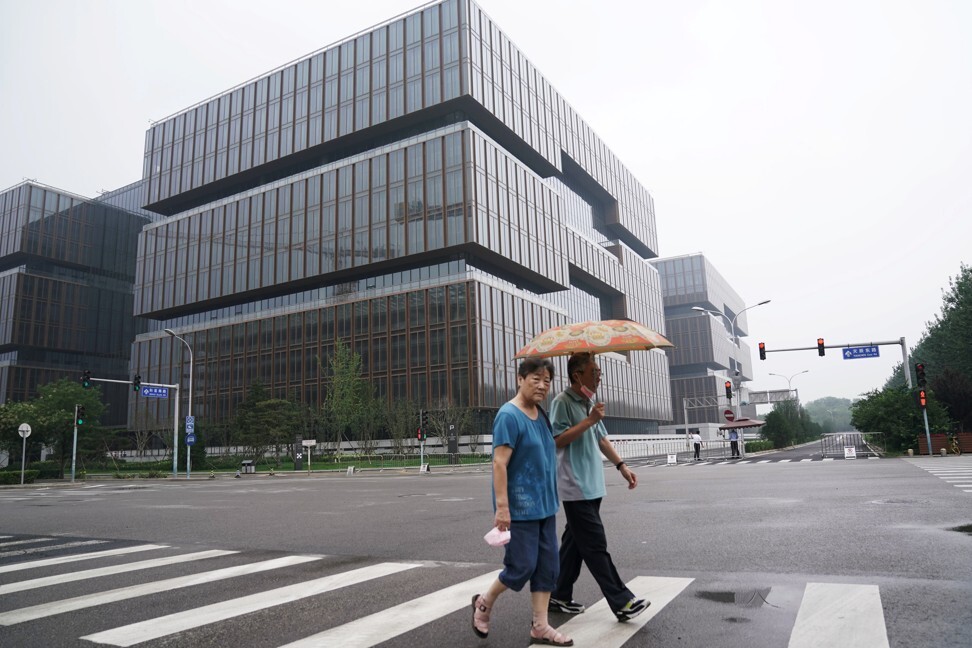 The bank has expanded to include
102 members
around the world – although the US and Japan have been excluded – and has approved US$19.6 billion for 87 infrastructure and connectivity projects in 24 economies.
The bank set up a coronavirus relief project to help its members to cope with the pandemic and announced in April it would double the funding to US$10 billion until October next year.
So far it has approved US$5.9 billion for 12 members for crisis emergency funding. Among those, it has pledged US$1.25 billion – co-financed with the World Bank and Asian Development Bank – to India, two US$500 million loans to Turkish development banks to tackle capital shortages and US$1 billion to Indonesia to counter the pandemic.
AIIB has repeatedly denied that the bank was intended to replace current international financial institutions or that it was designed as a tool for Chinese foreign policy. It said it was a new member of the current multilateral development banking system, had launched co-financing projects with the World Bank and Asian Development Bank and was sticking to the rules and practices of multilateral development financing institutions.
The bank started with US$100 billion in capital. China controlled 26.06 per cent of the voting shares. India, the second largest shareholder, held 7.01 per cent of the voting rights.
This article appeared in the South China Morning Post print edition as: Xi spells out global ambitions for AIIB