Huawei
Get more with myNEWS
A personalised news feed of stories that matter to you
Learn more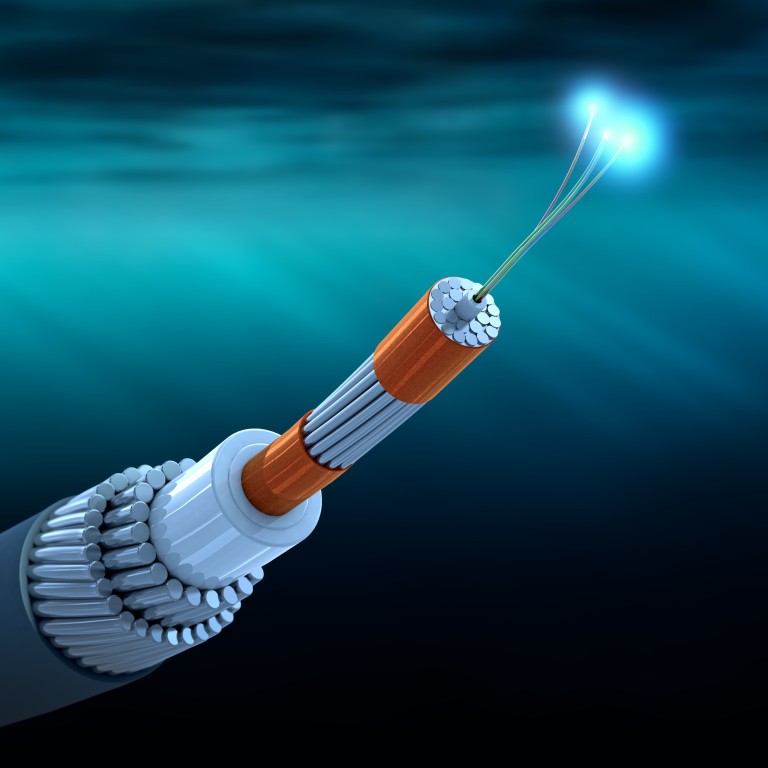 China's Huawei loses out to Japan's NEC on Chile-Asia trans-Pacific cable project
Santiago has awarded contract for 13,000km fibre-optic to Tokyo-based multinational, according to Japanese media report
Decision comes amid US-led campaign to encourage nations to shun Huawei products and technology
Chile has picked Japanese firm NEC ahead of rival bidder
Huawei
to build the first fibre-optic undersea cable between South America and Asia, according to Japanese media, as the Chinese tech giant continues to face opposition around the world.
Under the NEC proposal, a 13,000km (8,077 mile) cable will run under the Pacific Ocean from Chile to New Zealand and on to Australia, where it will end in Sydney, the Nikkei Asian Review reported on Wednesday.
Huawei's bid had Shanghai as the landing point in Asia.
NEC is one of the world's top three suppliers of undersea cables, along with Subcom of the United States and Alcatel Submarine Networks from France.
Joseph Jasper from the company's corporate communications division in Tokyo declined to comment on the project, but said NEC had a "well-established record of constructing submarine cables in the Pacific Ocean and Oceana, and we aim to continue expanding on this".
Neither Huawei nor the Chinese embassy in the Chilean capital Santiago responded to requests for comment.
Chile's decision comes amid a US campaign to prevent the use of Huawei products and technology in global 5G projects, and Washington's bitter dispute with Beijing on multiple fronts.
While several nations, including Britain and Australia, have banned Huawei from their 5G networks, Latin American countries, including Chile – whose largest trading partner is China – have largely resisted the pressure from Washington.
Beijing and Huawei have denied US charges that the company has a record of spying and that it would hand over data to the Chinese government if asked to do so.
During a visit to Chile in April last year, US Secretary of State Mike Pompeo criticised Chinese investments there and accused Huawei of endangering the privacy of Chilean citizens.
Later the same month, Chilean President Sebastian Pinera travelled to the south China city of Shenzhen to meet Huawei chairman Liang Hua.
According to a company press release, Pinera invited Huawei to take part in public tenders for Chilean tech projects, including its 5G network and the trans-Pacific fibre-optic cable.
Chile began accepting bids for the undersea cable project in July last year, after both China and Japan had submitted pre-feasibility studies in 2017, according to Chilean media reports.
Chinese Foreign Minister Wang Yi told his Chilean counterpart Teodoro Ribera in July 2019 that China was willing to "actively participate in the promotion of major connectivity projects such as the trans-Pacific fibre-optic cable".
Beijing has sought to deepen ties with Latin America in recent years through its
Belt and Road Initiative
and investments from Chinese hi-tech companies. Huawei has also expanded its presence in the region, including opening cloud data centres in Chile and Brazil.
In December, the US embassy in Chile issued a series of statements about Huawei, accusing it of having "deep ties to the Chinese Communist Party and military" and engaging in intellectual property theft.
This article appeared in the South China Morning Post print edition as: Huawei loses out in undersea cable bid