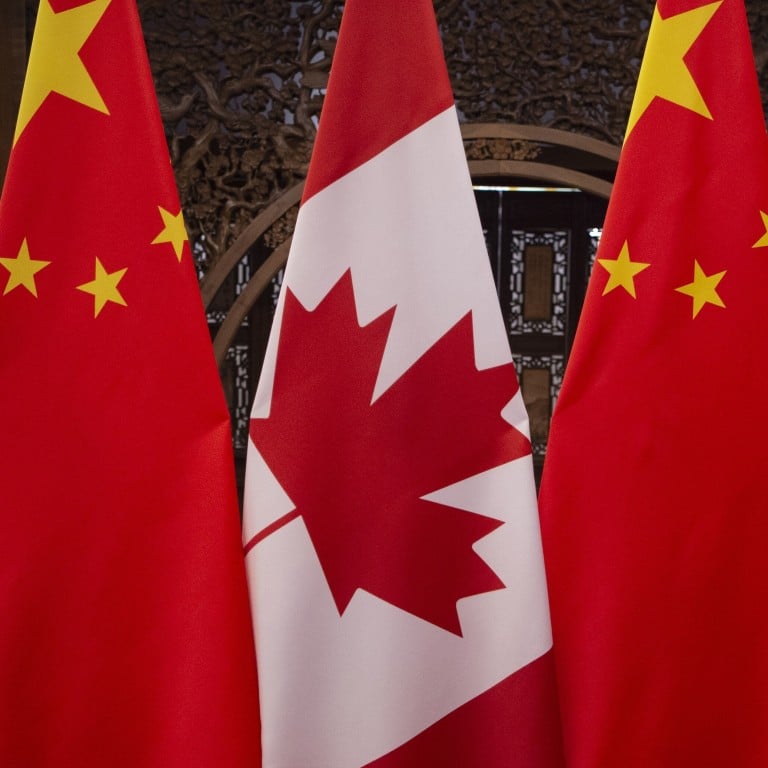 No clear end to China-Canada relations slide which began with arrest of Huawei's Meng Wanzhou
Economists and global affairs experts find no way forward as 50 years of friendship continues to sour on many fronts
All agree Ottawa is caught up in the increasingly bitter rivalry between Beijing and Washington
Relations between Ottawa and Beijing plunged dramatically in the two years after 2016 when Chinese Premier Li Keqiang hailed "a new golden decade" between the two countries – a warm echo of his predecessor Zhu Rongji who in 1998 described
Canada
as "China's best friend in the world".
All that changed in December 2018 when China and Canada became locked in a prolonged political and judicial struggle, with Ottawa caught in the middle of an increasingly bitter tug of war between Beijing and Washington, to which experts who gathered online for a webinar on Tuesday could see no quick solution.
The crux of the tension was the Vancouver arrest of Sabrina
Meng Wanzhou
, chief financial officer of Chinese tech giant
Huawei
Technologies – and daughter of its founder
Ren Zhengfei
– on an extradition request from the US.
China accused Canada of playing "the role of an accomplice to the US" and, in retaliation, detained Canadians
Michael Spavor and Michael Kovrig
on espionage charges which have yet to be resolved. Since then, Ottawa has been under increasing pressure from both Beijing and Washington on a number of fronts.
00:54
Trudeau rejects releasing Meng Wanzhou to free detained Canadians in China
Trudeau rejects releasing Meng Wanzhou to free detained Canadians in China
Canada is
under renewed pressure
to block Huawei from the
5G
market, as the only country in the "Five Eyes" intelligence alliance yet to make a final decision. The US is also calling for an international alliance to play tough on China by restricting academic exchanges, hi-tech cooperation and pushing for a selective decoupling from Beijing.
As the 50th anniversary of diplomatic relations between China and Canada approaches in October, observers at the Canada-China Economic Forum webinar said Ottawa was walking a tightrope between Beijing and Washington as they edged towards a new Cold War.
"Canada really does need a big strategy with China. Given the current environment, it is more urgent than ever that we figure this out," Eugene Beaulieu, professor of economics with University of Calgary, said.
The webinar, hosted by the Optical Valley Institute for Free Trade, a think tank in the central Chinese city of Wuhan, and the Jack Austin Centre for Asia-Pacific Business Studies at Canada's Simon Fraser University's Beedie School of Business, marked the approaching anniversary and discussed the role of the two countries in a dynamic world economy.
Paul Evans, a professor with the University of British Columbia's School of Public Policy and Global Affairs, said Canada was "experiencing direct American pressure" to line up its policies with the US and would face "severe and credible" threats if it did go along with a ban on Huawei.
"Five years ago, when we celebrated the 45th anniversary of bilateral ties at a large event in Vancouver, hi-tech was the sector of major promise. The atmosphere now, five years later, is substantially different. It's not so much about what we can do, but what we can't do together," he said.
"There is more anxiety about a more assertive and powerful China here in Canada. There is despondency about the agenda and outlook of the Trump administration's 'America First' approach."
Huawei was not the end of the battle, Evans said, but the first stage of what could be a full techno-nationalistic competition. He also noted the uncertainty around a number of factors yet to play out before a clear picture emerged of future relations between the three countries.
"Should we hold our breath for 100 days until the [US presidential] election? Will the anti-China, anti-engagement consensus continue into the new [US] administration? Should we see techno-nationalism as having reached its peak or really just its first stage?
"How we frame our decisions is going to send a significant signal on what kinds of areas we are going to see China as a legitimate partner in future [and] how far we are going to go down a techno-nationalism road," he said.
Daniel Shapiro, professor of global business strategy with Simon Fraser University, said Canada was in "a very awkward position" as it had to depend on how much pressure was exerted by the US in terms of national security issues.
Canada's opposition parties and former officials have called on Prime Minister Justin Trudeau to block a proposed takeover of TMAC Resources, a gold miner in the Canadian Arctic region, by Shandong Gold Mining, a Chinese state-owned company, citing national interest concerns and the strategic sensitivity of the region.
China last year blocked the import of Canadian canola and meat, raising concerns that other commodities or industries could also be targeted and leading to increased uncertainty for businesses.
The Canada-China Business Council said in its latest business survey report in March that the impacts of the political tensions on business included increased postponements and cancellations of contracts and deals, a decrease in demand, and cancellations or delays in business development travel and negotiations.
The survey also pointed out that "an overwhelming number" of Canadian companies said they did not know if the Canadian government actually had a strategy for China and they were "explicit in their requests for specific short and long-term plans to mitigate tensions and smooth business relations".
The tensions have impaired the already delayed free-trade agreement talks between the two countries, made more difficult by a provision in the
US-Mexico-Canada Agreement
– the renegotiated Nafta – which requires member countries to give each other six months notice before doing business with a non-member economy. This apparently refers to China.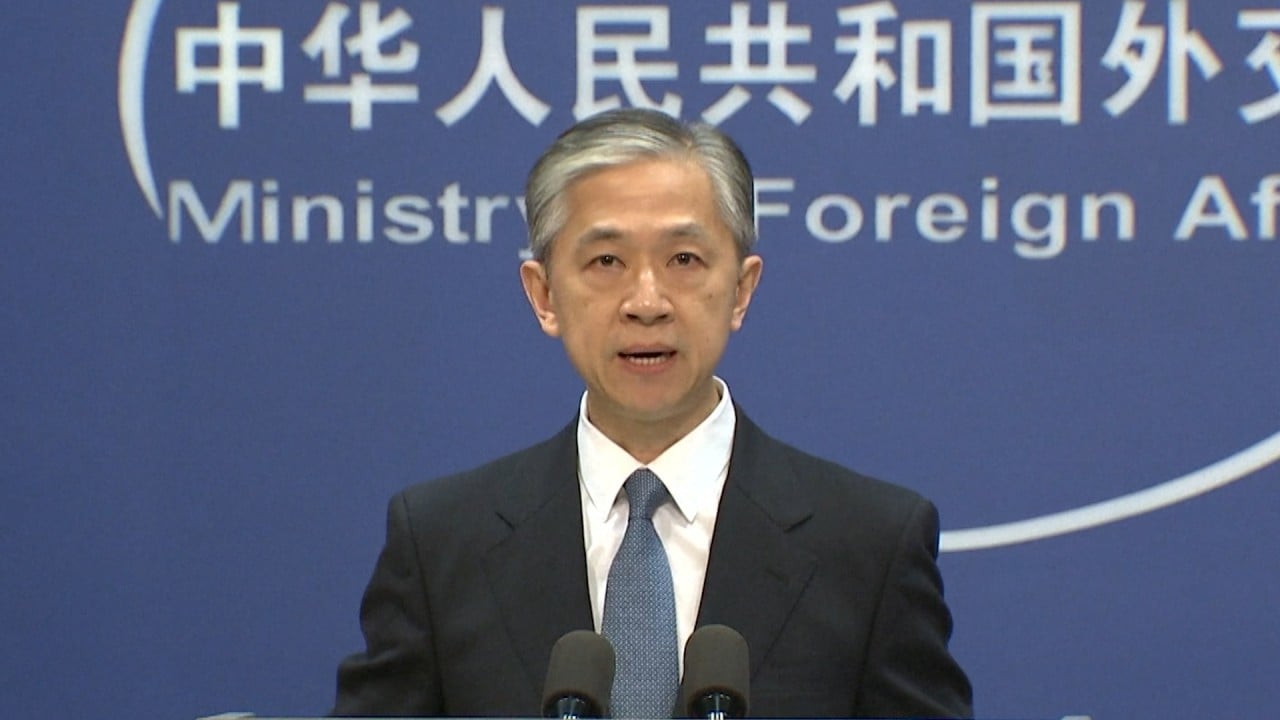 01:15
China suspends Hong Kong extradition treaties with Canada, Australia, UK
China suspends Hong Kong extradition treaties with Canada, Australia, UK
In a keynote speech to the Canada China Business Council on July 18, Chinese ambassador to Canada Cong Peiwu said China had always believed there was "no fundamental conflict of interest" between the two countries, with the biggest problem in their relations stemming largely from interference by the US.
"China does not require Canada to make an either-or decision between China and the United States. We believe that the Canadian side has enough wisdom to actively carry out cooperation with China while properly handling relations with the United States," he said.
Jack Austin, a former Canadian politician who played a key role in forging Canada's relations in the Asia-Pacific region, including with China, said communications should be maintained at all levels and a new strategic engagement was needed.
"We must find an effective way to open new aspects of our relations with China," he said, while lamenting that the opportunity for Canada "at the moment is totally blocked".
This article appeared in the South China Morning Post print edition as: Canada caught in the middle of China-US rivalry