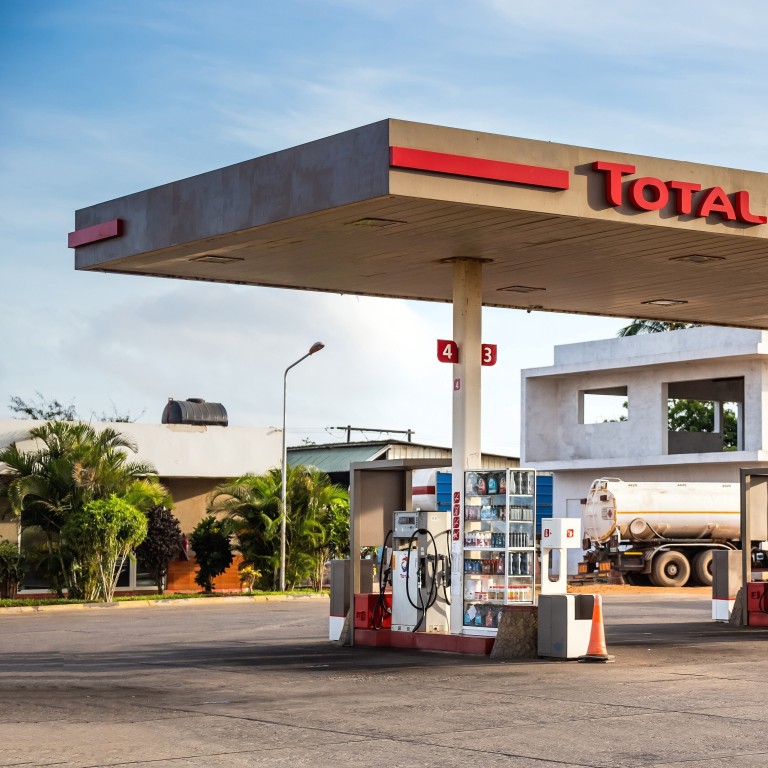 US 'follows China's path' in Africa by funding Mozambique liquefied natural gas project
Exim Bank approves US$4.7 billion loan, the US' largest ever to an African country, but American lending to the continent trails that of China
The loan mirrors Chinese investments in Africa in the 2000s, aimed at gaining access to energy resources
In northern Mozambique, the United States is funding a massive liquefied natural gas (LNG) project, potentially opening up a new front in the
US-China
rivalry in
Africa
.
The Export-Import Bank of the United States (Exim) has approved a US$4.7 billion loan, the largest direct loan in the bank's history in Sub-Saharan Africa, to support exports of US goods and services to construct an LNG facility on Mozambique's Afungi peninsula. The financing entails providing a loan guarantee for the supply of American equipment that will be used by the French oil company Total for the production of LNG.
The US upstaged the Chinese and Russian governments, which were also interested in funding the project in the southern African nation.
"We were told that China and Russia were slated to finance this deal before our Exim board quorum was restored by the US Senate one year ago," US Exim Bank president and chairman Kimberly Reed said recently.
"This project continues to serve as a great example of how a revitalised Exim can help 'Made in the USA' products and services compete in a fierce global marketplace and counter competition from countries like China and Russia," Reed reportedly said.
The American lender had gone more than three years without having a quorum on its board, which paralysed most of its crucial lending decisions. The
Donald Trump
administration reconstituted the board quorum in May last year, with the mandate to fulfil the president's
Prosper Africa initiative
, an economic effort launched in 2018 to increase two-way trade and investment between the United States and Africa.
French firm Total and its partners plan to develop two gas liquefaction trains in northern Mozambique, the first of which is scheduled to come on stream in 2024. They would also build a plant capable of liquefying 13.1 million tonnes a year for export.
Analysts say that although the Exim Bank loan would be America's largest ever to an African country, it pales in comparison with the amount its Chinese counterparts have advanced to African countries in the past two decades.
David Shinn, a professor at George Washington University's Elliott School of International Affairs, said that China Export-Import Bank had provided Africa US$87 billion in financing as of 2019. The US Export-Import Bank provided US$12.4 billion in funding from 2009 to 2019 in Sub-Saharan Africa, he said.
Kevin Gallagher, professor of global development policy at Boston University, said that during 2018, the American bank made 79 transactions in Sub-Saharan Africa amounting to just US$39.4 million, "but in 2019 we see over US$5 billion largely because of the big Mozambique loan".
According to data from the China Africa ­Research Initiative at Johns Hopkins University, Chinese counterparts had provided about half that amount (US$2.4 billion) to Mozambique between 2000 and 2018.
However, he said the US would have to "break the bank" to match the overall investment in Africa of China, which since 2000 had provided over 1,000 loans totalling US$147 billion.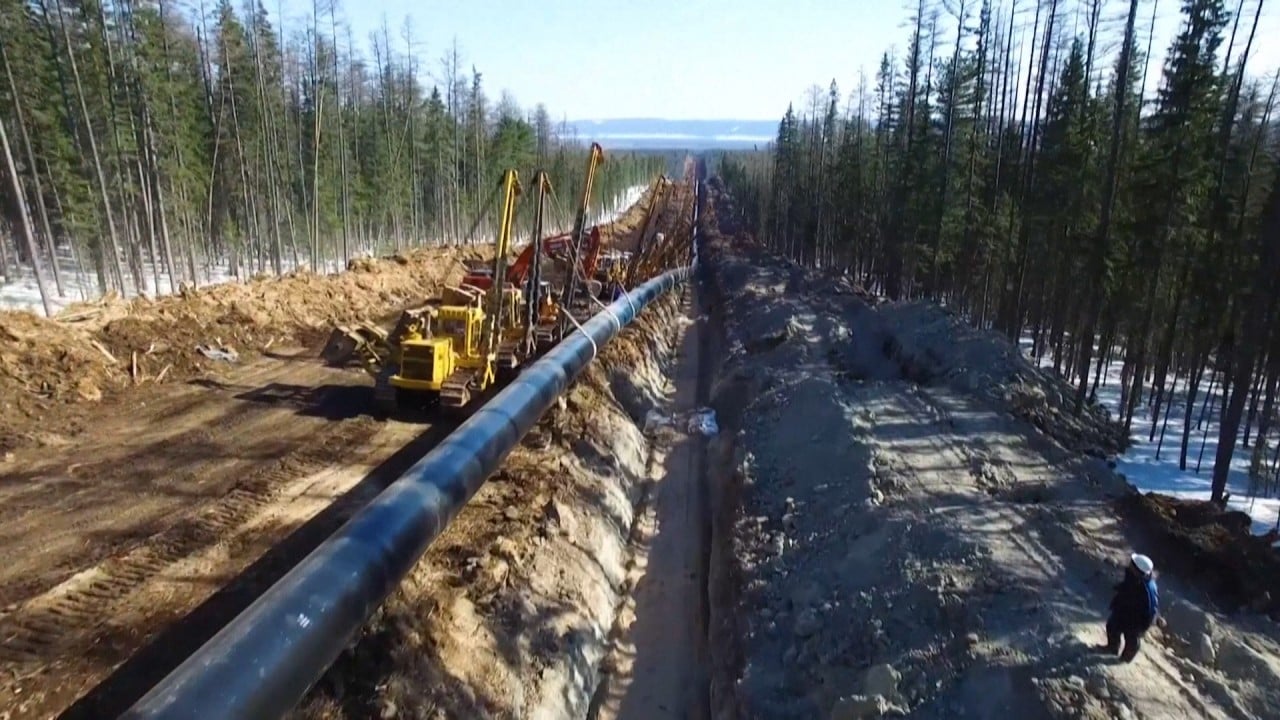 02:22
China and Russia turn on gas pipeline 'Power of Siberia' as they forge stronger energy ties
China and Russia turn on gas pipeline 'Power of Siberia' as they forge stronger energy ties
The financing is also part of the US authorities' attempt to win over a continent where China is the largest trading partner and bilateral lender. In the past decade, the US has slowed down in its investments in Africa, a void that has been filled by Beijing, which overtook it as the continent's largest trading partner in 2009.
Shinn said: "To some extent, it is an effort to counter China's financing in Africa, but it is also an indication that the US Export-Import Bank believes this is a viable project."
Last year, two-way China-Africa trade reached US$208.7 billion, according to figures from China's Ministry of Commerce, while US-Africa trade stood at US$56.9 billion, the United States Census Bureau said.
Ties between China and Africa have been bolstered by the
Belt and Road Initiative
, China's massive trade and infrastructure strategy, which has funded the construction of roads, hydropower plants and railways across the continent.
Charles Robertson, global chief economist and an emerging markets analyst for Moscow-based investment bank Renaissance Capital, said: "The US is beginning to get serious in Africa due to its rivalry with China – and Africa is probably the biggest beneficiary of this."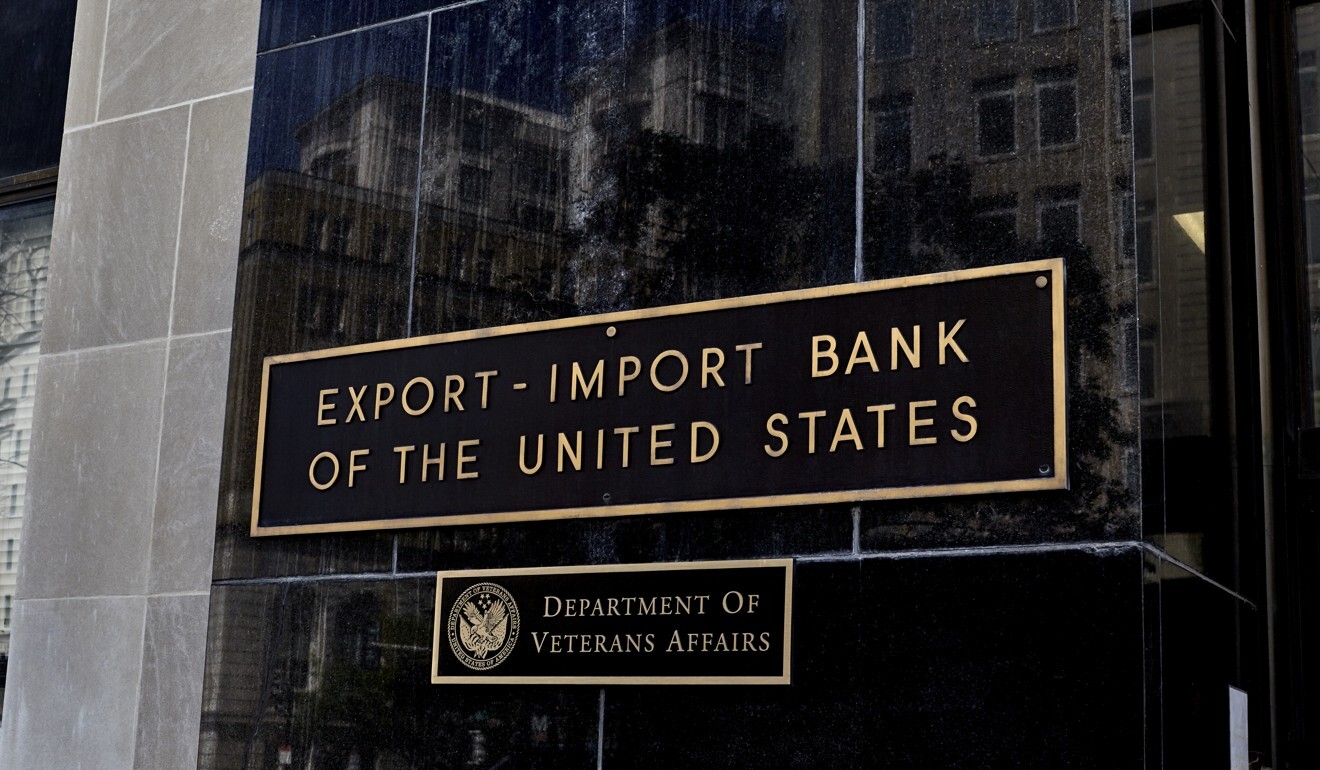 Mark Bohlund, an economist with Zitamar Consulting, a Mozambique-based political risk and security consultancy, said the revamp of the US Exim Bank was a reaction to the rapid expansion of Chinese businesses across the world aided by financing from China's Exim Bank.
Bohlund said that much of the rhetoric from the Trump administration had been for the US to counter the Chinese influence in Africa and what it calls
Beijing's "debt-trap" diplomacy
.
"The lending to the Mozambican gas project is notable in that it follows the path of Chinese lending to Africa in the 2000s, which was focused on gaining access to energy resources," Bohlund said.
He said the loan would "undoubtedly help US firms in the energy sector, but is unlikely to support two-way trade beyond the development period as Mozambique and the US will probably compete in the global LNG export market in the mid-2020s."
And much of Mozambique's LNG may well end up being shipped to China, he pointed out.
"US Eximbank could probably get more bang for its buck in terms of job creation both in Africa and the US by supporting smaller projects in Africa driven by the private equity industry, where the US has a stronger comparative advantage over China than in infrastructure and other sectors currently dominated by Chinese firms," Bohlund said.
Japan, another Chinese rival, is advancing a US$3 billion loan for the Total LNG project, through the Japan Bank for International Cooperation.
Africa Development Bank, UK Export Finance, Export-Import Bank of Thailand and 21 private financial institutions also provided finance for the project, bringing the total co-financing amount to about US$15 billion.
But China is not out of the picture in the Mozambique gas boom. China National Petroleum Corporation is a partner with ExxonMobil, which plans to develop a gas facility next to Total's.
Mozambique is estimated to hold 100 trillion cubic feet of proven natural gas reserves and is among the countries with the largest gas reserves in the world, according to the US Energy Information Administration.
This article appeared in the South China Morning Post print edition as: U.S. Development bank backs Mozambique energy project