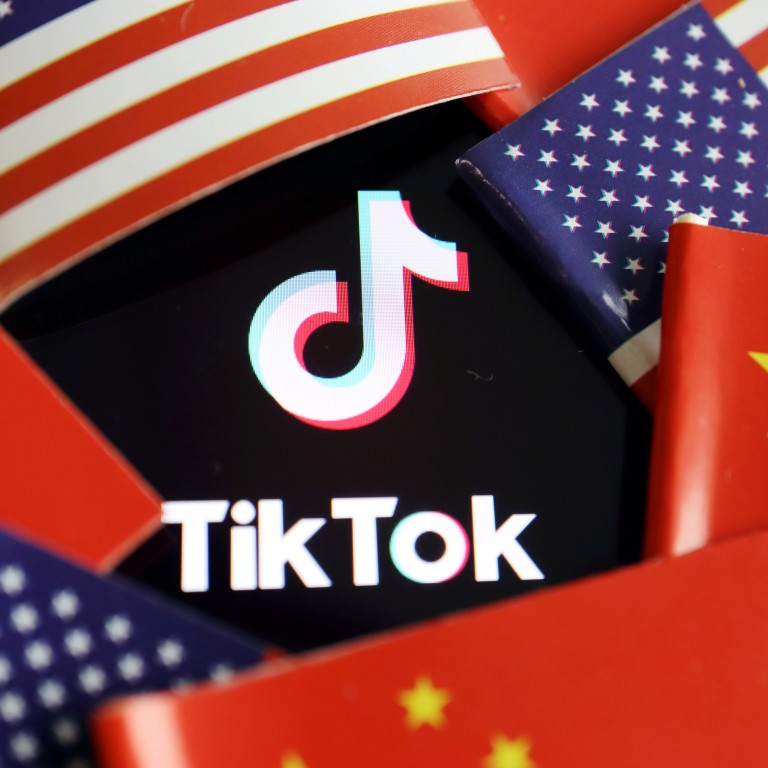 TikTok, WeChat targeted for US ban with Trump's latest executive orders
Unspecified 'transactions' with Chinese owners of the popular video and messaging services to be barred within 45 days
Apps 'a threat' to national security, foreign policy and economy of the United States, according to Washington
US President Donald Trump has ordered a ban on Chinese-owned apps
TikTok
and
WeChat
in the latest move to crack down on Chinese tech companies, escalating the ongoing tech and trade stand-off between
Beijing and Washington
.
The Trump administration announced executive orders on Thursday evening in the US banning "to the extent permitted under applicable law, any transaction" with TikTok owner ByteDance, or that is related to WeChat with its parent company Tencent Holdings, "by any person, or with respect to any property, subject to the jurisdiction of the United States" starting 45 days from Thursday.
The orders call on the Secretary of Commerce to define the banned transactions. As such, the scope of the ban, including which specific transactions would be cut, remains unclear and analysts said the orders could be subject to legal challenges.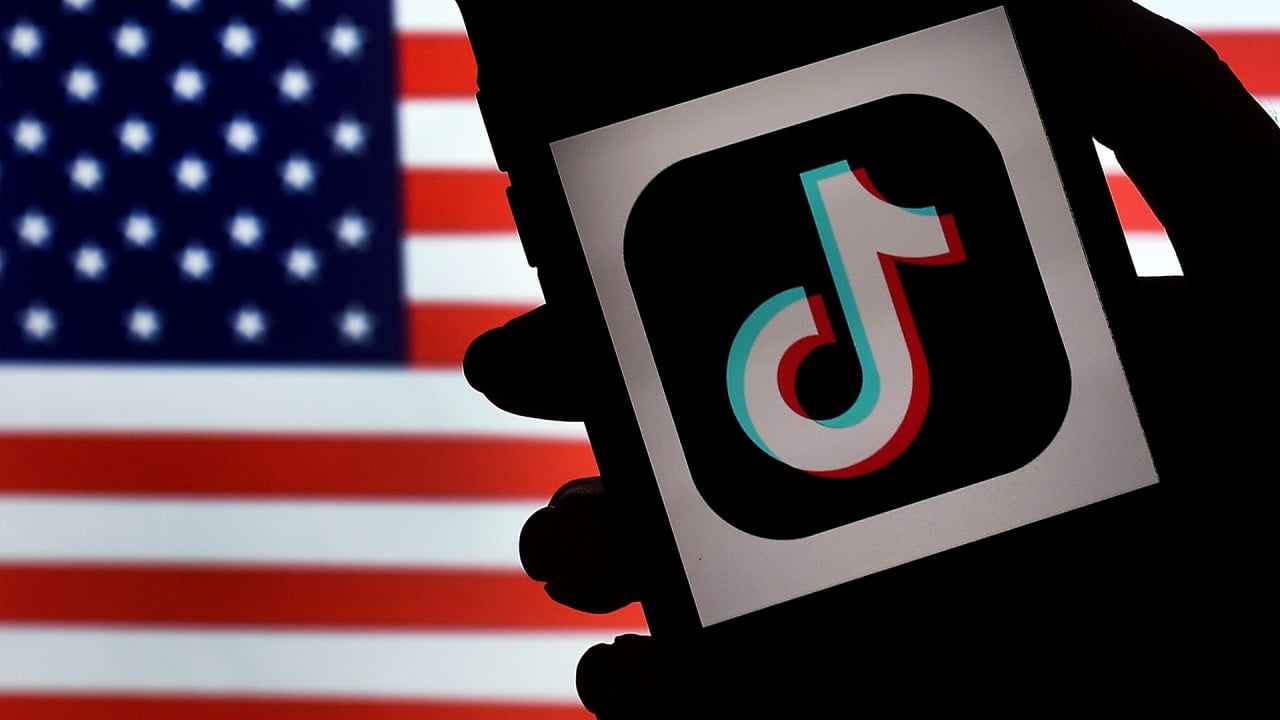 03:07
Stop offering 'untrusted' Chinese apps like TikTok and WeChat, Washington urges US tech companies
Stop offering 'untrusted' Chinese apps like TikTok and WeChat, Washington urges US tech companies
The orders cite legal authority from the National Emergencies Act and the International Emergency Economic Powers Act.
The executive orders said the spread of Chinese-owned mobile apps in the US threatened "the national security, foreign policy, and economy of the United States", and that WeChat and TikTok's data collection threatened to "allow the Chinese Communist Party access to Americans' personal and proprietary information".
Tencent Holdings' messaging app WeChat, like TikTok, "reportedly censors content that the Chinese Communist Party deems politically sensitive and may also be used for disinformation campaigns that benefit the Chinese Communist Party", according to the executive orders.
A Tencent spokesperson said "we are reviewing the executive order to get a full understanding".
TikTok said it would "pursue all remedies available to us in order to ensure that the rule of law is not discarded and that our company and our users are treated fairly – if not by the Administration, then by the US courts".
"We are shocked by the recent Executive Order, which was issued without any due process," it said in a statement on Friday, adding that the order "risks undermining global businesses' trust in the United States' commitment to the rule of law."
TikTok also addressed statements in the White House's document that it could share data with the Chinese Communist Party or censor content at its request.
"The text of the decision makes it plain that there has been a reliance on unnamed 'reports' with no citations, fears that the app 'may be' used for misinformation campaigns with no substantiation of such fears, and concerns about the collection of data that is industry standard for thousands of mobile apps around the world," it said.
Analysts from research and consulting firm Eurasia Group called the Trump administration's move an "unprecedented intervention by the US government in the consumer technology sector".
"The direct naming and targeting of individual companies in this manner, foreign or domestic, is rather unprecedented," said Nathaniel Rushforth, a US-qualified lawyer and cybersecurity specialist at Shanghai-based DaWo Law Firm. "It is also important to note that the orders leave the crucial term 'transaction' undefined, at least for now."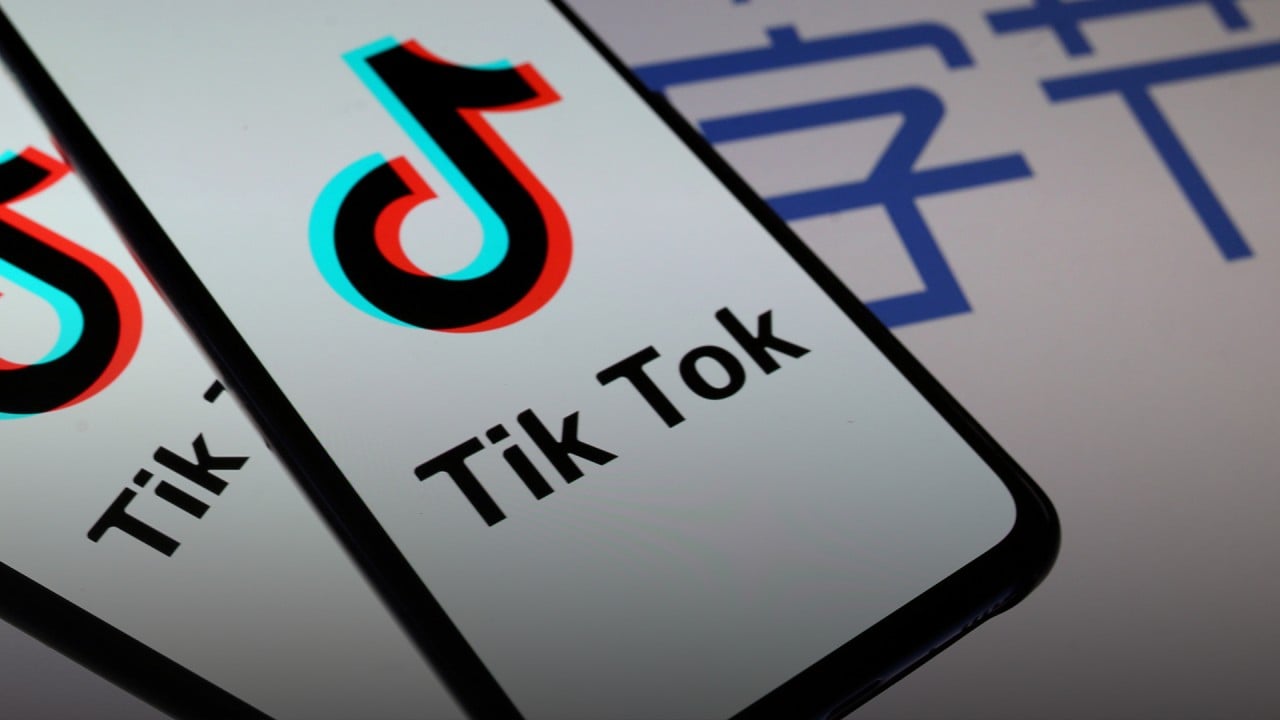 01:14
Trump gives Microsoft 45 days to buy TikTok from China's Bytedance
Trump gives Microsoft 45 days to buy TikTok from China's Bytedance
In a statement on Friday about the executive orders, Chinese Ministry of Foreign Affairs spokesman Wang Wenbin slammed the move.
"The US, on the pretext of national security, frequently abuses its state power and unjustifiably suppresses non-American enterprises, which is a blatant act of hegemony, to which we are firmly opposed," he said. "China will firmly safeguard the legitimate rights and interests of its enterprises."
The Eurasia analysts said the latest bans may trigger retaliation from Beijing, which may include "using anti-trust or cybersecurity regulations and involve harassing US companies, ordering reviews of their supply chain security, or launching new investigations into their business practices".
Earlier this week, Trump
threatened to ban
video app TikTok unless owner ByteDance sealed a deal for its sale to Microsoft or other US companies by September 15.
The short video app's number of monthly downloads in the US has taken a hit. It was downloaded 6.3 million times in July, compared to 7.5 million times in June, according to San Francisco-based market intelligence firm Sensor Tower. Meanwhile, some alternatives like Triller and Byte saw new installs grow more than fourfold in new installs during the week of July 27, after the Trump administration's threat to remove TikTok from US marketplaces, Sensor Tower data showed.
Tencent, operator of China's biggest social media and gaming business, saw its share price
plunge as much as 10 per cent
in intraday trading before it closed down 5 per cent at HK$527.5 on Friday.
Before Friday's drop Tencent was worth US$686 billion, making it the world's eighth-largest company by market capitalisation, according to Bloomberg.
While the scope of the ban currently is unclear – for example, whether it will hit just transactions involving the WeChat app or impact Tencent's wider US business operations – analysts said they did not expect a strong impact on Tencent's core business.
"The overwhelming majority of WeChat's advertisers are from China," said Chinese equities analyst Ming Lu from Aequitas Research, who also writes on fintech platform Smartkarma.
Mark Tanner, managing director at the Shanghai consultancy China Skinny, said that most US businesses with WeChat accounts will have them registered through a Chinese entity. "So I don't expect this will impact them too much," he said.
"The biggest potential impact will be for Chinese people in America keeping in touch with folk back in China as it is the de facto communication channel, but it's likely many will skirt the ban with VPNs, just as foreigners do in China," he said.
However, the Eurasia analysts said that "US retail companies use [WeChat] to communicate with customers and transact payments, so if they are blocked from this capability their businesses will face severe impediments as well".
Jim Fitzsimmons, who heads cyber security consulting at Control Risks, said the firm's clients, many of which are multinational corporations, are also concerned about whether they will have to stop using WeChat as a business tool in China.
"It's very unclear what's going to happen. That uncertainty is not something that the companies are comfortable with," he said.
WeChat, known as Weixin in China, has been the main social messaging platform for people inside and outside the country, where Western-developed apps like Facebook, WhatsApp and Telegram are banned. The US bar on the service would be a blow to millions who use WeChat to stay in touch with friends and family, and for business contacts between China and the US.
Tencent is also the world's biggest game publisher by revenue, according to data by Newzoo, and it owns stakes in a number of US-based gaming companies including Riot Games, Epic Games, Glu Mobile and Activision Blizzard.
Nick Marro, global trade lead at the Economist Intelligence Unit, said that the bans seem solely targeted at TikTok and WeChat, citing later clarifications from the White House that the restrictions would not directly hit Tencent's gaming operations in the US.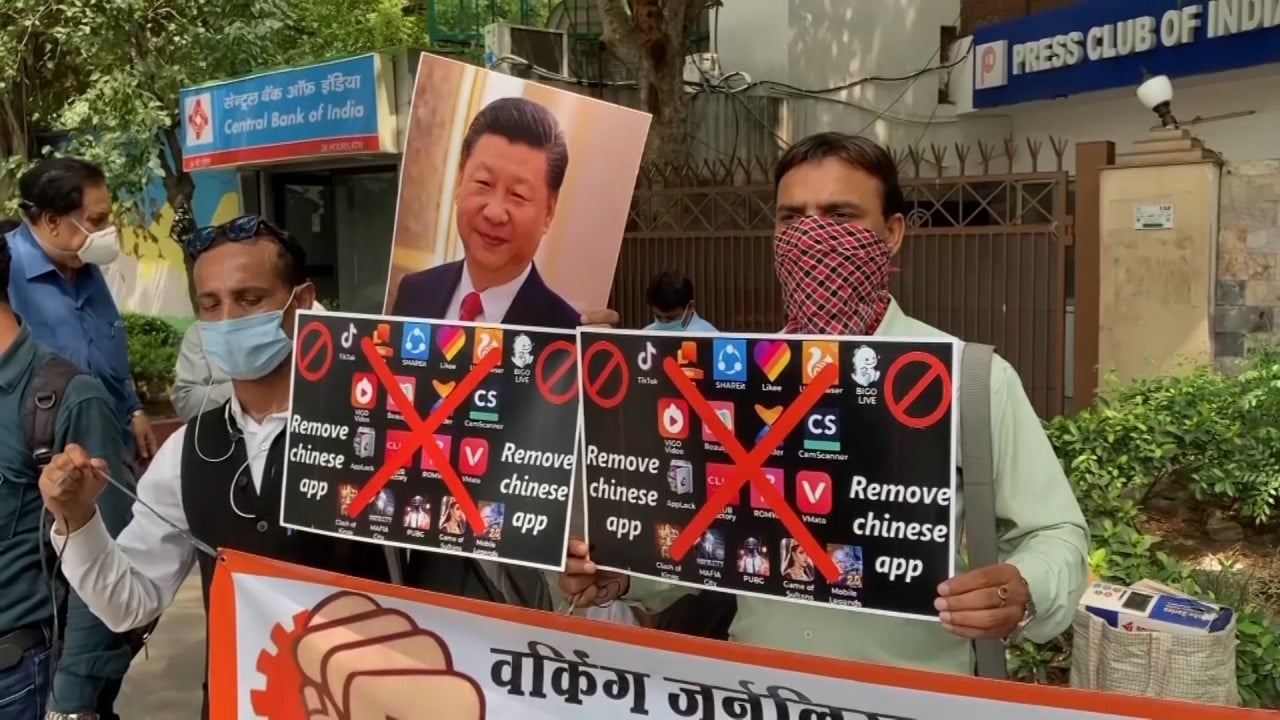 03:08
India bans dozens of Chinese apps, including TikTok and WeChat, after deadly border clash
India bans dozens of Chinese apps, including TikTok and WeChat, after deadly border clash
"That said, there's a high risk that other high profile Chinese firms – especially in the tech sector – could be targeted next," Marro said.
"A lot of this reflects national security concerns, but also political posturing before the election. These Chinese companies, and their non-Chinese partners, should be comprehensively reviewing their exposure to potential US policy actions as part of any doomsday scenario."
The latest executive orders follow months of concerns about privacy and censorship from US politicians over TikTok and WeChat. These worries have gained in momentum but have been rejected by Beijing, which accuses the US of "hypocrisy".
India, another major market for many Chinese tech firms, also cited national security in June as a reason to
ban Chinese owned apps
, including TikTok and WeChat, following a violent clash between the two countries on the Himalayan border which raised political tensions.
This article appeared in the South China Morning Post print edition as: Trump takes aim at Chinese-owned TikTok, WeChat