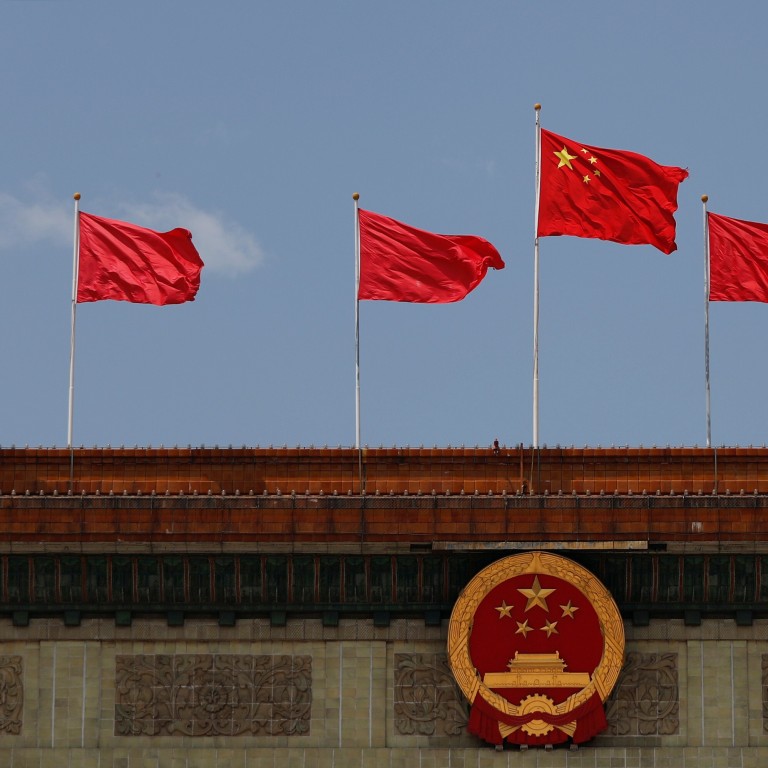 Does the US-led Five Eyes have wider sights on China?
A group of Renmin University international relations specialists says the alliance has become another part of Washington's efforts to contain Beijing
Japan is interested in becoming a 'sixth eye' but China should not respond by ramping up tensions, observer says
The observers, a group of international relations faculty staff at Beijing's Renmin University, said the alliance was just the start and the United States could encourage other countries and blocs to join forces.
"The Five Eyes alliance, which once operated in a secret and low-profile way, has come to light and become another major political alliance for the US to contain China," the group wrote in an article in the online magazine China Economic Diplomacy Watch on Thursday.
New Zealand also upgraded its Hong Kong travel advice to alert its citizens to the risks presented by the new law.
Beijing responded on Monday by ordering Hong Kong to suspend its extradition agreement and other criminal justice cooperation with New Zealand.
Two months earlier, New Zealand opted not to sign a joint Five Eyes statement condemning the national security law.
Comprising the US, Britain, Australia, Canada and New Zealand, the world's oldest intelligence sharing alliance, founded in 1941, is locked in an increasingly bitter fight with Beijing on multiple fronts, from technology to ideology to Hong Kong.
In another worrying sign for China, Japan this week expressed interest in joining the alliance. In Tokyo on Tuesday, Defence Minister Taro Kono said the five members "share basic values with Japan" and Japan wants "to continue to cooperate closely with the five countries".
The Renmin University experts said in the article that Japan's interest in becoming "the sixth eye" "raised the likelihood of a substantial expansion of the 'Five Eyes' alliance, which could pose substantial pressure for China as it deals with the comprehensive containment by the US".
They said the focus of future strategic competition between China and the US was expected to be the need to win over countries in the middle ground, including the European Union.
"If the 'Five Eyes Alliance' is the first round of attack against Beijing in the Sino-US strategic competition, the US is now joining other international powers to build up a wider political and economic coalition against China, and winning over the hesitant allies in Europe could be the second round in US' strategic competition with China," the authors wrote.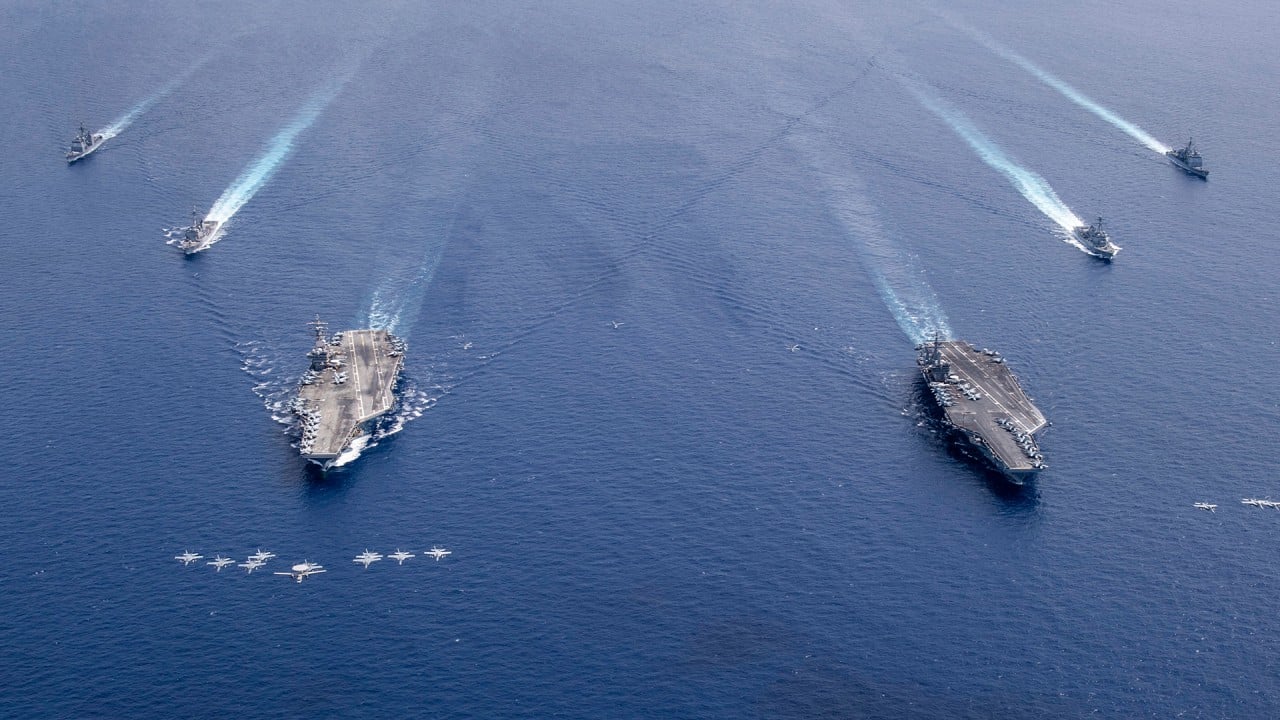 02:32
Washington's hardened position on Beijing's claims in South China Sea heightens US-China tensions
Washington's hardened position on Beijing's claims in South China Sea heightens US-China tensions
Wu Xinbo, an American studies expert with Fudan University in Shanghai, said that while Tokyo's attempt to join the Five Eyes could be seen as part of a broader effort to counter China, Beijing should not ramp up tensions.
Instead, Beijing could make it a priority to win over neighbours like South Korea and Southeast Asian nations. Unlike Japan, South Korea, another US ally, had maintained close ties with China during the coronavirus pandemic, he said.
Beijing and Washington have both been on a charm offensive in the region in recent weeks.
Chinese Foreign Minister Wang Yi held meetings with a number of counterparts in Southeast Asia, including the Philippines, Malaysia and Indonesia – all of which have disputes with China in the South China Sea.
And US Secretary of State Mike Pompeo held talks on Wednesday with Bruneian Foreign Minister II Erywan, pledging to expand security ties.
"To China, stabilising its relationships with Southeast Asian nations is very important," Wu said. "Everyone is making calls, but it is another story whether such calls have an effect."