Pakistan
Get more with myNEWS
A personalised news feed of stories that matter to you
Learn more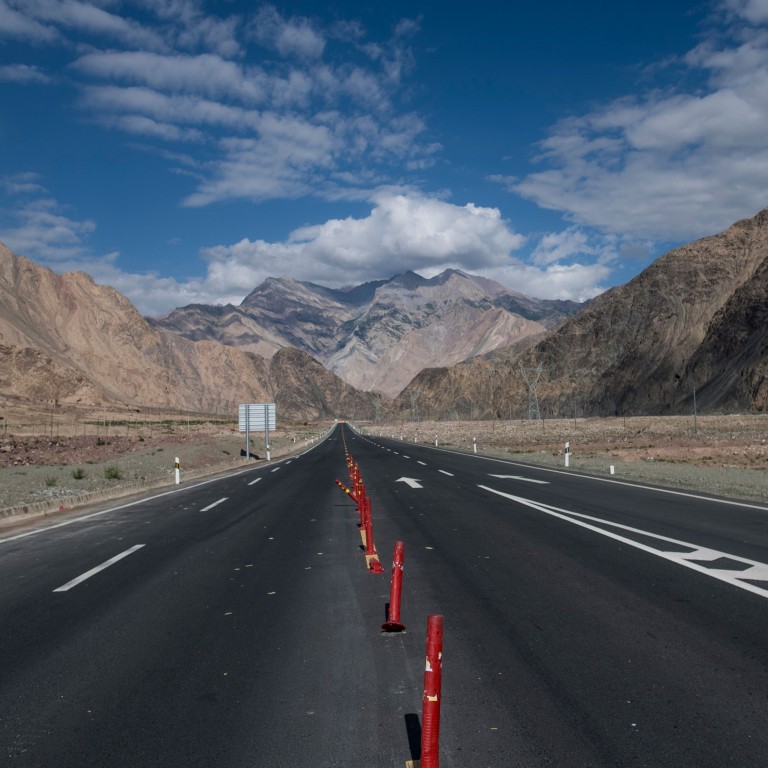 China, Pakistan push ahead with US$6.8 billion rail project in region disputed with India
Beijing also announces the opening of a 118km stretch of the 'Friendship Highway' that will run from Islamabad to Kashgar
Strengthening of ties comes a year after New Delhi revoked constitutional rights giving Kashmir greater independence
China and
Pakistan
have increased their cooperation on infrastructure development in Kashmir, where the two countries have individual territorial disputes with
India
.
Also this week, Beijing announced the opening of a 118km (73-mile) stretch of road from Thakot to Havelian as part of a larger road project that runs from Islamabad to Kashgar in China's Xinjiang region.
The new road runs close to India's westernmost territorial claims in the union territory of Jammu and Kashmir. Once completed, the so-called Friendship Highway will pass through areas of Kashmir in the Pakistan-administered region of Gilgit-Baltistan.
The road opening is evidence of the close relationship between China and Pakistan and comes a year after Delhi upset its two neighbours by revoking constitutional rights that gave greater independence to Kashmir.
"India is quite nervous about China and Pakistan transport projects," said Wang Dehua, an expert on South Asia at the Shanghai Municipal Centre for International Studies.
"The strategic position of the region is extremely important and the highway project shows it.
"In the past, the Kashmir issue was not central to the triangular relationship between India, Pakistan and China, but now it's very important. India has complicated matters, particularly for China with the formation of Ladakh," Wang said.
Following the constitutional changes, India in October redrew the map of Kashmir, splitting it in two to create Ladakh in the north and Jammu and Kashmir in the south. The move was criticised by Islamabad and Beijing, which have rival claims in the region.
China's foreign ministry said on Wednesday that "any unilateral change to the status quo in the Kashmir region is illegal and invalid".
"China's border tensions with India have to an extent strengthened Pakistani resolve, but China is not out there beating the drum [of war]," said James Dorsey, a senior fellow at the S. Rajaratnam School of International Studies in Singapore.
"It's a double-edged sword for China. China has serious investment in Pakistan, and a vested interest in calm in the country."
"If India and Pakistan go to war, it will deeply affect the regional peace on China's borders, and that's against China's interests," he said.
India's foreign affairs ministry said on Thursday it had rebuffed an attempt by China to initiate a discussion on Jammu and Kashmir at the UN Security Council.
"We firmly reject China's interference in our internal affairs and urge it to draw proper conclusions from such an infructuous attempt," it said.
"China doesn't want to see bloodshed on the border … [so it] will raise international attention to the risks of the conflict," Du said.
This article appeared in the South China Morning Post print edition as: China and Pakistan to press ahead with infrastructure projects in disputed lands