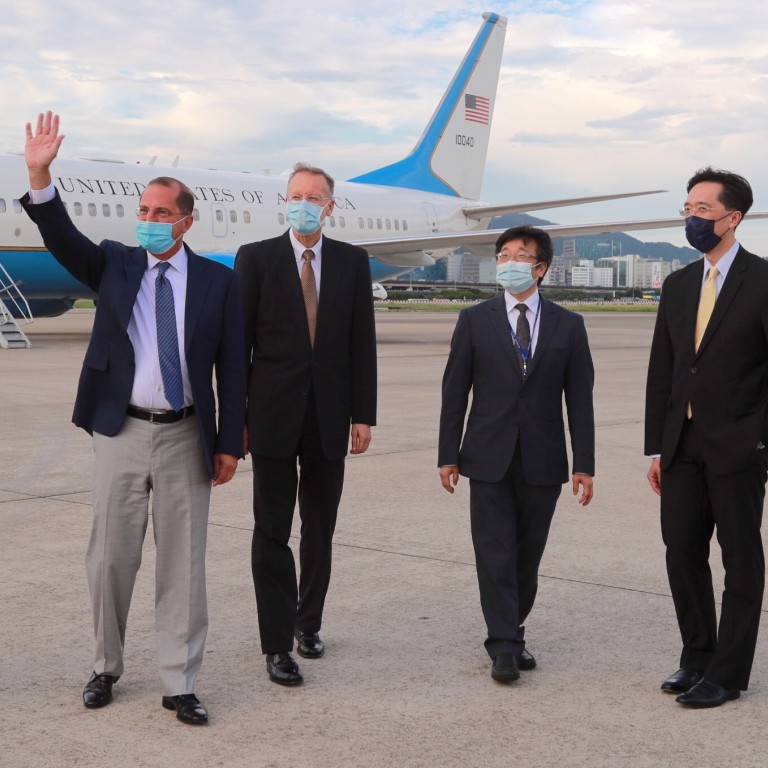 US Health Secretary Alex Azar starts Taiwan visit and says he will 'convey Donald Trump's support for health leadership' amid coronavirus pandemic
Azar becomes highest level US official to visit island since Washington switched diplomatic recognition in 1979
Beijing has reacted angrily to trip and has threatened retaliation
US Secretary of Health Alex Azar arrived in Taiwan on Sunday, making him the highest ranking American official to visit the island since 1979.
The visit is also the most high-profile since the Taiwan Travel Act, which authorises higher level exchanges between US and Taiwanese officials, was passed in 2018 and Azar is due to meet President Tsai Ing-wen in the next couple of days.
"I look forward to conveying President Trump's support for Taiwan's global health leadership and underscoring our shared belief that free and democratic societies are the best model for protecting and promoting health," Azar said in a statement released before his arrival.
"Taiwan has been a model of transparency and cooperation in global health during the Covid-19 pandemic and long before it," said the health secretary, whose country has recorded by far the largest number of coronavirus cases and deaths – more than 5 million cases and 160,000 deaths as of Sunday.
Upon his arrival at Songshan airport on a US government aircraft, Azar, who was wearing a face mask, was welcomed by Taiwan deputy foreign minister Tien Chung-kwang.
During the trip, he will also meet foreign minister Joseph Wu Jau-Shieh and health minister Chen Shih-chung and sign a health cooperation memorandum of understanding with Taiwan's government and visit the Centres for Disease Control.
Beijing has expressed its anger at the visit and threatened unspecified countermeasures.
It regards Taiwan as a breakaway province, and considers any official US-Taiwan exchange a breach of the one-China policy.
Chinese foreign ministry spokesman Wang Wenbin said the trip would send the wrong signals to Taiwan independence forces and seriously damage the peace and stability of the region.
"Any attempt to ignore, deny or challenge the one-China policy will end up in failure," said Wang.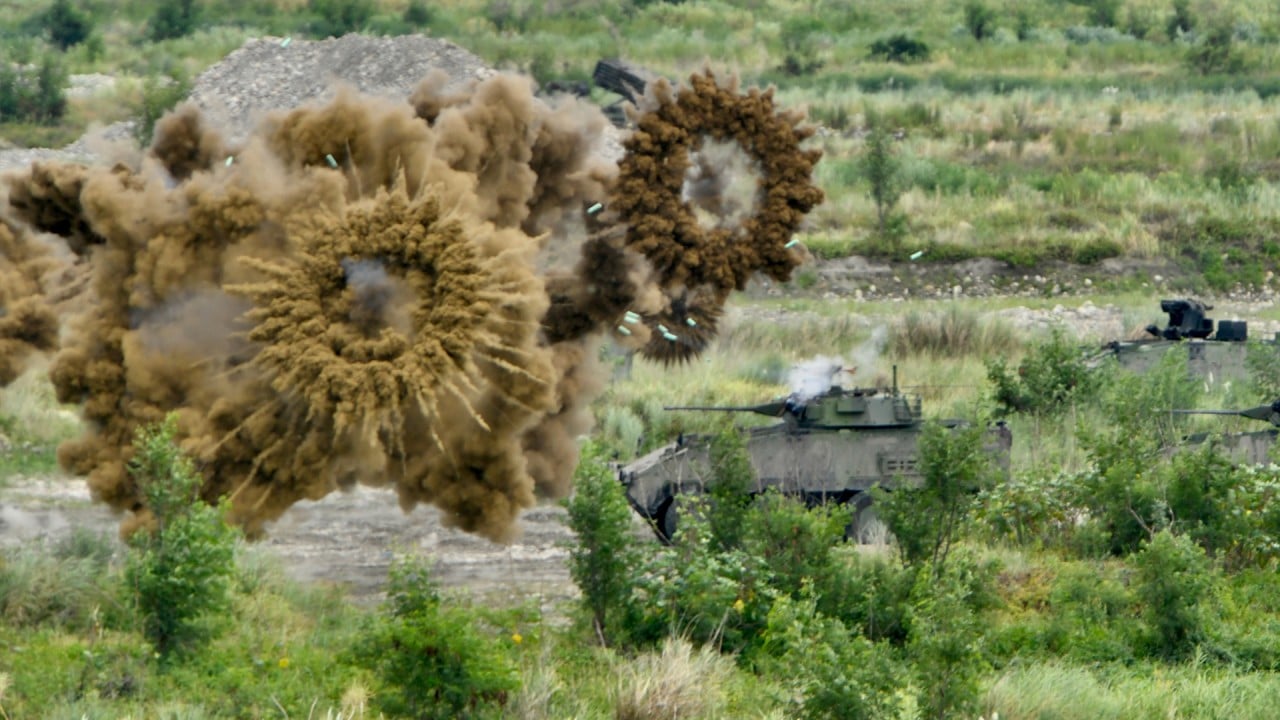 02:19
Taiwan military drill simulates coastal attack amid rising tensions with mainland China
Taiwan military drill simulates coastal attack amid rising tensions with mainland China
The policy acknowledges there is only one Chinese government following the end of the civil war in 1949, when the defeated Nationalists fled to Taiwan.
The US switched its official recognition and established diplomatic relationship with Beijing in 1979, but has maintained cultural, commercial, and other unofficial ties with Taipei since then.
These include a law obliging the US to help Taiwan defend itself. Beijing has never renounced the use of force as a way of reunifying the island with the mainland.
The Trump administration has stepped up its support for Taiwan, including more arms sales, as its relations with Beijing have deteriorated in recent years.
Meanwhile, two election victories for Tsai, from the independence-leaning Democratic Progressive Party, have also seen relations with the mainland worsen.
The Taiwan Travel Act, unanimously passed in both houses of Congress and signed by Donald Trump, encourages high-level exchanges between US and Taiwanese officials and was seen as a significant upgrade in relations between the two sides.
This article appeared in the South China Morning Post print edition as: US health secretary arrives in Taipei