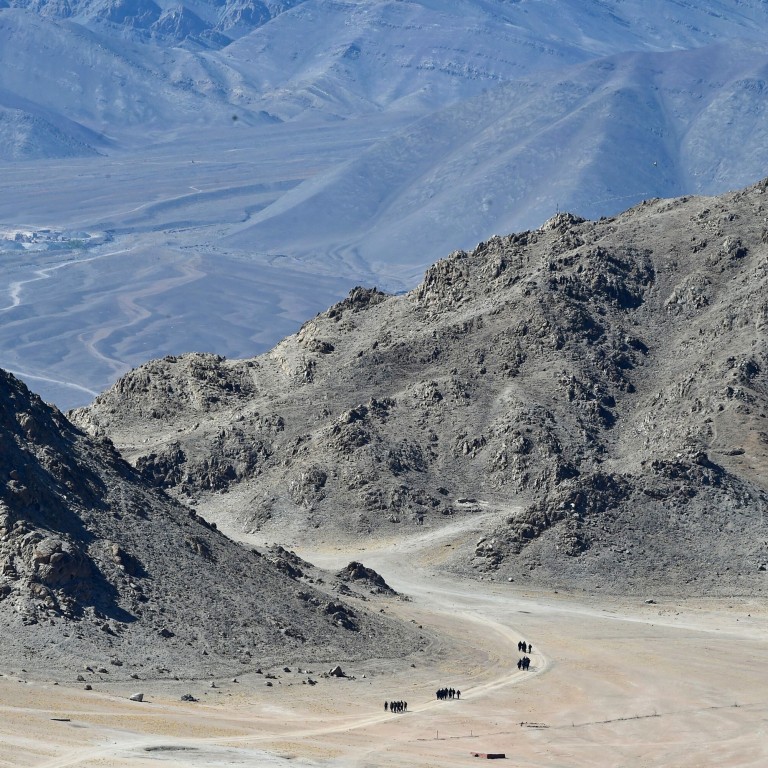 China-India border row: no sign of progress as winter looms
Without a breakthrough, troops must prepare for harsh months ahead in the Himalayas, Indian sources say
This comes as commanders from both sides held fifth round of talks on Saturday
Military talks on the
India-China border row
have yielded little progress and Indian troops must be prepared for the "long haul", according to military and diplomatic sources in New Delhi.
The talks took place at Daulat Beg Oldi, on the Chinese side of the Line of Actual Control (LAC) in the Depsang Plains, the focus of the latest de-escalation efforts.
Major General Abhijit Bapat led the Indian delegation but China did not say who its representatives were.
The area lies within territory India claims as part of Ladakh and China sees as part of its own. Indian and Chinese troops were locked in a three-week stand-off in Ladakh in 2013 that ended in both sides withdrawing troops.
The area is one of several locations along several hundred kilometres of disputed border, with troops stationed in hotspots like Pangong Lake and the Galwan Valley.
An Indian military source said Chinese soldiers had come "well within the Indian claim line and have disrupted our routine patrolling in these areas".
"This has become a matter of worry because the Depsang Plains are very strategic for us," the source said.
A diplomat based in New Delhi said the Chinese soldiers were unlikely to leave the area soon.
He said there was consensus among Indian diplomatic and military officials that Indian troops had to be prepared for "the long haul", particularly with the harsh Himalayan winter starting in September.
Pravin Sawhney, a retired military official and defence analyst, said the Indian army had little option but to wait for a resolution.
"Militarily, the only thing that India can do is to block the Chinese from a further ingress," Sawhney said, adding that this would not be easy.
"The LAC is a very long border and this will not be a foolproof solution. We will have to be here all winter. India has little choice," said Sawhney, the founder-editor of national security magazine Force.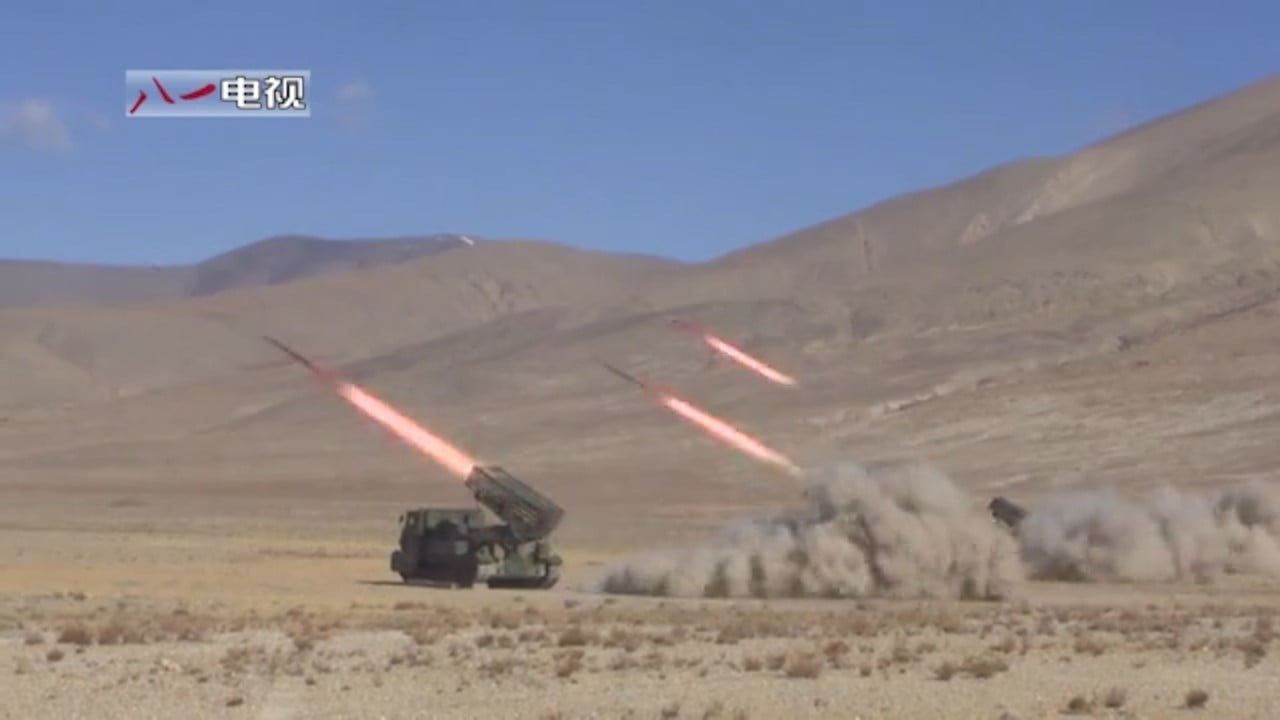 01:55
Chinese exercise in Tibet after border clash with India
Chinese exercise in Tibet after border clash with India
But Wang Dehua, an expert on South Asia at the Shanghai Municipal Centre for International Studies, said the looming harsh winter might be a catalyst for progress in the talks.
"It's not necessary to drag things out until the winter. China definitely doesn't want to fight India, and India isn't ready to fight," Wang said.
"The best way out is an agreement as early as possible. It's extremely difficult for India to maintain hundreds of thousands of troops in the high mountain region through the winter.
"This round of talks gave me some encouragement, and there is still hope for the next round."