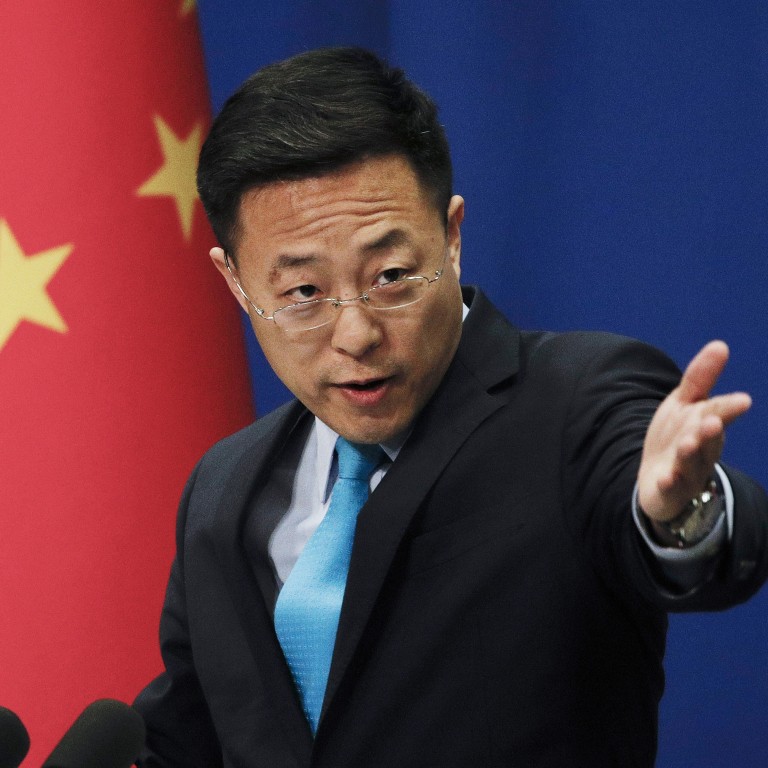 Is it time for China to leash its Wolf Warrior diplomats?
Many of the country's envoys have taken a more strident approach but some insiders are calling for a more tempered strategy towards the rest of the world
The internal debate is part of a broader discussion on how to manage relations with the US
Until just a few years ago, China's diplomats were known largely for their caution and restraint.
For decades their approach was to give little away in public but as relations soured with the West – and the United States in particular – there was a noticeable change towards a more aggressive tack.
Chinese diplomats became more strident in their comments and became branded
Wolf Warriors,
a reference to a nationalistic movie franchise that was hugely popular in China.
He noted that there was some disagreement in the Chinese diplomatic community about the virtues of the approach, with some saying it risked alienating the country from the rest of the world.
The internal debate is part of a broader discussion on how to manage relations with the US, which have been in free fall this year and are expected to further deteriorate in the lead-up to the US election in November.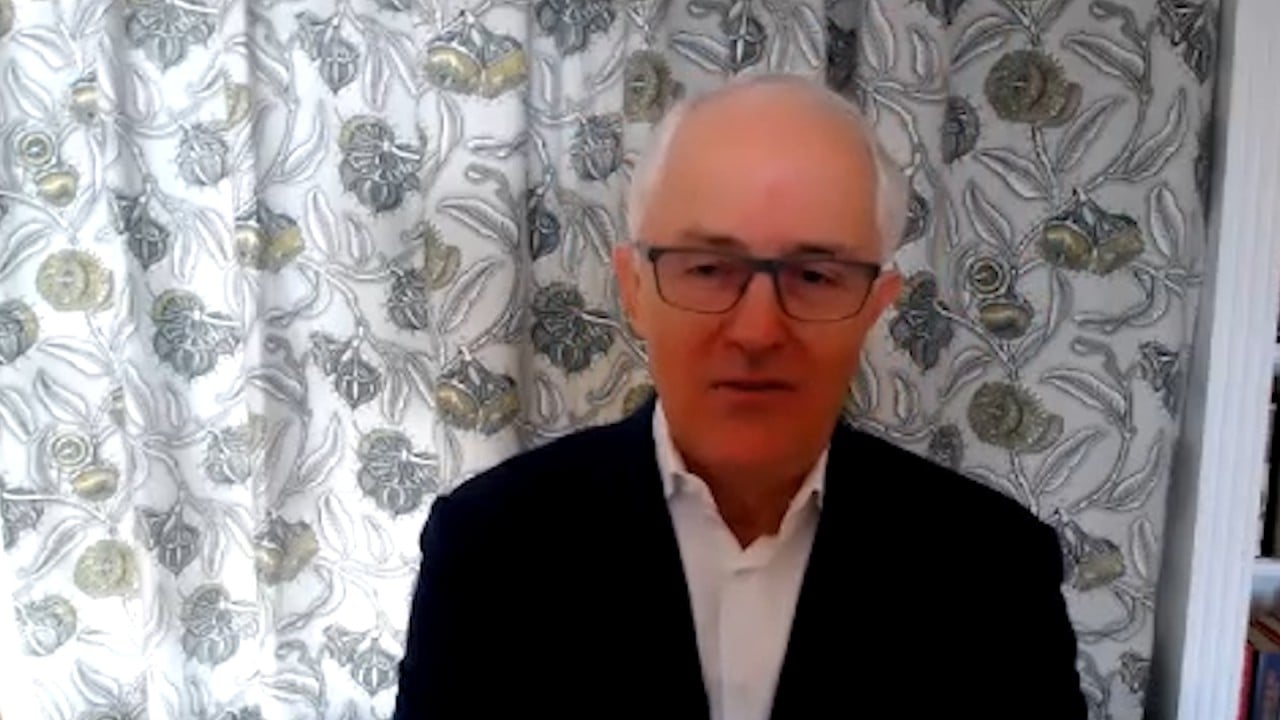 00:59
China's 'wolf warrior' diplomacy counterproductive, says former Australian PM Turnbull
China's 'wolf warrior' diplomacy counterproductive, says former Australian PM Turnbull
The source said the foreign ministry was still under pressure to "play up the fighting spirit" but there were also calls internally for reflection on Wolf Warrior diplomacy.
He said there was disagreement of how Chinese diplomats abroad responded to criticism, with some being too nationalistic.
"[Diplomats should] stay cool-headed, play neutral but not be sarcastic, and refrain from scornful expressions," the source said. "We need career diplomats who are experienced and sophisticated in delivering Chinese positions amid conflicts with others."
Dialogue should also be pursued with Washington to avoid further miscalculations and to prevent a complete collapse in relations, the source said.
One of the most prominent Wolf Warriors is foreign ministry spokesman Zhao Lijian.
In mid-March in one of his most controversial Twitter outbursts,
Zhao promoted the conspiracy theory
that the US could have been responsible for bringing the new coronavirus to Wuhan, the initial epicentre of the epidemic in China.
Other Chinese envoys stoked similar outrage. In Paris, ambassador Lu Shaye was summoned by the French foreign ministry to explain comments on his embassy website claiming that France had left its citizens to die of coronavirus in aged care homes.
Their comments are in line with instructions issued by the Communist Party's Central Commission for Discipline Inspection, telling the foreign ministry to "beef up fighting awareness and enhance fighting skills".
Those instructions have not just applied to the pandemic – Chinese diplomats have traded barbs with the US over a wide range of issues, from ideology to politics, intelligence and security.
In recent weeks, though, the tone has softened.
Chinese Foreign Minister Wang Yi and President Xi Jinping's top diplomatic adviser, Yang Jiechi, have
delivered conciliatory remarks to the US
, calling for dialogue to work out solutions and a road map for bilateral relations. They have also limited their criticism to "a handful of politicians" in the US who "deliberately impaired bilateral ties to serve their own interests".
Leading researchers and advisers have also sounded the alarm that aggressive nationalism will only push the world further away from China.
Shi Yinhong, a professor of international relations at Renmin University, said in an online webinar in May that the aggressive remarks had failed to acknowledge the complexities of the international issues and they were delivered "too hastily, too soon and too loudly in tone".
Wang Yizhou, associate dean at Peking University's school of international studies, said in an interview with state news agency Xinhua that China should have an appropriate assessment of its own strengths and weaknesses.
Wang said the biggest danger was not in one or two specific flashpoints of conflicts or a decoupling at the policy level, but in "blind spots" in development strategies.
"[We need to] combine the hard power of strength and soft power of wisdom and strategy, to avoid an emotional response [to the US] and have a clear and accurate assessment of ourselves," he said.
This article appeared in the South China Morning Post print edition as: Envoys urged to reflect on Wolf Warrior approach