Belarus
Get more with myNEWS
A personalised news feed of stories that matter to you
Learn more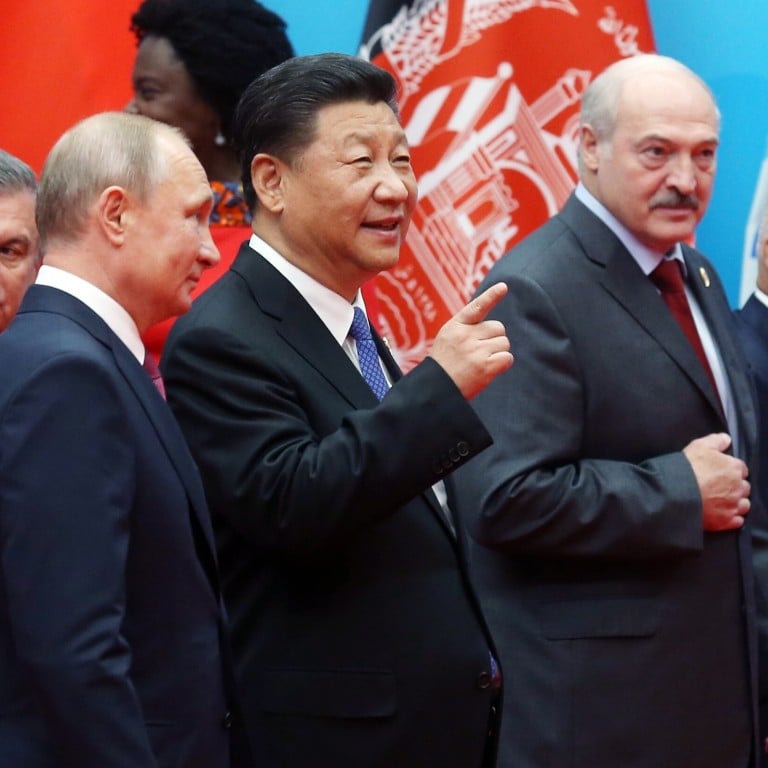 China shows support for Belarusian leader amid criticism from EU
'It would send a very troubling message … if China continues to lend Lukashenko support,' EU official says
Comment comes in wake of accusations of corruption in presidential election that Alexander Lukashenko won with a landslide
As the political instability in
Belarus
continues to worsen, China is the only major power that supports its long-time president, Alexander Lukashenko.
Accused by the European Union and the United States
of rigging the August 9 election
, which saw him win a sixth term, Lukashenko said Russia tried to destabilise his country ahead of the poll, amid Minsk's strained ties with its traditional ally in the Kremlin.
On Friday, all 27 EU foreign ministers prepared a list of Belarusian officials to be sanctioned, in response to days of brutal crackdowns on protesters, at least two of whom were killed and 6,000 arrested – in the wake of Lukashenko's election victory, which they described as "neither free nor fair".
The EU also "considers the results to have been falsified and therefore does not accept the results of the election," they said in a press release.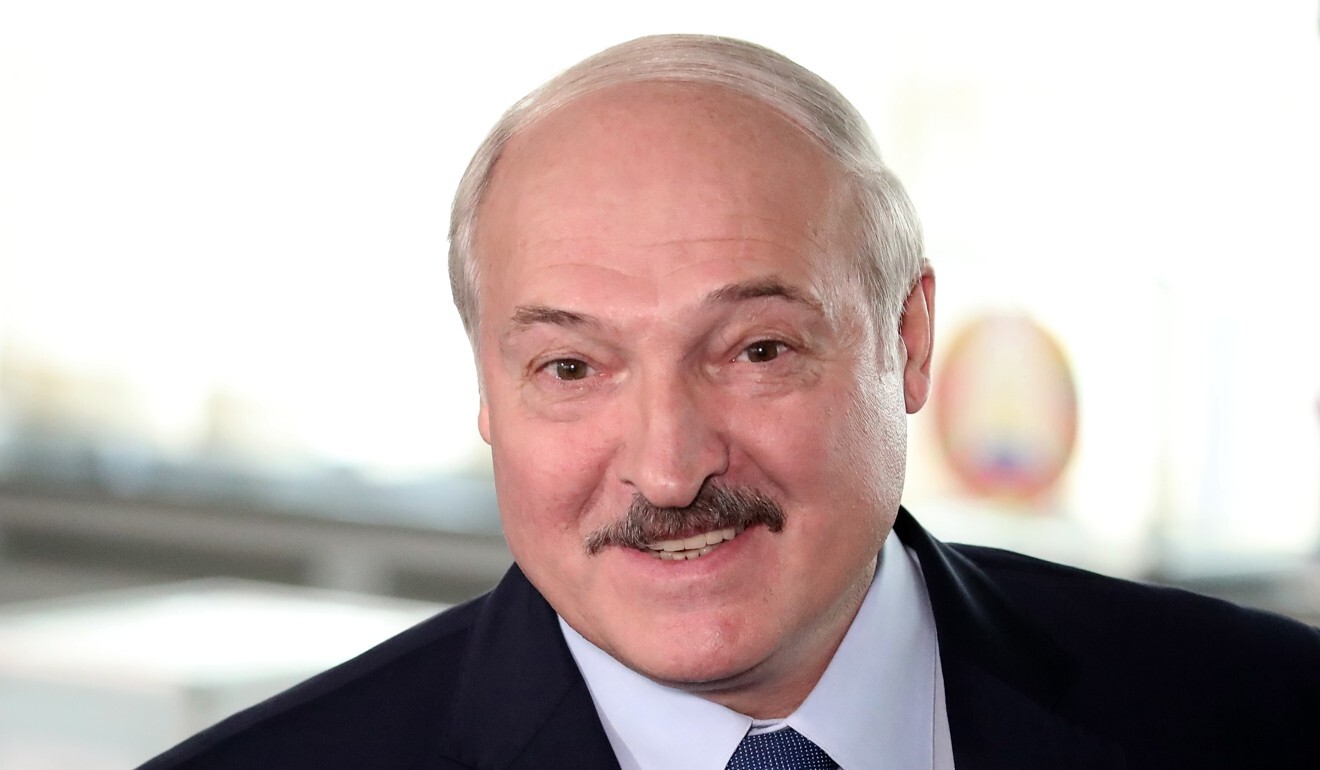 The EU's rejection of the result is contrasted with the personal endorsement of Lukashenko by Chinese President Xi Jinping.
In a telephone call to Lukashenko on Monday, Xi offered congratulations "on behalf of the Chinese government, the Chinese people, and in my own name", Xinhua reported.
Xi said he was ready to work with Lukashenko to "jointly push forward China-Belarus comprehensive strategic partnership and expand mutually beneficial cooperation between the two countries in various fields".
On the other hand, Belarus' relationship with Russia is tense. Days before the election, 33 Russians were arrested in Belarus on a charge of planning to orchestrate "mass riots" there.
According to Minsk, the suspects were from the private paramilitary company Wagner, a group long accused of being close to the Kremlin and of deploying its mercenaries in foreign countries.
When Lukashenko announced his victory, Russian President Vladimir Putin called to congratulate him, and the 33 Russians were released.
Lukashenko, 65, has ruled Belarus since 1994 but faces increasing anger over his handling of the coronavirus pandemic, a sluggish economy and human rights.
State-approved exit polls showed him winning almost 80 per cent of the vote while
his main opponent Svetlana Tikhanouskaya
, a former English teacher who emerged from obscurity a few weeks ago to lead rallies against him, won less than 7 per cent.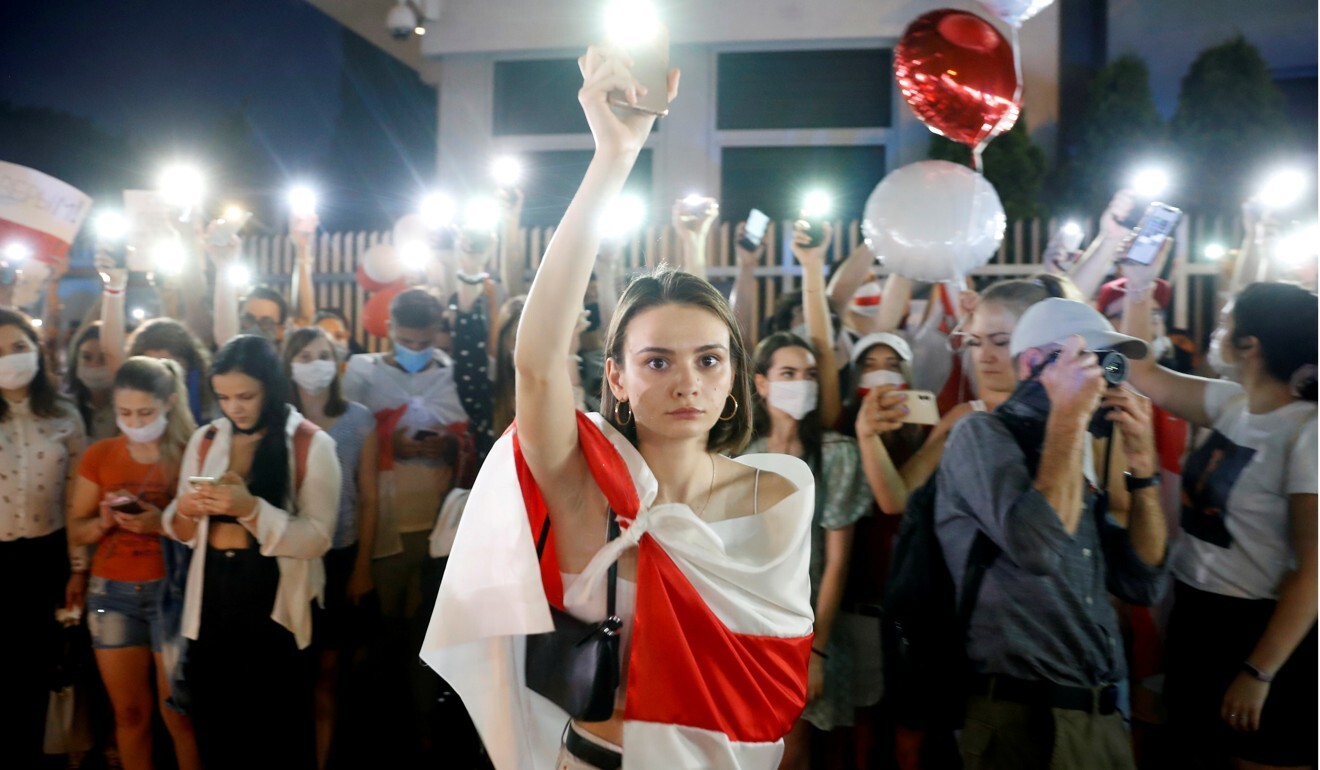 An EU official, speaking on condition of anonymity, said the bloc would pay close attention to China's handling of what they considered to be "a European affair".
"It would send a very troubling message to EU member states – who are united in the response on Belarus – if China continues to lend Lukashenko support," he said.
Lukashenko remaining in power is essential to secure Chinese business interest in the country, analysts say.
China has pledged US$520 million worth of investment in the China-Belarus industrial park, Great Stone, according to Belarusian officials. The funds were used to build a public road, a fire depot, a communication network and a gas supply network to the park's borders.
In a phone call with Lukashenko two months ago, Xi called on the two sides to accelerate the construction of the park, increase cooperation and boost relations.
He described China-Belarus ties as "sticking together through thick and thin and looking out for each other".
Xi's cosiness with Lukashenko faces another point of geopolitical tension: Russia.
In January, Lukashenko accused Putin of trying to make Belarus – formerly part of the Soviet Union – a part of Russia. Putin has long pushed for closer ties with Minsk under the auspices of a unified state, something Lukashenko has so far rejected, accusing Russia of wanting to swallow up his country of 9.5 million people.
Belarus is a key transit country for Russian oil flowing to the West, and Moscow has long viewed it as a useful buffer zone between itself and Nato.
After receiving the Chinese funding in October, Belarusian Finance Minister Maksim Yermalovich said: "We do not consider the loan of the government of the Russian Federation as a source of funding and, in fact, are not negotiating on this loan.
"We have not provided any requests to the Russian side. We do not expect to receive the Russian loan."