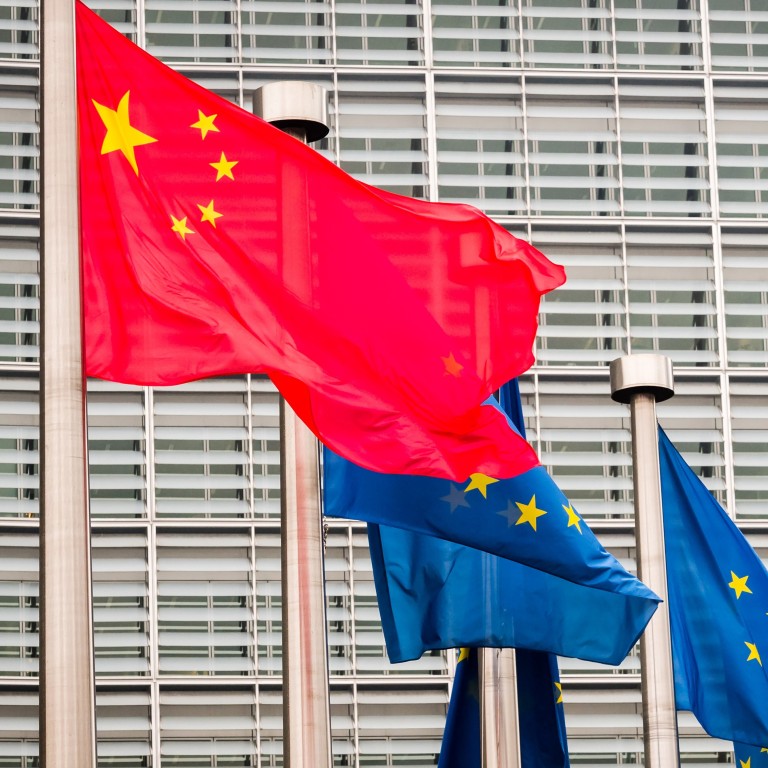 China-EU special summit to have trade focus, as US election looms
Extraordinary summit will prioritise EU-China investment agreement, source reveals
Talks by video between President Xi Jinping and some European leaders come as EU plots its path through US-China rivalry
Chinese President
Xi Jinping
will hold a video summit with some
European Union
leaders in mid-September that is set to put trade in the spotlight just weeks before the US presidential election, the
South China Morning Post
has learned.
German Chancellor Angela Merkel and French President Emmanuel Macron are expected to join the September 14 summit, alongside Charles Michel and Ursula von der Leyen, presidents of the European Council and European Commission respectively.
The EU is negotiating with China over a potential
investment agreement
that seeks to protect European business interests in the world's second-biggest economy.
"The priority of the special summit is going to be on concluding the EU-China investment agreement by the end of this year," an EU source briefed on the matter said.
Von der Leyen told Xi in June
to step up political attention on ongoing investment talks by the "end of summer" to clinch a treaty by the end of the year.
Still under discussion, the September summit could be scaled down from the originally planned face-to-face meeting with the heads of government of all 27 EU member states, which increasingly view Beijing as a "systemic rival" rather than a partner.
Joe Biden, the Democratic Party candidate challenging US President Donald Trump in the
November 3 poll
, has vowed to
work more closely with like-minded allies
to handle China, making some Chinese diplomats believe it is urgent to build a closer working relationship with European countries.
The EU wants to take its own path on world affairs without being drawn into the
US-China rivalry
. But the bloc has acknowledged its affinity with the United States on values and democracy, and promised to work with US Secretary of State Mike Pompeo regarding China.
Xi's talks with Michel and Von der Leyen in June came during China's regular summit with the EU. The one in September is known as an extraordinary summit.
Given that Germany currently holds the rotating EU presidency, Merkel had initially wanted to invite Xi for a physical meeting in the German city of Leipzig to foster longer-term EU-China relations. That plan was disrupted by the coronavirus pandemic.
EU policymakers and diplomats have signalled that they would not accept an investment agreement without Chinese commitment to give European businesses greater market access or create a level playing field between European and Chinese companies in China.
Although China has made progress in recent talks, EU negotiators have
complained about a lack of Chinese commitment
to meet their demands in full, while the Chinese ambassador to the EU, Zhang Ming, has told the
Post
that the EU should meet China halfway.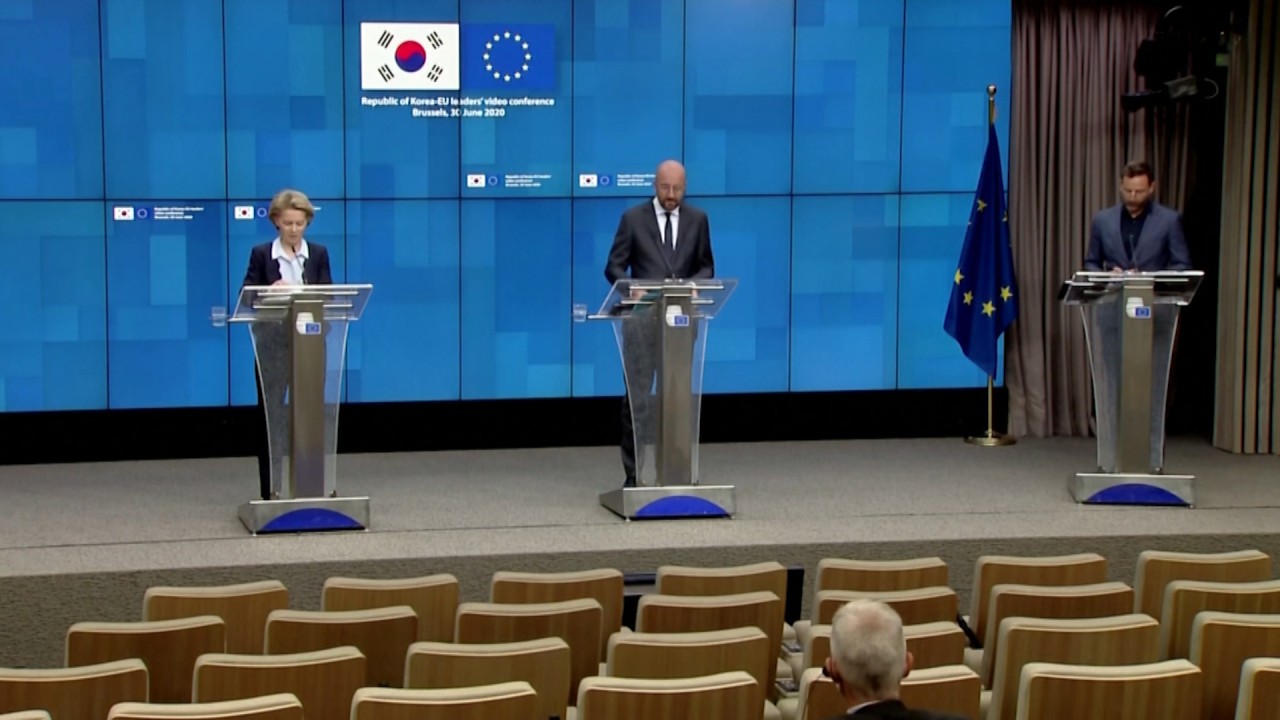 00:55
EU 'deplores' China's decision to enact national security law for Hong Kong
EU 'deplores' China's decision to enact national security law for Hong Kong
The EU is also going to press Xi on
the issue of Hong Kong
, although the former British colony is unlikely to dominate the discussion, an EU official said, adding: "Britain is not at the table any more, after all."
The fact that elections for Hong Kong's legislature have been delayed for a year from the original date of September 6 also gave EU officials a lower sense of urgency.
Another issue Merkel could focus on is climate change. EU policymakers believe China has failed to live up to expectations to do more as the world's biggest carbon dioxide polluter.
The bloc itself is trying to ensure that post-Covid-19 economic stimulus plans for its member states go hand in hand with sustainable and climate-conscious developments.
This article appeared in the South China Morning Post print edition as: Xi to hold summit by video with EU leaders