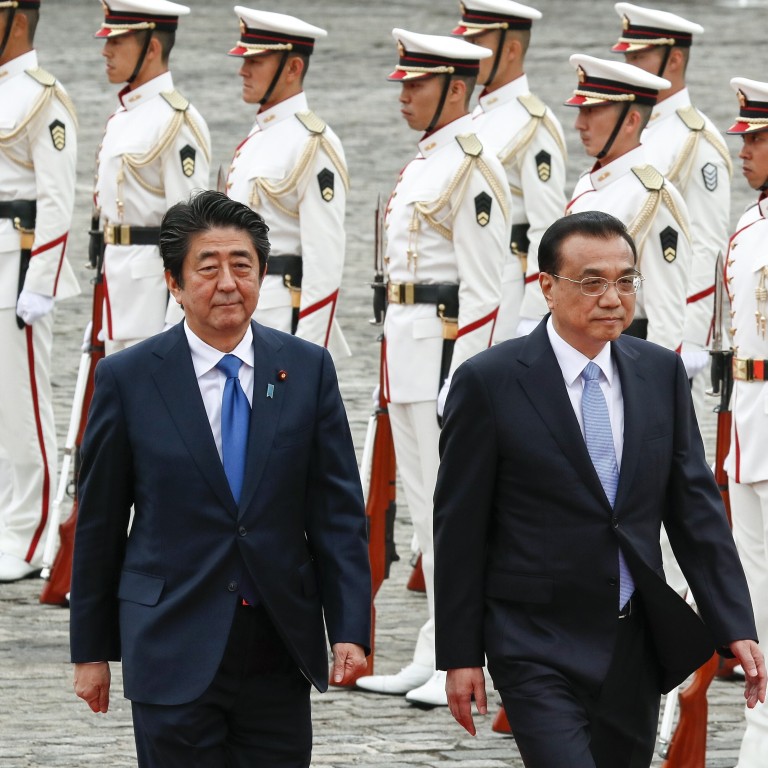 Why Japanese Prime Minister Shinzo Abe's resignation is unlikely to change approach to China
The Liberal Democrat leader announced that he would step down due to health issues
Analysts believe that whoever succeeds him will want to continue the balancing act between China and the United States
The next Japanese prime minister is expected to continue Shinzo Abe's approach towards China, balancing economic ties with a more hawkish approach to security.
Abe, whose second term in office began in 2012, announced on Friday that he would resign for medical reasons.
His eight-year spell in office saw several ups and downs in Japan's relations with Beijing, with the Covid-19 pandemic and introduction of a national security law in Hong Kong straining ties this year.
Abe, Japan's longest-serving prime minister, said on Friday that he did not want his worsening health to affect important policy decisions and would therefore step down.
But he will remain in his post until the ruling Liberal Democratic Party chooses a new leader.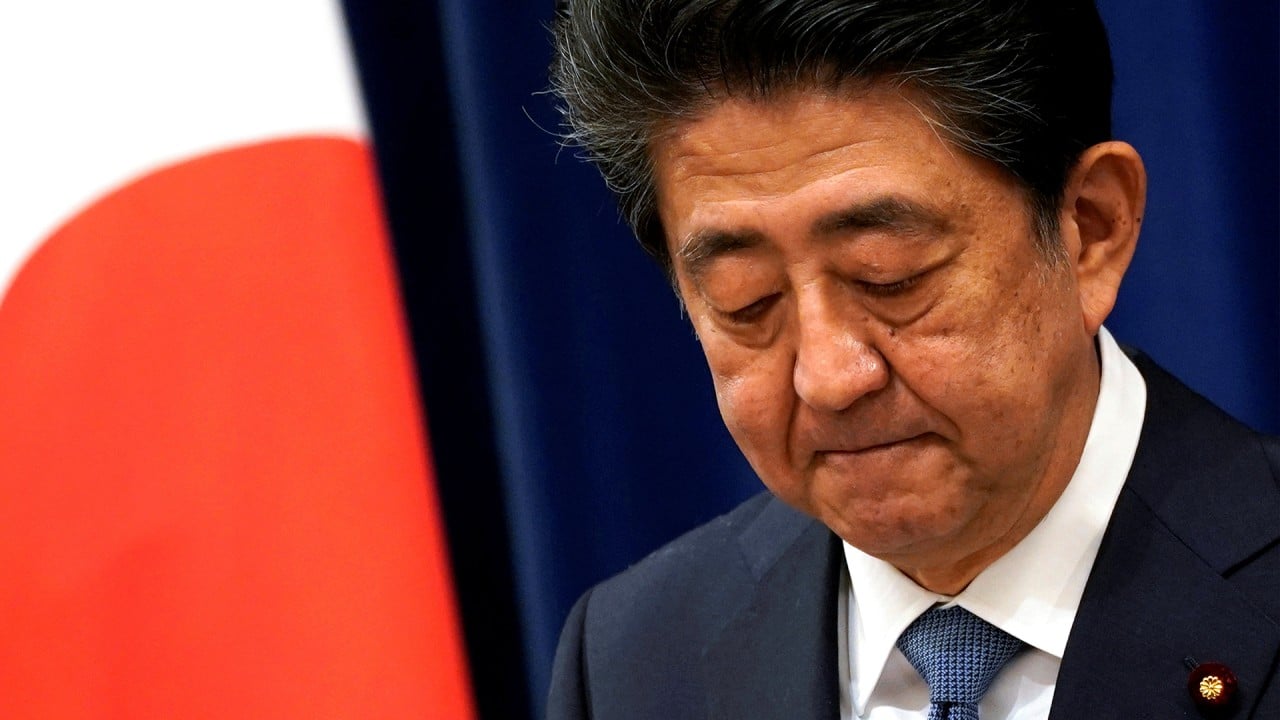 02:19
Japan's Prime Minister Shinzo Abe resigns for health reasons
Japan's Prime Minister Shinzo Abe resigns for health reasons
While there is no clear successor in waiting, front runners include Shigeru Ishiba, the former defence minister and Fumio Kishida, the former foreign minister. Both have indicated that they will stand.
Abe loyalists, including Finance Minister Taro Aso, also a former prime minister, and Chief Cabinet Secretary Yoshihide Suga are also seen as contenders.
Other cabinet members, including Defence Minister Taro Kono, Environment Minister Shinjiro Koizumi, the son of a former prime minister, and Health Minister Katsunobu Kato have also been tipped as possible contenders.
Ishiba, one of the few Liberal Democrat politicians to have criticised Abe publicly, leads the opinion polls, but is believed to be less popular among the party.
He supports Abe's attempts to revise the country's post-war pacifist constitution but has criticised his approach as too hasty. Ishiba has also ruled out visiting the Yasukuni Shrine, which honours Japan's wartime dead, including convicted war criminals, and is seen abroad as a symbol of the country's military past.
"This could mean that Ishiba will be friendlier to China and less extreme in pushing for changes in Japan's pacifist charter," said Liu Jiangyong, a Japanese affairs expert at Tsinghua University in Beijing.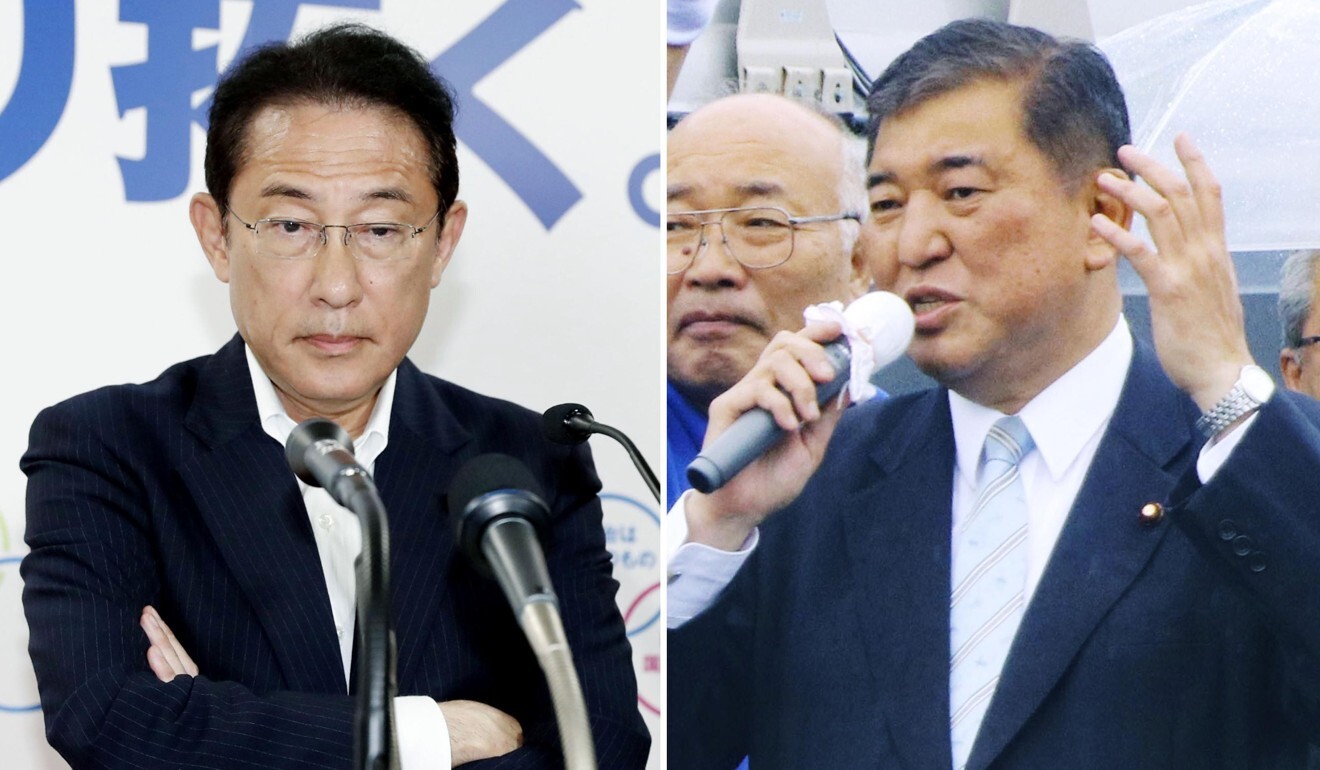 Chinese foreign ministry spokesman Zhao Lijian refused to comment on the succession, saying only that Beijing wanted to continue developing ties between the two countries.
Analysts said that Japan was unlikely to change its present approach of trying to avoid being caught up in the rivalry between the US, its key ally, and China, its largest trading partner.
"Aligning with the US, but at the same time maintaining functioning relations with China, is Japan's top priority … this will not change," said Michito Tsuruoka, an associate professor at Keio University in Tokyo.
But Tsuruoka said such an approach could prove "untenable" if relations between Beijing and Washington continue to deteriorate.
The result of the US presidential election could also be key to shaping Tokyo's approach, other analysts said.
"If [Donald] Trump wins and continues his aggressive policies with China, Sino-Japan relations would be affected because Japan is, after all, a key ally to the US," Liu said, adding that Joe Biden may adopt a "less extreme" approach to Beijing.
Abe has tried to avoid direct conflict with China despite the two countries' territorial dispute in the East China Sea, which triggered a wave of anti-Japanese protests across China in 2012, as well as tensions over the handling of the coronavirus outbreak and Hong Kong.
"His policy is one that emphasises being both realistic and pragmatic," said Huang Dahui, an international relations expert with Renmin University in Beijing.
Relations appeared to have been improving over the past two years, with Chinese Premier Li Keqiang making an "ice-breaking" visit to Tokyo in May 2018 and Abe visiting Beijing the following year – the first Japanese leader to visit China in eight years.
But amid the Covid-19 pandemic, Abe has called on Japanese firms to relocate their operations to reduce Japan's dependence on China. However, Huang said the size of the Chinese market meant this would not be an easy choice for companies to make.
This article appeared in the South China Morning Post print edition as: Successor 'likely to continue Abe's policies on China'