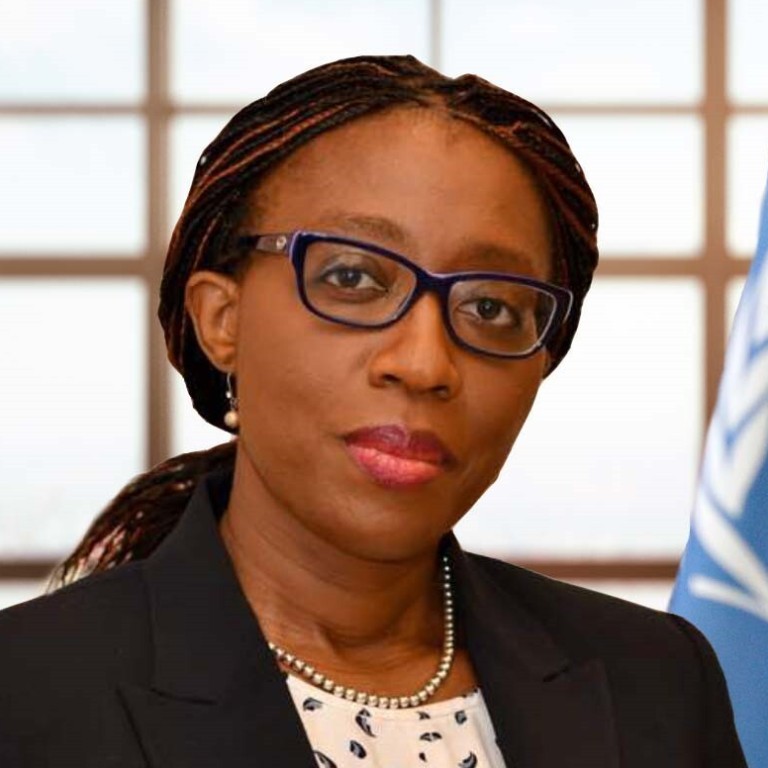 G20 debt relief for Africa may be too little too late as coronavirus pandemic takes toll
Economic Commission for Africa negotiator says she is not aware of any African countries gaining from China debt relief under G20 deal
Eligible countries spend US$92 million a day on debt payments when they could be tackling pandemic-related crises: campaigner
The plan by G20 countries to suspend debt service for African countries until the end of the year may not go far enough or may come too late as
coronavirus
ravages economies on the continent.
Vera Songwe, executive secretary of the
UN
's Economic Commission for Africa (ECA), who has been spearheading negotiations between African governments and international lenders, said that by August,
the G20 "debt standstill" scheme
had resulted in US$2 billion in debt service relief to 18 of the 38 eligible African countries until the end of this year.
But that amount was from US$11.5 billion that eligible countries had been expected to benefit in debt service savings between May and December 2020.
Songwe, who has held senior positions at the World Bank and the International Finance Corporation (IFC), said the initiative "is a welcome effort but does not go far enough".
She said the debt initiative extended only to official bilateral debt, which represented around one-third of external debt service of eligible countries through to the end of this year, and also did not include liquidity constrained middle-income countries.
"What is needed are additional resources similar in scale to the almost US$11 trillion in stimulus funding provided to developed countries through their central banks," Songwe said.
Further, the deal needs to be extended for at least an extra two years and must be expanded to include vulnerable countries which might not necessarily be classified as poor or the least developed countries, she said.
Songwe echoes calls by African presidents at a meeting on August 20 for an extension of the debt moratorium to December 2021 with the expectation that multilateral institutions and bilateral creditors outside the Paris Club would take part. Members of the Paris Club, mainly the richest Western nations, discuss debt restructuring or debt relief for developing or poor countries.
China and the Group of 7 richest nations, including the United States and France have, however, agreed to push for an extension of the G20 debt initiative by one year when the G20 members meet in November.
Since about 30 per cent of Africa's debt is owed to private lenders, private sector participation is required to unlock additional savings for African countries, according to Songwe. Africa's debt to China alone is about US$150 billion.
She said it was also important to ensure greater transparency in the implementation of the initiative by both Paris and non-Paris club members of the G20.
Songwe said she was not aware of any African countries that had gained from debt relief from China under the G20 deal.
"President Xi has, however, committed to this and we hope that very soon this can happen as time is of the essence and additional resources in a timely manner could save lives and livelihoods," she said.
Early this month, Songwe met officials from the Chinese Mission to the African Union, who included ambassador Liu Yuxi, head of the mission, and Wu Peng, director of the Department of African Affairs at the Ministry of Foreign Affairs, and called on China to honour the pledge made by President Xi Jinping on his country's participation in the G20 Debt Service Suspension Initiative (DSSI).
However, on Tuesday, Beijing announced that it had approved debt relief for 10 poor countries and negotiations were ongoing for others.
China's foreign ministry said on Tuesday that since the G20's debt service was adopted in April, Beijing had received debt relief requests from more than 20 countries, and reached agreement with more than 10 of them by the end of July.
"Consultations are being held between China and other requesting countries and progress has been made in this regard," foreign ministry spokesman Zhao Lijian said, without saying which countries had benefited. "We also encourage Chinese financial institutions to respond to the DSSI."
He also said it was "imperative" for the World Bank and other multilateral development banks to take part in the debt relief process.
The London-based Jubilee Debt Campaign, which is pushing for loans to the poorest countries to be cancelled, said a lack of transparency over what debts had been suspended, alongside the G20's failure to tackle debts owed to private lenders and multilateral institutions, meant it was falling far short of what was needed.
"Countries eligible for the DSSI are still spending US$92 million a day on debt payments, money they urgently need to tackle the health and economic crisis caused by Covid-19," Tim Jones, head of policy at the Jubilee Debt Campaign, said.
He said so far the G20 had suspended US$5.3 billion of debt payments to other governments, falling well short of the US$12 billion they said they would suspend.
"Neither China or the Paris Club are reporting which payments by which countries have been suspended," Jones said.
In April, the G20 said both private lenders and multilateral institutions would also be asked to suspend debt payments. But "neither have, so the G20 should now make them do so", he said.
Jones said the countries covered by the DSSI were due to pay US$12 billion to private lenders and US$9 billion to multilateral institutions, alongside the US$12 billion to other governments, during the period covered by the DSSI.