Taiwan
Get more with myNEWS
A personalised news feed of stories that matter to you
Learn more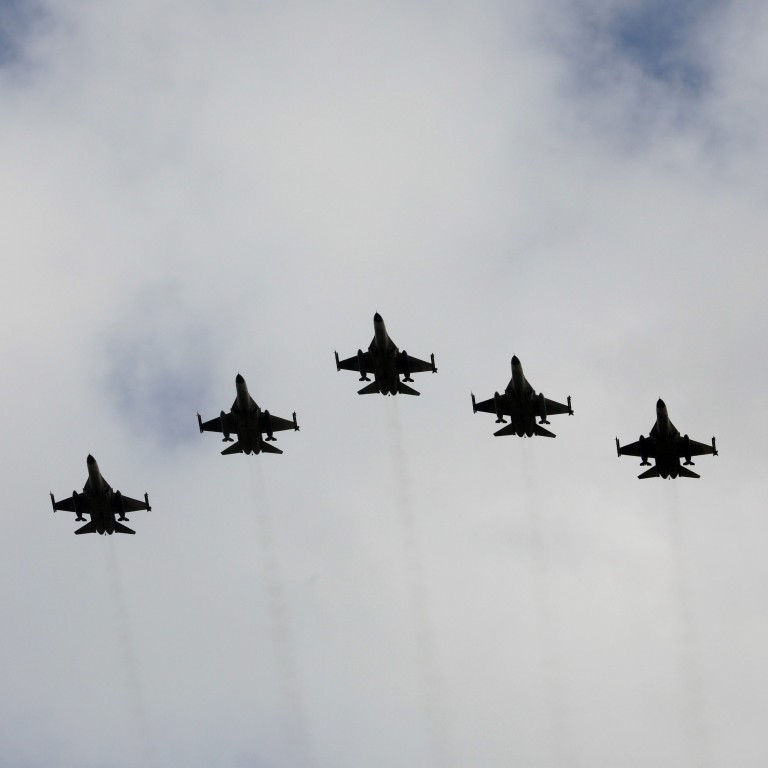 China-US tensions: Taiwan's new F-16 service centre is 'a sign of more open security ties'
Links between the US and the island used to be hush-hush but collaboration on jet maintenance facility points to Washington's desire to normalise military ties with Taipei, observers say
Beijing sees Taiwan as the most important and sensitive issue in Sino-US relations, says analyst
The facility, a joint project between Taiwan's Aerospace Industrial Development Corporation (AIDC) and Lockheed Martin in Shalu, central Taiwan, opened on Friday, becoming the first F-16 service centre in the Indo-Pacific region.
More importantly, observers said, it represented the US' growing desire to normalise military ties with
Taiwan
as tensions rose with Beijing on a range of fronts, from trade to technology.
Washington, which switched diplomatic recognition from Taipei to Beijing in 1979, once did all it could to play down its military exchanges with Taipei to avoid infuriating Beijing.
Beijing, which considers Taiwan a wayward province that must be returned to the mainland fold by force if necessary, has suspended official exchanges with Taiwan, staged war games close to the island and poached seven of the island's allies since Tsai Ing-wen, of the independence-leaning Democratic Progressive Party, was elected president in 2016 and refused to accept the one-China principle.
Before US President Donald Trump took office in 2017, many of Washington's exchanges with Taipei had been conducted under the table because of concerns about Beijing's response, a security source said on Friday.
"Things like pre-arms sales talks, including signing of letters of intent and exchanges of military officials, used to be hush-hush unless the Americans said 'yes' as actions like these were all considered highly sensitive," the source said.
While Washington had stationed military envoys in Taiwan to coordinate with island authorities over US-Taiwan defence and security matters, such postings and coordination had never been brought to light, the source said on the condition of anonymity.
Nor would the island's authorities make public any invitation for US military officials to observe the
Han Kuang
exercise – the island's major annual military drill – much less mention their participation in the second stage of Han Kuang's computer-simulation war games, the source said, adding this was all because of American concern about Beijing's anger.
"But since Trump assumed office, his administration has become less concerned about Beijing's reaction as demonstrated by Trump's approval of seven US arms sales to Taiwan," the source said.
Between June 29, 2017, and July 10 this year, the Trump administration had approved major arms deals with Taiwan worth a total of US$13.27 billion.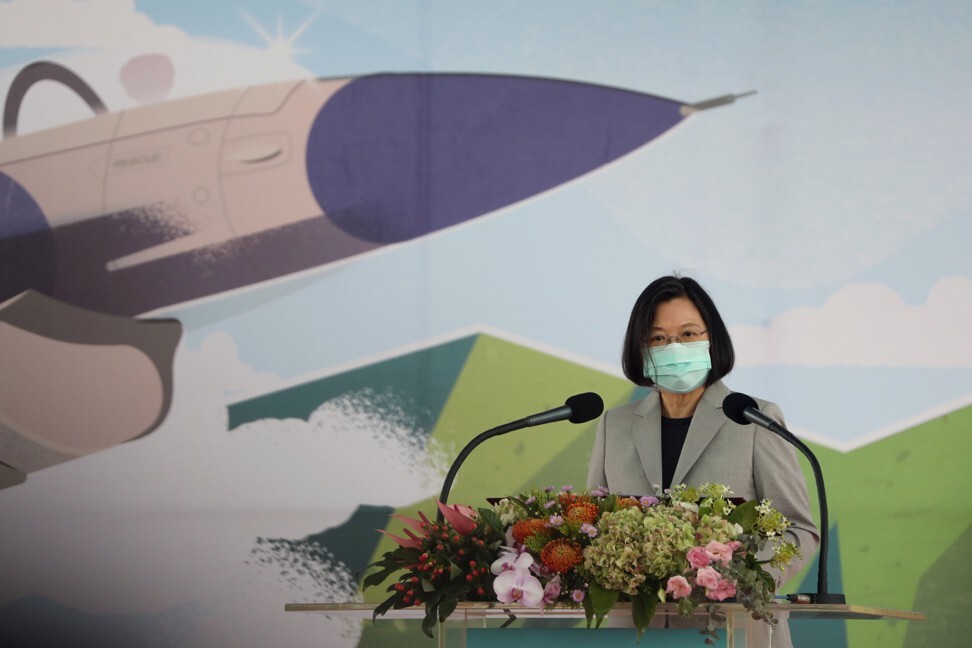 Signs of a more open US attitude towards military exchanges with the island emerged in May last year, when Washington allowed
Taipei to make public a meeting in the US
between David Lee, then Taiwan's national security chief, and John Bolton, the White House national security adviser at the time.
It sharply provoked Beijing, which protested against the act.
Late last year, Taiwan's defence ministry revealed for the first time that it was inviting dozens of US military and civilian officials to the island later this year for a group assessment of the island's defence tactics and plans in the event of an attack from Beijing.
DPP legislator Wang Ting-yu said US-Taiwan military exchanges had become more open in the past few years, mainly because of the escalated tensions between Washington and Beijing over a host of disputes, including Beijing's military expansion in the South China Sea.
"The US has been more willing to increase exchanges with Taiwan and make public these activities through either press releases or posts made on social media networks, like Facebook and Twitter," Wang said, adding that this could be viewed as a sign of their desire to normalise bilateral military ties.
In a promotional video released in June by the US Army First Special Forces Group on Facebook, Taiwanese soldiers are seen training with their American counterparts in various scenarios for the first time, including an assault of a fortified position and an evacuation by a Black Hawk helicopter.
Since August 20, the American Institute in Taiwan – the US de facto embassy in the absence of formal diplomatic ties – has issued Facebook posts almost daily with illustrations of the US military and security cooperation with Taiwan over decades with the title "Security Cooperation Month: Real Friends, Real Progress".
In a symbolic show of support for Taiwan and active military exchanges, the AIT posted photos on Facebook of AIT director Brent Christensen joining Tsai in commemorations of the 62nd anniversary of the start of the second Taiwan Strait crisis on August 23, 1958, making him the first US envoy to take part in the event since 1979.
Alexander Huang Chieh-cheng, a professor of international relations and strategic studies at Tamkang University in Taipei, said the change in the US' attitude came after a decade or more of review and reflection about 58 years of US engagement with Beijing, as well as recent proactive – if not provocative – practices in keeping with the mainland's foreign and security policies.
"Beijing has always said that Taiwan is the most important and sensitive issue at the core of Sino-US relations. Trump learned that even before his inauguration when he took a telephone call from Tsai Ing-wen. Taiwan, then, became a useful tool for getting Beijing's attention, or a card to intimidate mainland China," he said.
Huang said even with recent "fireworks" – that is, increasing American collaboration with Taiwan and passing legislation to promote military relations – most of Washington's establishment understood there were fundamental limitations to normalising military ties with Taiwan.
"Breakthroughs in high-level exchanges may not be the benchmark of 'normalisation' of military ties between the US and Taiwan," Huang said, adding that the real substance came at "undisclosed and substantial military assistance and collaboration" of the two sides.
On whether further military exchanges with the US would benefit Taiwan, Huang said: "There is no cheap defence and freedom is not free. With limited financial resources, however, Taiwan needs to spend more smartly with well-defined defence planning and modernisation programmes, smart lawyers and tough-minded programme managers and, more importantly, committed civilian leadership."
This article appeared in the South China Morning Post print edition as: US 'more open about security cooperation with Taiwan'