Defence
Get more with myNEWS
A personalised news feed of stories that matter to you
Learn more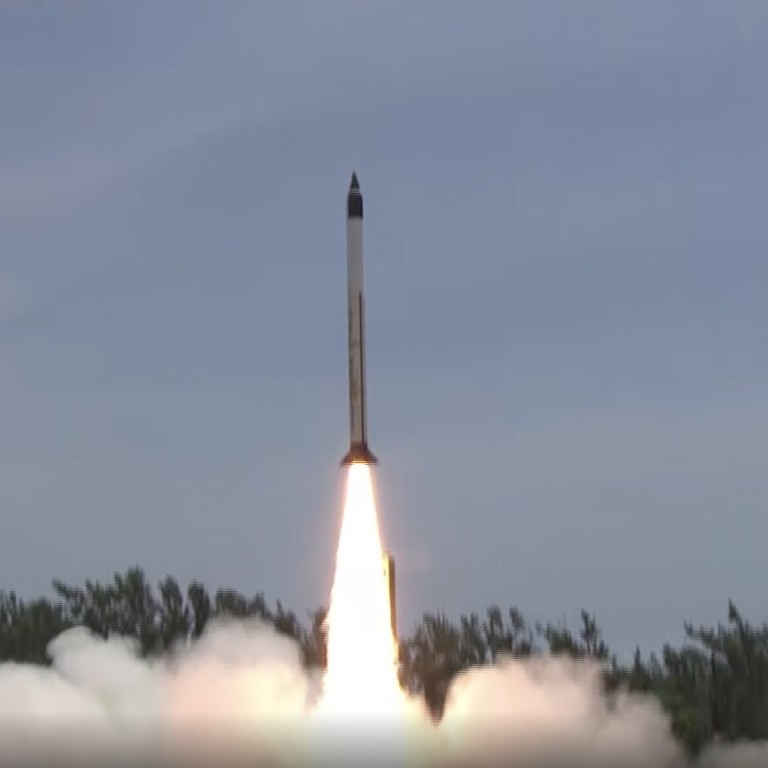 India joins hypersonic club with successful test flight of cruise vehicle
Defence ministry says demonstration vehicle with scramjet engine reached an altitude of 30km and six times the speed of sound
It comes amid growing concerns over a new arms race in hypersonic weapons between China, Russia and the United States
India has become the fourth country to successfully flight test hypersonic technology, joining an elite club alongside the US, Russia and China with the ability to develop missiles that can travel several times faster than the speed of sound.
The Indian defence ministry announced it had conducted the historic flight test of a demonstration vehicle on Monday from an island off Odisha, an eastern coastal state in India. In a statement, the ministry said its hypersonic cruise vehicle with an indigenously developed scramjet engine had reached an altitude of 30km (98,425ft) and travelled at six times the speed of sound.
"All the performance parameters have indicated a resounding success of the mission," the statement said. "On this successful demonstration, the country enters into the hypersonic regime, paving the way for advanced hypersonic vehicles."
The ministry also released a 24-second video of the launch on its website.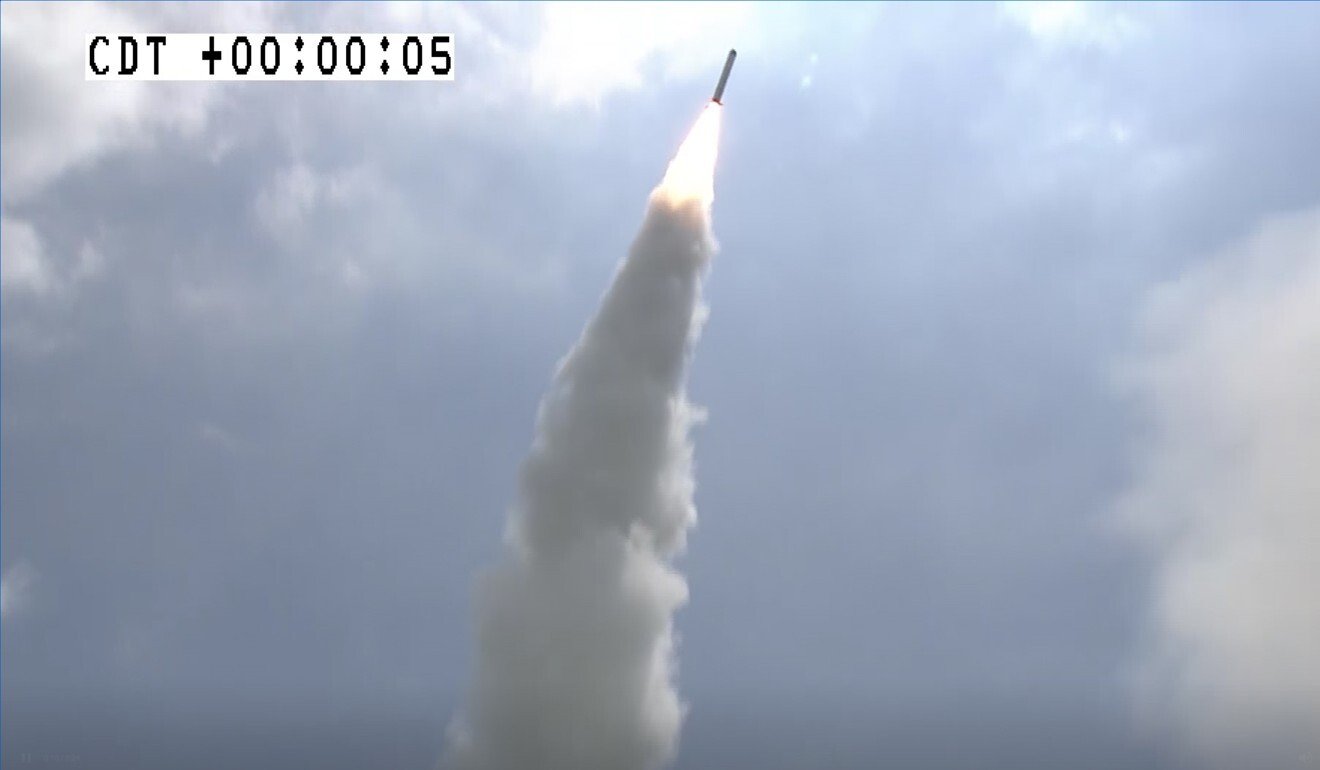 India's latest advancement comes as concerns have grown over a
new arms race in the development of hypersonic weapons
between existing nuclear powers – China, Russia and the United States. Hypersonic weapons, usually defined as those that can reach five times the speed of sound, have raised fears about "invincible" arms that cannot be intercepted by existing defence systems.
India's hypersonic test also comes as military tensions have ratcheted up between China and India, in an
ongoing stand-off at their disputed border
after skirmishes between the two sides in early May. While there have been several rounds of talks, frictions have continued along the Line of Actual Control (LAC), or the de facto border between the Asian neighbours.
Beijing on Tuesday
accused Indian troops of firing warning shots
at the western section of the LAC near the south bank of Pangong Lake, which would be the first time shots had been fired in the long-standing dispute in 45 years. The Indian army dismissed the claims, saying it was Chinese troops that had fired "a few rounds in the air".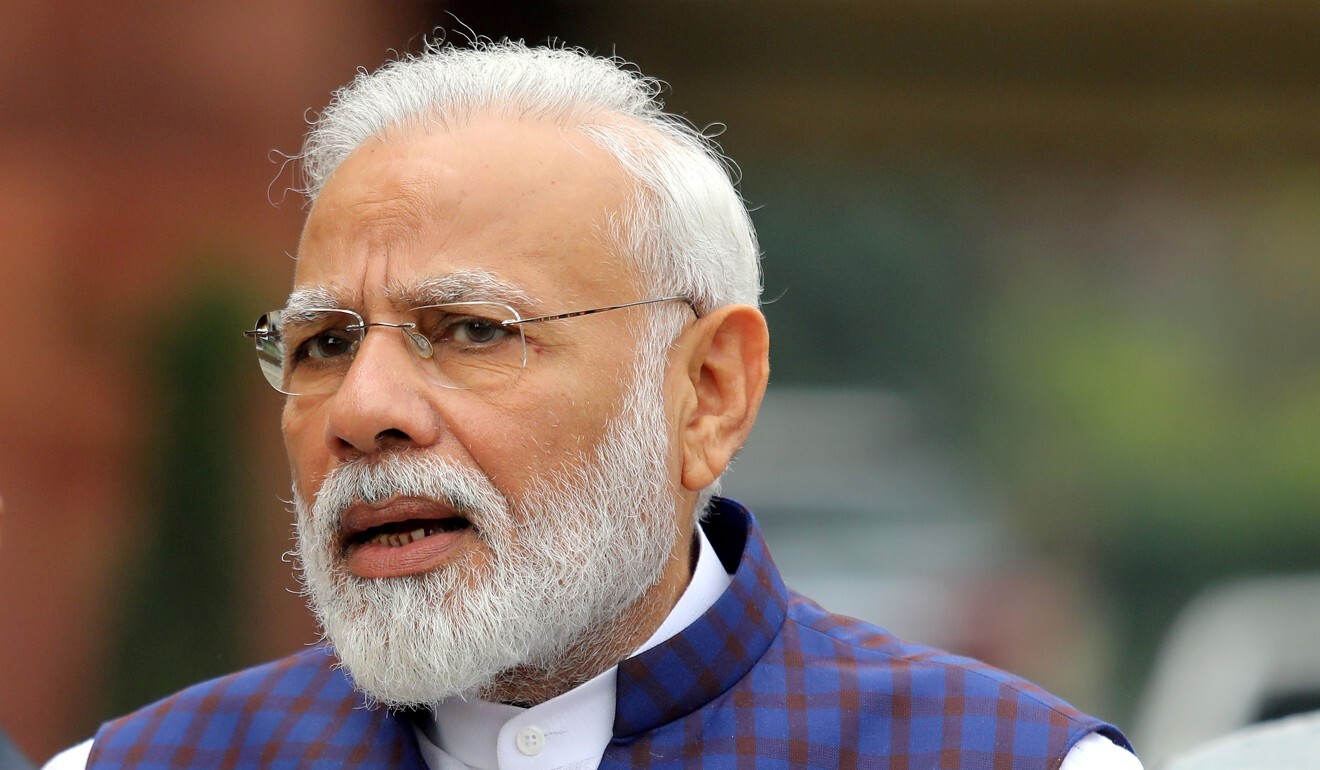 Indian media on Monday cited sources saying that India's latest hypersonic test meant that the country would have the capacity to develop a hypersonic missile in the next five years, and that the technology could also be used to launch satellites at a lower cost.
Indian Prime Minister Narendra Modi also took to social media on Monday evening to celebrate the successful hypersonic test.
"The scramjet engine developed by our scientists helped the flight achieve a speed six times the speed of sound!" he tweeted. "Very few countries have such capability today."
This article appeared in the South China Morning Post print edition as: India joins hypersonic flight club