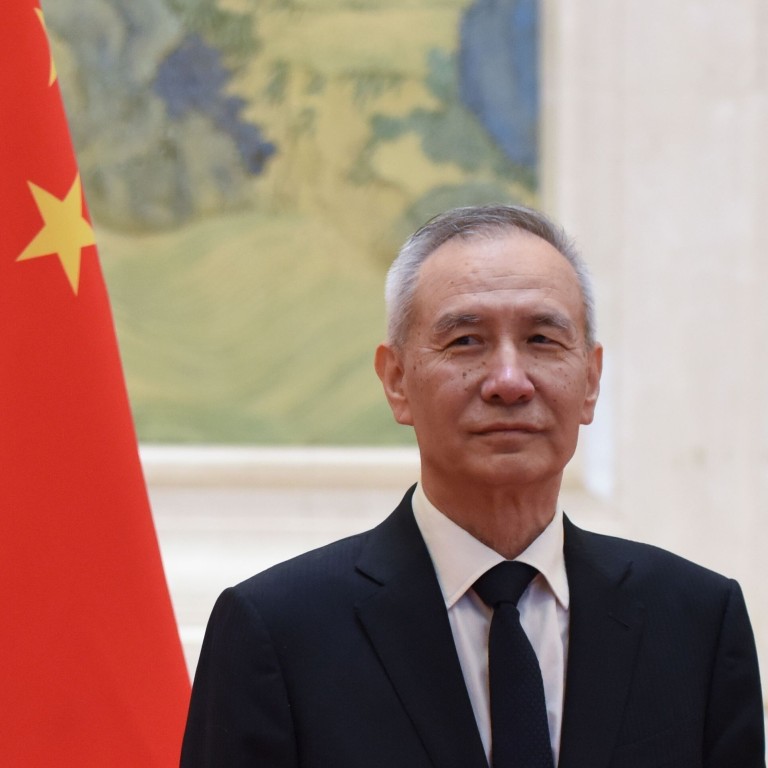 China-EU relations: Liu He set to promote Beijing's global data security initiative at Thursday's talks
Initiative on Global Data Security was not on agenda, but source says Liu is expected to raise it in virtual meeting with EC executive vice-president Margrethe Vestager
Vestager expected to press Liu for greater commitment from China on market access, research reciprocity and the compatibility of artificial intelligence with human rights, source says
Chinese Vice-Premier Liu He is expected to promote Beijing's new global data security initiative when he meets a senior European Commission (EC) official on Thursday in a bid to counter Washington's efforts to curb Chinese tech around the world.
Liu is set to meet EC executive vice-president Margrethe Vestager, who for her part is expected to press China for greater commitments on market access, research reciprocity and the compatibility of artificial intelligence with human rights, according to a source from the
European Union
who spoke on condition of anonymity.
Vestager would also discuss the EU's plans for a digital tax, which it regards as vital to its economic recovery in the wake of the
Covid-19 pandemic
, but which has caused a furore in Washington and Silicon Valley.
The meeting comes just days before
Chinese President Xi Jinping
is set to hold talks with German Chancellor Angela Merkel, European Council President Charles Michel and European Commission President Ursula von der Leyen on Monday.
The source said the EU was "caught by surprise" by Wang's announcement of the data security initiative, and that it was not on the agenda for Liu's talks with Vestager.
"This will not be a feel-good dialogue from the EU's perspective. We will focus on areas where we can cooperate but also areas where we have differences," the person said.
The talks come amid an escalating "tech war" between the United States and China. Last month, the US expanded its Clean Network programme, which introduced new restrictions on Chinese apps, app stores, cloud and cable infrastructure.
The US said it was joined by "more than 30 like-minded clean countries and territories who have committed to protecting their 5G networks from untrusted vendors", including seven EU member nations.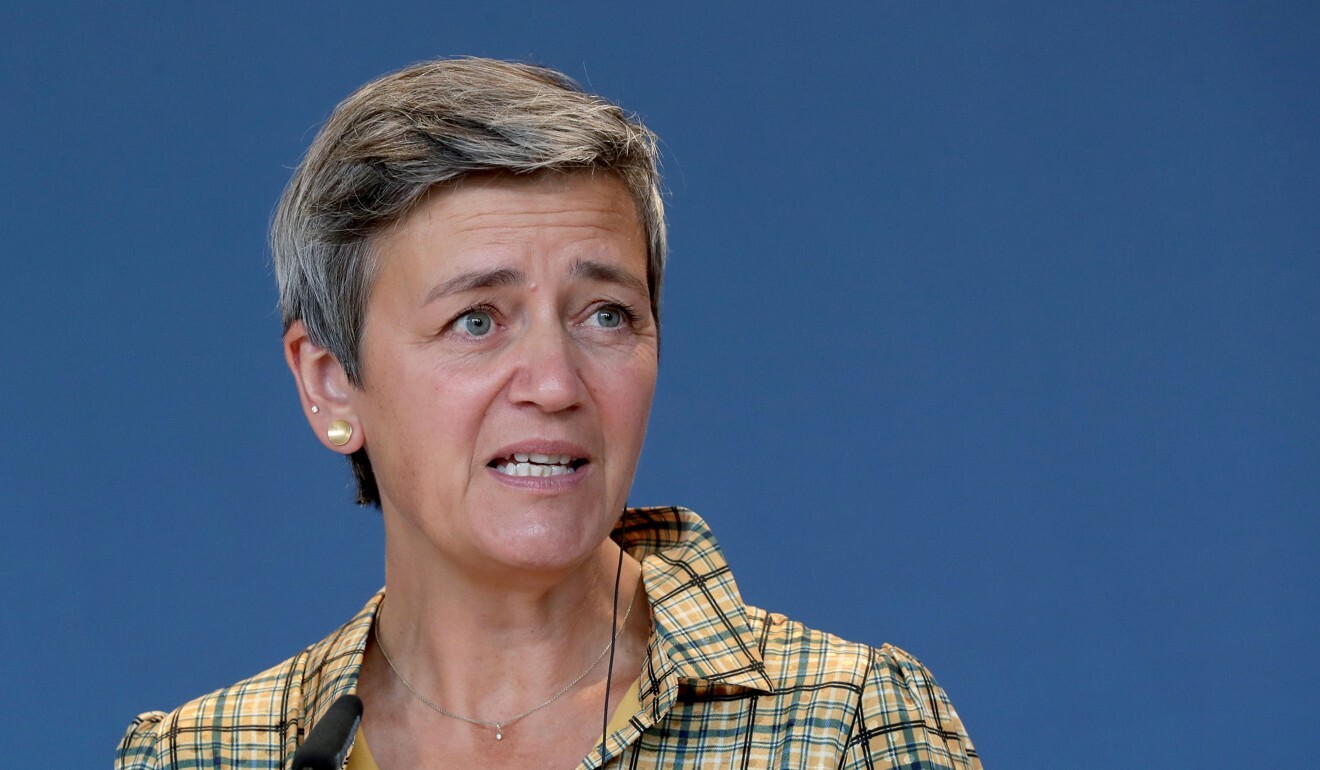 In proposing the Initiative on Global Data Security, Wang said countries should oppose the use of information technology to damage other nations' critical infrastructure or steal important data.
China has sought to boost its engagement with the EU amid calls in the US for a decoupling with Beijing. According to a consensus reached between Chinese Premier Li Keqiang and von der Leyen in June, as well as greater collaboration in the digital field, the two sides are committed to boosting cooperation on trade and climate issues.
"The digital one took a bit longer to set up because, unlike the EU, China does not have a 'digital tsar'," the EU source said. "It took a while for the Chinese side to agree on sending Liu He to chair the dialogue."
Wang Yiwei, a professor of European studies at Renmin University of China in Beijing, said the EU could work with China – which he called a global leader in the digital economy – to influence and set up the international rules in the field.
"It is crucial now to reach consensus with the European side on key issues in the investment treaty talks ahead of President Xi's video meeting with EU leaders on Monday and the EU summit on September 25, where China is expected to top the agenda," he said.
Beijing-based research agency Plenum said the new Chinese initiative focused on data sovereignty and was the first time Beijing had offered a response to Western nations' concerns about its alleged practice of asking tech companies to turn over data for intelligence purposes.
The initiative "reflects Beijing's own evolving thinking around developing the policy tools and frameworks that would support China's competitive advantage in the digital age", said partner Sean Ding, adding that the initiative "may find some welcome ears in Europe".
Alex Goethals, chief executive officer of the European Institute for Asian Studies in Brussels, said the upcoming talks "should be depoliticised" and focus on "technical standards and certification, while also addressing [cyber] security concerns".
Liu will be joined in the meeting by China's minister for industry and information technology. The EU side will also be represented by Thierry Breton, the French official in charge of the EU single market, commissioner for innovation and research Mariya Gabriel, and justice commissioner Didier Reynders, who this week secured TikTok's participation in the EU code of conduct against illegal hate speech.
Additional reporting by Wendy Wu
This article appeared in the South China Morning Post print edition as: Liu He to use EU meeting to promote Beijing's data plan