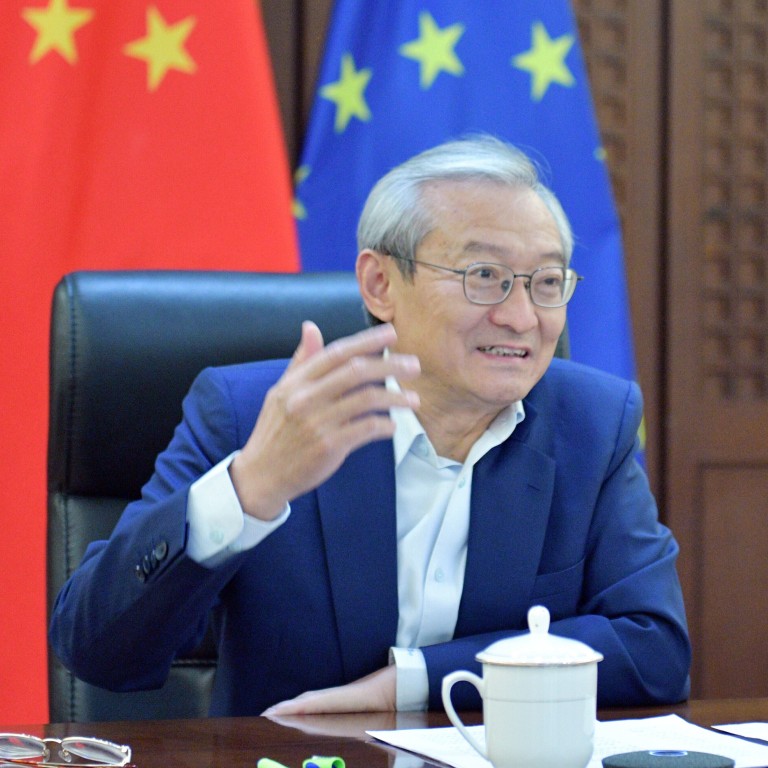 Beijing's envoy to EU says China and Europe face a choice 'that could shape the world's future'
Zhang Ming tells seminar the country is committed to opening its markets, and the two sides must choose between cooperation and decoupling
Remarks come days ahead of a virtual summit between President Xi Jinping and European leaders on Monday
Beijing's envoy to the European Union has reiterated that China is committed to opening up and called on Brussels to address market barriers to Chinese investment in the bloc.
Zhang Ming also talked up cooperation potential in vaccine development, digital business, climate change, post-pandemic economic recovery, and Africa, in a speech to a business seminar in Brussels on Wednesday, according to a statement from China's delegation to the EU.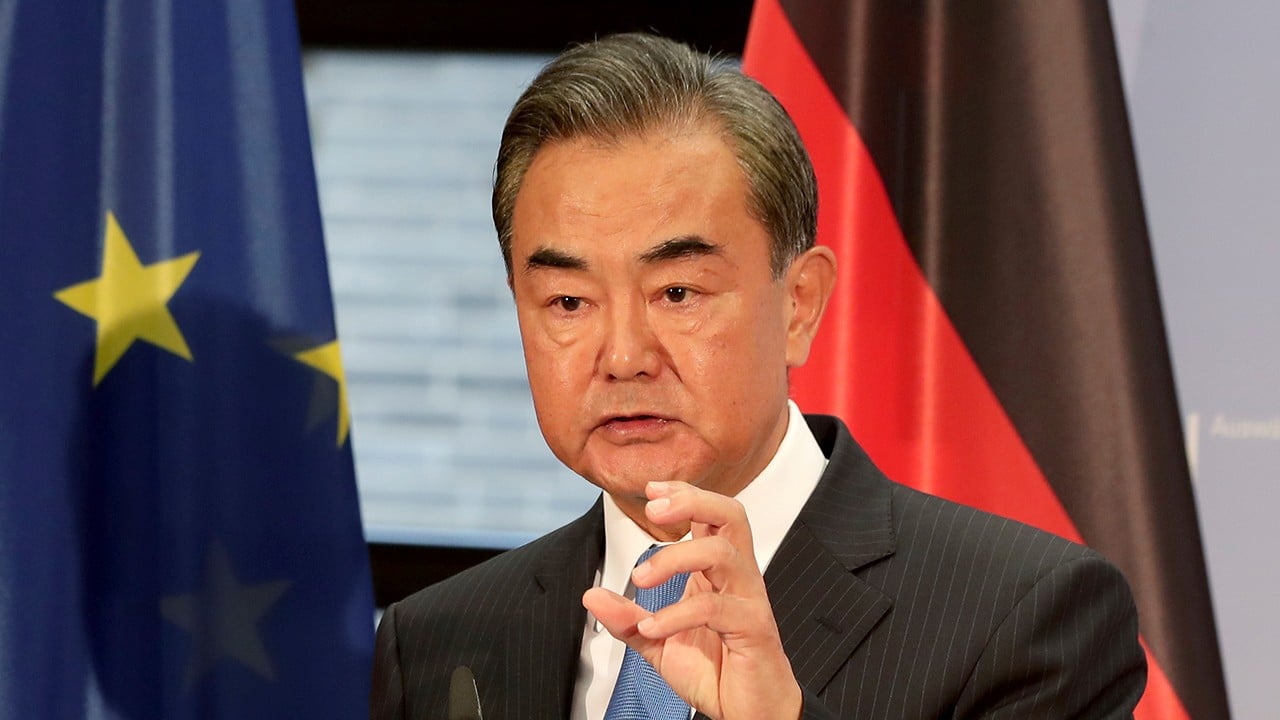 04:45
China's most-senior diplomats, Wang and Yang, conclude back-to-back visits to Europe
China's most-senior diplomats, Wang and Yang, conclude back-to-back visits to Europe
Foreign businesses have long complained about the gap between Beijing's promises to open up and the reality on the ground, and there is a heightened sense of frustration among EU diplomats and officials after years of
negotiations for an investment treaty with China
. Beijing's support for state-owned enterprises and intellectual property protection are among the sticking points.
Speaking via video link, Zhang told the seminar that the pace of reform was determined by domestic conditions, but that Beijing would continue to open up.
"When it comes to specific sectors, China might not be as open as the EU, and the speeds are varied. After all, China is still a developing country whose industrialisation started much later than Europe, and therefore has to take sound and prudent steps forward," he said. "Yet what matters is direction. China keeps firmly to the direction of opening up."
The envoy said China had continued to reduce market barriers for foreign investment, citing an OECD index gauging the restrictiveness of countries' FDI rules. The index shows China has improved, going from 0.577 in 2003 to 0.244 in 2019 – with zero meaning a country is completely open.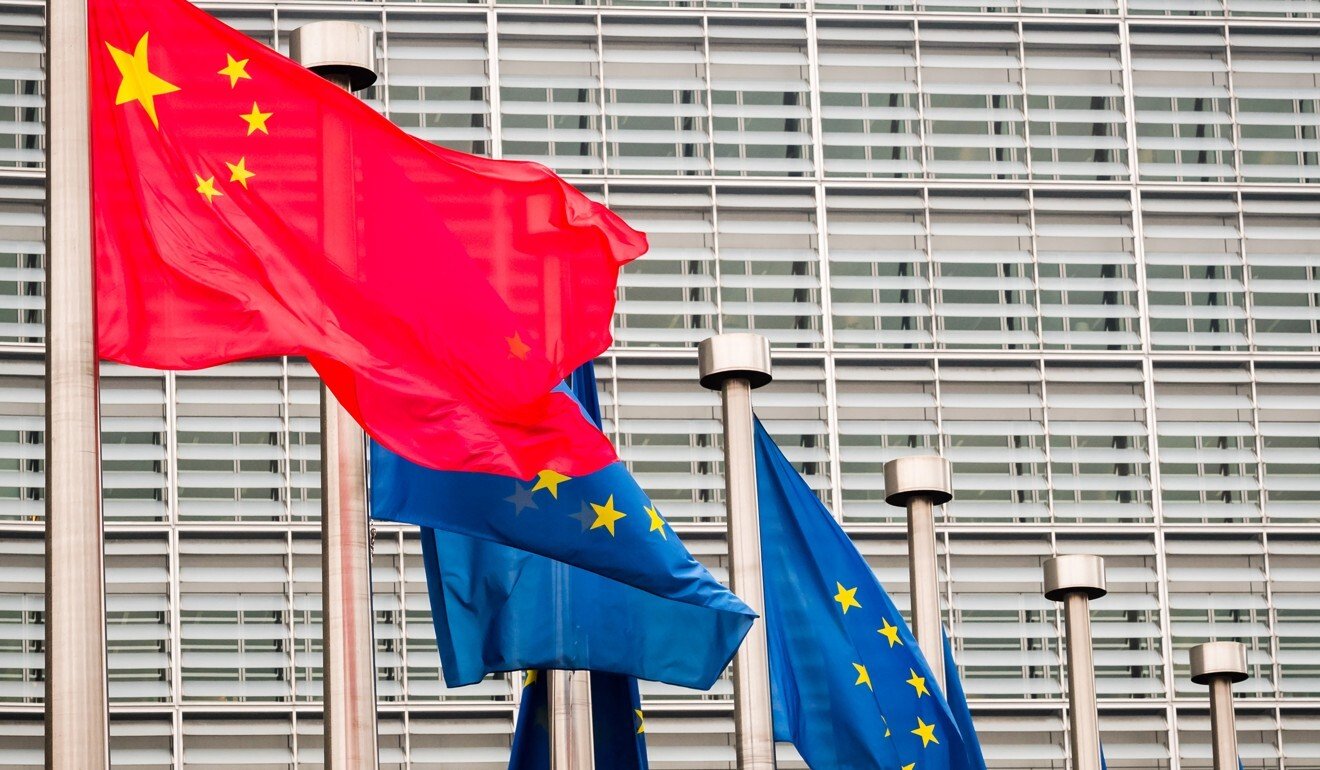 But according to a position paper released by the European Union Chamber of Commerce in China on Thursday, some of Beijing's reforms had taken place "so late in the game [that they were] more akin to letting foreign investors onto a railway platform only after the train had long since departed".
Joerg Wuttke, the chamber's president, told reporters in Beijing on Thursday that China's plan to develop a free-trade zone on Hainan Island would be "a test case" for the country's reform progress.
"We have to see solid and clear milestones over a clear period of time, not until 2050," he said.
In his speech, Zhang also noted there was growing unease among Chinese investors in Europe, who had reported a less friendly business environment since
the coronavirus pandemic
began.
According to Zhang, Chinese investors said they were concerned about antitrust investigations, tougher screening of foreign investment and a review scheme for foreign subsidies, while hi-tech companies were facing market access restrictions.
"China and Europe should make the right choice between opening doors and shutting doors, and between cooperation and decoupling," he said. "This is a choice that could shape the world's future."
This article appeared in the South China Morning Post print edition as: Beijing committed to opening up, EU assured by envoy