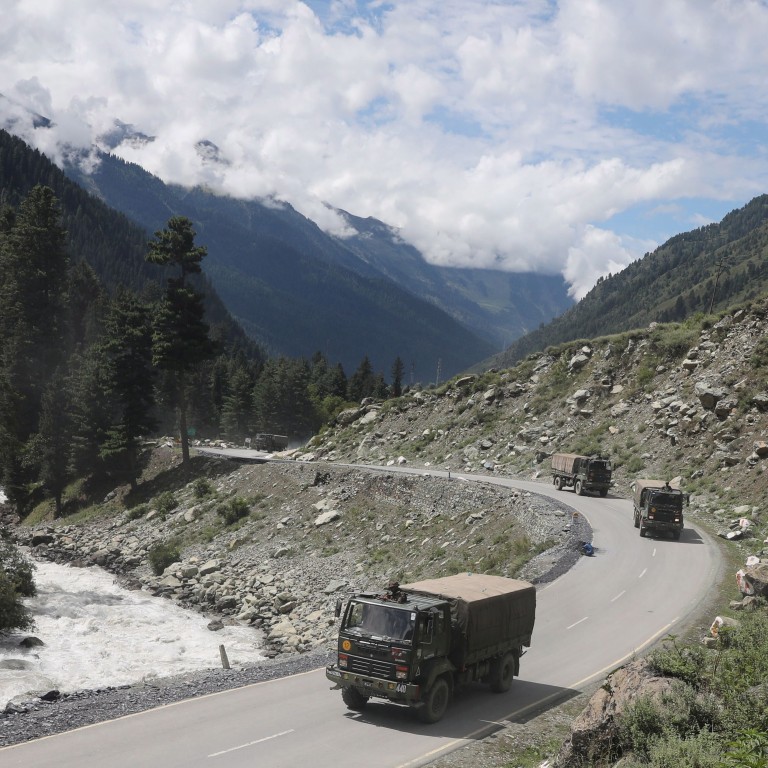 Border dispute: what's at stake for Russia as it tries to mediate between China and India?
Beijing and New Delhi have held two high-level meetings in Moscow this month in a bid to defuse tensions
Russia hopes to be 'main diplomatic broker' within trilateral grouping but those efforts could be stymied if the rift deepens, observers say
Russia's efforts to mediate in
the China-India border dispute
shows what is at stake for Moscow if the row worsens between the two nuclear-armed Asian neighbours, observers say.
Beijing and New Delhi have held two high-level meetings this month, both in Moscow on the sidelines of the Shanghai Cooperation Organisation (SCO) gathering, in a bid to defuse tensions over a military stand-off along their frontier in the Himalayas that began in early May.
It came after the Chinese and Indian defence ministers, Wei Fenghe and Rajnath Singh, failed to break the deadlock in Moscow last week.
The foreign ministers had a new urgency to de-escalate tensions and the military build-up on both sides of the border after the latest incident on Monday, when the two sides accused each other of opening fire near Pangong Lake in Ladakh – the first time shots have been fired on the frontier since 1975.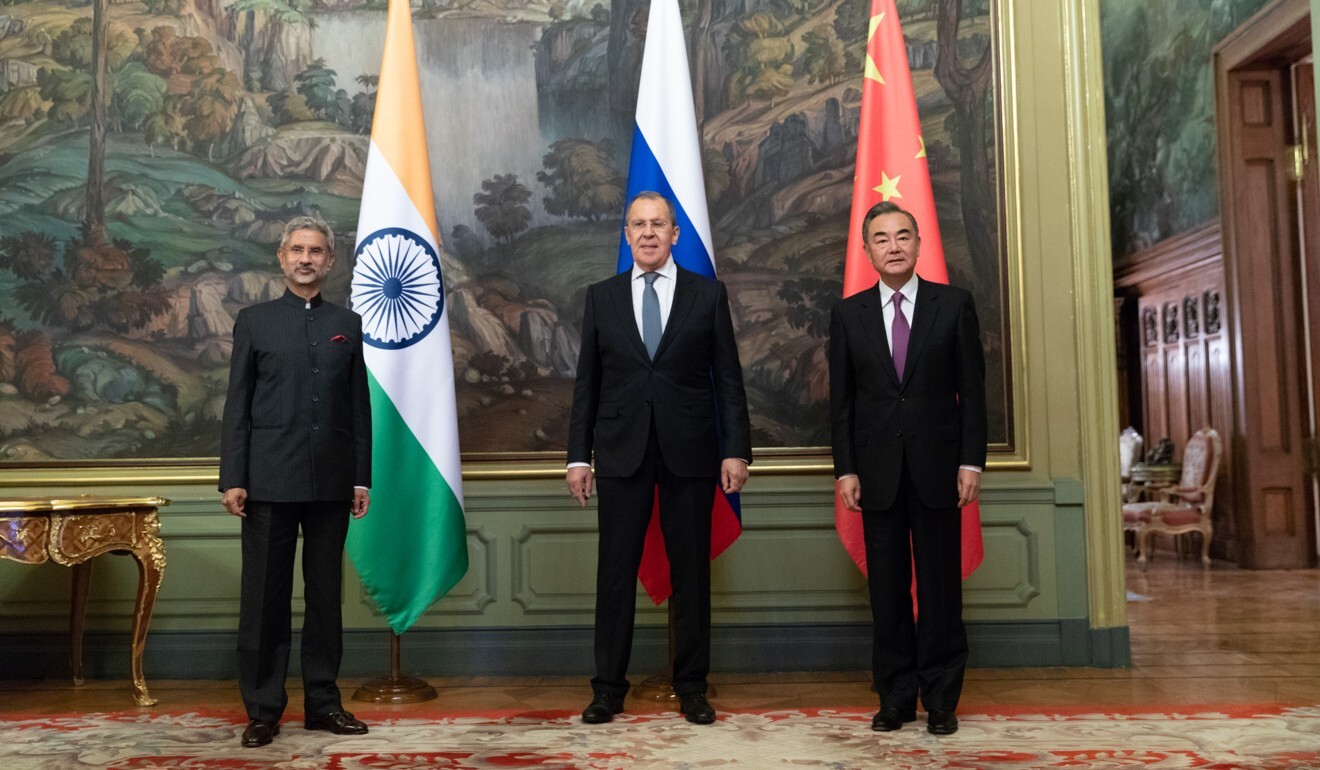 While Russia has stayed neutral in the long-running dispute, including during a brief but bloody border war in 1962, its efforts to coordinate talks between Beijing and New Delhi suggest the stakes are high for Moscow too, according to observers.
Artyom Lukin, an associate professor with Russia's Far Eastern Federal University, noted that Moscow had been pushing the Russia-India-China (RIC) trilateral grouping since the late 1990s, an idea first raised by then foreign minister Yevgeny Primakov as a counterbalance to the US-led alliance.
"Moscow also hopes to play the role of the main diplomatic broker within the RIC, thus raising its influence far beyond what Russia's economic capabilities would allow," Lukin said.
But those efforts may be stymied if the rift deepens between the two Asian giants, and the Eurasian security situation could also be affected, said Aleksei Zakharov, a researcher at Russian Academy of Sciences.
He said it could even end up paralysing multilateral groupings such as the SCO and BRICS – the five major emerging economies of Brazil, Russia, India, China and South Africa.
Russia is the chair of both the SCO and BRICS this year, a key diplomatic agenda for the Kremlin amid growing pressure from the West since its 2014 annexation of Crimea.
The recent poisoning of Alexei Navalny, a prominent critic of Russian President Vladimir Putin, has added to that pressure. US Secretary of State Mike Pompeo has claimed there is a "substantial chance" that Russian officials were behind the poisoning, while Germany, current chair of the European Union, said possible sanctions against Russia would be discussed.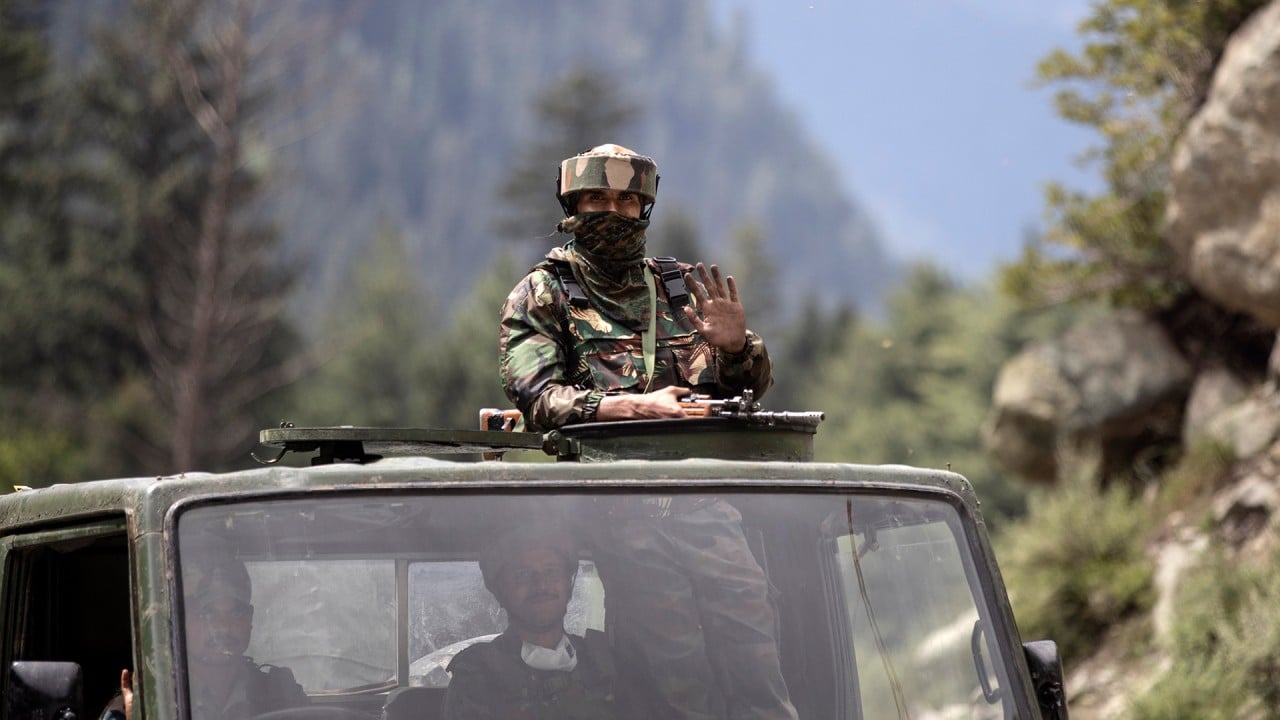 01:59
China, India accuse each other of firing shots in tense border region
China, India accuse each other of firing shots in tense border region
Zakharov said the border stand-off with China could push India closer to the United States, an outcome Moscow would not want to see.
"The rift in China-India relations may result in a shift in New Delhi's policy, in particular its closer engagement with the US and other Indo-Pacific nations, including the further evolution of the Quad," he said, referring to the Quadrilateral Security Dialogue involving the US, Japan, Australia and India that is widely seen as a US-led alliance to counter China.
"Certainly that's not something Moscow would like to transpire as it has always appreciated India's distinctive course in the Indo-Pacific region," he added.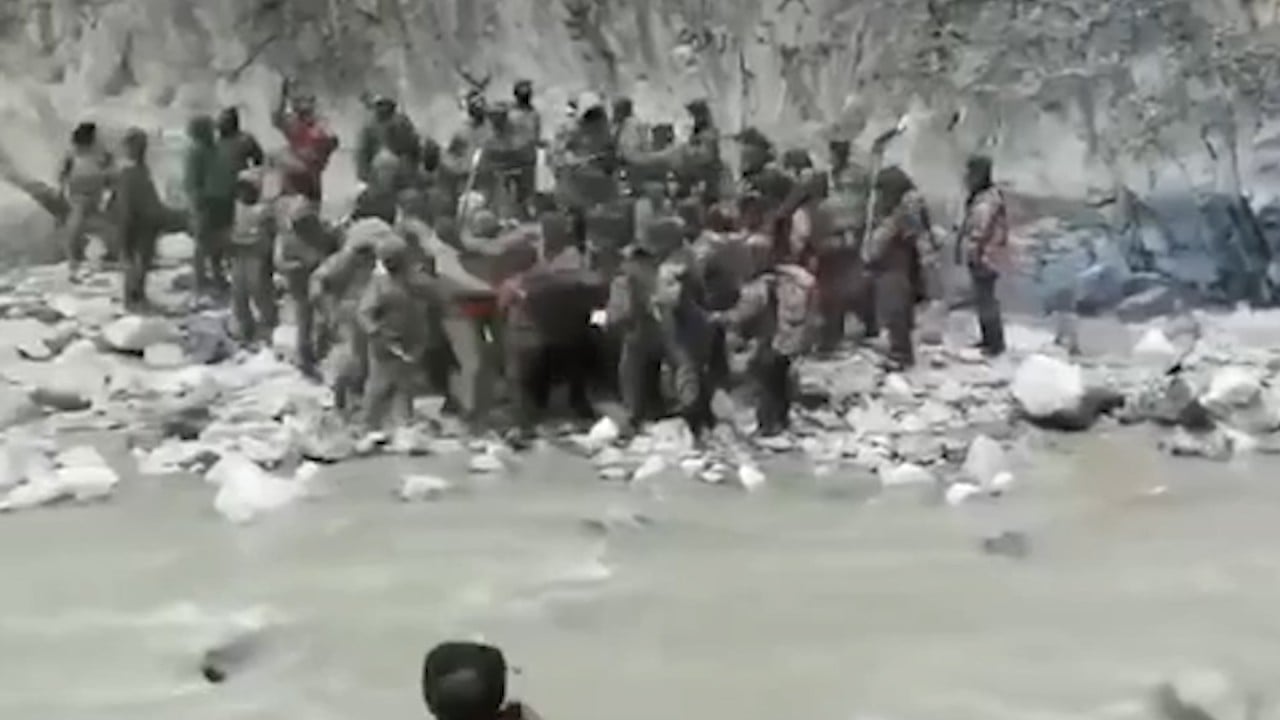 02:04
New video shows clash between Indian and Chinese troops on border
New video shows clash between Indian and Chinese troops on border
But observers said Russia would not want to get directly involved in the dispute.
"Russia does not want to get in the middle of a conflict between India and China [as] for Moscow to take sides between an old friend, India, and the new friend, China, is tricky," said Rajeswari Pillai Rajagopalan, distinguished fellow and head of the Nuclear and Space Policy Initiative at New Delhi think tank the Observer Research Foundation.
"Russia does not want India to get close to the Western countries. So this may be an attempt by Moscow directed at that," she said.
Rajagopalan added that China, also under mounting international pressure, "does not have good relations with any major powers other than Russia".
"So the chances of China getting any other country to initiate such discussions are extremely slim."
This article appeared in the South China Morning Post print edition as: russia weighs risk and reward in broker role