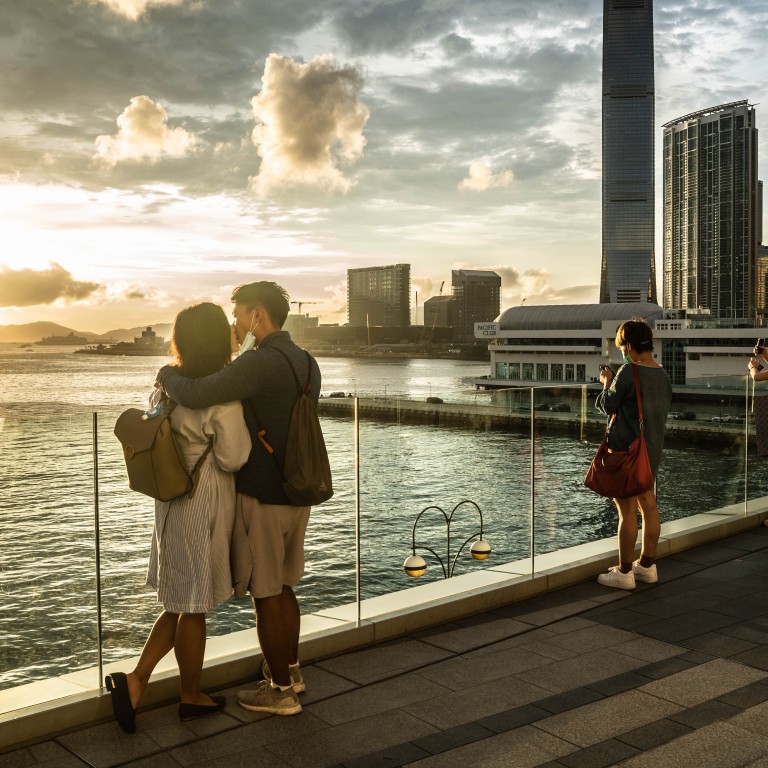 US State Department tells Americans to reconsider travel to Hong Kong
New guidance warns that Beijing's national security law poses 'heightened risk of arrest, detention, expulsion or prosecution' for visitors to Hong Kong
US government also relaxes its advisory for China in general, downgrading its 'do not travel' recommendation in June to 'reconsider travel'
The United States on Monday urged citizens to "reconsider travel" to Hong Kong, citing an environment in which the central Chinese government "unilaterally and arbitrarily exercises police and security power" in the semi-autonomous city.
Since then, however, concerns in Washington about arbitrary law enforcement have deepened, after Beijing's imposition in July of a national security law that criminalised a broad range of behaviours under the categories of secession, subversion, terrorism and collusion with foreign powers.
The new law has been invoked in a number of recent high-profile arrests in Hong Kong, including the owner of a tabloid-style newspaper. Authorities have also cited the law in their pursuit of several people living outside of Hong Kong, including at least one US citizen.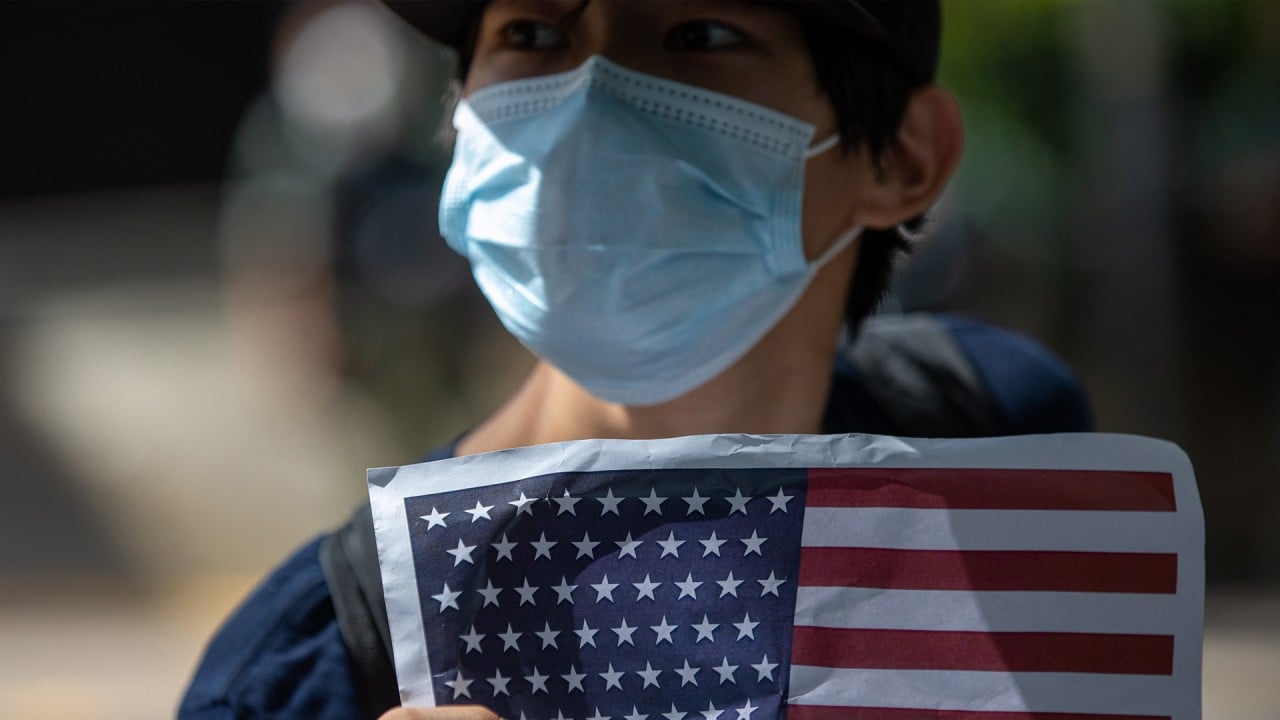 01:15
US suspends extradition treaty with Hong Kong over city's national security law
US suspends extradition treaty with Hong Kong over city's national security law
Citing the legislation's extraterritorial application, the State Department's new advisory warned that the new law "could subject US citizens who have been publicly critical of the [People's Republic of China] to a heightened risk of arrest, detention, expulsion or prosecution."
Under the law, suspects may be extradited to the mainland in certain cases. The mainland government has also established an office in the city to oversee the local government's implementation of the law.
The State Department also reiterated a warning that Beijing was spearheading a propaganda campaign to "falsely" accuse US citizens of "fomenting unrest in Hong Kong", which has seen more than a year of pro-democracy, anti-government protests.
While it upgraded its specific guidance for Hong Kong, the State Department moved to slightly relax its advisory for China in general, downgrading its "do not travel" warning in June to "reconsider travel".
"The [People's Republic of China] has resumed most business operations (including day cares and schools)," the new notice reads. "Other improved conditions have been reported within the PRC."
In stark contrast to the US, daily increases in Covid-19 cases in China have in recent weeks declined to the tens. The central city of Wuhan, where the coronavirus first emerged, made headlines around the world last month when a water park there hosted thousands for a music festival – an unthinkable scene for many parts of the world currently.
In the US, cases continue to rise in many states, despite US President Donald Trump's proclamations that the country has "rounded the final turn". The nation's death toll will soon pass 200,000.
The US government's decision to downgrade its travel advisory for China is somewhat moot, given that travel bans remain in place for US nationals trying to enter the country. (Beijing relaxed limits in August to whitelist a number of other countries, excluding the US.)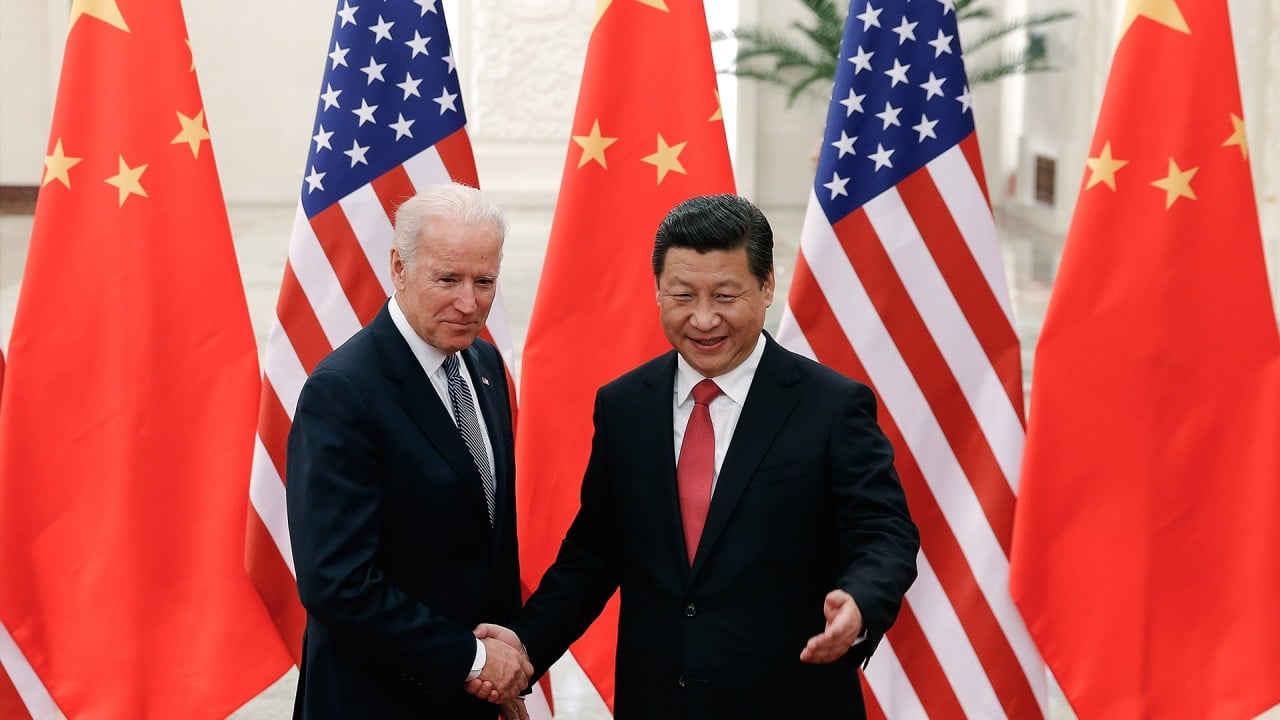 06:04
US-China relations: Joe Biden would approach China with more 'regularity and normality'
US-China relations: Joe Biden would approach China with more 'regularity and normality'
Hong Kong also currently bars entry for non-Hong Kong residents arriving by air from anywhere other than mainland China, Macau and Taiwan.
In its updated advisory for China, the State Department continued to warn those planning to travel there that they could be subject to exit bans "without due process of law".
"US citizens travelling or residing in the PRC or Hong Kong may be detained without access to US consular services or information about their alleged crime," the advisory warned.
Beijing officials have previously scoffed at the accusation, insisting that China is "ruled by law" and pivoting to criticise the scrutiny that Chinese citizens face when entering the US.
"No foreign citizens, as long as they abide by Chinese laws and regulations, have any cause to worry about their security," foreign ministry spokeswoman Hua Chunying said in July when pressed on the alleged "exit bans".