European chief singles out China's moves on Hong Kong, Xinjiang as she unveils new sanctions scheme
EC president Ursula von der Leyen talks of China's human rights record in her maiden state of the union speech
If China does not open its markets Europe must move to protect itself, says German ambassador to EU
The European Commission chief singled out China's human rights abuses in Hong Kong and
Xinjiang
in her maiden state of the union speech on Wednesday, as she announced an overhaul of the bloc's sanctions scheme.
Ursula von der Leyen, the EC president, displayed tough rhetoric on China's human rights records and trade practices while outlining the executive arm's work in the year ahead.
"There is still hard work to do on fair market access for European companies, reciprocity and overcapacity. We continue to have an unbalanced trade and investment partnership," von der Leyen said.
"And there is no doubt that we promote very different systems of governance and society. We believe in the universal value of democracy and the rights of the individual."
Conceding that Europe also faced issues such as anti-Semitism, she said the EU approach was different from China's because Europeans allowed public discussion.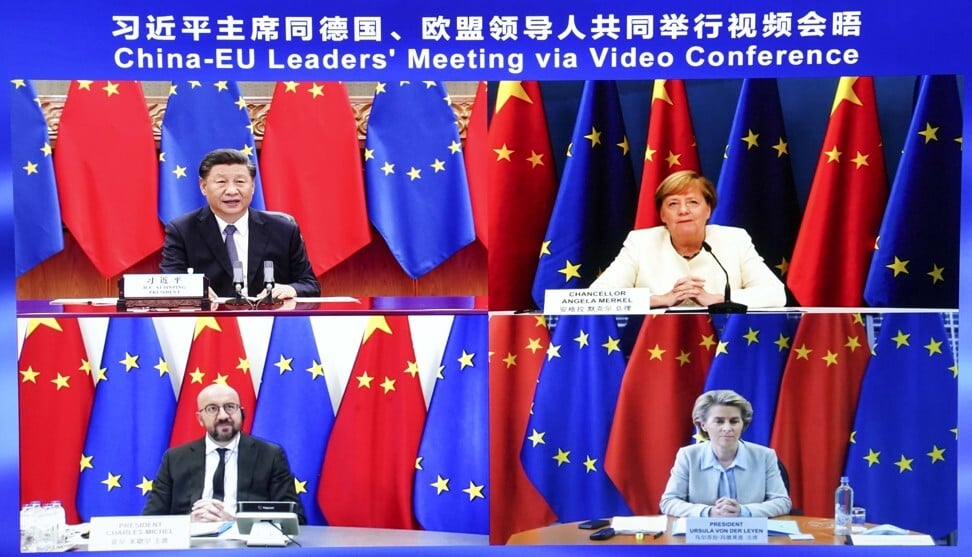 "So, we always call out human rights abuses whenever and wherever they occur, be it on Hong Kong or with the Uygurs. But what holds us back? Why are even simple statements on EU values delayed, watered down or held hostage for other motives?" she said in the European Parliament.
"This House has called many times for a European Magnitsky act – and I can announce that we will now come forward with a proposal."
The change would see human rights and the implementing of sanctions move away from unanimous decisions among the 27 countries to qualified majority voting, she said.
The
Magnitsky Act
is an American bill to sanction those the US sees as human rights offenders.
Meanwhile, Germany's ambassador to the
European Union
also vowed to get tougher against China economically if Beijing continued unfair market practices for foreign investors.
Michael Clauss, who has also served as Berlin's ambassador to Beijing, revealed on Wednesday that the EU's 27 leaders would make key digital decisions next week as they mulled new strategies to confront
China's technological advance
.
"The leaders obviously reconfirmed their willingness to conclude the comprehensive investment treaty by the end of this year, but there was not much more than that, so it was not really concrete and precise."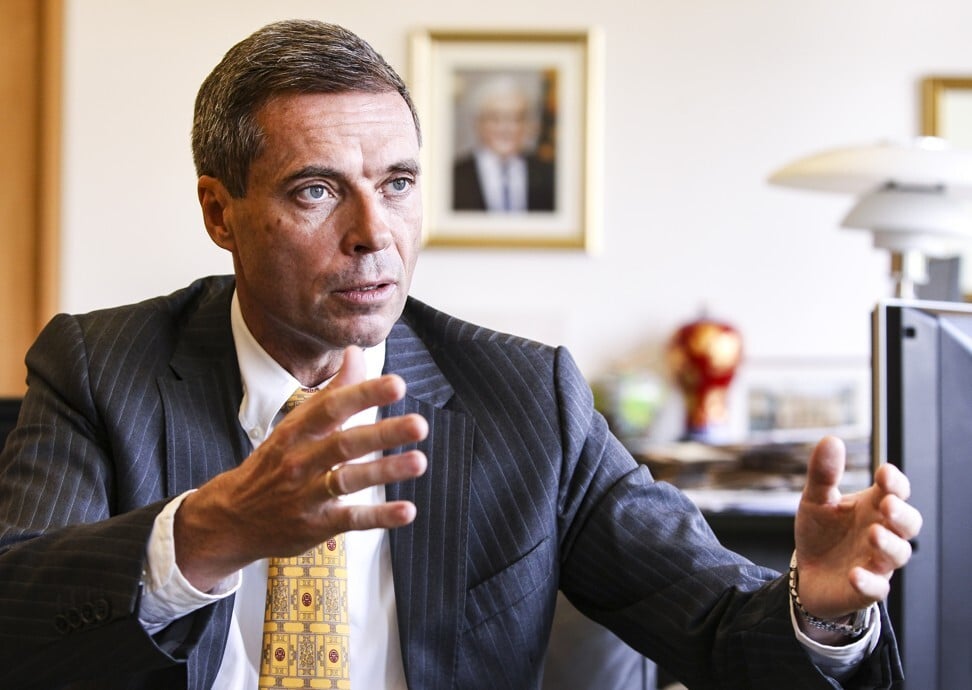 The EU and China set a deadline of the end of the year to conclude the deal, which is aimed at creating a level playing field for European investors in China, and opening up the market by eliminating preferential treatment for state-owned sectors.
"Our priority would definitely be to see China open up, reciprocity and market access," Clauss said. "But if not, then we have to adapt and move in a direction where we have to protect ourselves."
Those protective measures include more scrutiny on foreign investments from China, especially for the EU's public procurement, restricting investments from Chinese state-owned enterprises in Europe, and even giving EU money to European businesses to compete with Chinese businesses globally.
China's economic strategies were the focus of an article by France's Europe minister, Clement Beaune, for the Atlantic Council think tank this week.
"Brussels had the same analysis as Washington when it came to China's aggressive anticompetitive attitude. The EU chose to avoid the subject, suffering both from the commercial rivalry with China and from US customs duties, while signing trade agreements with any other available partner," said Beaune, a key aide to French President Emmanuel Macron on EU affairs.
"There is no doubt as to the need for joint, firm action in the face of China."