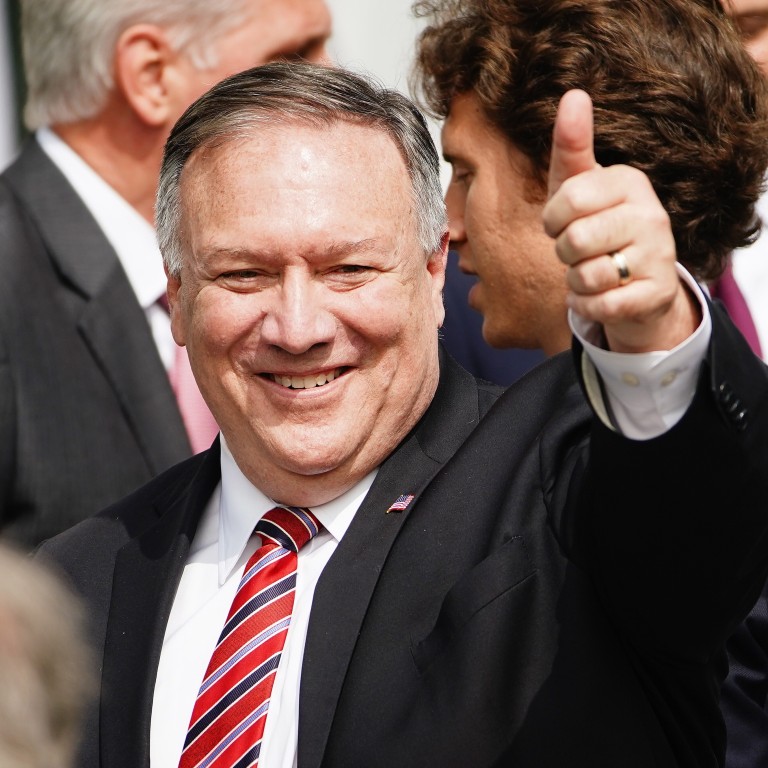 Mike Pompeo and top EU diplomat to discuss 'increasing shared concerns about China'
The US and China both have been trying to engage Europe, as they see the continent as crucial amid their worsening rivalry
Pompeo will also reportedly try to discourage Italy from accepting Chinese investment in port facilities under the Belt and Road Initiative
US Secretary of State Mike Pompeo is planning to hold his first China dialogue with his European Union counterpart this month, a senior EU diplomat said on Friday, a move that will unsettle Beijing as it tries to prevent the build-up of a transatlantic united front against it.
Pompeo is also expected to visit Italy and the Vatican, according to Italian media reports, in a bid to discourage Italy from accepting Chinese investment in port facilities and to put pressure on the Holy See, which has seen warming ties with Beijing.
Top diplomats from the US and China have accelerated their push to engage the EU at a time when the continent is seen as crucial by both parties to a worsening rivalry over economic, technological and geopolitical influence.
Speaking on condition of anonymity, a senior EU diplomat confirmed that the bloc's foreign policy chief, Josep Borrell, would formally propose the dialogue when he meets the foreign ministers of the 27 EU countries on Monday.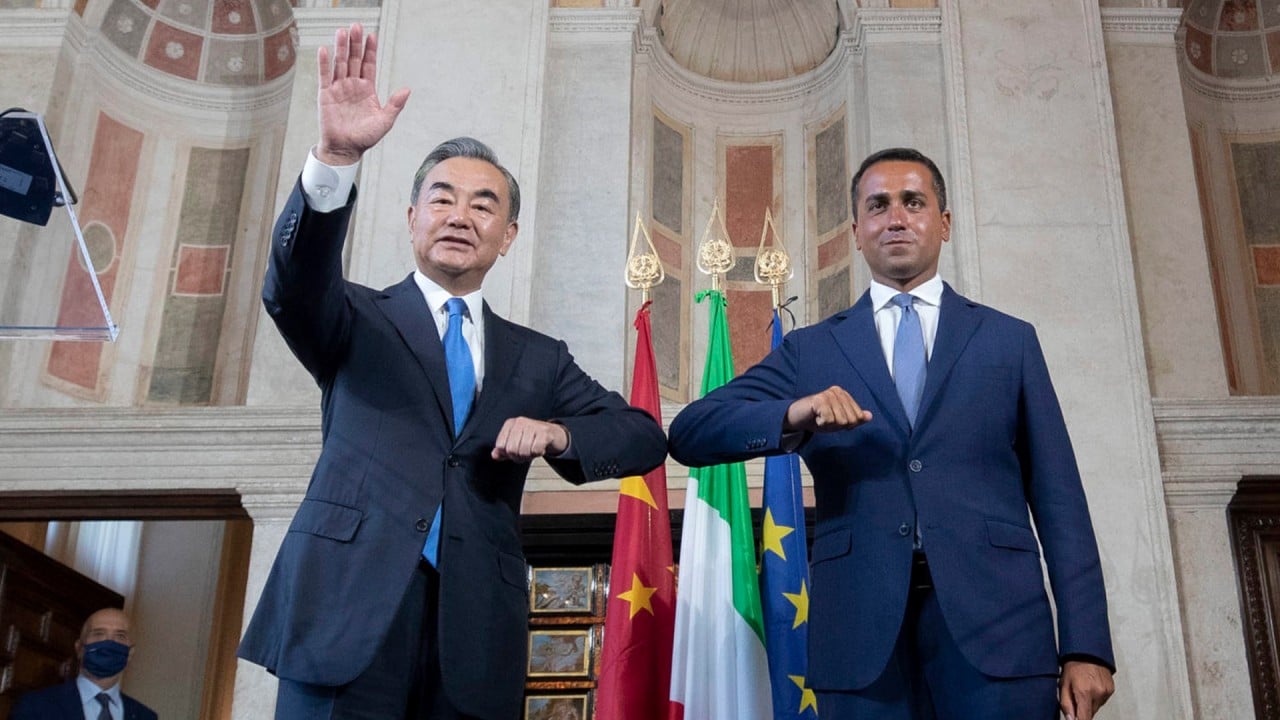 03:12
China's foreign minister begins Europe tour to discuss US influence, Hong Kong issues and Huawei
China's foreign minister begins Europe tour to discuss US influence, Hong Kong issues and Huawei
The EU-US dialogue on China will take place regularly, the diplomat said, adding that it is expected to start as early as this month.
The EU's agreement to hold talks with Washington on China, if confirmed on Monday, will come just a week after President Xi Jinping chaired his first summit with EU's two top leaders, European Council President Charles Michel and European Commission President Ursula von der Leyen.
"This sends a strong signal to Beijing that the EU is happy to discuss with the US over the increasing concerns we share about China, even with the Donald Trump administration, which is not known to be friendly to the EU," a European diplomat said on condition of anonymity.
The US State Department did not respond to a request for comment.
The idea of a joint dialogue was proposed by Borrell in June when Pompeo joined a virtual meeting with him and the 27 foreign ministers.
"There are issues that we face together in the relationship with China, and where our close cooperation is very important to address them jointly," Borrell said at that time. "This includes for sure the situation in Hong Kong."
An EU spokesman would not say if Borrell's talks with Pompeo would take place in person or remotely.
Meanwhile, Italian media reported that Pompeo would visit Italy and the Vatican towards the end of this month – just weeks after Chinese foreign minister Wang Yi travelled to Italy and four other European countries.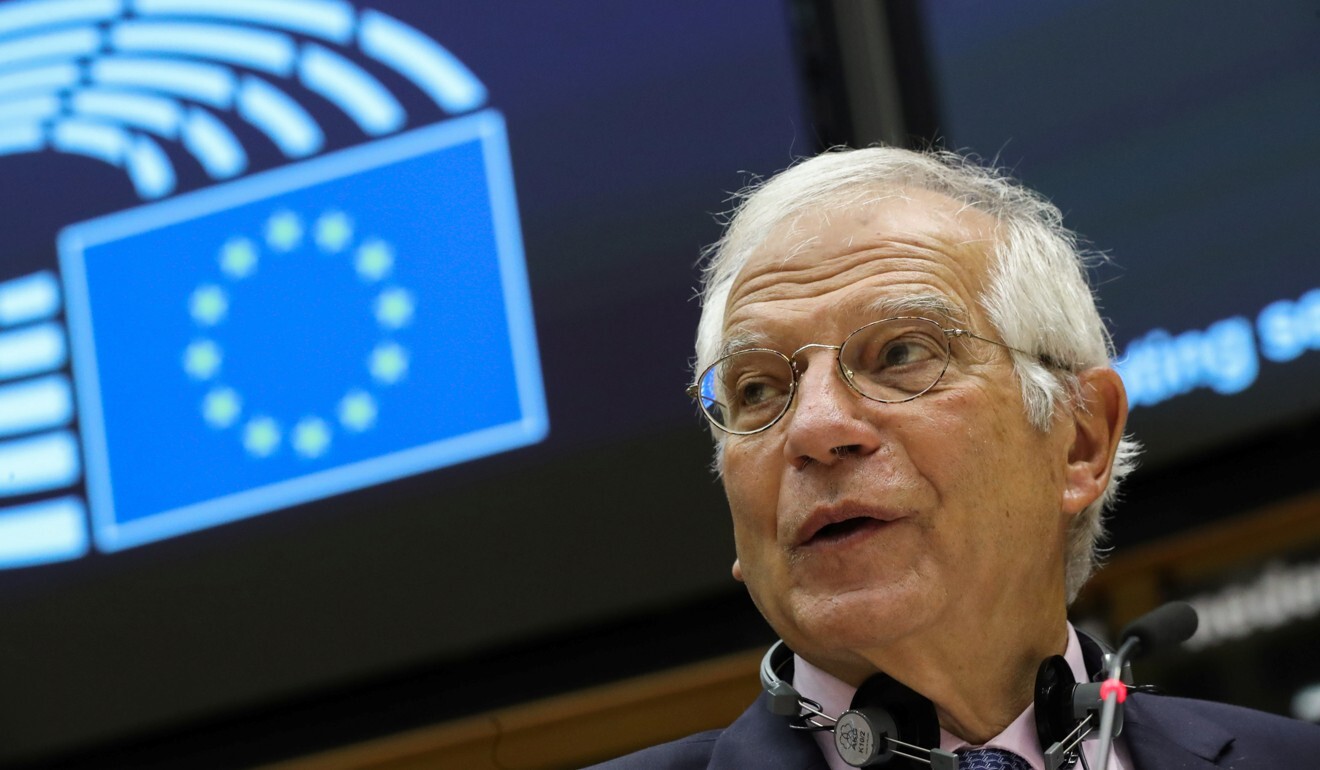 The talks would take place as the Vatican is expected to renew a controversial deal with China to extend an agreement on the appointment of bishops.
Under the deal, first put in place in 2018, the Holy See enjoys a decisive role in the appointment of all bishops in a country whose 12 million Catholics have been split between an underground church swearing loyalty to the Vatican and the state-supervised Catholic Patriotic Association.
Pompeo is expected to discuss with the Italian government China's plan to use the Belt and Road Initiative – of which Italy is the only Group of Seven nation to be part – to expand ownership of Italian ports.
The port of Trieste is under intense attention, as some pilot projects in the northern Italian port are managed by China Communications Construction Company. Five of its subsidiaries were sanctioned by the US last month over the company's involvement in South China Sea militarisation.
Wang's trip was widely seen as a "damage control" tour given China's worsening image amid the coronavirus pandemic and the imposition of a national security law in Hong Kong.
Politburo member Yang Jiechi, China's top diplomat, visited Spain and Greece shortly afterwards. While in Athens, he emphasised China's interest in continued development of the Piraeus port, currently run by China's state-owned Cosco Shipping.
This article appeared in the South China Morning Post print edition as: u.s. and e.u. 'to hold talks on china'