China, Vatican expected to renew bishops deal despite pressure from US, observers say
Vatican officials have said Holy See is willing to extend agreement, but Beijing says only that the two sides are in 'close contact'
US Secretary of State Mike Pompeo has called on Pope Francis to back the faithful in China and speak out on human rights violations and persecution
The groundbreaking pact was reached two years ago and expires after September, but details of the agreement have never been made public.
Vatican officials have said the Holy See was willing to extend the agreement for another two years under the existing terms, though sources have previously told the South China Morning Post that there was frustration that Beijing had not fulfilled its end of the deal.
Chinese foreign ministry spokesman Wang Wenbin on Tuesday would not confirm if the deal was to be renewed, saying only that the two sides were in "close contact" on the issue.
"China and the Vatican have maintained good communication … [We] welcome more open and active exchanges between the two sides," Wang said.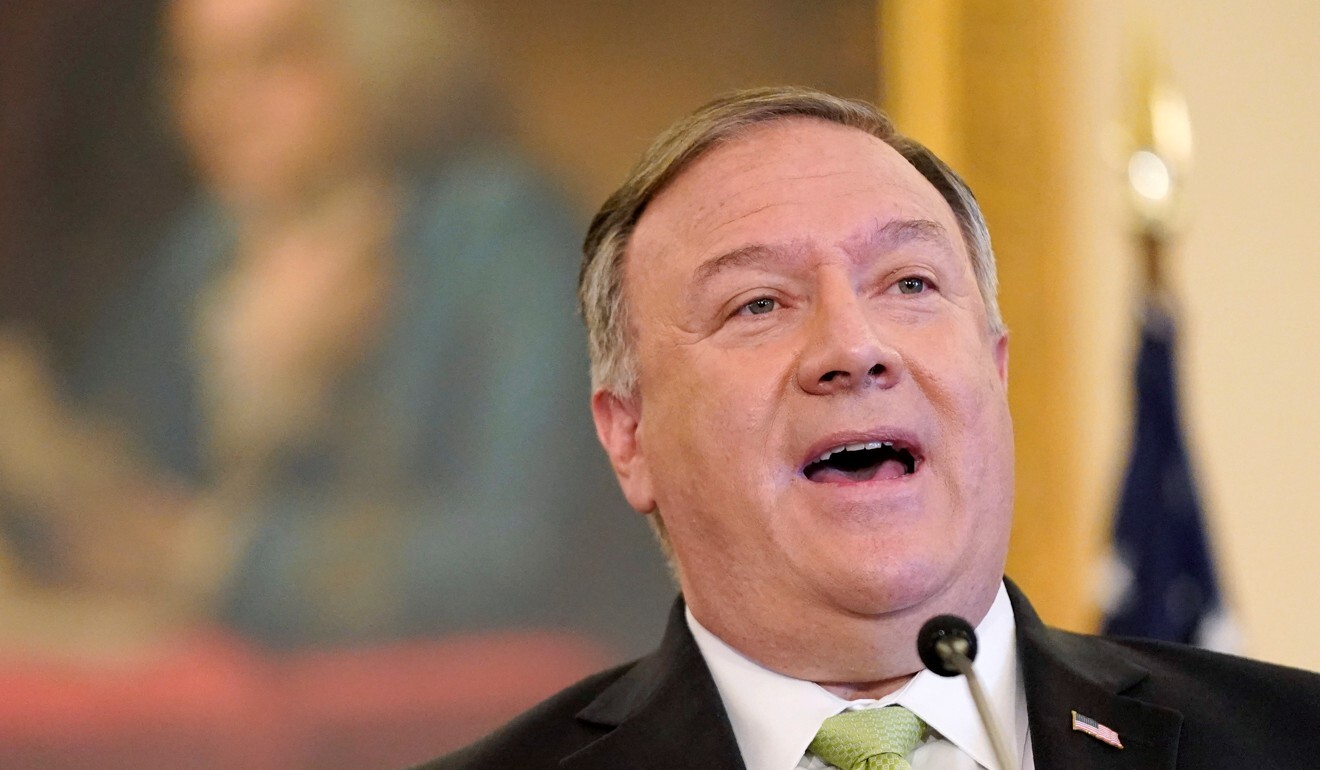 The agreement has again been in the spotlight after US Secretary of State Mike Pompeo called on
Pope Francis
to back the faithful in China and speak out against human rights violations and persecution in the country, in an article published in
First Things
religious journal on Friday.
Pompeo is expected to meet Italian officials and Pope Francis when he visits Rome next week, according to Italian media reports.
Observers who have followed
the Vatican's detente with China
said Pope Francis was under growing pressure over relations with Beijing given the lack of progress in the past two years, even with the agreement on bishops in place.
They noted that the Pope, who has spoken out on human rights abuses in other countries, had stayed silent on China's crackdowns on religion, including its treatment of Muslim ethnic minorities in
the Xinjiang region
, apparently to avoid angering Beijing.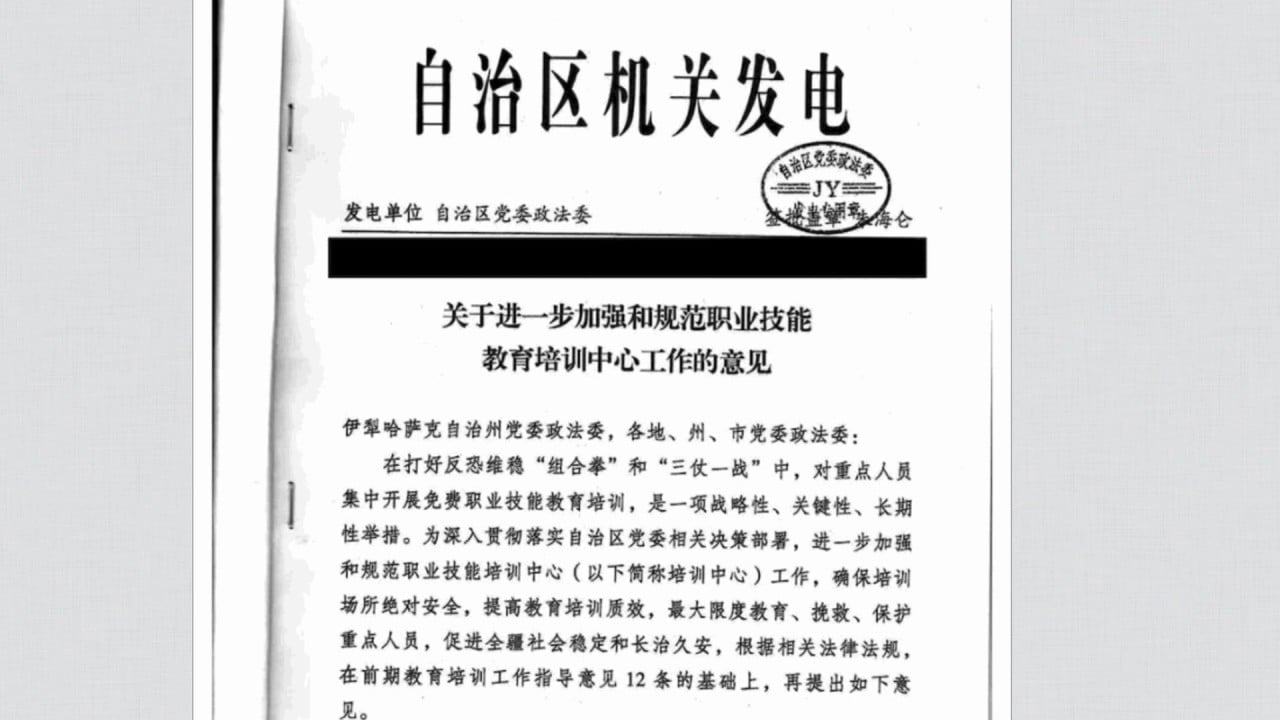 03:47
Leaked state documents describe repressive operations at China's detention camps in Xinjiang
Leaked state documents describe repressive operations at China's detention camps in Xinjiang
Reverend Lo Lung-kwong, a research fellow with Chinese University of Hong Kong's school of divinity, expected the pressure from Washington to continue, but said it was unlikely to derail the deal.
"It's just a political gesture from the US with the ultimate purpose of maintaining its high pressure on China. Regardless of its effectiveness, Pompeo's lobbying against the Sino-Vatican bishop agreement will continue," Lo said.
"The US has no actual leverage over the Vatican other than being an ideological ally. While it is fair to expect the Pope will face more pressure, it will not stop the Vatican from continuing its dialogue with Beijing – and Beijing also won't change its religious policies in any fundamental way," he said.
The Vatican sees maintaining the deal with Beijing as a way to heal a rift from the 1940s when Beijing kicked the church out of China and later started an autonomous Catholic church, independent of Rome.
This schism directly affects around 12 million Catholics in China, who are divided into a so-called underground church that looks to the Pope for authority, while others attend Sunday mass in state-run churches controlled by Beijing's Chinese Catholic Patriotic Association.
Pope Francis has also faced criticism from within the Catholic Church – including senior cardinals – for sharing authority with a communist state under the agreement, including accusations of "selling out" the underground clergy in China, many of whom served jail terms for remaining loyal to Rome.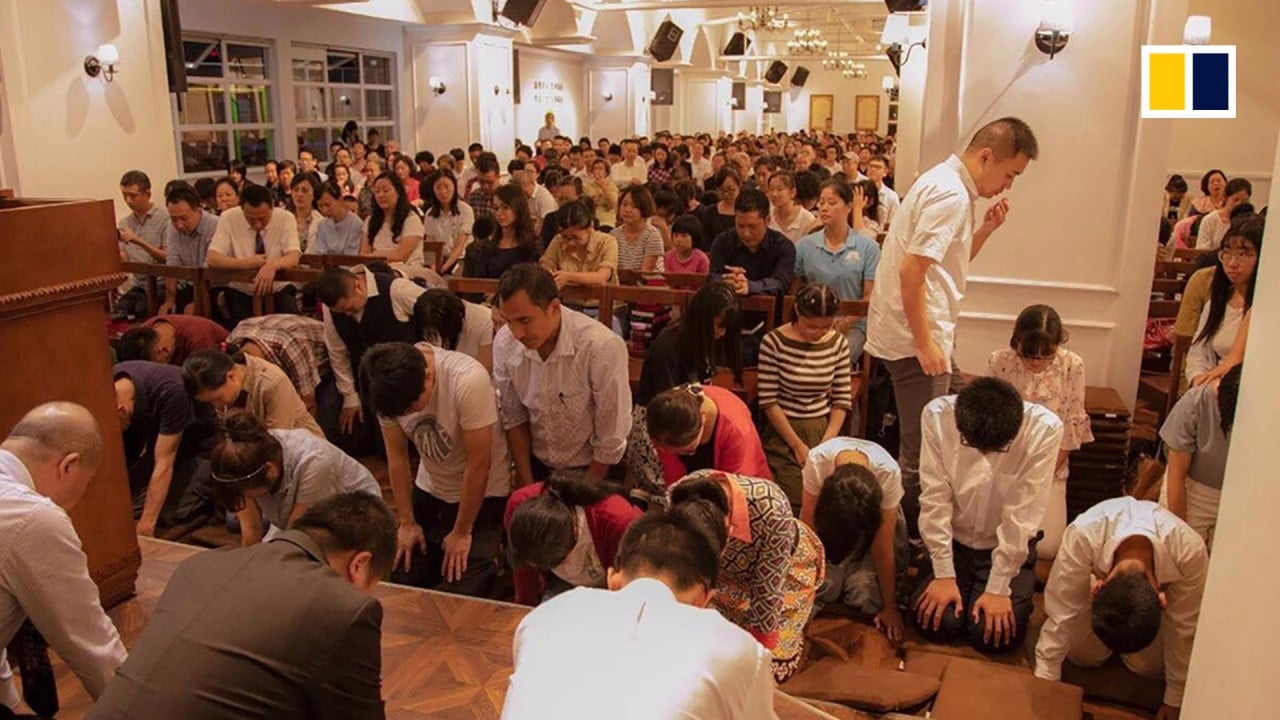 02:30
More than 100 Christians detained by Chinese police
More than 100 Christians detained by Chinese police
Francesco Sisci, an Italian sinologist with Renmin University of China in Beijing, said it was the first time the US had stepped in to China-Vatican affairs at such a high level.
"This shows what goes on between Beijing and the Vatican is more than a bilateral matter but an issue of keen interest to top US diplomats on a global scale," Sisci said. "[Pompeo's] intervention puts Sino-Vatican ties under a dark shadow by highlighting the moral burden that sits on Pope Francis, the world's beacon of righteousness, for dealing with [China]," he added.
Sisci agreed that pressure from the US would not derail renewal of the agreement, but he said it could result in a one-year deal instead of two years.
"With the US [pressure] coming so strong and the Vatican already getting so little from the deal, China really needs to deliver concrete improvement to avoid losing the Pope as a friend, which it desperately needs in a time like this," he said.
This article appeared in the South China Morning Post print edition as: Deal on appointment of bishops set to be renewed hina and Vatican expected to renew bishops deal