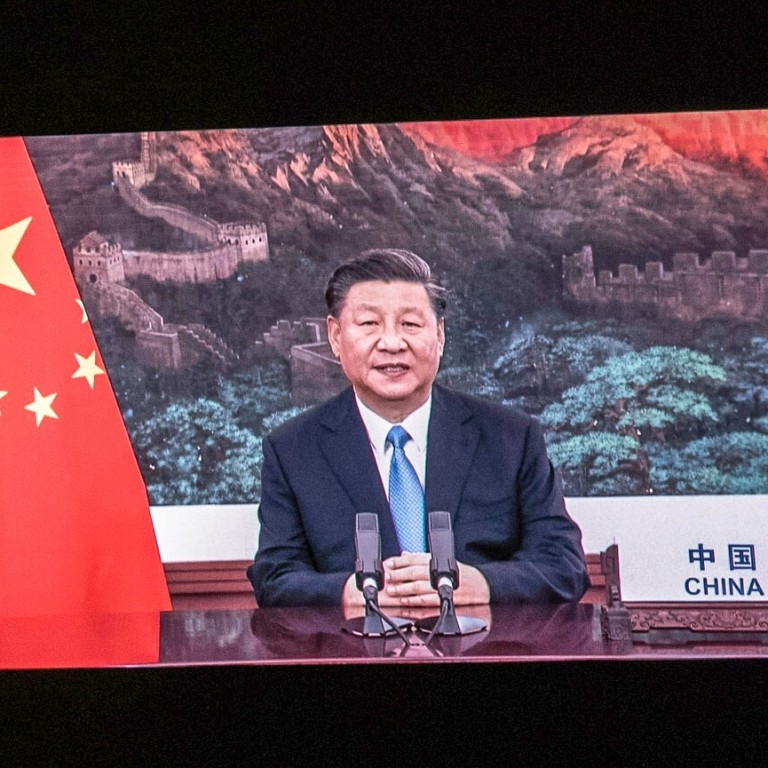 Climate change: Xi Jinping makes bold pledge for China to be carbon neutral by 2060
President announces new emissions goals in video address to UN General Assembly, just after Donald Trump slams Beijing for 'rampant pollution'
Observer calls it a well-calculated move aimed at 'contrasting China's climate ambitions with the climate inaction of the US'
President Xi Jinping
for the first time announced China's long-term goals to reduce carbon emissions on Tuesday – less than an hour after his US counterpart Donald Trump slammed Beijing for "rampant pollution".
Xi told the United Nations General Assembly that China would scale up its voluntary emissions targets under the Paris climate agreement, that it aimed to hit peak emissions before 2030, and to achieve carbon neutrality before 2060.
"
The Paris Agreement
… outlines the minimum steps to be taken to protect the Earth, our shared homeland, and all countries must take decisive steps to honour this agreement," Xi said in a video address.
"It's an important step in our global fight against climate change under the Paris Agreement. We will work with China on this goal. But a lot of work remains to be done," von der Leyen said in a tweet on Wednesday.
Cooperation with European nations to combat
climate change
and reduce emissions has been a consistent pitch from Chinese leaders in recent years, and both sides have stressed their common interest and ambitions on the issue.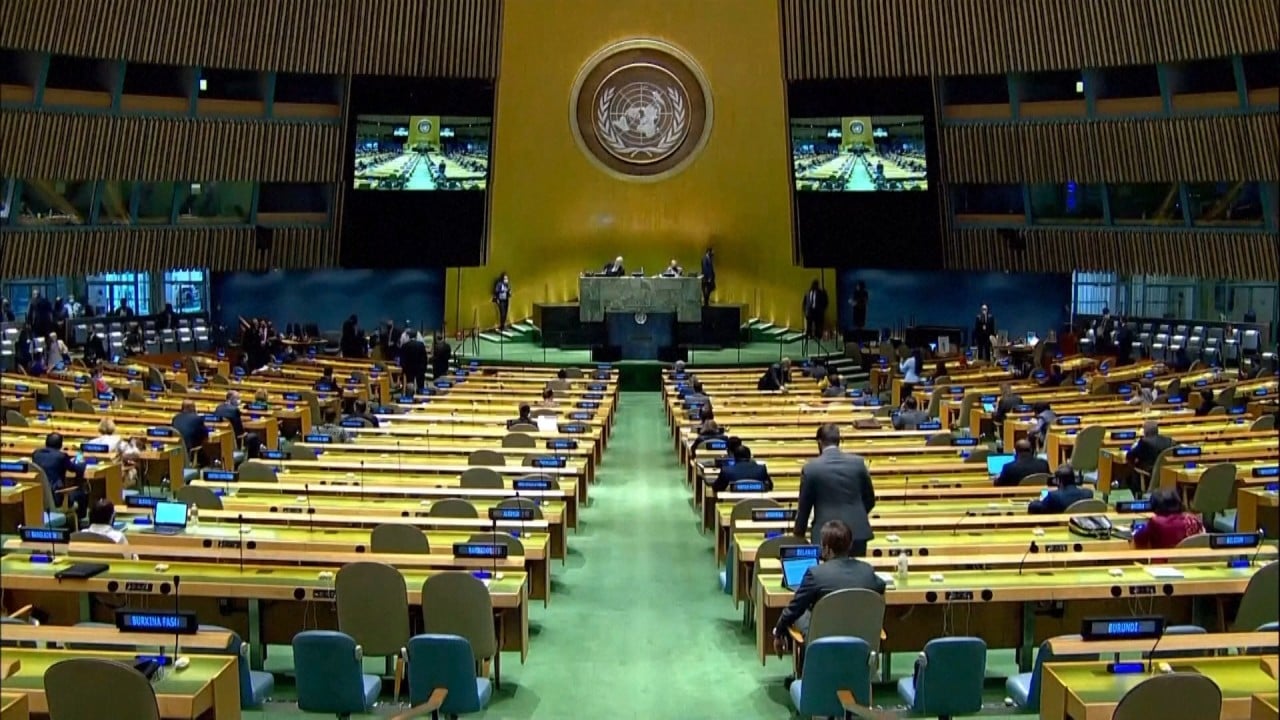 03:02
Trump and Xi trade barbs over Covid-19 as world leaders voice fears at UN's 75th General Assembly
Trump and Xi trade barbs over Covid-19 as world leaders voice fears at UN's 75th General Assembly
Observers said China – the world's biggest emitter of carbon dioxide – was seizing the opportunity to take the lead in tackling global warming, in contrast with the United States, which formally notified the UN that it would withdraw from the Paris Agreement last year.
"China's announcements are the most significant positive climate development globally since the Paris Agreement," David Vance Wagner, who directs development for the US-based Energy Foundation China, said on Twitter.
It is also a bold move for China, where coal accounted for about 58 per cent of primary energy consumption last year. The country will need to undergo a significant transformation to reach carbon neutrality, and get
coal demand
close to zero by 2060, according to experts.
"Xi Jinping's climate pledge at the [UN General Assembly] … is clearly a bold and well-calculated move. It demonstrates Xi's consistent interest in leveraging the climate agenda for geopolitical purposes," said Li Shuo, a senior climate policy adviser with Greenpeace East Asia.
"Xi decided to make this announcement just minutes after President Trump's speech, and the idea is very obvious – to contrast China's climate ambitions with the climate inaction of the US," he said.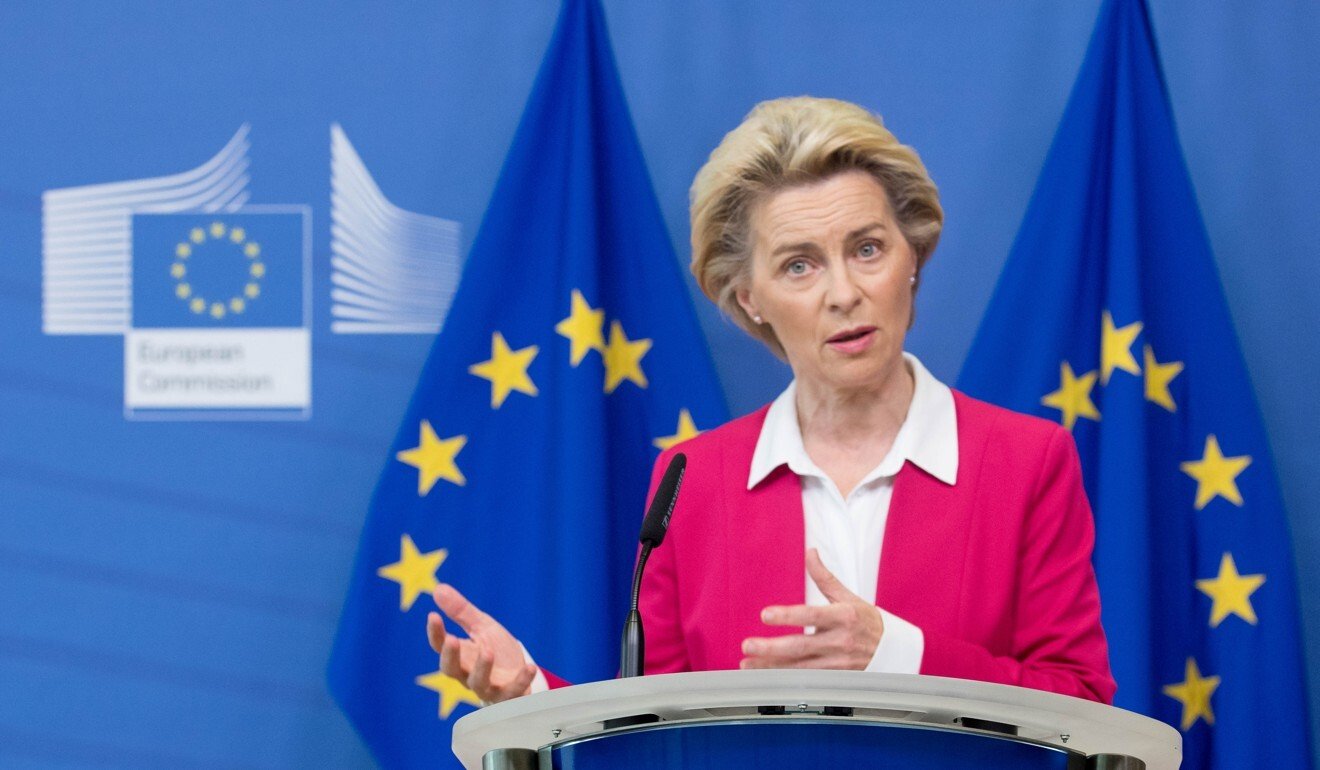 Signatories to the Paris Agreement are expected to deliver revised emissions targets by the end of this year, but so far only a few countries, including China, have made a firm commitment to increase their goals.
"Now the question is, if China decides to go ahead before most of the other countries, will others follow? … What approach will they take?" Li said.
However, China will need to overhaul its economy and society to achieve carbon neutrality by 2060.
Carbon neutrality – or net-zero emissions – means that emissions are balanced by absorbing an equivalent amount from the atmosphere. A number of European countries have made commitments to move to a net-zero emissions economy around the middle of the century.
The Intergovernmental Panel on Climate Change has stated that limiting global warming to 1.5 degrees Celsius above pre-industrial levels, the goal of the Paris Agreement, would require carbon dioxide emissions to fall to net-zero and for unabated coal use to be largely phased out by 2050.
"The scale of the transformation [required in China] will be unprecedented and massive," Li said. "That's why this is such a bold commitment."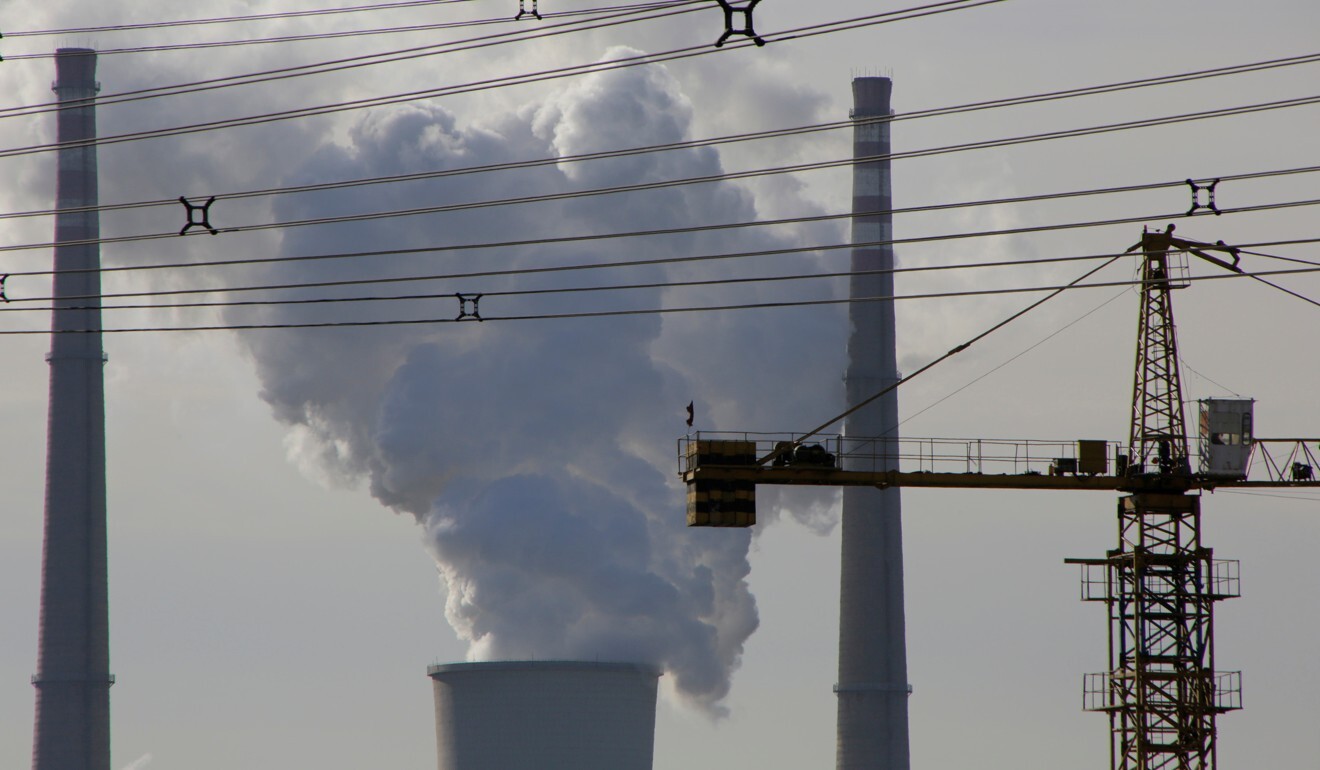 Yang Fuqiang, a senior adviser with the Beijing office of environmental group the National Resources Defence Council, said China would have to reduce its carbon emissions by as much as 90 per cent in the period to meet the neutrality target – going from about 14 billion tonnes last year to 1.5 billion tonnes by 2050.
"It will require China to carry out energy transition, with electricity generation shifted from coal, oil and gas to renewables and nuclear power," Yang said, adding that it would also be crucial to improve energy efficiency.
That was also the conclusion of a study conducted by the Energy Research Institute, under China's National Development and Reform Commission, in 2018, which found that the power industry was the key to achieving the 1.5 degrees target.
It estimated that the share of power generated from coal and gas would have to be reduced to 5.3 per cent and 7.1 per cent, respectively, by 2050 in order to reach the goal.
A researcher with a government-backed research institute who requested anonymity said Beijing's next five-year plan for economic and social development would be an initial indicator of whether China might be able to meet its ambitious climate goals.
He said that as a first step, the country would need to significantly increase the share of renewables in its energy mix by approving about 100 gigawatts of solar and wind power each year in the period, from 2021 to 2025.
Additional reporting by Stuart Lau
This article appeared in the South China Morning Post print edition as: Xi puts China on path to carbon neutrality by 2060