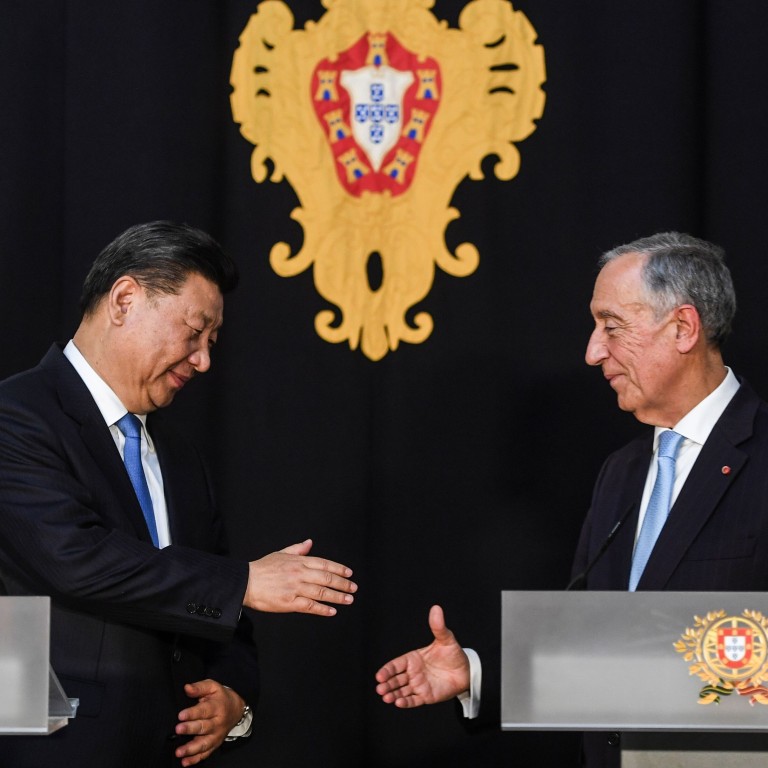 Portugal rejects US warning of sanctions over Chinese investment as rivalry heats up
US envoy said the country was part of a 'battlefield' between Washington and Beijing, and Lisbon would have to 'choose between its allies and the Chinese'
President Marcelo Rebelo de Sousa responded that 'it is the representatives chosen by the Portuguese – and they alone – who decide on their destiny'
Lisbon has rebuffed a warning from the US ambassador that sanctions could be imposed on Portuguese companies with Chinese investment, the latest sign that
rivalry between Washington and Beijing
over Europe is intensifying.
Washington's envoy in Lisbon also said Portugal would have to choose between the US and China.
It comes as the US ramps up pressure to keep
Chinese firm Huawei Technologies
out of its allies' next-generation mobile networks – a key issue in Secretary of State Mike Pompeo's six-day European tour this week.
Portuguese President Marcelo Rebelo de Sousa on Monday brushed off the US ambassador's remarks.
"It's an obvious question of principle that in Portugal it is the representatives chosen by the Portuguese – and they alone – who decide on their destiny, respecting the Constitution and the rights it gives them, like international law," Rebelo de Sousa told Portuguese media.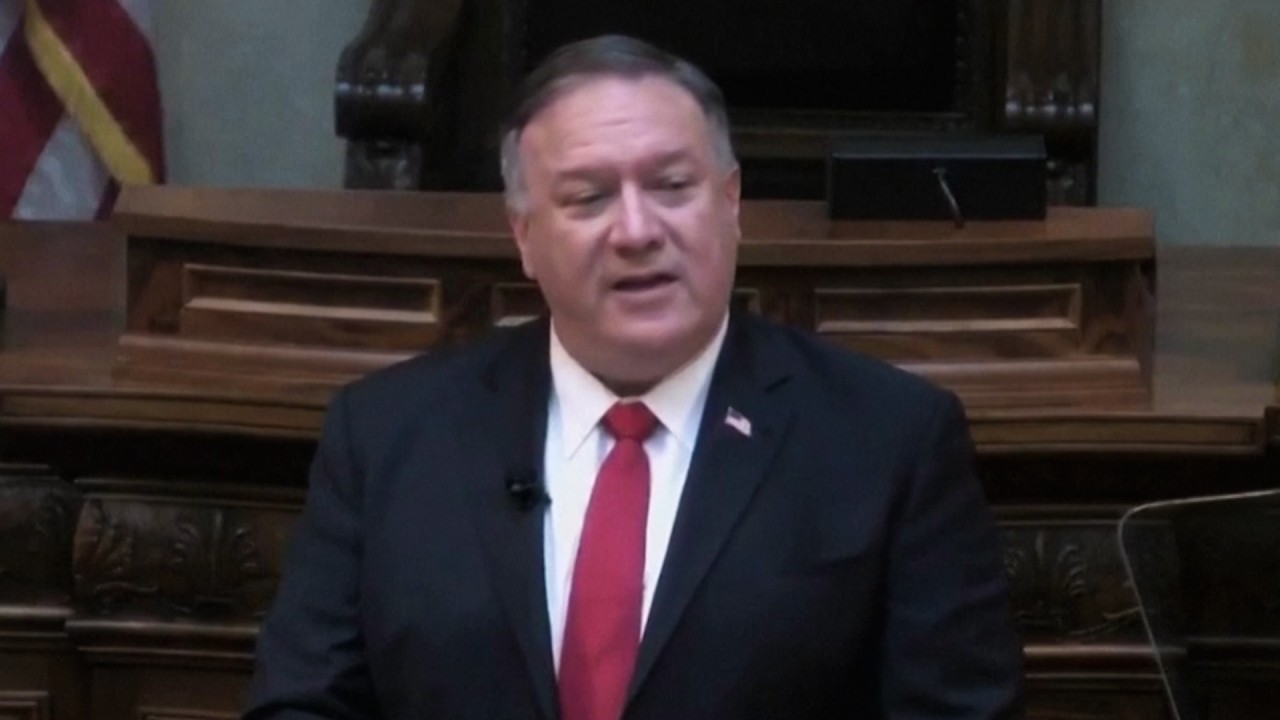 01:06
Mike Pompeo urges US officials to beware China's attempts at engagement
Mike Pompeo urges US officials to beware China's attempts at engagement
He was responding to comments by US ambassador George Glass that Portugal "has to choose between its allies and the Chinese" in an interview with Portuguese newspaper Expresso on Saturday.
He said Portuguese companies like builder Mota-Engil could be the target of US sanctions after it agreed to sell a 30 per cent stake to China Communications Construction Company.
Glass described Portugal as part of a "battlefield" between the US and China, and said that if the US did not have reliable partners in Portuguese telecoms networks it would change the way it interacted with Lisbon on security and defence.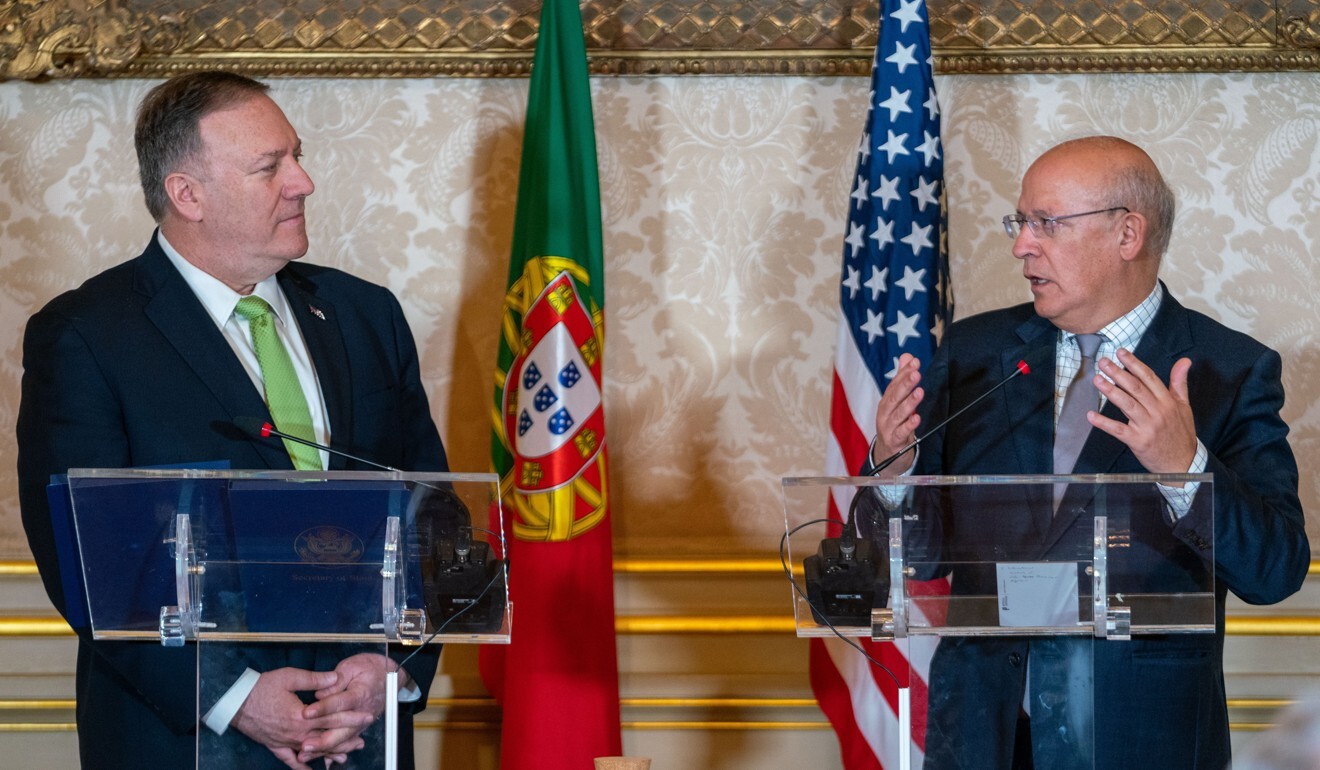 Foreign Minister Augusto Santos Silva also weighed in, saying such decisions would be made "in accordance with Portugal's national interests" and in conjunction with the European Union consultation process.
"We know very clearly that, in certain aspects that have to do with national security issues or with defence systems in which Portugal is integrated, the evaluation criteria also incorporate these criteria," the foreign minister told Portuguese media on Saturday.
The row has erupted as US Secretary of State Pompeo arrived in Greece on Monday for the first leg of a European tour that will also take in Italy, the Vatican and Croatia, with China's 5G provider Huawei in his sights.
Ahead of Pompeo's visit, the US State Department praised Greece's efforts to step up 5G security, and the decision of its largest cellular network provider Cosmote to work exclusively with Swedish company Ericsson, a Huawei rival.
Pompeo was expected to discuss 5G security in Italy on Tuesday and Wednesday, a State Department spokesperson said last week.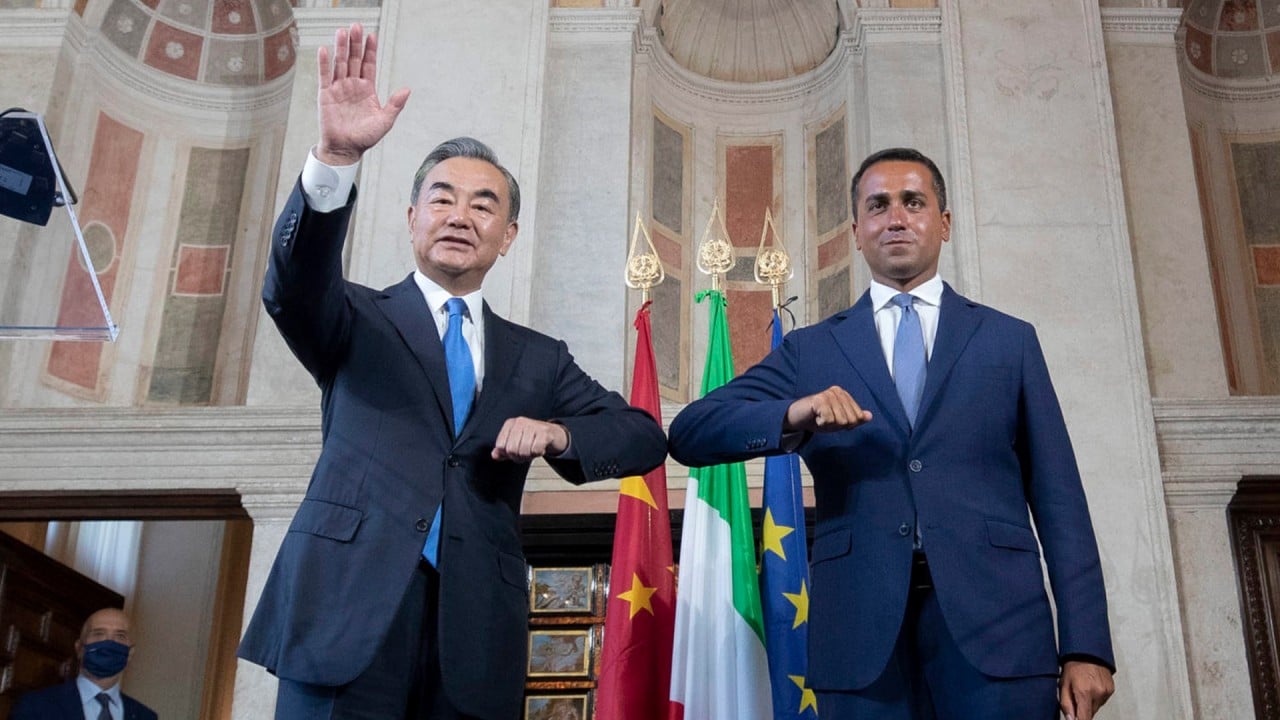 03:12
China's foreign minister begins Europe tour to discuss US influence, Hong Kong issues and Huawei
China's foreign minister begins Europe tour to discuss US influence, Hong Kong issues and Huawei
China's growing economic footprint in Portugal has drawn the attention of both Washington and Brussels. Chinese investment in Portugal sat at over €9 billion (US$10.48 billion) in 2018, according to China's embassy in Lisbon.
Last year, state-owned China Three Gorges Corporation was blocked by shareholders from gaining majority control of Portugal's biggest company Energias de Portugal, the country's main power supplier. It followed fiery comments from US ambassador Glass, who said that "under no circumstances" should China take over the company.
Meanwhile, Chinese shipping giant Cosco has shown interest in the Port of Sines, raising further concerns about China's rising influence in the country. In response to questions about the port, Foreign Minister Santos Silva rejected the notion that his country was "some kind of a special friend of China", in an interview with the Financial Times in January.
This article appeared in the South China Morning Post print edition as: Portugal rejects US threat of sanctions on companies with Chinese backing